The LVMH Prize winner(s) take it all…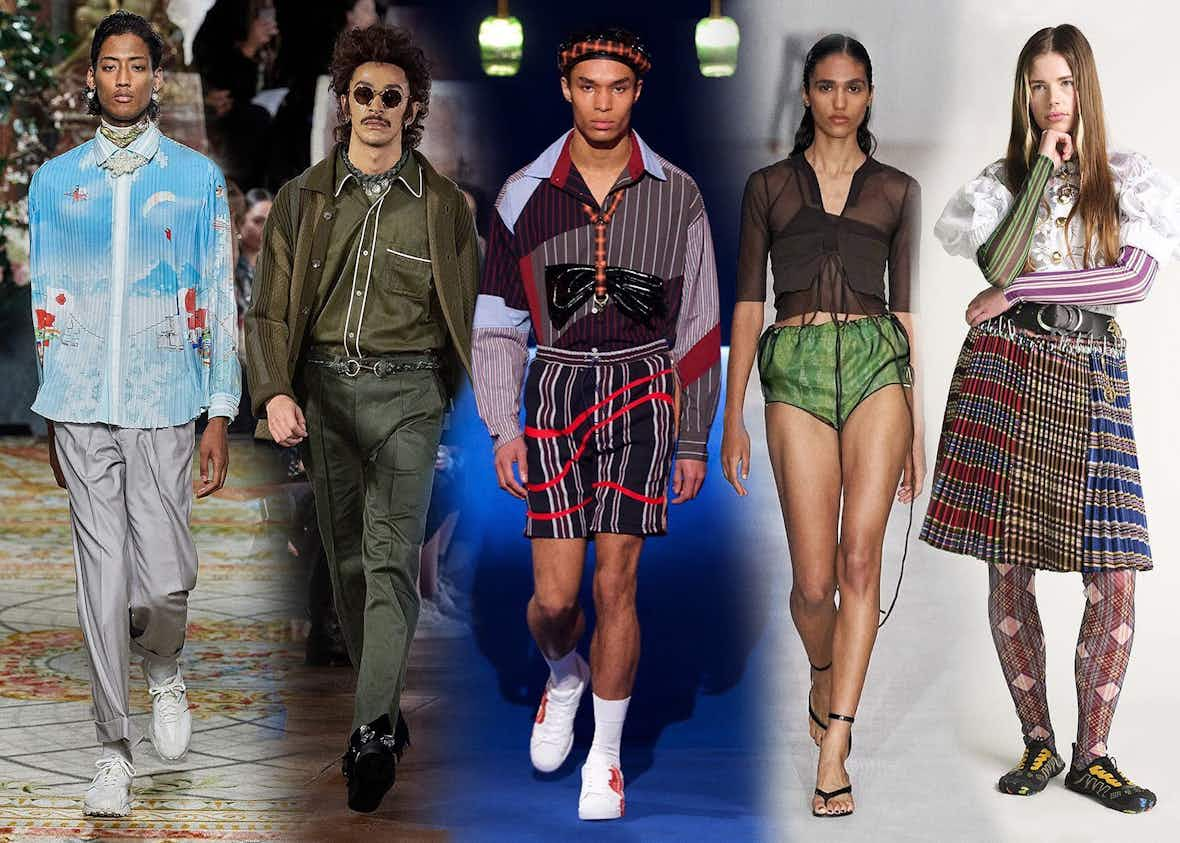 We catch up with Ahluwalia, Supriya Lele, Nicholas Daley, Chopova Lowena and Casablanca a day after the LVMH Group's decision to split the €300,000 cash prize equally between the eight finalists.
The final for this year's LVMH Prize for Young Fashion Designer – scheduled for 5th June at the Louis Vuitton Foundation in Paris – has undergone a last minute rejig in a decision influenced by the global Covid-19 pandemic.
While the event usually takes place before a noteworthy judging panel who cherry-pick a winner and a semi-finalist, this year there will be no single winner and the €300,000 prize will be split equally between the eight finalists.
As announced in February, this year's finalists are: Priya Ahluwalia of Ahluwalia, Tomotaka Koizumi of Tomo Koizumi, Supriya Lele, Nicholas Daley, Peter Do, Emma Chopova and Laura Lowena of Chopova Lowena, Sindiso Khumalo and Charaf Tajer of Casablanca. Each designer was set to be judged by an expert panel that included Rihanna, Virgil Abloh, Jonathan Anderson and Marc Jacobs.
Since 2014, the Prize has supported emerging design talents from across the globe – including the likes of Grace Wales Bonner, Marine Serre, Marques'Almeida and Jacquemus – for a 12-month period. This new initiative aims to support the next gen of design talent during these uncertain times in which they will inevitably be feeling the financial burden of the coronavirus pandemic.
In addition to this, the LVMH group is setting up a new Fund supplemented by the Karl Lagerfeld Prize (€150,000) to provide financial support to its previous winners and runners-up. This comes a week after the Business of Fashion published a particularly bleak report that estimated that the luxury goods industry could take a global revenue hit ​"of 30 to 39 percent in 2020 year-on-year".
Delphine Arnault, director and executive vice president of LVMH, addressed the effect of Covid-19 on young designers and LVMH's role in supporting them: ​"Since its launch, the LVMH Prize has promoted and nurtured young talent […] In this challenging context, this Fund in aid of young fashion designers highlights the main mission of the LVMH Prize by supporting our former winners."
Now back to the Class of 2020. Below, we catch up with Ahluwalia, Lele, Daley, Chopova Lowena, and Cassablanca's Tajer on how they are feeling after LVMH's decision.
"The sense of solidarity that the industry is currently showing is really quite extraordinary. I think it would be fair to say that LVMH's decision has been a very emotional one for me. Whilst, under normal circumstances, it was the challenge of reaching that final goal that most inspired and excited me, the situation that we find ourselves in today renders this decision not only extremely reassuring for myself and my business but also a powerful symbol of unity in the face of crisis. Young designers are at such a scary junction and the fact that LVMH has chosen to honour and support the creativity of all 8 finalists equally is really moving.
Like most brands, my focus at the moment is to apply as much creativity to all aspects of my business like never before — something which will thankfully prove a lot easier in light of the decision made today."
EMMA CHOPOVA AND LAURA LOWENA OF CHOPOVA LOWENA
"Being part of the LVMH Prize and being recognised for our work has been such a moment of pride for us regardless of the final. Of course, we would have loved to be there and meet some of our design heroes and get a chance to present our work once more. The decision made by LVMH is admirable and brave and exactly what we need in a time like this – support for everyone and a sense of camaraderie."
PRIYA AHLUWALIA OF AHLUWALIA
"I was so happy to get to the LVMH Final, and now I am so happy to share the prize with seven amazing brands. I think the decision to support us all in this time of a global crisis is great and very supportive of each contestant when we need it the most. I am sad that I won't get to the opportunity to meet with the judges but I hope we can all cross paths one day in the future."
"It is unfortunate the LVMH Prize could not continue any further as it has been a great experience for me, the fellow designers and industry professionals.
Distributing the fund prize is the fairest and most democratic way to sustain and push our brands during this difficult time and it's been an honour and a privilege to get this far. As an emerging brand, it's a great platform and I hope to work closely with the LVMH group in the future."
CHARAF TAJER OF CASABLANCA
"Just to have taken part and be associated with such a prestigious accolade has been a dream of mine. For Casablanca to reach the finals was even more of an honour. I'm disappointed not to have the chance to go all the way, but during these uncertain times, we must all take stock of our priorities. First and foremost, looking after ourselves and our loved ones is the most important thing."

More like this