Amandla Stenberg: from child stardom to hot girl horror
Digital cover: In A24's Bodies Bodies Bodies, the 23-year-old swaps Young Adult fiction for Young Adult friction. After coming of age in the spotlight, her turn in this summer's sexy, acidic slasher is her most gratifying role yet.

Lately, Amandla Stenberg has spent more time in airports than her own home.
"I've just been running all over the place, doing a million things," the 23-year-old-says, Zooming in from Copenhagen, having just celebrated her Danish dad's 70th birthday.
Not only is Stenberg in the throes of promoting her new film, A24's acidic, sexy slasher Bodies Bodies Bodies – out in the US today – she's also fresh from a trip to San Diego Comic-Con. There, to feverish fan excitement, she was officially announced as the lead in Disney+'s upcoming Star Wars series The Acolyte, a prequel to even the prequel movies.
Shortly after our interview, she'll hop on another flight, back home to New York for the premiere of Bodies, which Stenberg – who uses she/​they pronouns interchangeably – describes as ​"nihilistic, brutal and hilarious". The movie, not the premiere.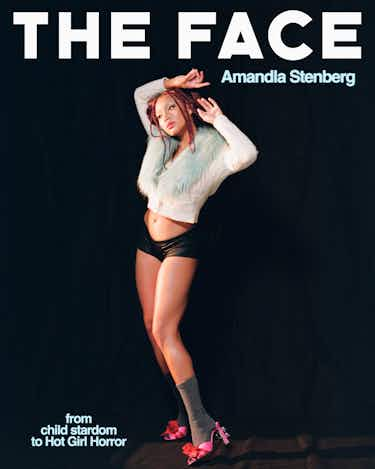 Stenberg plays Sophie, a recovering drug addict who brings her new girlfriend Bee (Maria Bakalova) into a friendship group rife with toxicity and secrets. After returning from rehab, Sophie decides to reconnect with her old pals by showing up to an intimate get-together, entirely unaware that she and Bee are about to be roped into a hedonistic party worthy of an Americanised Skins sesh.
The setting? An isolated mansion belonging to her pompous best friend David (Pete Davidson). His self-effacing girlfriend Emma (Chase Sui Wonders), loudmouth podcast host Alice (Rachel Sennott), her middle-aged boyfriend Greg (Lee Pace) and Sophie's sullen ex Jordan (Myha'la Herrold) are also there to complete the circle of chaos, each with their own, um, axe to grind.

Champagne popping, line sniffing and bitch slapping to the tune of Charli XCX​'s hyperpop belter Hot Girl are in full swing as a hurricane slams the property. When the power goes out, Sophie suggests the group play Bodies Bodies Bodies, a game in which a designated ​"murderer" taps victims on the shoulder to ​"kill" them, and everyone scrambles to guess who committed the ​"crime".
To everyone's horror, a real-life bloodbath quickly overtakes the pretend one. If the atmosphere was tinged with disdain before, it's now bursting with violent frenzy.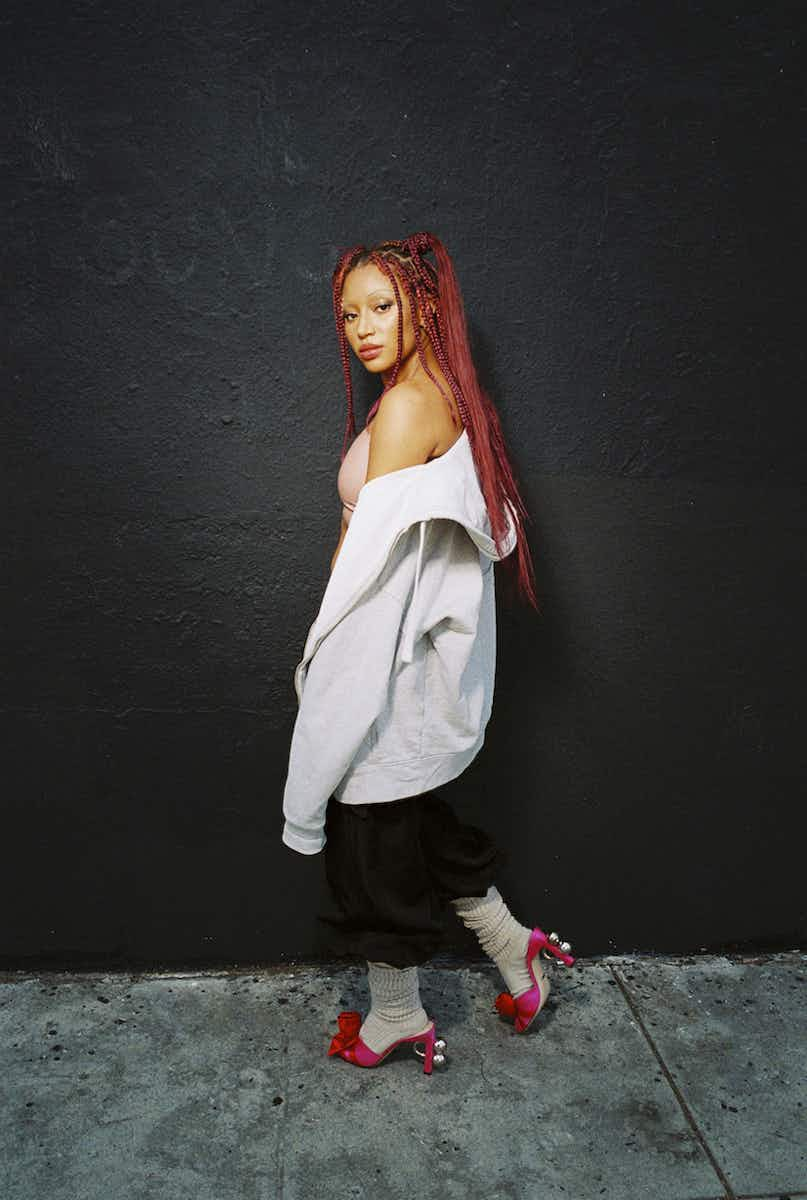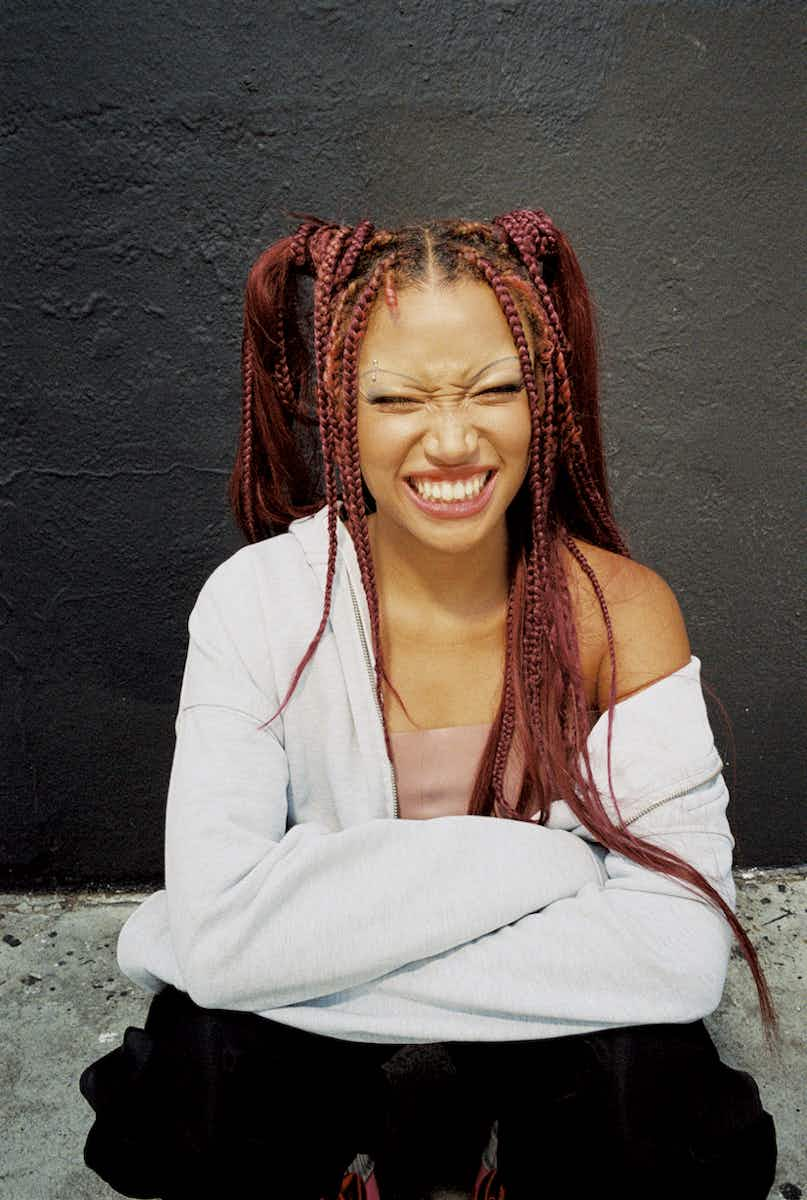 "I thought it was whip smart and hyper-contemporary," Stenberg says of reading the script for the first time. ​"Bodies does this thing that I love, which is giving you medicine with a spoonful of sugar." In the film, each character and their relationship to one another is held together by social media clout, proximity and privilege. Bitingly of-the-moment, Bodies leans into the idea of being extremely online, presenting an alleged peer group where no one is quite who they proclaim themselves to be.

​"It's a lil' slice of hell," as an animated Stenberg puts it, smiling, ​"and a commentary on dangerous elements of the culture we live in, in terms of not developing relationships based on real depth." Even before the murder spree begins, the group's dynamic is bubbling with suspicion and distrust. Being chased down by a mystery maniac only adds fuel to the fire. As masks start to slip, the group turn on each other, revealing the flimsiness and vapidity of their so-called friendships.
What keeps Bodies from slipping into caricature is the nuanced performance delivered by each of its ensemble cast members, balancing on a knife-edge between absurdity and serious drama. And their IRL closeness is likely what makes that onscreen chemistry feel so potent.
While filming in upstate New York over the pandemic, Stenberg, Wonders, Sennott, Bakalova and Herrold were holed up in a motel, having sleepovers and dance parties to Avril Lavigne. Even off set they slipped into their movie roles, playing Bodies and ​"getting really stressed out. At one point there was an actual hurricane threat," Stenberg says as her girlfriend pops into view, bringing her a cup of coffee. ​"It was like the set was coming alive!" she adds, laughing. ​"We were gleefully delirious by that point, blasting ​'80s hits and slow-dancing together."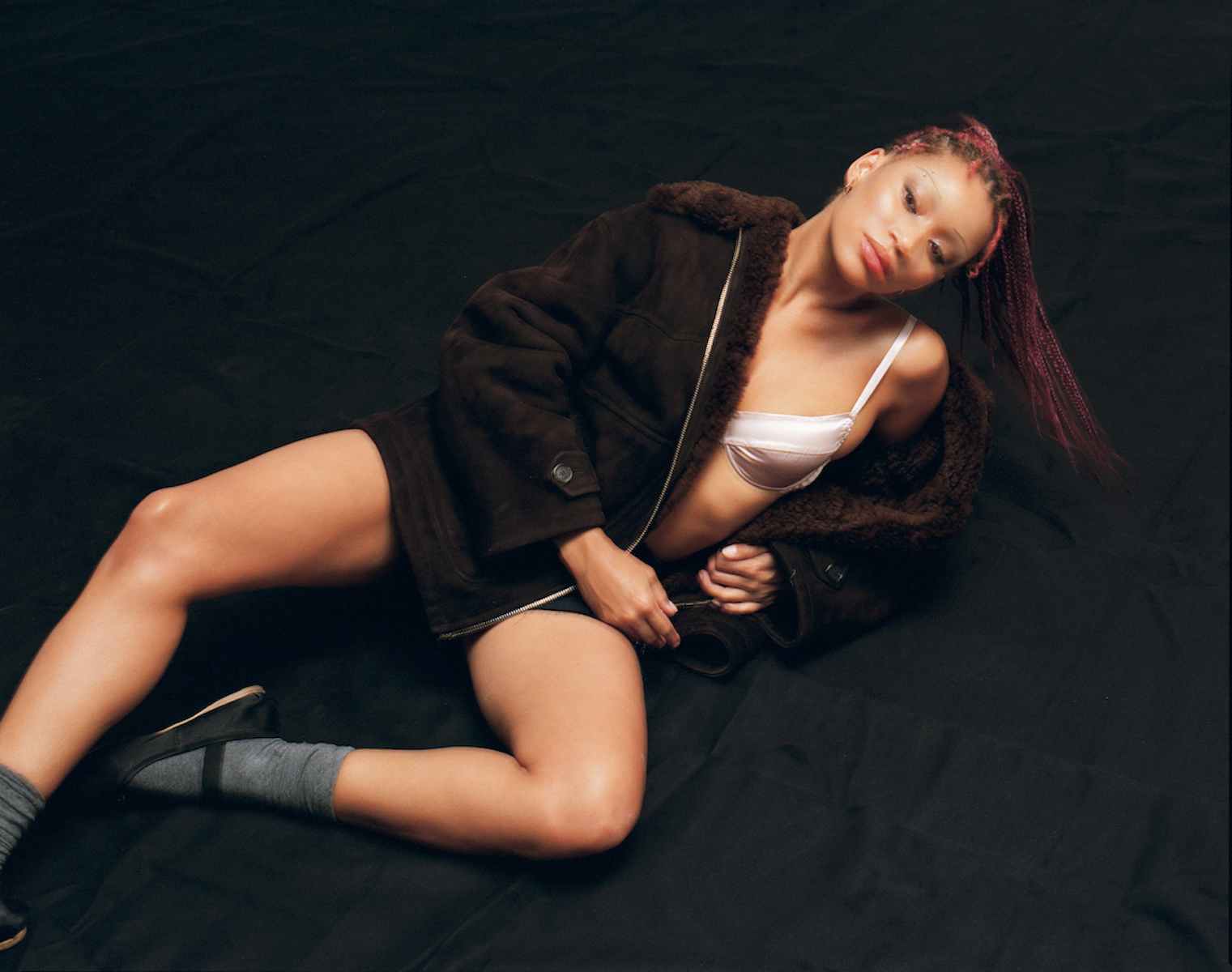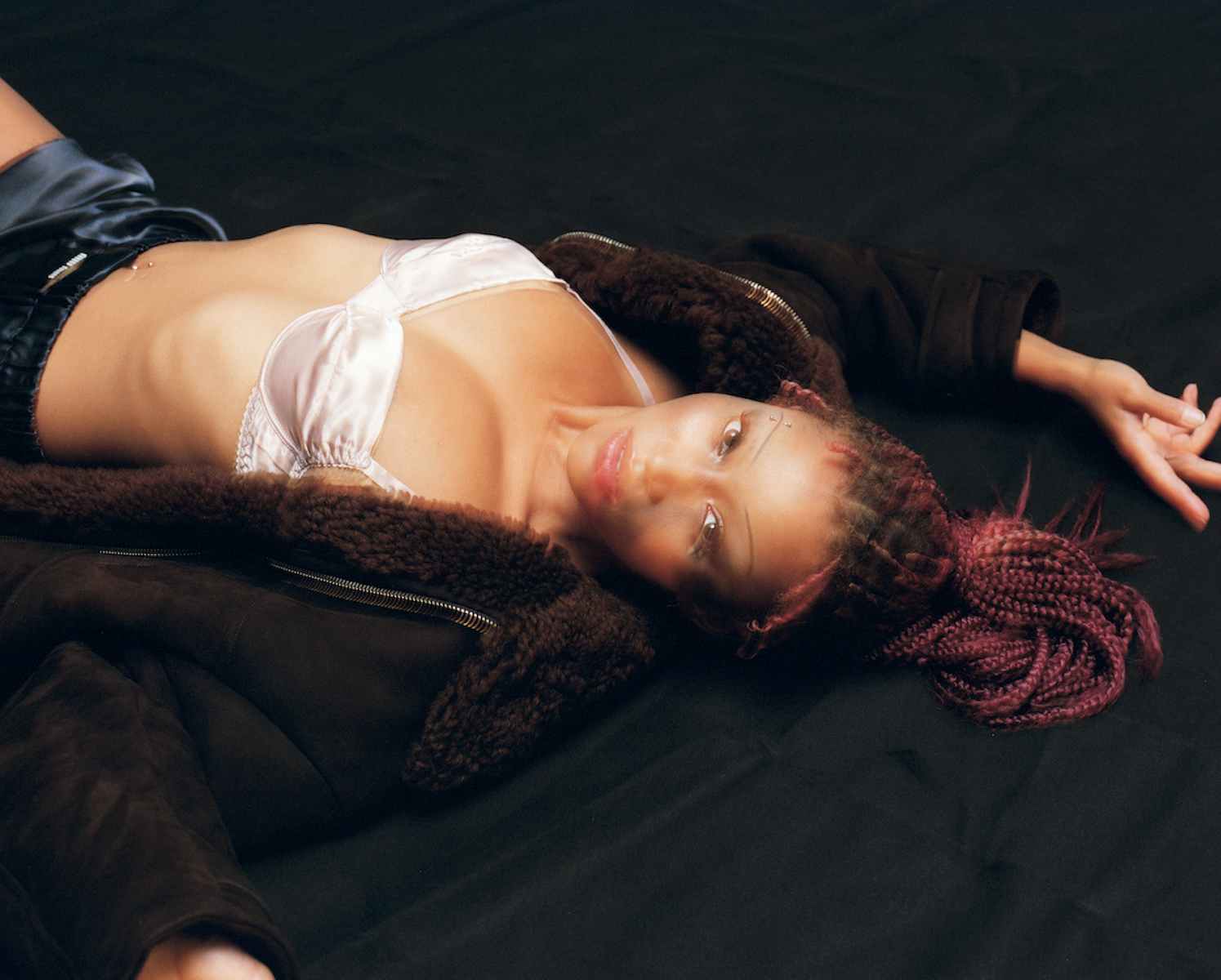 A Los Angeles native, Stenberg has been working since she was four. One of the first jobs she booked was a commercial for bizarro doll Fivesies ("so early 2000s"), followed by a string of shoots for the Disney catalogue (in which new products and upcoming shows or movies were advertised). Then, aged 13, she made her feature film debut, playing a young Zoe Saldaña in 2011 thriller Colombiana.
In 2012, Stenberg landed the role that would jump-start her movie career: The Hunger Games' Rue, the adorable District 11 tribute and Katniss Everdeen (Jennifer Lawrence) sidekick whose death in the film sent shockwaves through the franchise's fandom.
After some recurring stints on television (2013's remake of the classic Sleepy Hollow and 2015's high school sitcom Mr. Robinson), Stenberg bagged herself some meatier roles. First came YA romance Everything, Everything, where she played a teenager suffering from a rare genetic disorder. Then there was The Hate U Give (2018), a poignant drama about a teen who witnesses a racist police shooting. Based on author Angie Thomas's bestseller of the same name, Stenberg's lead role won her an NAACP Image Award and widespread critical acclaim.
Bodies, however, is a watershed moment for Stenberg in more ways than one. It's the first film she's executive produced, and also her first time stepping into the shoes of an adult character, having previously played only teen roles. How did it feel to swap YA for sex, drugs and blood?
"It was really exciting and rich, and it's also the first gay character I've been able to play, which was deeply gratifying and a relief. A lot of very special firsts for me," she says appreciatively.
But reaching this point and flying up the ranks of child stardom (not to mention surviving it) didn't come without its pressures. In 2015, a video Stenberg posted on Tumblr, Don't Cash Crop My Cornrows: A Crash Discourse On Black Culture, went viral for its astute explanation of what it means to culturally appropriate Black hair.
Covered by countless publications and news outlets, the video effectively thrust her into the limelight as a de facto ​"voice" for the future, especially on issues surrounding racism and appropriation. At this time, Stenberg was appearing on every corner of the internet imaginable, in a strange foreshadowing of the phenomenon most characters in Bodies find themselves enveloped by.

Don't Cash Crop My Cornrows also led to her being cast in Beyoncé's groundbreaking 2016 musical film Lemonade. In fact, while shooting, Queen Bey told Stenberg she wanted her daughter Blue Ivy to be just like her. Then, a few months later, Stenberg had a one-on-one conversation in Teen Vogue with Gloria Steinem about the value of intersectional feminism. Two years later, in another magazine interview, having already publicly identified as non-binary, she came out as gay. In a way, Stenberg was following through on the accolade awarded her by TIME in 2016: the magazine included the then-17-year-old on their list of Most Influential Teens, dubbing her ​"one of her generation's leading social activists". Looking back now, that's a label she's wary of using herself.
"It's interesting how that notion around me continues to perpetuate itself, even though I've said a million times I don't identify myself as an activist," she tells me, meticulously choosing her words.
"I'm not an organiser – I work with organisations," Stenberg continues. "[Pieces like The TIME listing] probably came from a genuine place of there being a hope in youth and the future, but I don't think that should ever come down to one singular voice who can ​'save' the world. Sometimes it feels strange to have grown up at that juncture [at a time of increased awareness of systemic racism], when there was a lot of that going on. I think what matters now is being engaged with your immediate community and supporting each other."
Perhaps in response to such an intense time in the public eye in her late teens, over the last few years, Stenberg has opted to step back a little. She takes a breather from social media when she feels the need to and prefers to post on her BeReal or Finsta than to the 2.3 million followers on her official Instagram. It's all a far cry from the world inhabited by Sophie in Bodies – a house of mirrors devoid of self-reflection, where image is super-curated and performed only for the sake of others.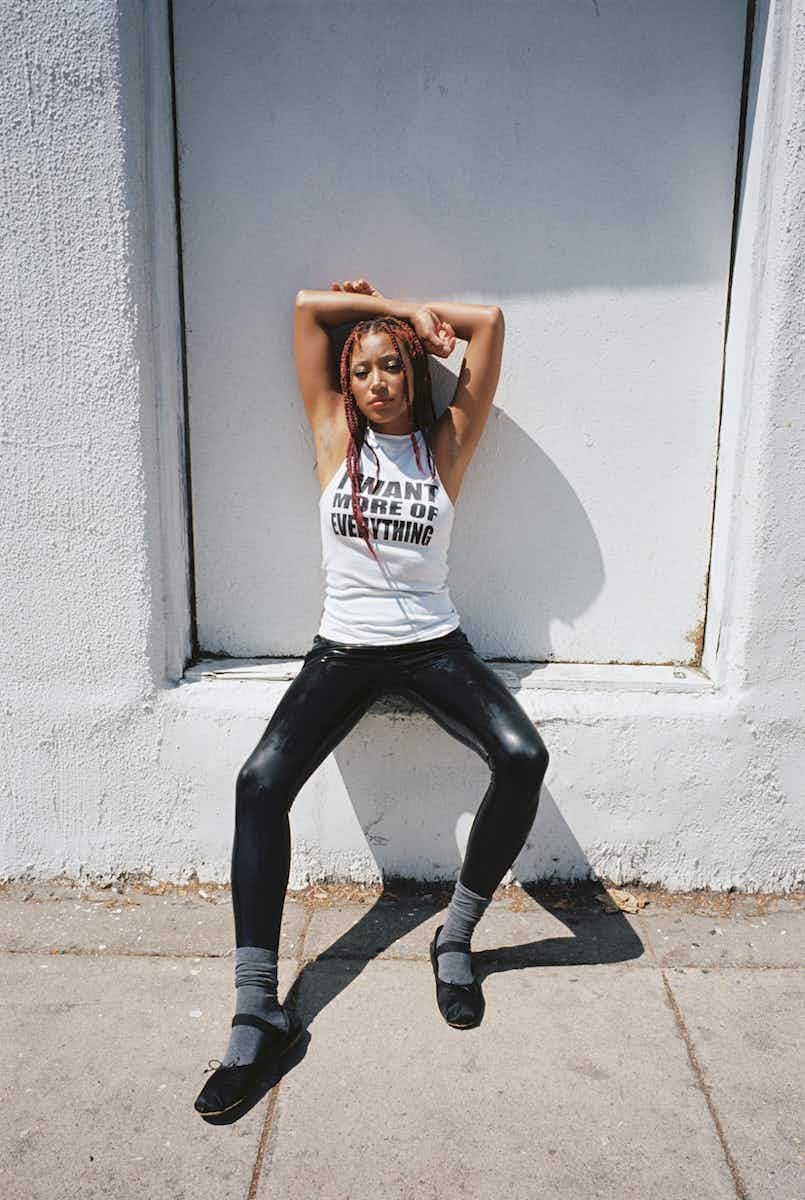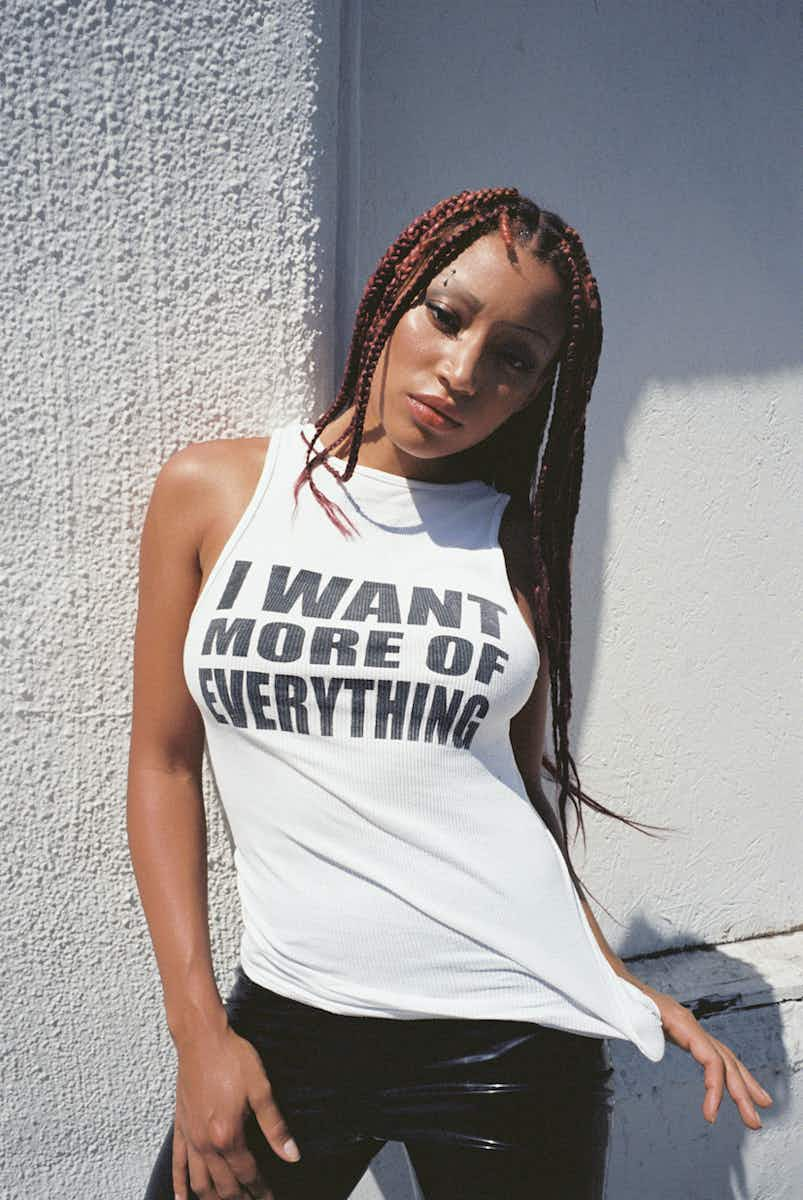 Before Covid, Stenberg was never in one place long enough to sign a lease on an apartment, although she recently bought a house in upstate New York (not the Bodies mansion, though, promise).
At some point in the future, she pictures herself retreating behind the camera to direct – something she'd dreamt of studying at NYU's Tisch School of the Arts, but had to put on ice as acting jobs came rolling in. Exploring the social issues she cares about by making documentaries feels more attractive to her now than fictionalising them.
Filmmaking was the avenue Stenberg was convinced she'd go down next. But about nine months ago – and much to her surprise – The Acolyte came along. Set a century before Star Wars: The Phantom Menace (Episode I), when the Jedi were at their most powerful, it'll tell the story of how the dark side, as personified by the Sith lords, emerged.
As showrunner Leslye Headland (Russian Doll) explained to Vanity Fair: ​"My question when watching The Phantom Menace was always like: ​'Well, how did things get to this point?' How did we get to a point where a Sith lord can infiltrate the Senate and none of the Jedi pick up on it? Like, what went wrong? What are the scenarios that led us to this moment?"
"The Lucasfilm team came to me with this project which was fully conceptualised with me in mind, and I was astounded," Stenberg says breathlessly, conscious of the fact she needs to remain tight-lipped about the whole thing.
She's already picked up kung-fu lessons as part of her preparation for the role, and is plotting a move to the UK, where the series will be shot. ​"I get to read, watch and breathe Star Wars. It's my job to get lost in it, I'm so lucky," she continues, beaming. ​"My plans were interrupted by a very different life path, but one that I think is going to be a huge blessing."
Looks like Amandla Stenberg won't be leaving our screens any time soon, even if she'd usually prefer to retreat into a social media bubble of her own careful curation. For now, though, the actor has a flight to catch and a couple of glasses to raise – one to the twisted dystopia of Bodies Bodies Bodies, and another to Hollywood, who finally allowed her to grow up.
PRODUCTION Christo Arsenio HAIR Malcolm Marquez MAKE-UP Kali Kennedy PHOTOGRAPHY ASSISTANT Saul Barrerala RETOUCHING Helen Chr


More like this