Honor Levy: the writer capturing the warp-speed mania of online
The New Yorker loved Honor Levy's writing so much that they published one of her short stories when she was only 21. Now she's one of the most intriguing talents in the literary world.
Taken from the new print issue of THE FACE. Get your copy here.

I'm on a Zoom call with Honor Levy, who's in Nevada visiting her boyfriend. She's jealous of my mango-flavoured Juul, unable to pick any up in the States since the FDA banned sweet flavours in a bid to tackle the ​"youth vaping epidemic". The 23-year-old says she became hooked on nicotine via gum aged 17, having worried she wasn't cool enough to smoke.
Talking to her even on a screen, it's easy to discern something of a chaotic element, a nervousness, to her personality. She often cuts herself off and apologises mid-thought, sometimes scolding herself for not asking me any questions. The young writer is frantic, contradicting herself between breaths, adamant she can only listen to music at double speed and excitedly pulling up Wikipedia pages on authors as she twirls a (mango-less) vape pen through her fingers.
"Everybody's [an] atheist ​'til they lose their vape," she says, entirely seriously. ​"That shit got people praying."
Levy lives in New York but grew up in Silverlake, Los Angeles, the daughter of a make-up artist and a director of B‑movies. ​"If you Google ​'Honor Levy' the little suggestions for things that come up are ​'honor levy parents,'" she says, encouraging me to check. She commands a certain level of online intrigue owing to the fact that Tyrant Books – cult publisher of unflinching, avant-garde releases such as Brad Phillips's depth-plumbing collection of essays on sex, drugs, desire and mental illness – posted two of her short stories on their website in May 2020. They were instant sensations.
Evocative of Bret Easton Ellis's seminal 1985 debut Less Than Zero, Levy's Tyrant stories arrived teeming with disaffected, youthful nihilism and honesty. Presented as her internal monologue, Cancel Me is about waiting in the pouring rain to be buzzed up to an apartment party, while thinking through the disintegration of a friendship group. Internet Girl, meanwhile, sees Levy reminisce about the early freedom she felt logging onto her computer at 11 years old – lamenting the shift she's seen take place over the last 10 years.
Levy cites Joan Didion, Eve Babitz and Norman Mailer as some of her favourite writers and biggest inspirations, along with Dostoevsky and nightcore music. She describes the Bible as ​"the best book ever" – she's Catholic, but ​"not in a state of grace" – and regards her faith as ​"a private thing in one's heart". To me, her writing captures the ​"American Nightmare", narcissistic, maximal mirrors of contemporary, extremely online culture: paranoid, scattershot stories told at 200mph that can seem absurd but contain unmistakable truths. Her writing isn't just about the internet, but born of it: a reflection of an age where the line between online and off was rubbed out a long time ago.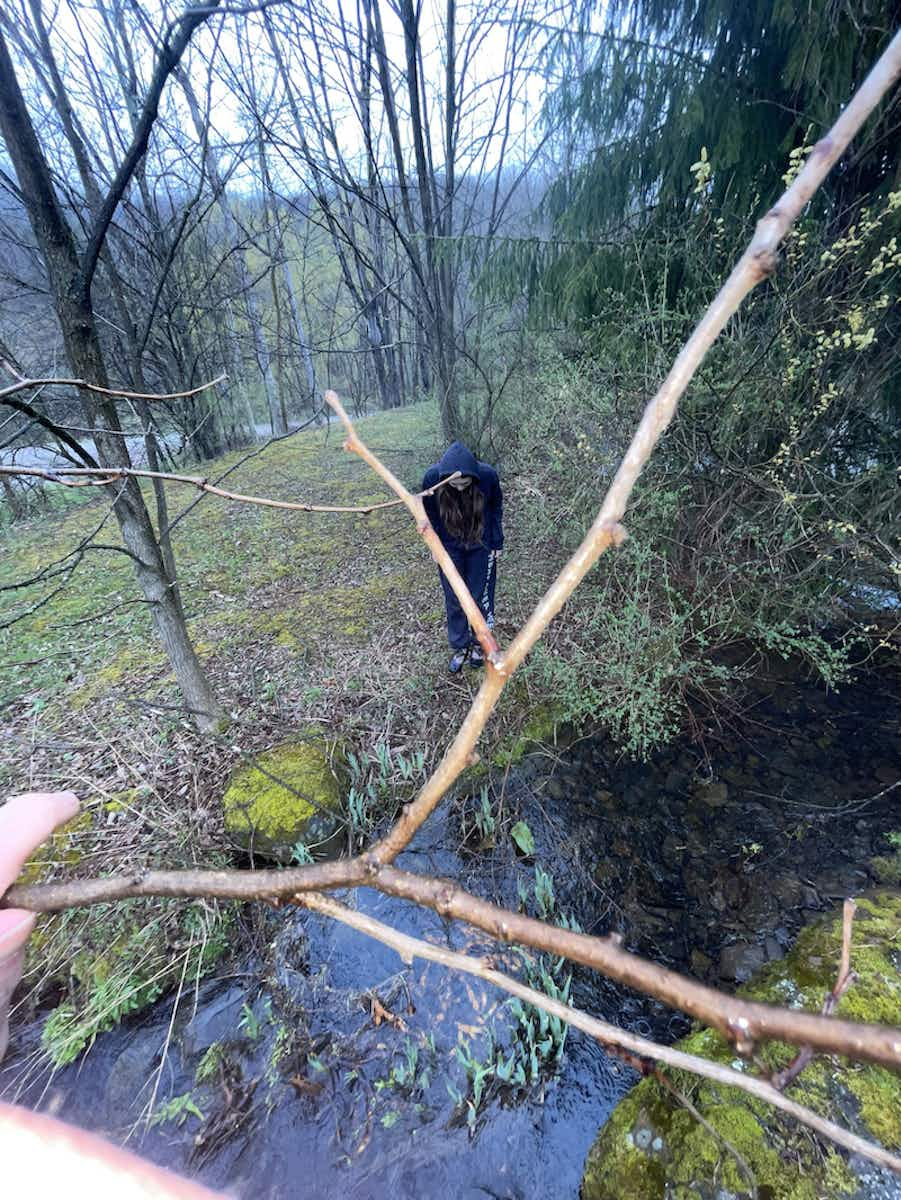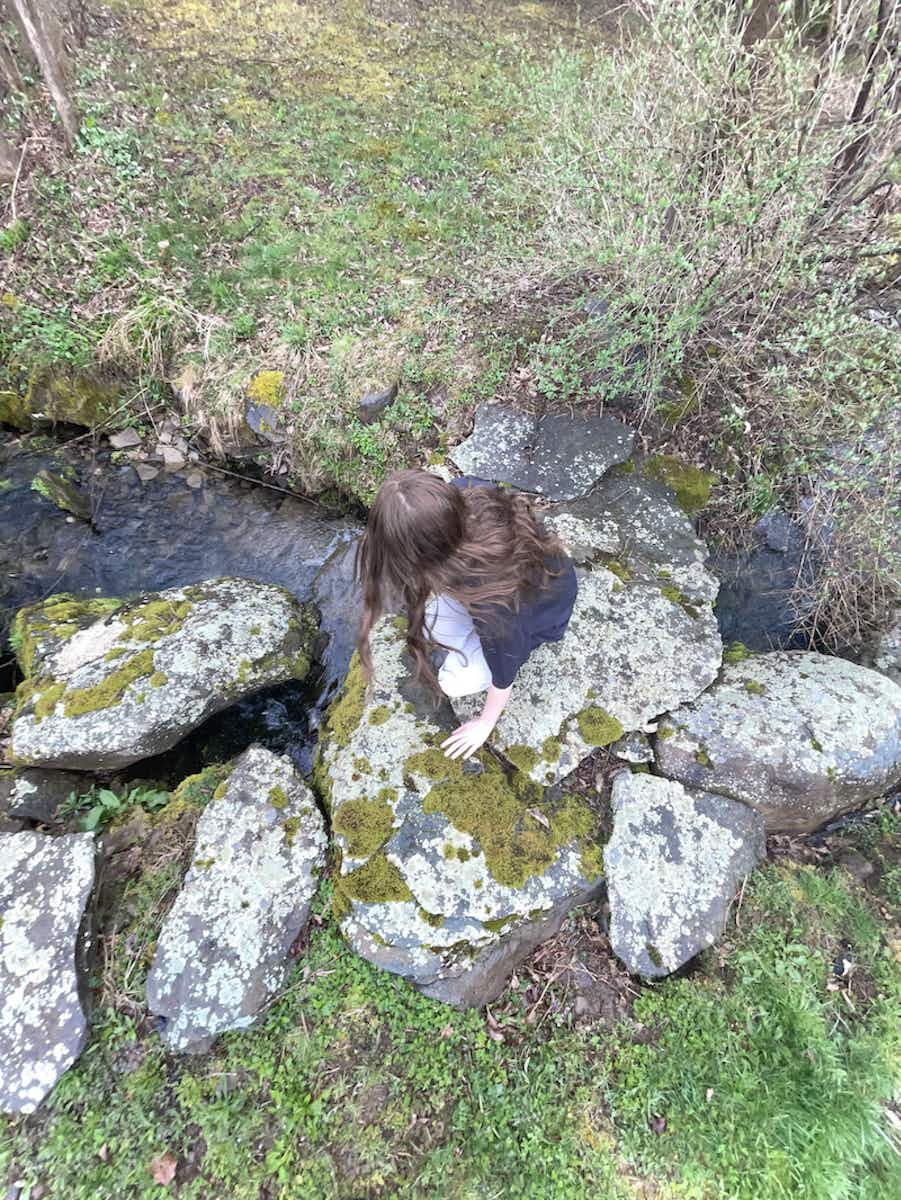 "It belongs to us all," Levy wrote in Internet Girl. ​"But [the internet is] no longer a world to visit or a place to hide or explore. It's where we pay bills. Where we shop. Where we fall in and out of love. Where we learn how to live and die and fight. Where we become who we want to be and who we want others to think we are."
Levy started writing aged 14 when, in her high school drama class, she was asked to write a monologue ​"in 10 minutes" and performed a story of breaking up with a heroin addict boyfriend who's scared of rollercoasters. To her slight discomfort the video is on YouTube, but she's reconciled to make peace with her digital footprint.
"So embarrassing," she says, constantly changing her position on the laptop as she moves round a plain-looking room with bare walls. ​"I was like: ​'I'm gonna get that wiped from the internet'. But you know what, I need to embrace the cringe," she adds, perhaps slightly unsure of herself. ​"That was the first thing I ever wrote. Everyone was like: ​'Yo that's fire, that's fire.' It so isn't fire," she says, laughing. ​"Although at 14, it was kinda fire."
Levy is a fastidious archivist of her own myth. She even shares with me a 19-page Google doc of everything anyone has ever said about her on the internet called ​"I heard everything you said about me", which, surely, is an oppressive library to have to maintain. It's a compilation of testimonies such as: ​"When I see Honor Levy, a dubstep remix of Simon and Garfunkel plays in my heart. She's Elliot Smith nightcore. She makes me happy and sad, but mostly happy to be sad" or ​"Honor Levy is a whirling malfunctioning cyborg churning out the present."
After school, Levy moved to the East Coast to study playwriting at Bennington, the liberal arts college in rural Vermont whose alumni includes Easton Ellis, Judith Butler, Jonathan Lethem and Donna Tartt. It's an institution that has long been the subject of intrigue in the literary world and beyond – Tartt's famed 1992 novel The Secret History was a not-so-thinly veiled version of her time at the university.
Levy adored her time there and is openly reverential about the writers that walked the halls before her, describing it as being just like Easton Ellis's The Rules of Attraction, a novel about fucked up, self-involved bohemian students on campus at an arts college.
"I was obsessed with the Bennington legends in culture. Bret Easton Ellis is the best writer, I love him. My friends are like, ​'You talk about college way too much', like I'm a jock talking about high school or something. But it was the most incredible four years of my life. Everybody [who studied there] is like: ​'Damn, I wish I didn't go to Bennington, it was so toxic.' But you can live in a beautiful, toxic place for four years."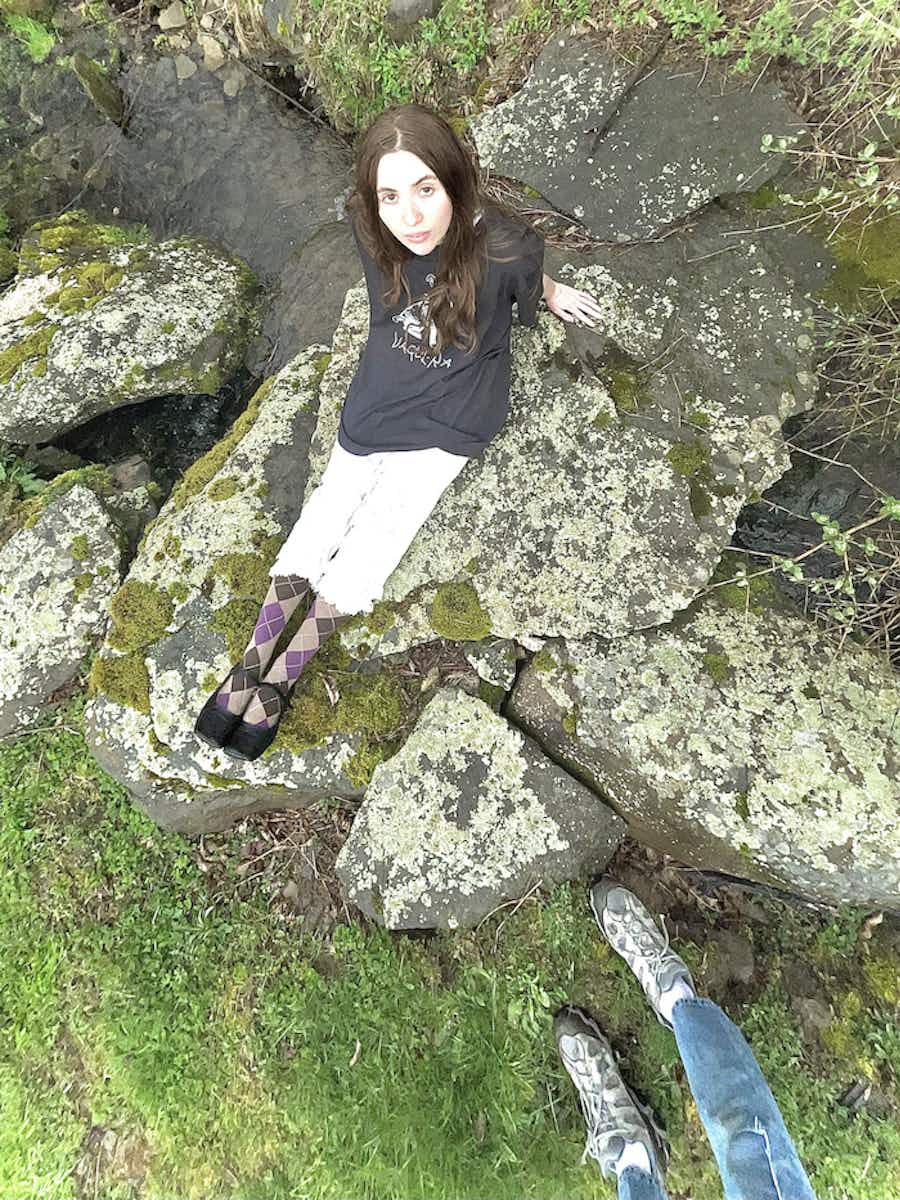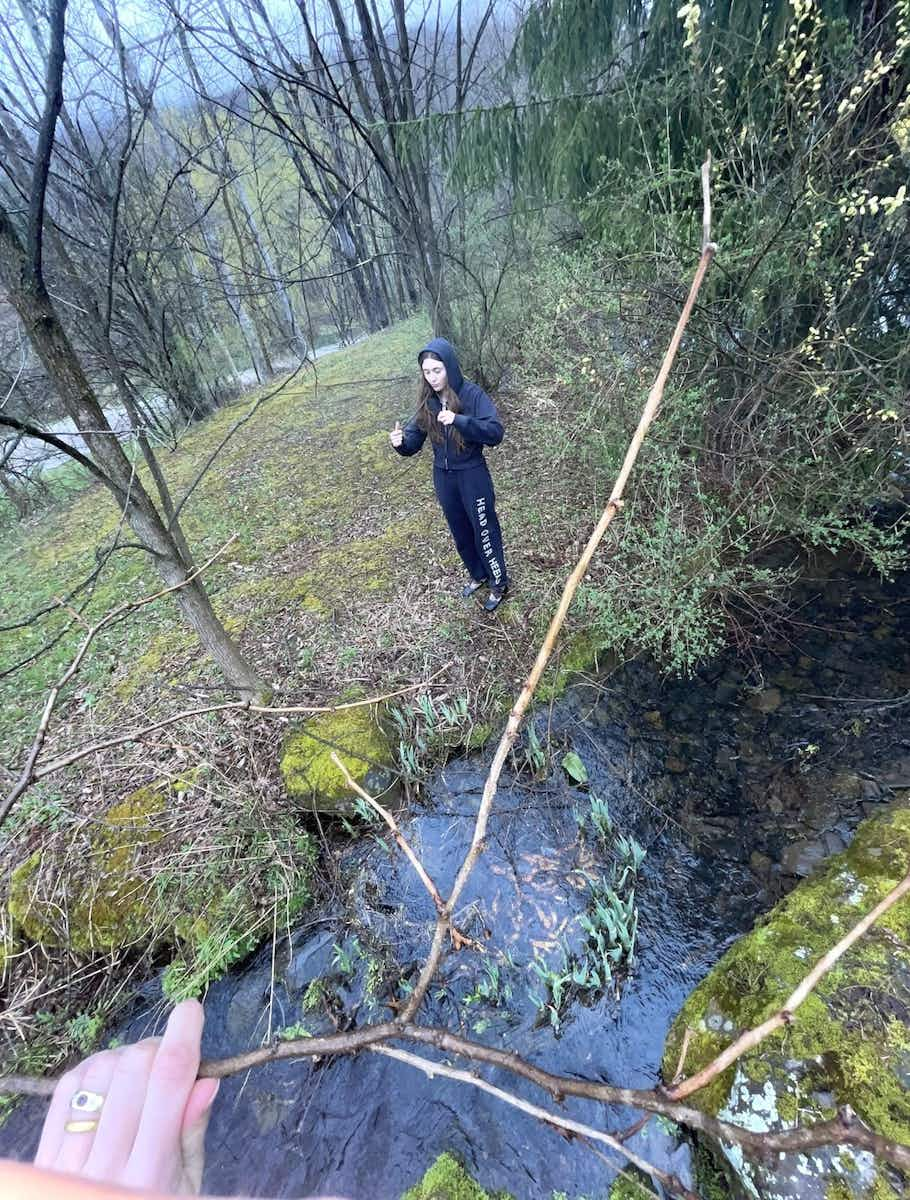 It was during her time at Bennington that Levy met the late Giancarlo DiTrapano, who founded the literary magazine New York Tyrant in 2006 before launching Tyrant Books in 2009. DiTrapano had a legacy of pushing the work of new, unheard-of writers and a reputation for taking risks on work that no other publishing house would touch (most notably tales of addiction, sexuality and drugs). DiTrapano was an early supporter of Sean Thor Conroe's polarising but incredibly popular novel Fuccboi, released this year, as well as Nico Walker's semi-autobiographical 2018 book Cherry, in which an ex-US Army medic robs banks to fund a heroin addiction (the book was adapted by the Russo Brothers into a 2021 film starring Tom Holland).
"I was a huge Tyrant Books fangirl, all of eighth grade through to senior year," Levy says. ​"At the premiere of my ex-boyfriend's movie in New York, I was standing alone in the room when I met [the arts publicist] Kaitlin Phillips. She came up to me and said: ​'What are you interested in? What do you wanna do, you're 19?' I explained that at Bennington we have an internship term and she said: ​'OK, what's your dream internship? I'll get it for you, no matter what it is.. I said ​'Tyrant Books' and she was like: ​'No way, what the fuck, Gian's one of my best friends.."
As it happened, DiTrapano offered her more than an intern's gig.
"Kaitlin sent my writing to him instead and he said: ​'You don't need to do an internship, we'll publish it.'"
"He was the coolest," says Levy of DiTrapano, who died in March 2021, aged 47. ​"The type of person that was called ​'the best person' while he was still alive. I didn't want to publish with anyone else. People were like: ​'Watch out, those people do drugs and steal your money.' But I didn't want to be ​'a writer'. I just wanted to be a Tyrant Books writer."
Two months after Tyrant Books posted Cancel Me and Internet Girl, The New Yorker published Levy's Good Boys, a short story about partying on a Paris rooftop that sees Levy trapped again in her own internal monologue. By now, people were paying attention, and she was commissioned to start working on her debut book, tentatively titled My First Book, a collection of essays that build on her previous work – anxious, narcissistic, fissured writing that puts the reader inside her head. It's scheduled for release in 2023.
She happily sends me drafts from the book, along with the caveat that ​"it's like listening to an album that's not mixed yet" and says she's struggling to finish it. The first three stories that she sends me are experiments with AI, where Levy instructs a machine to write her stories on subjects such as emo girls, the blockchain and the opioid crisis, and publishes the results. There's a story about a failed, drug-addled relationship. Another about anxious parties. The one that immediately stands out, however, is Halloween Forever. It opens with a bullet-pointed list of reasons that the end might be nigh – ​"kids flying drones instead of kites in the park" – before expanding into a surreal depiction of contemporary dystopia: embracing surveillance and smiling into the glare of laptops with FBI agents on the other end.
Levy says that she can only write at night, and while on Adderall, so the second time we speak on Zoom it's 4am in New York. She's sat in her dark room smoking Vogues because she's lost her vape. She's slightly dismissive of her book, laughing as she describes it as ​"just more stories about what it's like to be a girl".
"When the New Yorker thing came out, someone tweeted something about my writing, saying: ​'Every few years a girl starts writing stories about what it's like to be her and they think it's a whole new thing,'' Levy says with a laugh. ​"And it's like… yeah, what's better than reading a girl's diary? Those stories are all super personal."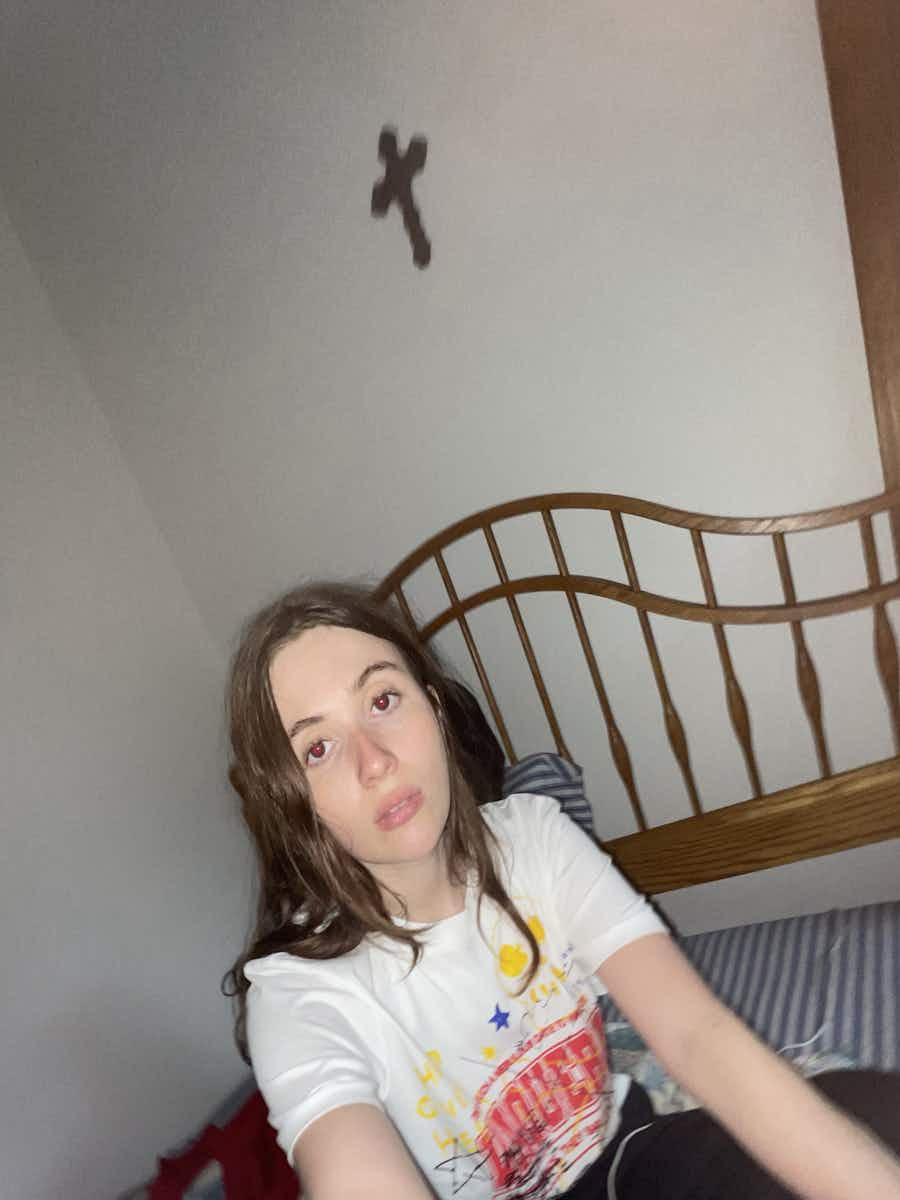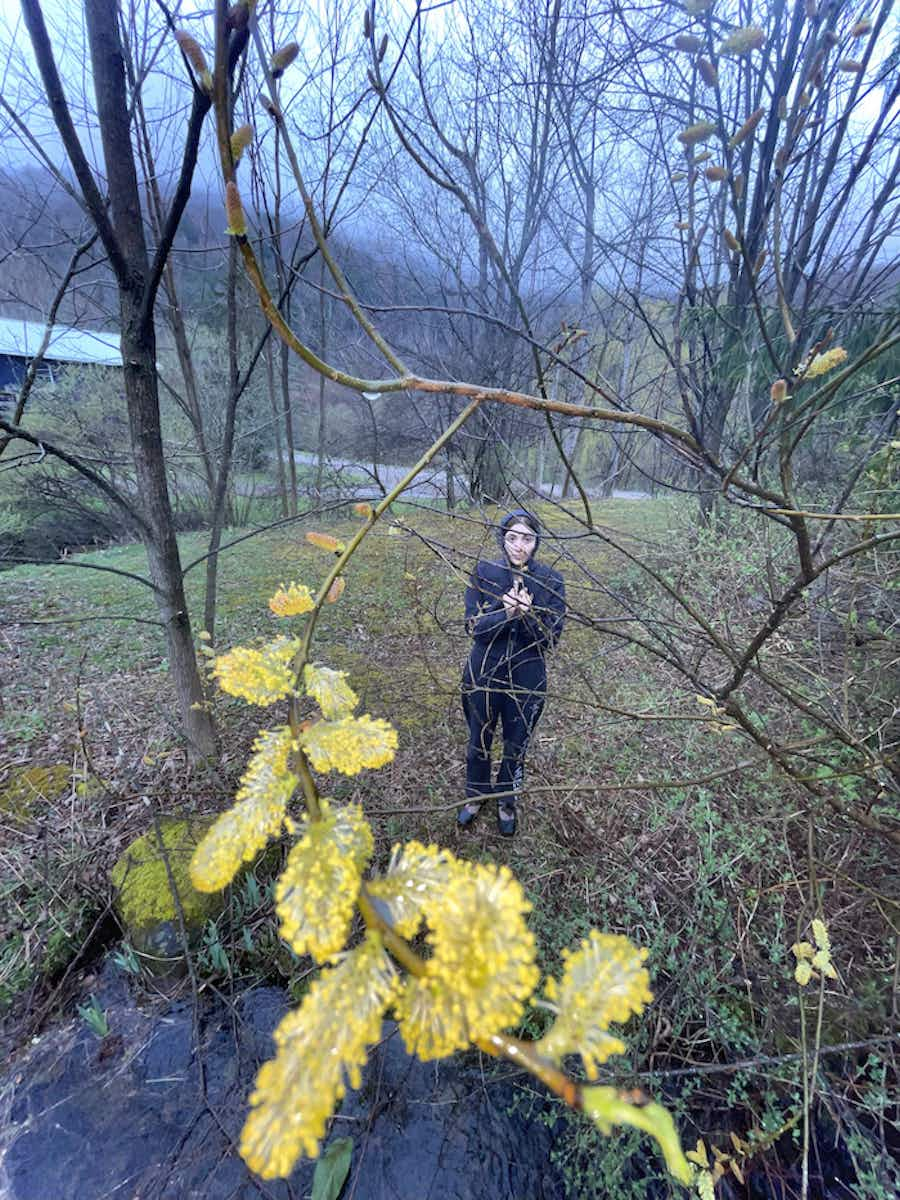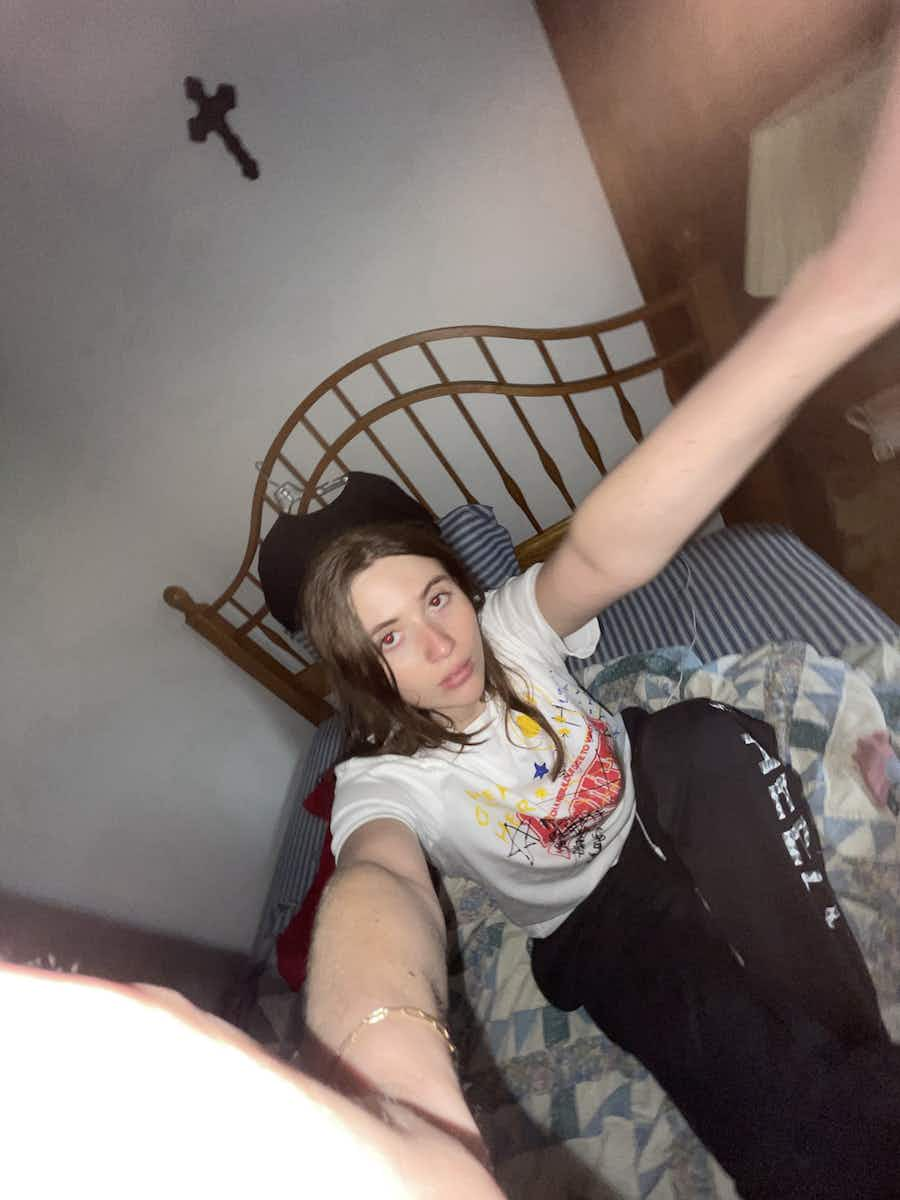 Levy is fascinated by worldbuilding. She constructs her own lore across numerous TikTok, Instagram or Substack accounts and draws on the aesthetics of early meme culture: all Impact fonts and chaotic surrealism. Part of the online world that Levy has created is Wet Brain, a podcast that covers the internet (obviously), politics, fashion, gossip and drama from a fairly small New York creative scene. Levy hosts it with Walter Pearce – the founder of casting house Midland Agency, best known for putting unconventional models onto the runway for New York brands such as Hood By Air, Vaquera and Helmut Lang – and together the two have a warm rapport and cartoonishly opposing personalities.
Levy can't stop talking or hopping from subject to subject, which contrasts with Pearce's lazy drawl. They call up their friends and oscillate between laughing about micro dramas such as The Cut writing about ​"the vibe shift" (a widely misinterpreted, viral trend forecast), New York Fashion Week or having photographer Nan Goldin on as a guest to discuss her work taking on the Sackler family (of Oxycontin/​Purdue Pharma infamy).
Her train of thought moves as swiftly as her writing does. But speaking to her, she brims with ideas, often half-formed, trying to make sense of the world as any 23-year-old would. You get the feeling that if she can marshall her thoughts and energies, the book could cement her transition: from someone who mainstream literary circles might regard as existing on the fringes of schizzed-out online shitpost circles, to a breakthrough name.
"People can love you or they can hate you, and the speed with which that happens in culture nowadays is why I'm not afraid to be more of a public figure," says Levy, firmly. ​"It'd be cool to be like [the fashion designer, Martin] Margiela or [Thomas] Pynchon and nobody knows who you are. But why not be a character in this great drama of our lives?"


More like this