Original Pirates Material: Reggie Yates on his directorial debut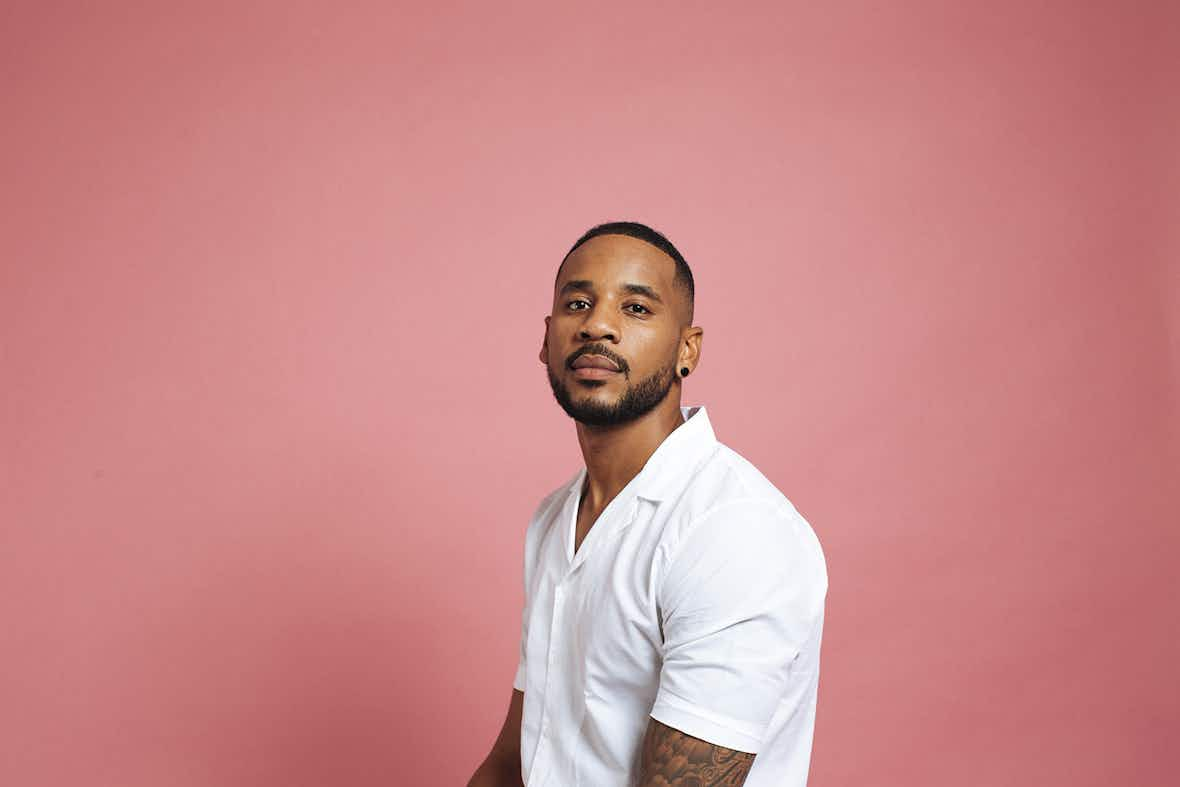 The first feature film from TV presenting stalwart Reggie Yates is a love letter to the UK garage culture that helped make him. Do you really like it? Is it, is it wicked? "Yes!" is the director of Pirates' emphatic reply.
There's something to be said about the need, after 18 months of restrictions, for upbeat, percussive, two-step rhythms.
It would explain why garage is quite rightly – and finally – having another moment, thanks to a new wave of artists like PinkPantheress, Morrison, Aitch and several fixtures of UK Garage Brunches. Then there's its role in helping seed the growth and development of grime and, ultimately, drill.
But for those of us who grew up in the ​'90s and early-'00s, it also brings a welcome wave of nostalgia.
This was the decade of butterfly clips, dial-up internet and wearing head-to-toe Versace, Moschino and Iceberg to skank all night long. It was the era that saw the rise in DJs and MCs taking over the airwaves with up-tempo beats in a time where it was all about splashing the cash and clutching onto bottles of champagne in the club. Artists like Craig David, MJ Cole, Artful Dodger, So Solid Crew and Shanks & Bigfoot, booming out of nights like South London's legendary Twice As Nice, shaped British culture and ​"urban" music as we know it today.

But while jungle, Britpop, grunge and their accompanying sub-cultures remain celebrated today, UK garage never quite had its moment. OK, it was championed by the lovable goons of Kurupt FM. But People Just Do Nothing was a mockumentary, so the clue was in the title. Even though Beats and Grindah took the music deadly serious, we weren't meant to view them as credible 21st-century champions – something garage consistently lacked.
Until now, that is.

Pirates is a new comedy film written and directed by Reggie Yates. The debut feature by the 38-year-old actor-turned-presenter-turned documentarian takes us back to New Year's Eve on 31st December 1999. 18-year-olds Cappo (Elliot Edusah), Two Tonne (Jordan Peters) and Kidda (Reda Elazouar) are attempting to break into the music scene through their own slightly ramshackle pirate radio station. But their immediate priority this evening as they drive from North to South London in their tiny Peugeot is the acquiring of tickets to the hottest Millenium party in town. Blasting garage sets from their car stereo while rocking their Avirex jackets and Naf Naf imports, the lads are stepping into adulthood as they learn how to navigate their friendships in the new century.
So, New Year's Eve 1999: I remember being at home in my pyjamas watching the video for J‑Lo's Waiting For Tonight on MTV Base. What was Reggie Yates doing?
"I'm an old bastard now, but I think I was just in a car with my pals. I don't think we actually got anywhere," Yates laughs, pointing to the autobiographical element of Pirates, as we reminisce about the era over a cuppa at The Soho Hotel in central London.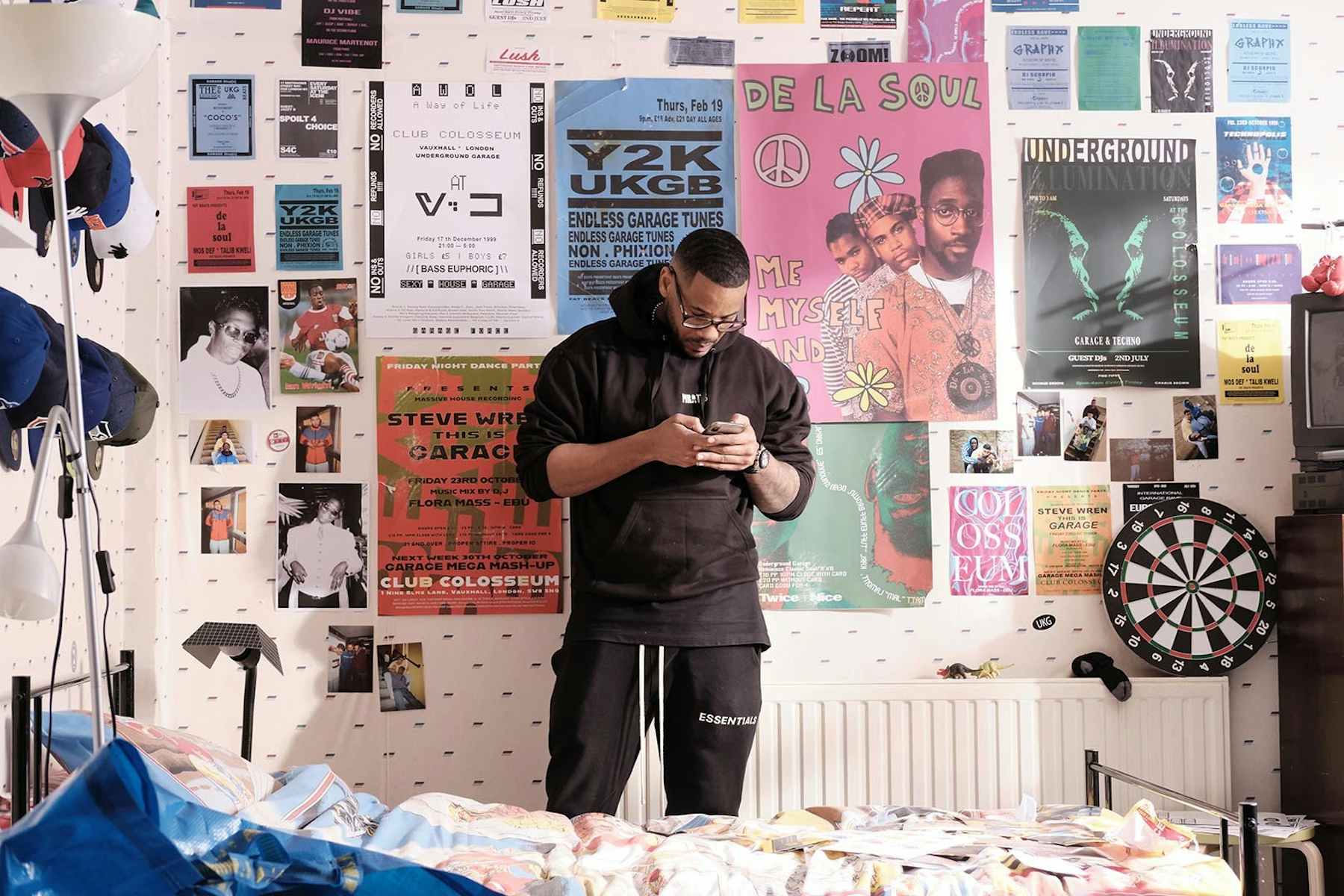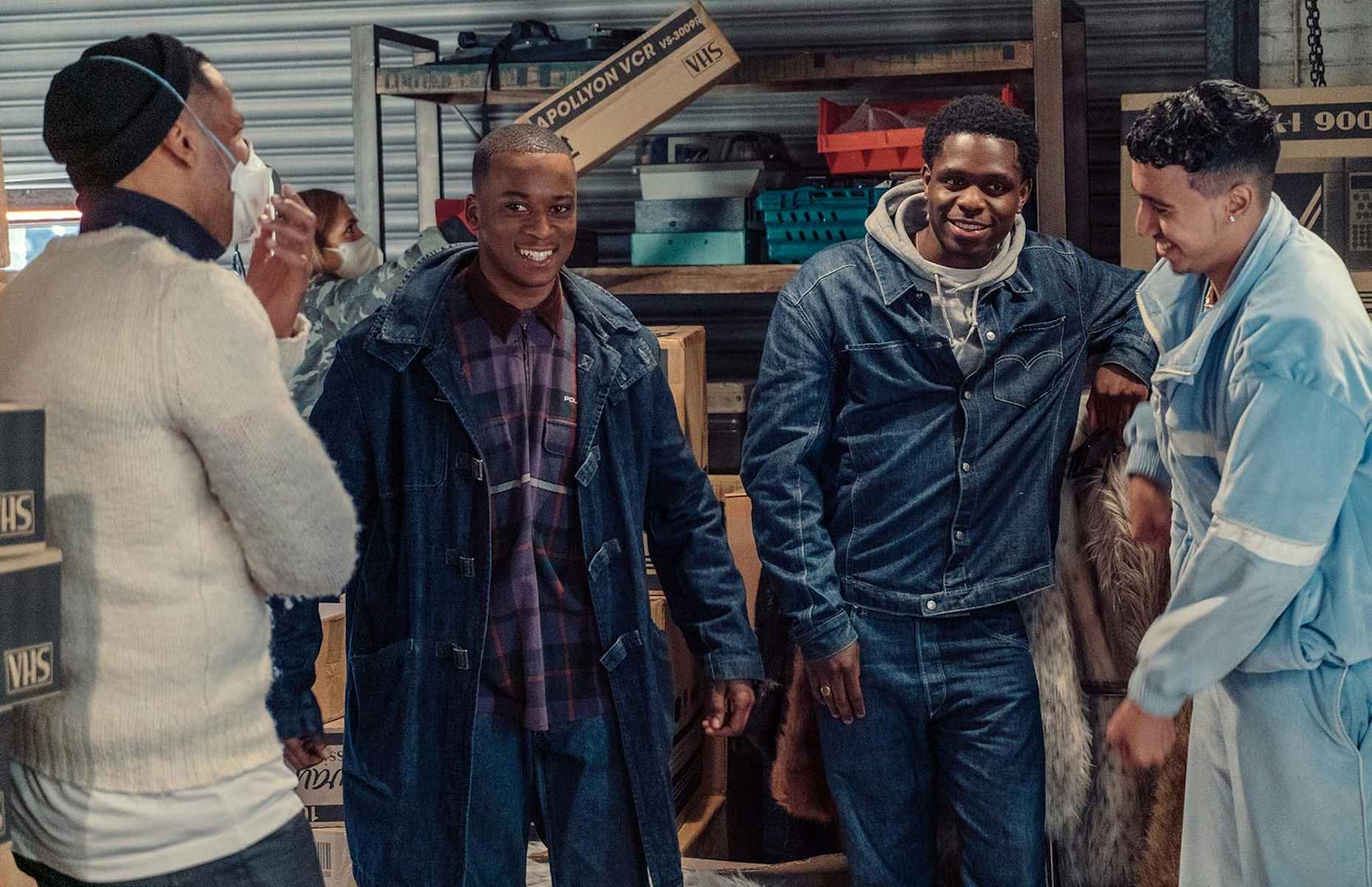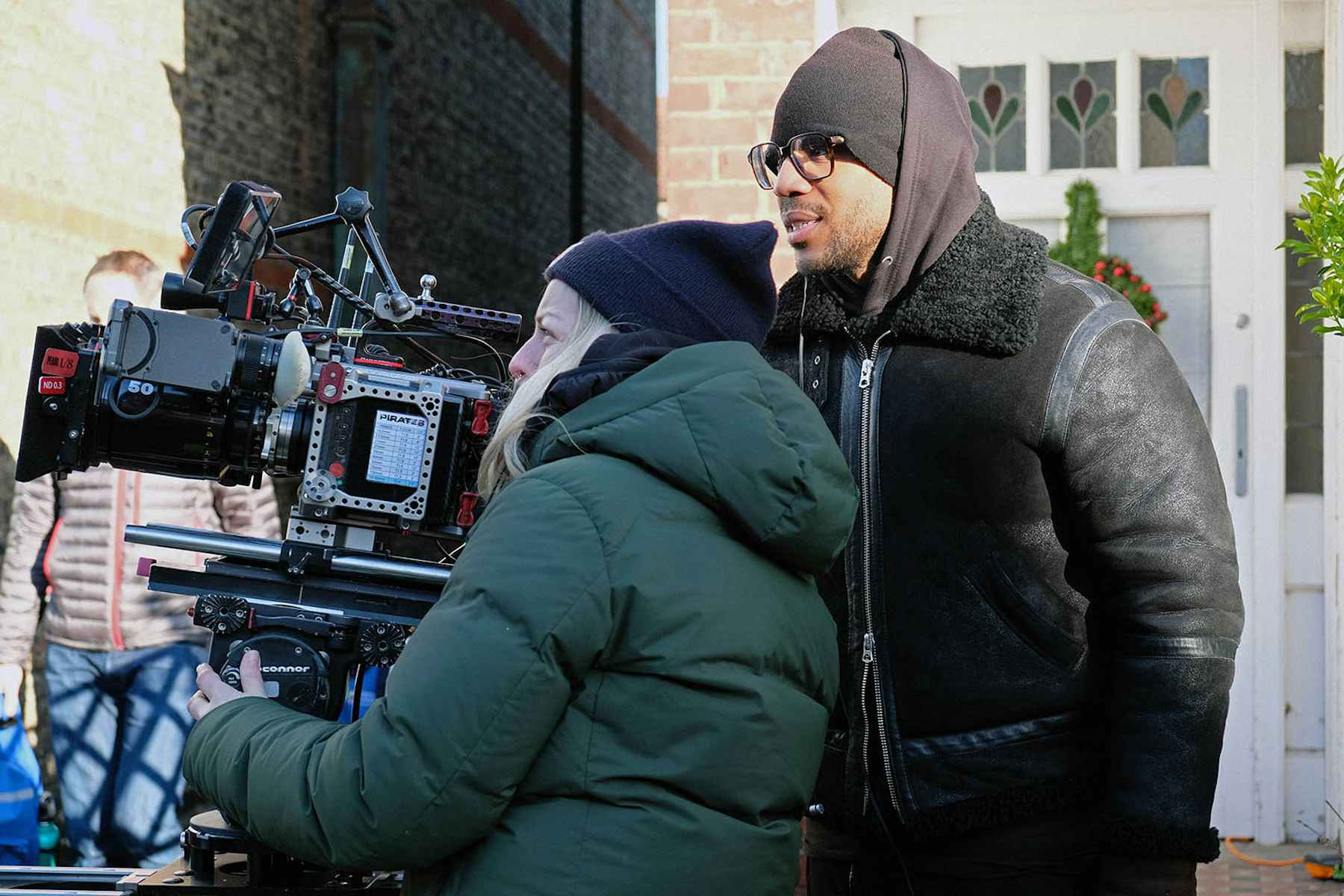 As someone who grew up watching Yates on the TV, his career trajectory has been impressive. Born in North London to Ghanaian parents, Yates started his acting career aged eight, making his first television appearance in the early ​'90s Channel 4 sitcom Desmond's followed by a starring role in Grange Hill, playing Carl Fenton in 2002. He started becoming a household name later that year when he presented the Sunday morning children's programme Smile, soon moving on to presenting Top of the Pops with his former Smile co-host, Fearne Cotton.
He then pivoted from telly host to radio DJ, presenting The Radio 1 Chart Show starting in 2007 and the Radio 1 Request Show on Saturday afternoons. He also appeared on everything from Dizzee Rascal's 2007 single Flex and Family Guy to voicing Rastamouse on CBeebies.
But we've always known Yates in front of the camera – so why the change now?
"When I started as a child actor, I always knew I wanted to make films. I would quietly go away and write and not show anyone because I was scared," he replies, adding the relief he felt when people said his work wasn't shit was ​"always a nice start".
Now, finally, he's got there. Pirates – which is supported by the BFI, BBC Films and Hillbilly Films, is somewhat personal.
"I'm a child of immigrant parents who grew up on a working-class council estate where you've got all these different influences from people from minority communities from all over the world right through to the white working class. But then on top of that, you have music. And in North London at that time, UK garage reigned supreme and there were so many pirate radios."
Anyone who lived in the capital through this era will remember driving through London listening to mainstream radio FM broadcasts that were hijacked by fleeting crackles of unfamiliar music.

"In North London, stations like Y2K and the rest of it all had their own identity and they all felt different and were home to different talent," Yates continues. ​"Different musicians, artists and DJs – it was just a special time. It's kind of hard to explain to kids these days what it was like to be standing on one foot with an aerial trying to record a set."
Yates himself even had a crack at broadcasting on pirate radio on Freek FM in Finsbury Park. ​"As teenagers, we were beside ourselves because we were on our dream station," he recalls with a grin. Then, aged 14, when his family moved to South London, he ​"linked up with some boys in the area and ended up on Taste FM", a radio station based out of Deptford.
After his pirate radio stint, he fell in love with filmmaking, his game-changing moment coming when he watched La Haine, Mathieu Kassovitz's 1995 French black and white drama.
"It was the first time I watched a movie that made the world that I recognised feel cinematic," he says. ​"It's the children of immigrants in council estates in the harder, colder parts of Paris and the suburbs outside. It felt grand, it felt like it had scale."
In visual cues if not in tone, Pirates pays homage to that hard-hitting classic. ​"There's a shot in La Haine where there's a big hippo and they're in a playground and the boys are sitting down and positioned quite specifically. We do a similar thing with the Snail in Tottenham on Seven Sisters Road."


I tell Yates that the Snail scene was my favourite in the whole film because it is a landmark to where I grew up, and it brought back good memories. He smiles again. ​"That's the Eiffel Tower for some people in North London and it hasn't been highlighted or shown love until now. We had to put it in there."
While Yates's aim for Pirates is to turn up the nostalgia and make cinema-goers of his vintage feel excited about their recent past, he also wants it to inspire the next generation.
"I think the younger generation is discovering garage in a lot of ways and the impact is there, you just follow the family tree – you have jungle, then it goes garage, and then it goes grime. Then from grime, you've got UK rap then drill, then you get all of these other things. The fact that they are all connected, and the fact that there is so much attention on UK rap and drill, means it feels like now is the right time to talk about what came before. This is a genre that matters so much to me, so there is no time capsule on it."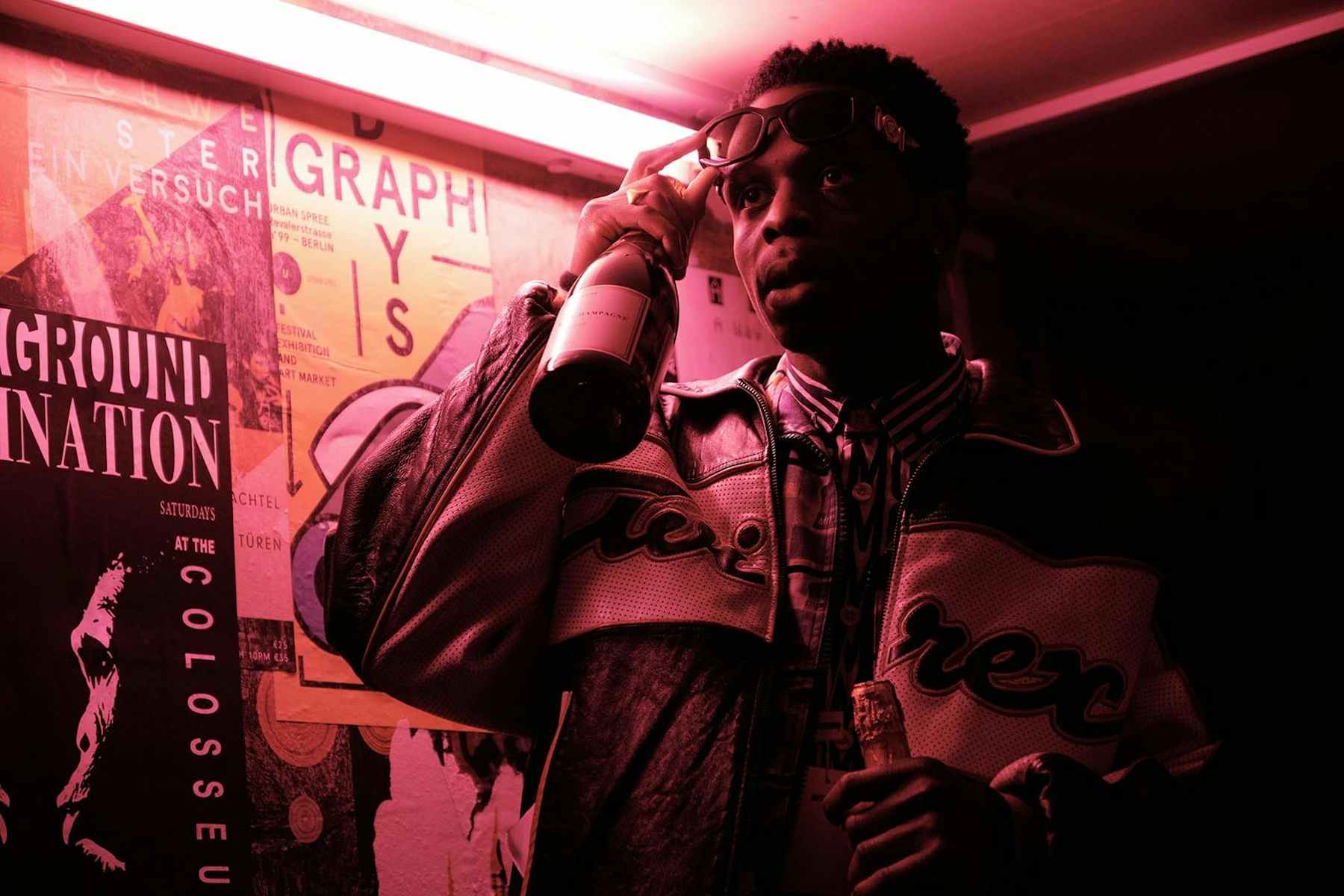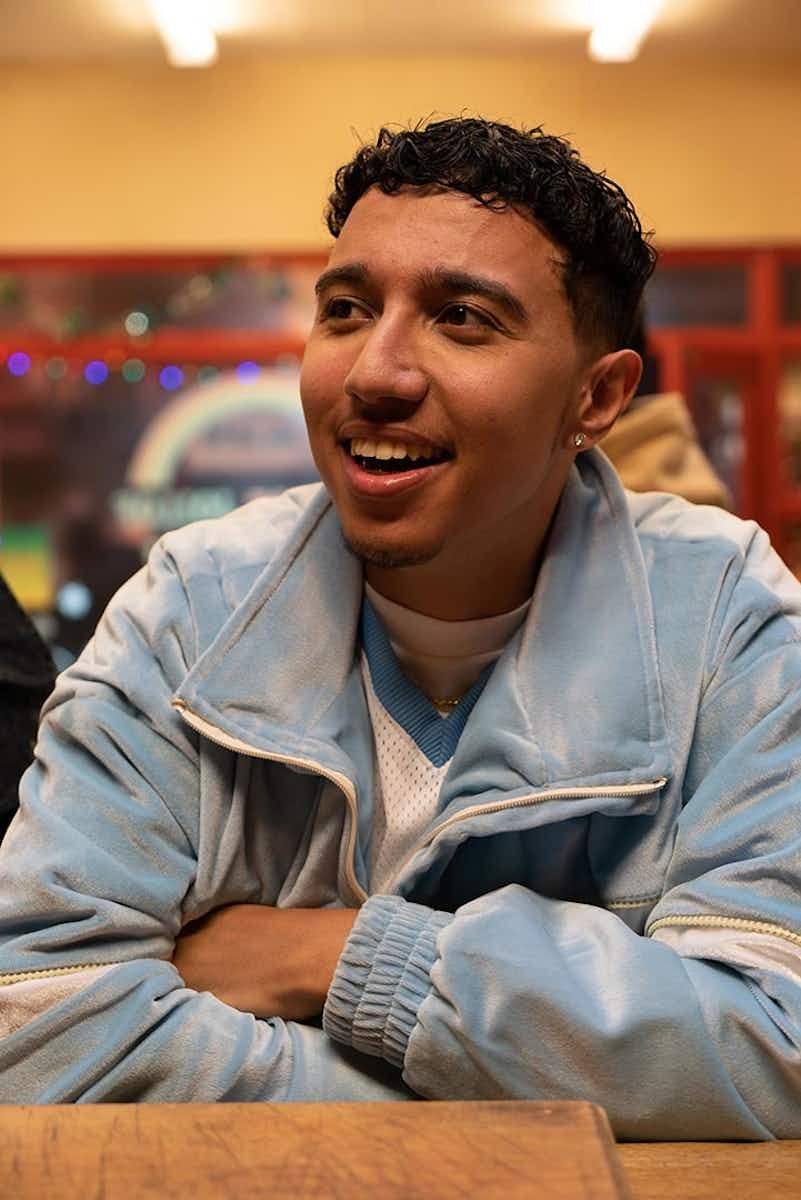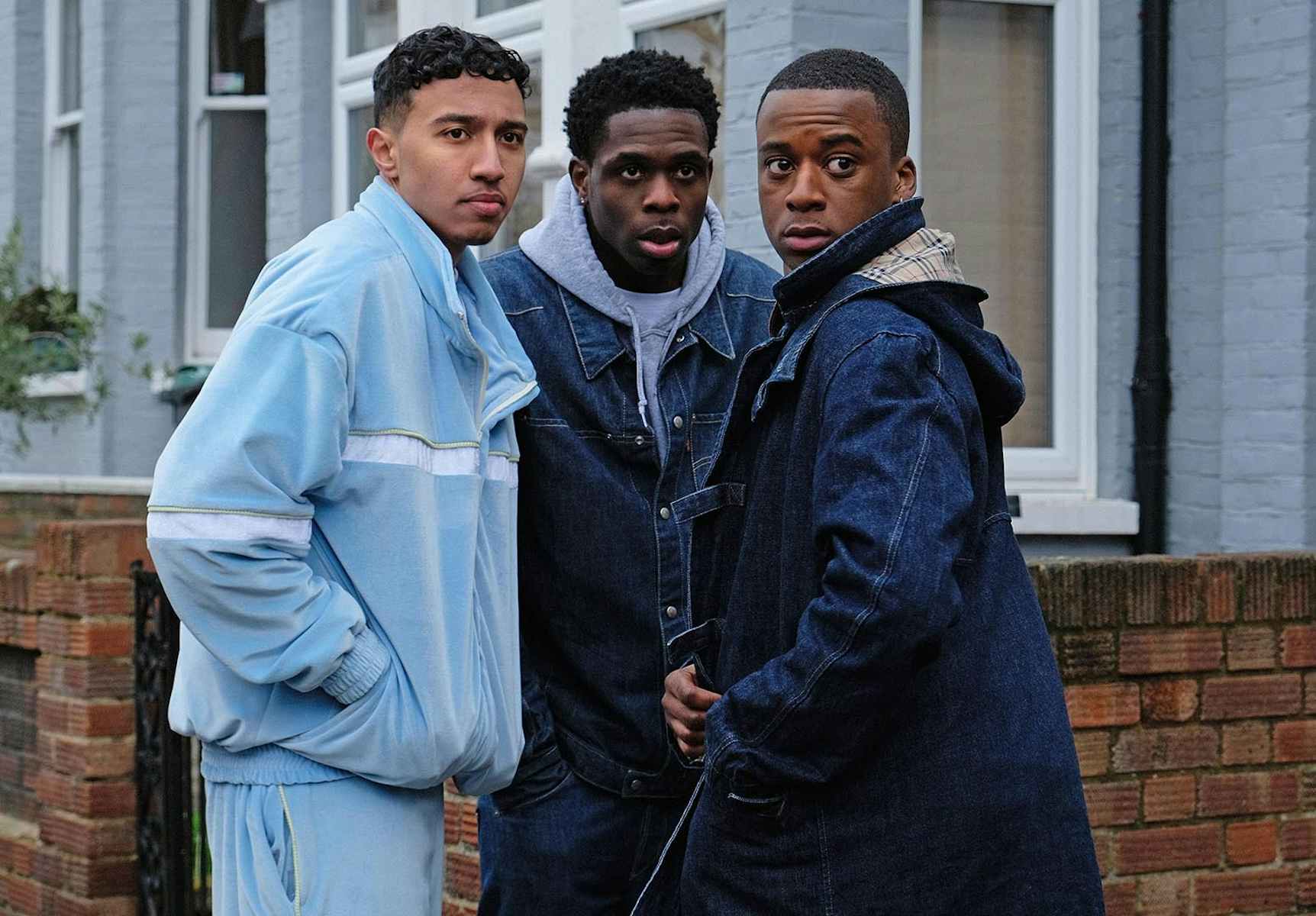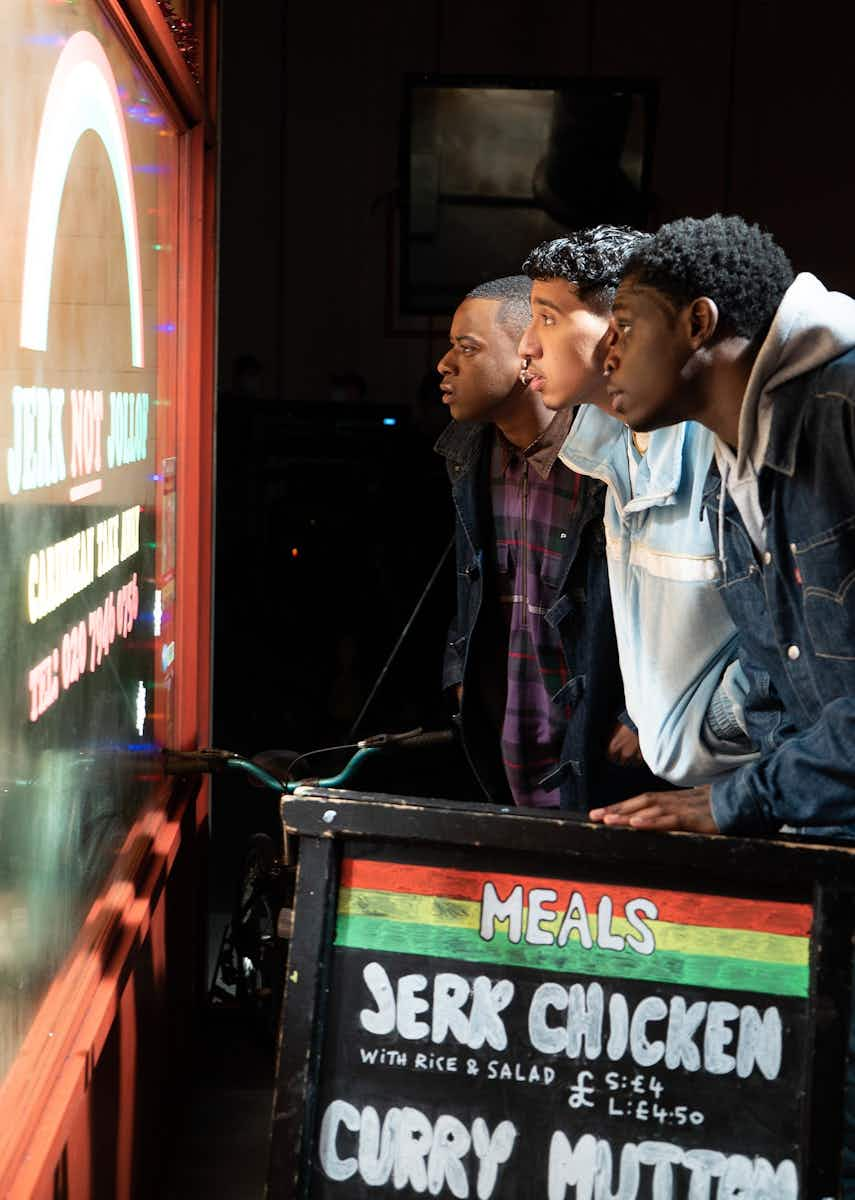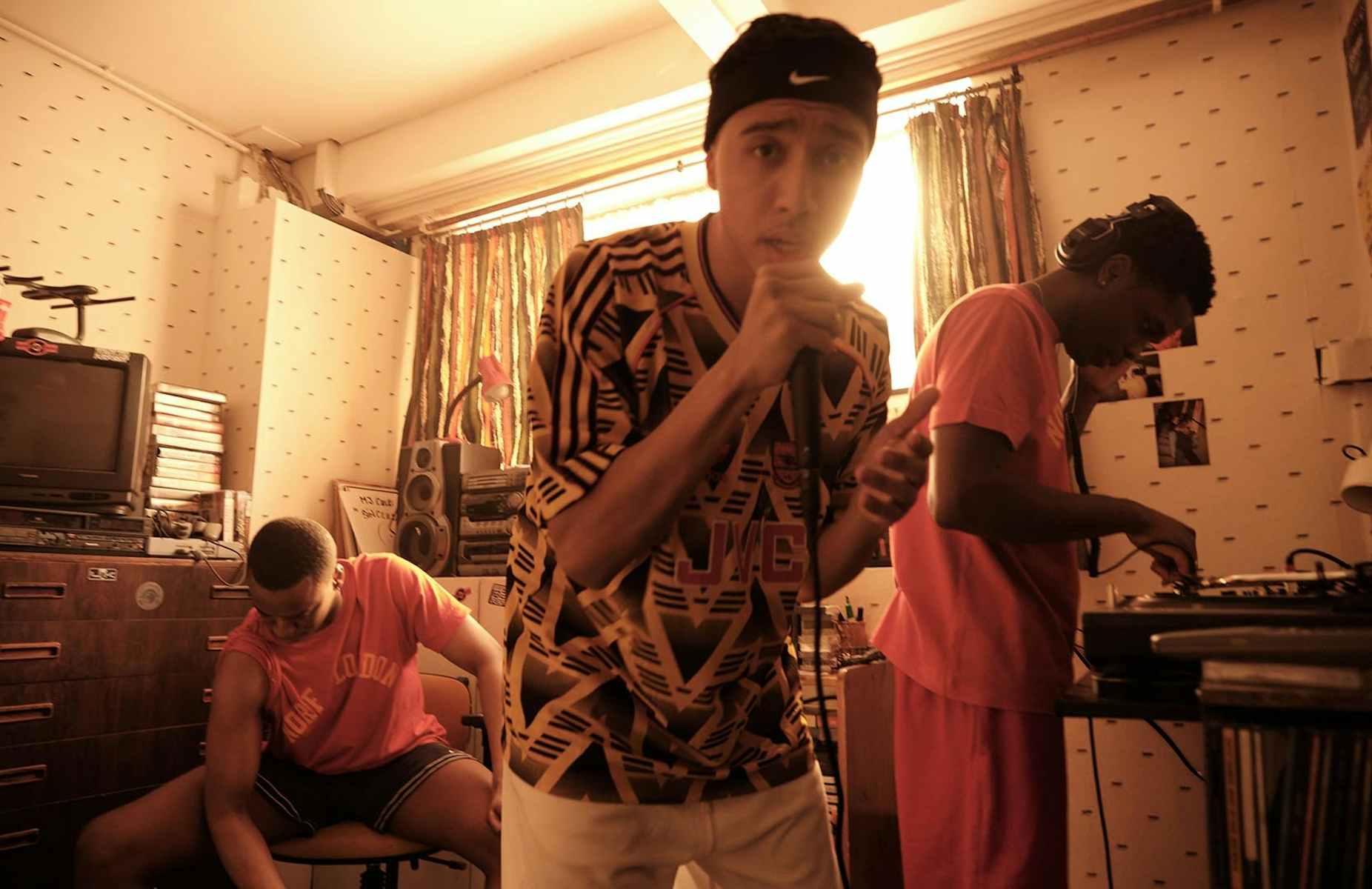 The idea for Pirates came to Yates in 2019 when he was in Los Angeles. He was making a documentary on TV's Black renaissance in Hollywood, interviewing everyone from Mahershala Ali to Lena Waithe about their journey and relationship with writing and film. ​"I was so inspired while I was there, I wrote the draft for Pirates in 10 days."
But after filming started on 24th February last year, the spread of Covid-19 forced the set to shut down three weeks later. ​"It was the maddest thing," he remembers. ​"I had to rewrite a huge chunk of the script mid-pandemic because we got shut down with only 10 days of shooting left."
Production eventually resumed on 7th September, 220 days after Yates had first called ​"action".
"It was the right thing to do but there was a moment where we were all paranoid thinking we weren't going to finish the film." But they did and now Yates is planning a rescheduled wrap party for the crew. ​"We're building a list of DJs for the party to try and make it feel as much like a club as possible. I think everybody is just ready to be out and enjoy themselves again."
And of course, thanks to his long and multi-faceted career, Yates has all the music heads on speed dial. Some of them are even in Pirates in the form of a number of cameos, from the Heartless Crew in the barbershop scene, Lonyo (whose Summer of Love soundtracks the film) in the club, as well as Wretch 32 and MC PSG. ​"Most of them are all ahhh to me because I grew up idolising these guys," Yates gushes.

While Yates has written and directed four short films – Patriarch (2013), Date Night (2014), Shelter (2015) and Roadkill (2016) – there was nothing like directing his first feature film. Even in a career as busy and varied as his, he counts making Pirates – not to mention shepherding its production through a pandemic – as next-level satisfying. It's an achievement with added meaning when he clocks the work also being made by his peers.
"There are so many projects that are being helmed by Black directors and Black writers where it really feels like we're in the middle of a moment that is hopefully here to stay," he enthuses. ​"We've got a different perspective that hasn't really been given an opportunity to be heard – and because of that, you're getting consistent firsts. I just feel privileged to be part of a moment that is being shared by so many Black British creatives."
So, what's next for Reggie Yates? Hollywood? He laughs, explosively. ​"I don't know about that yet but I want to make one [film] a year for the next few years. I'm still progressing with every picture. But the really cool thing about it is I'm still focused on covering things that speak to me and the Black British experience – and the next film does that."
I poke the bear for a clue and he remains tight-lipped… then caves when I give him the eyes.
"It's a film about identity, what it means to be a child of an immigrant and identifying where you're from versus who you are. It's a genre piece, but I can't tell you the rest yet. I'm just excited to get the ball rolling on that one."
That's Reggie Yates, filmmaker. To paraphrase one of those garage classics: with a little bit of luck (not that he needs it), we can make it through the next decade alive.
Pirates is in cinemas from 26th November
Listen to Reggie Yates' 10 Deathless Garage Bangers: an exclusive FACE playlist.


More like this