adidas Originals and Wales Bonner are back with a bang

Fashion news of the week: Plus! Clarks Originals and Aries' mystical collab, a FRGMT of Moncler, Levi's parties with Amelia Dimoldenberg, Moschino's new denim, Diesel's club, Palace x Oakley, and Polaroid's real life. Whew.

adidas Originals by Wales Bonner is back in time for summer
Back with an almighty bang is fashion's much-loved duo: adidas Originals and Wales Bonner. Just in time for summer (go on, pop your head out the window – it's scorching), the SS23 collection celebrates all things bright and beautiful in the Caribbean: crystal blue seas, idyllic landscapes and a sartorial salute to the adidas Trefoil, which has long been a mainstay in Jamaican street style. In the unisex collection, adidas Originals and Wales Bonner continue to delve into the apparel brand's storied archive, with vintage silhouettes on an ice blue nylon tracksuit as refreshing as a head-first dive, while a Harrington jacket is introduced for the first time, alongside a flared trouser set.

Elsewhere, green and yellow nod to Jamaica's flag on a duo-tone ringer tee featuring adidas' three stripes, while textures come via a towelling top and short combo, a geometric-pattern roll neck, knitted sweater vest and – perhaps the brightest, boldest stand-out of SS23 – a strikingly silver short-sleeve anorak with matching runner shorts.
Of course, an adidas Originals by Wales Bonner link-up wouldn't be complete without some serious footwear. This season, the WB Samba returns in a natural colour palette with a nubuck upper and leather stripes, while the second offering hits the spot in silver with contrasting crochet stripes. The adidas SL72 of the previous season is back, too, this time in green and yellow for a head-to-toe homage to Jamaica. The collection is tied together in a sun-drenched campaign shot by photography and directorial duo Jalan and Jibril Durimel, who celebrate the people, places and cultural identity of island life in the Caribbean – a slice of summer days to come. We can hardly wait.

The adidas Originals by Wales Bonner Spring/​Summer 2023 collection is available now at adi​das​.co​.uk, via Confirmed, and through select retailers. You know what you need to do.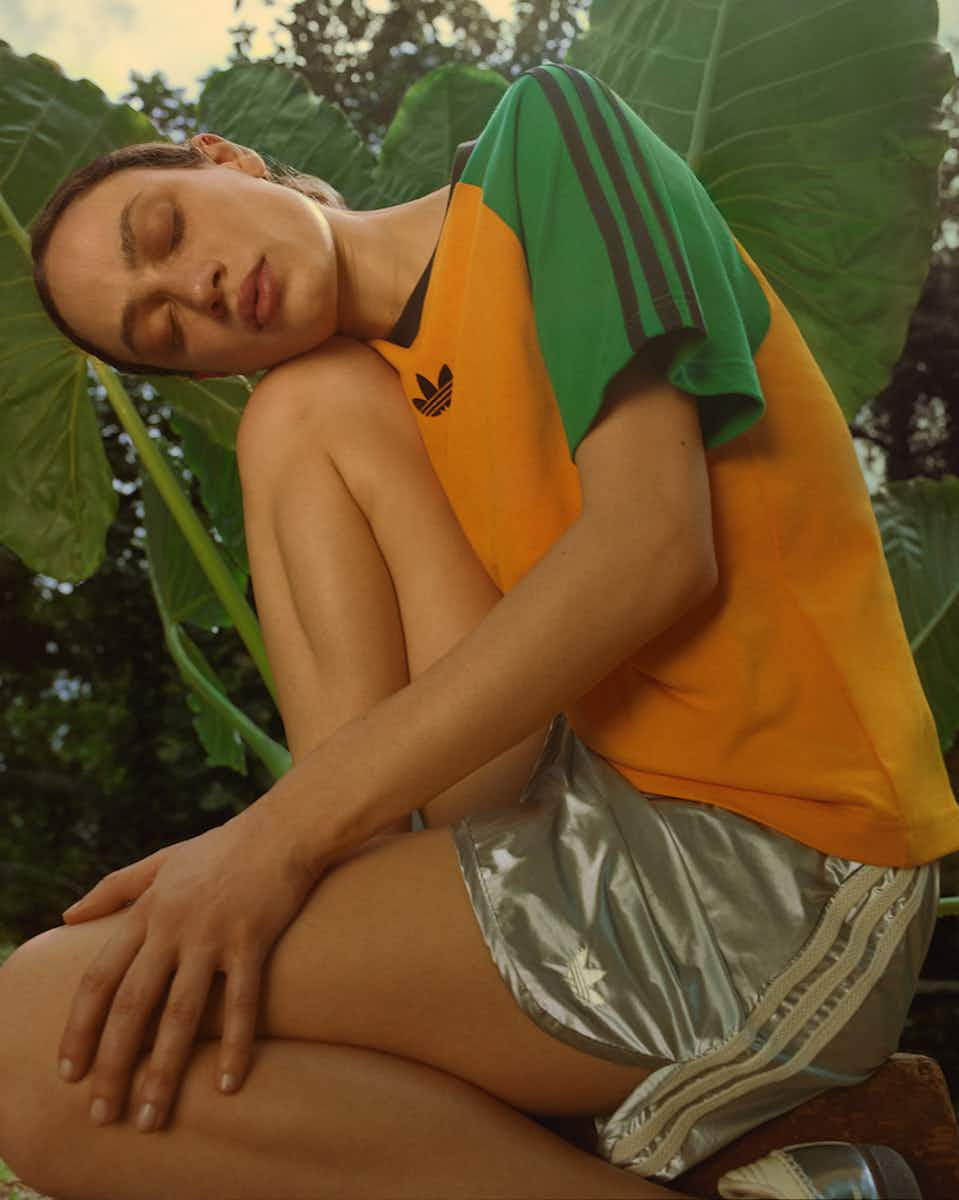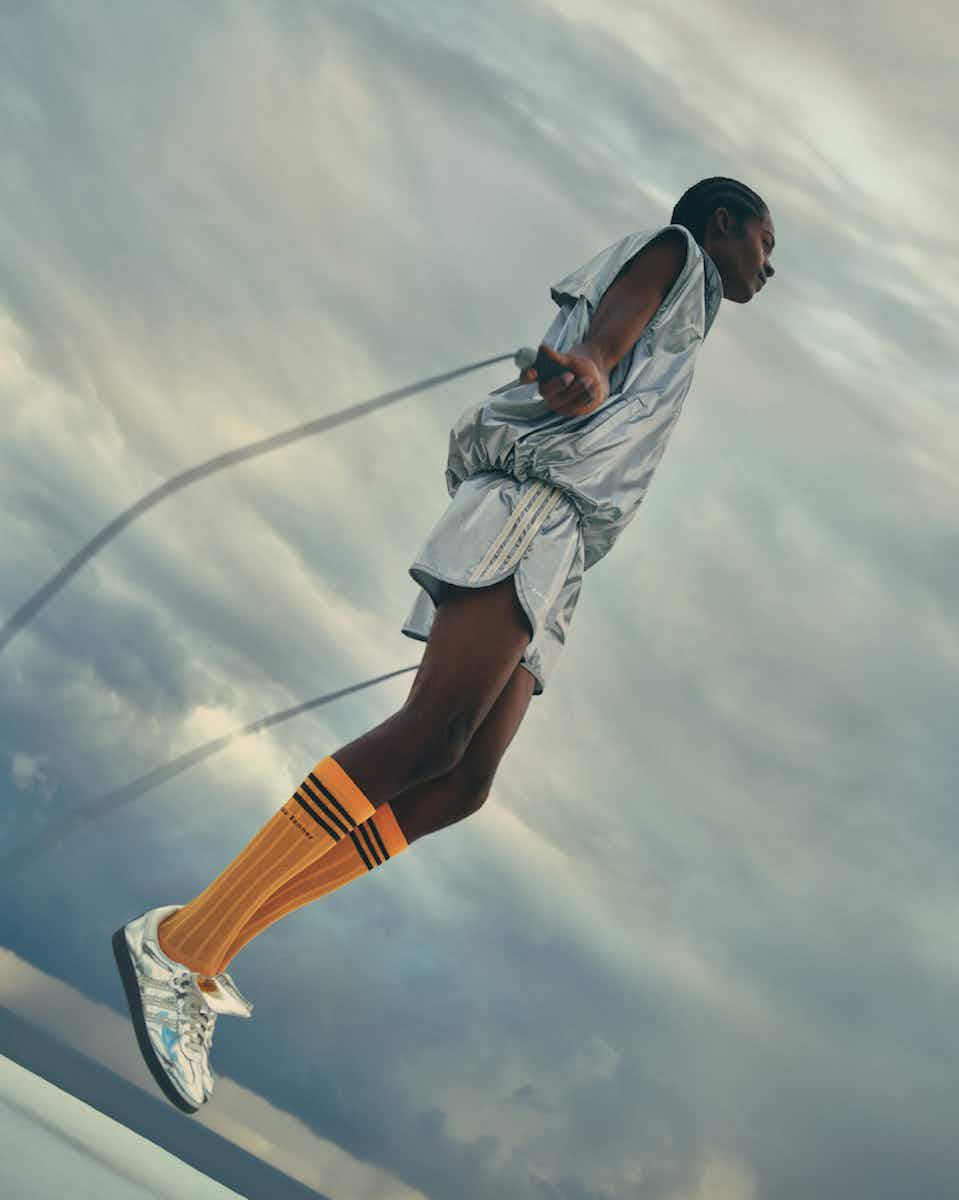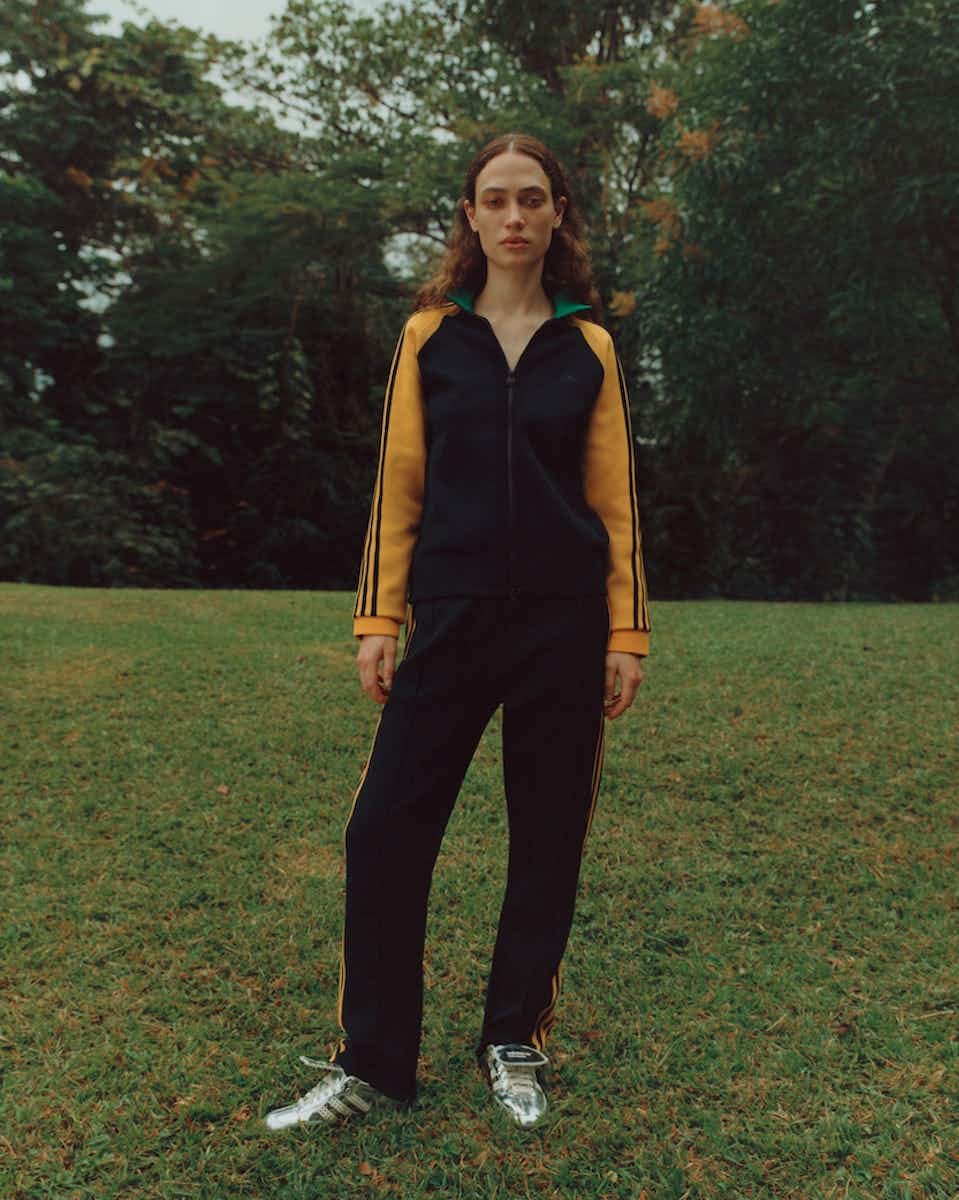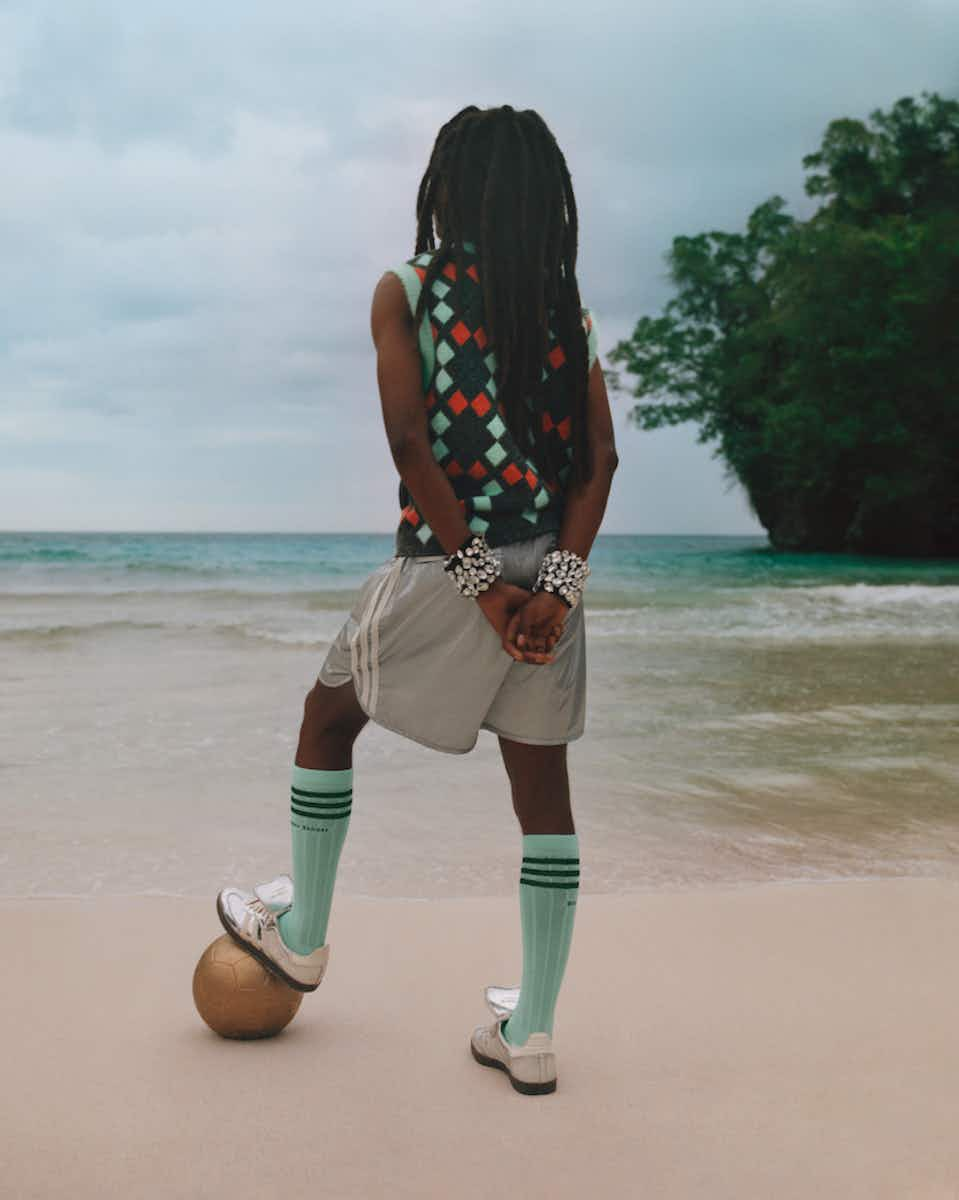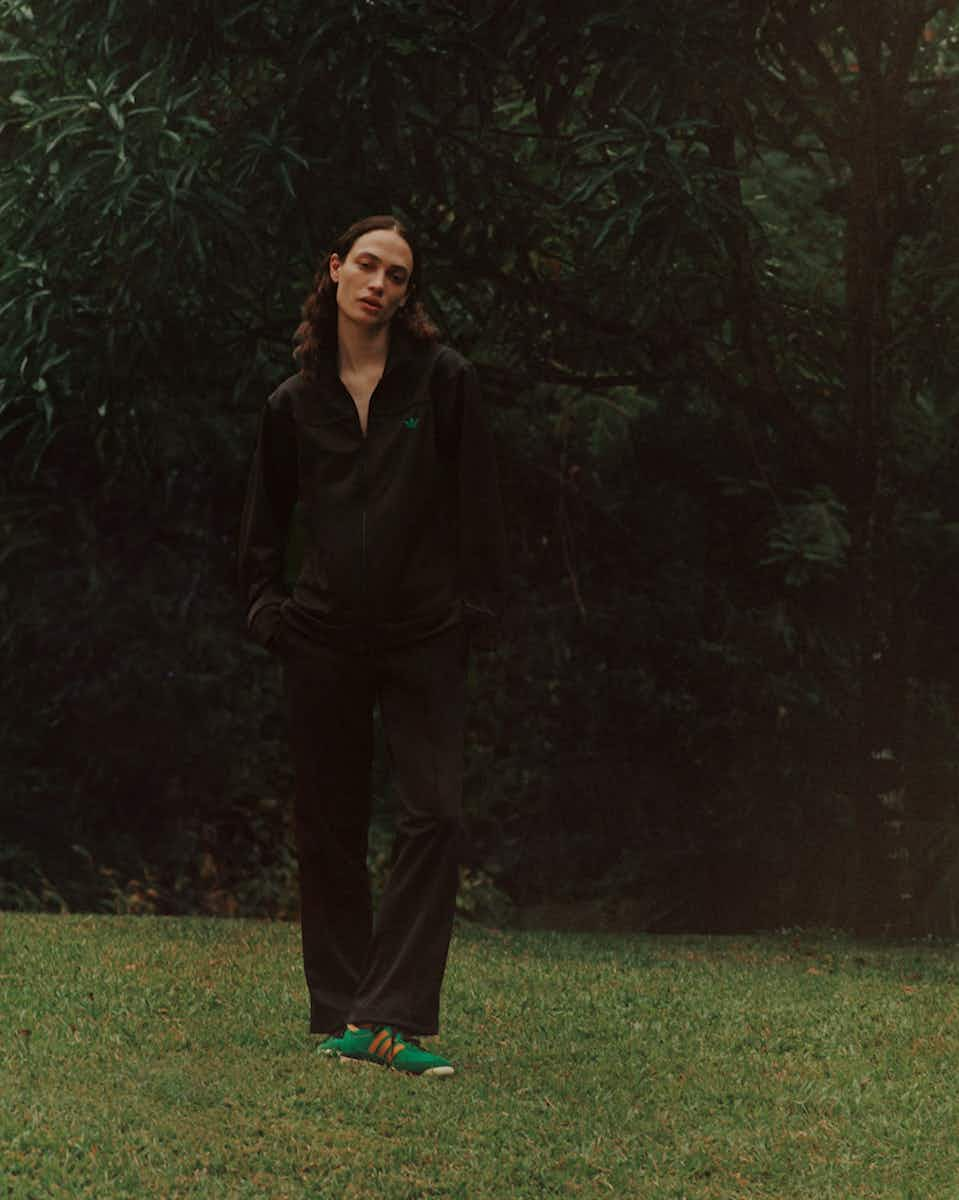 Desert-bound: Clarks Originals and Aries collaborate for the first time
Last week, Clarks got our pulses racing by announcing its first-ever guest creative director, who happens to be none other than Martine Rose. She'll be debuting the three-shoe collection at her SS24 show this Sunday. Now, the British footwear stalwart is back with another first: a collaboration with streetwear stalwarts and Gen‑Z go-to, Aries.

For the hook-up, the two brands set off to the far-out desert, bringing with them new and original takes on cult classics: the Wallabee and Desert Trek. Influenced by exploring the unknown in an otherworldly land (think: The Beach), the shoes come in two earthy colourways, Maple Combi and Brown Multi, made for a whole lotta walking. And as a more explicit nod to the heady days of nomadic travelling, talismanic charms are added to the mix – a poppy contrast to the premium suede, python-embossed print and faux-fur soles.
If all that wasn't enough, Aries are releasing a range of psychedelic tie-dye T‑shirts as part of the collab. This, my friends, is the start of some serious soul searching.
The Wallabee is available in Maple Combi and the Desert Trek in the Brown Multi colourway. Both are available at clarks​.co​.uk and ariesarise​.com.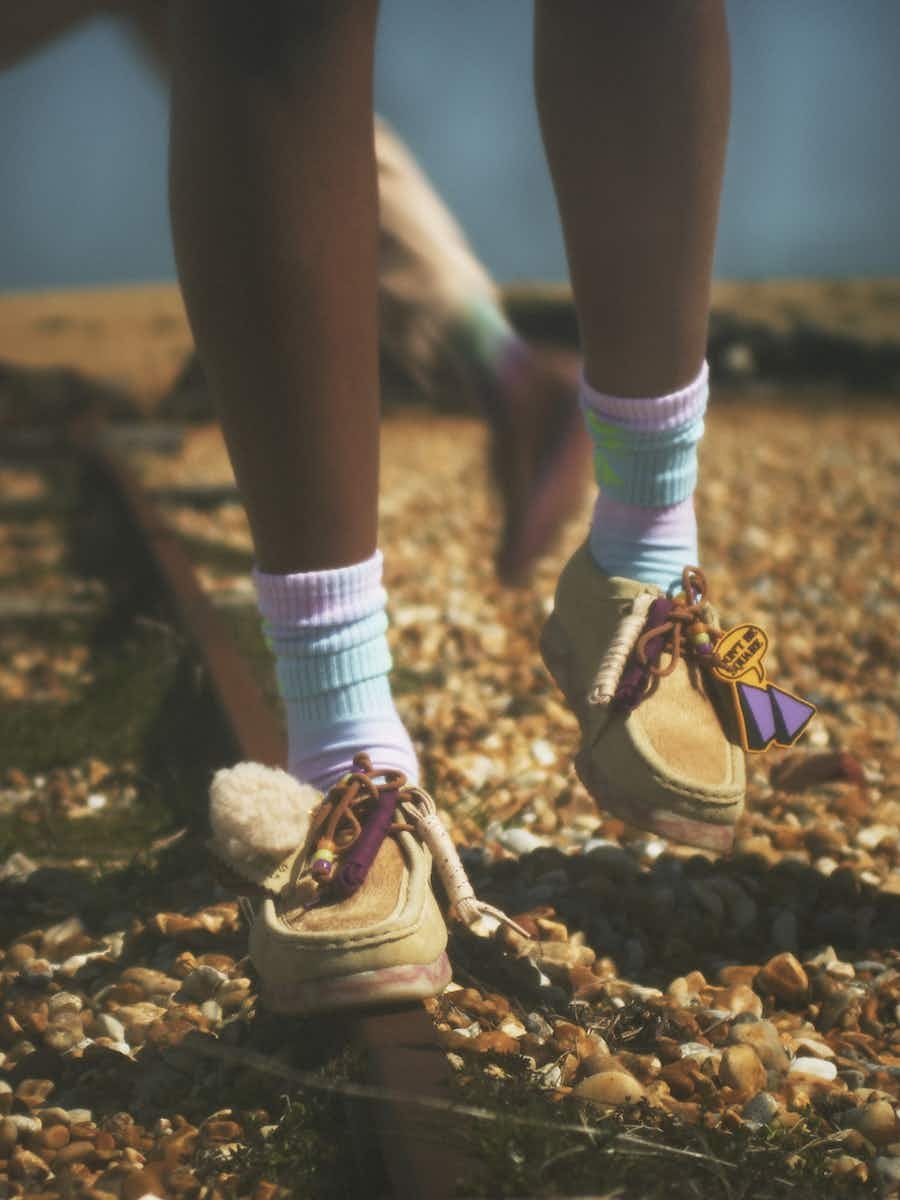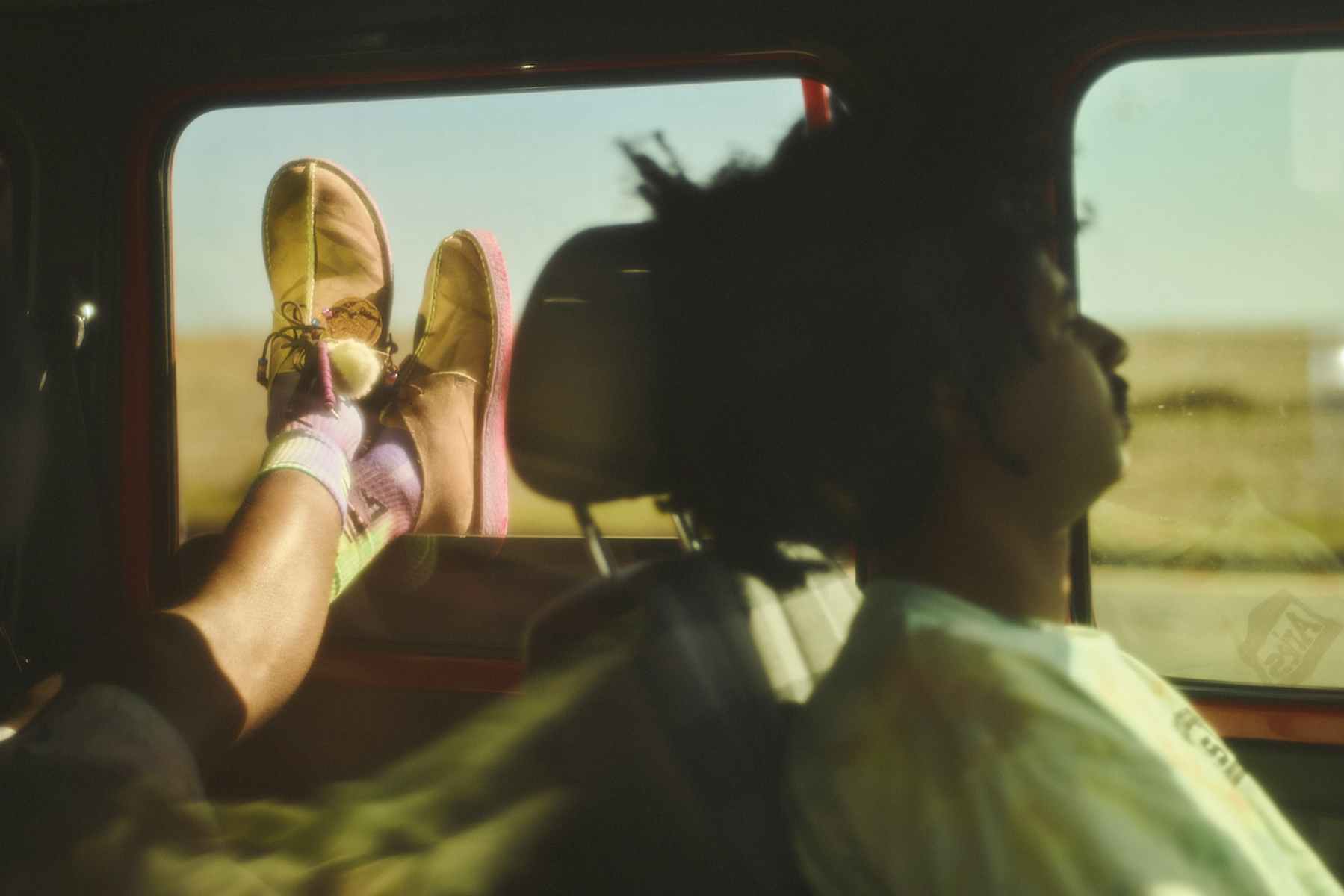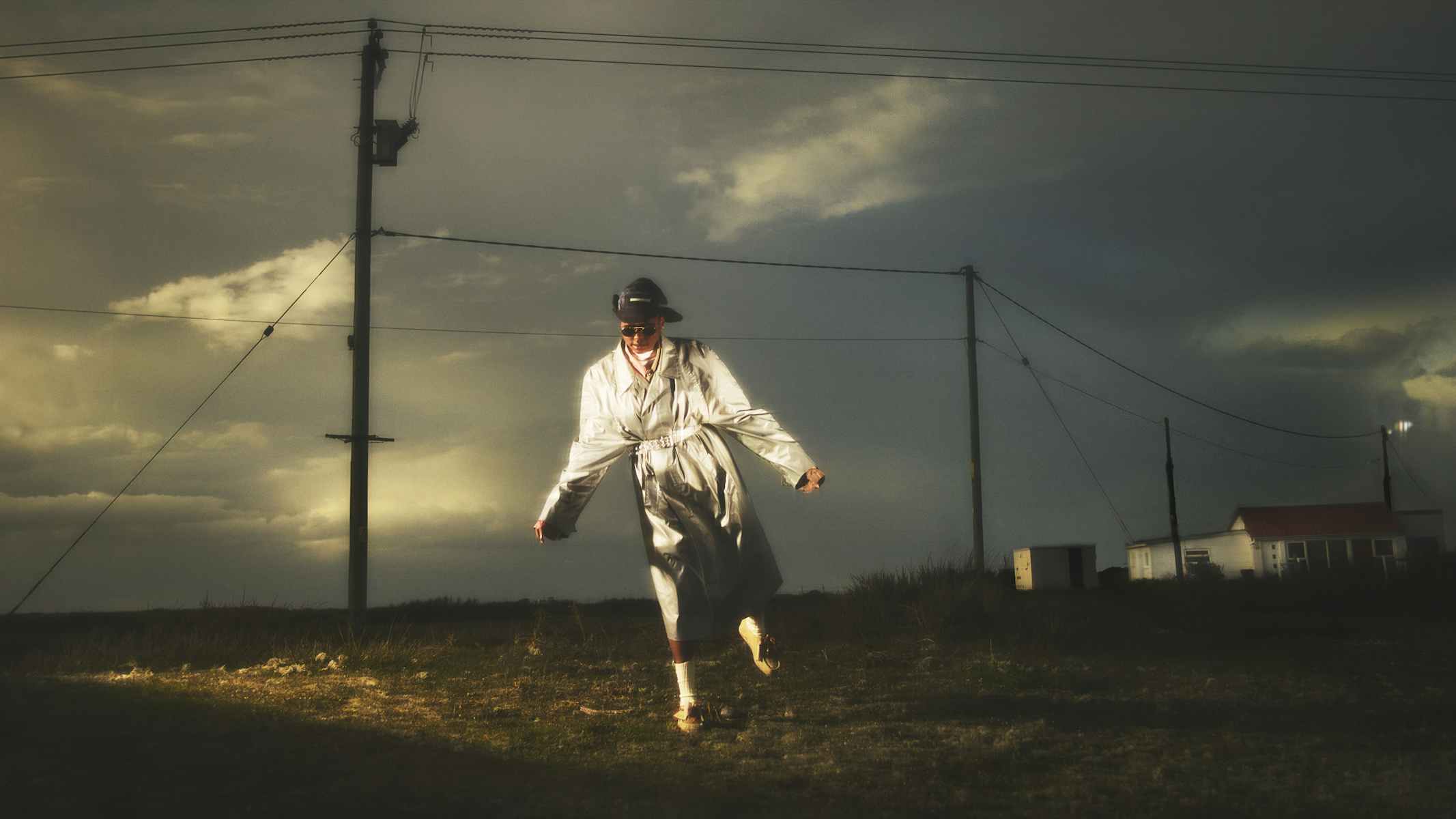 All is full of love at Moncler x FRGMT
Moncler Genius is never too far from a brilliant collab; this year alone they've linked up with Rick Owens, adidas Originals, Palm Angels, Pharrell Williams, Alicia Keys, Mercedes-Benz Salehe Bembury and Jay‑Z (and breathe), all part of its The Art of Genius co-curation platform. Back in February, to kick things off, the luxury Italian house hosted the mother of all parties, taking over Kensington Olympia and welcoming 10,000 guests into the mammoth space, with a maze of DJ sets, a foam party, peep show and even a sleeping pod thrown into the mix.
As promised, Moncler has revealed its latest offering, with FRGMT by Hiroshi Fujiwara – the Japanese streetwear designer, actor and musician, who THE FACE collaborated with in 2019 on a series of T‑shirts and hoodies featuring some of our greatest covers from the ​'80s and ​'90s. For Fujiwara's collaboration with Moncler Genius, the 59-year-old looked to the subtle art of romance, even bringing along LOVOT – an adorable robot programmed to provide unconditional love to its owner – for the campaign, where it stars alongside Kpop superstar Hwang Minhyun.
So, you wanna know about the clothes? Well, it's all killer, rooted in Fujiwara's long-standing love for hip-hop and street style (he was one of the seminal figures to bring over the styles from the US to Japan), starting with a take on the much-loved varsity jacket he owned in the ​'80s. The wild yellow lily, a nod to Moncler's mountain heritage, pops up on the chest of the jacket and, better still, as a hyper-vivid all-over print on an oversized puffer. And, lastly, a super smart houndstooth puffer that follows Moncler's classic close-fit style. Forget a FRGMT, we want the whole pie.

Moncler x FRGMT is available now at mon​cler​.com.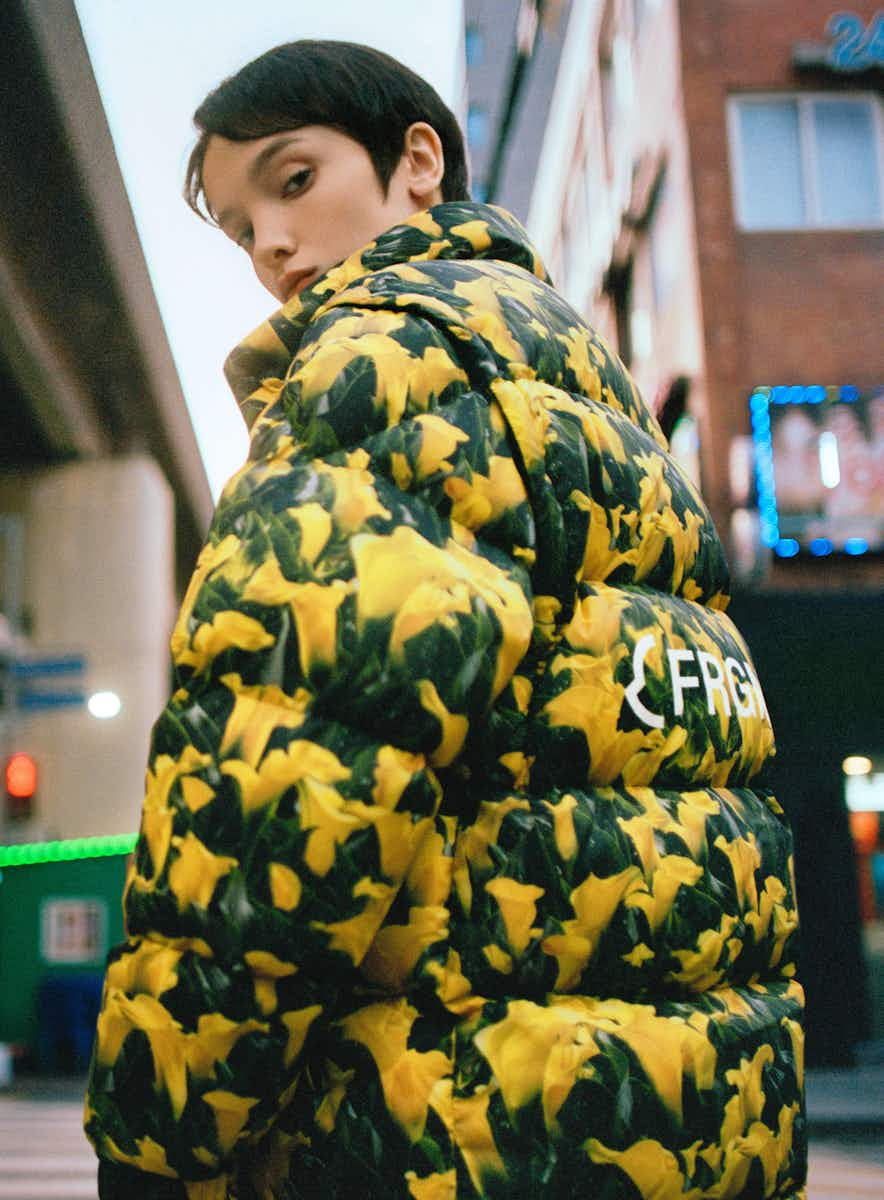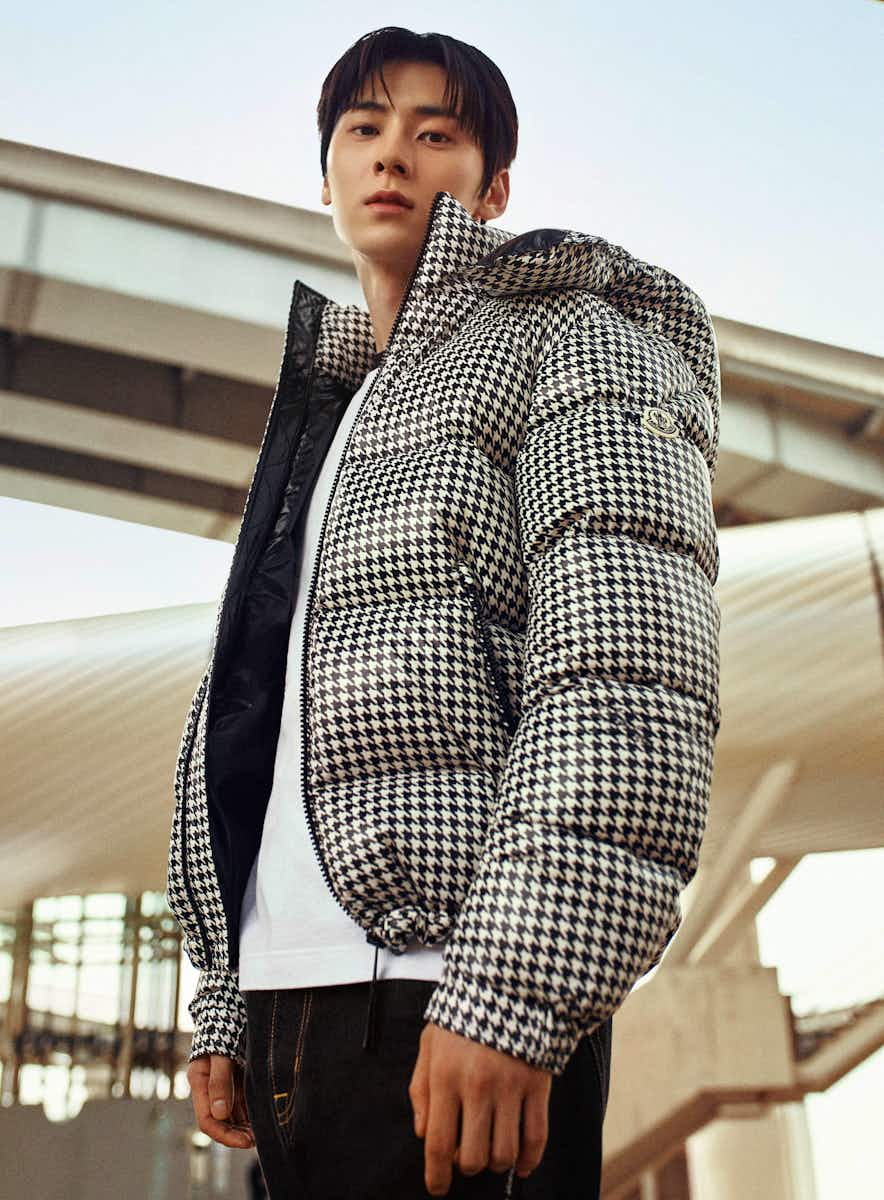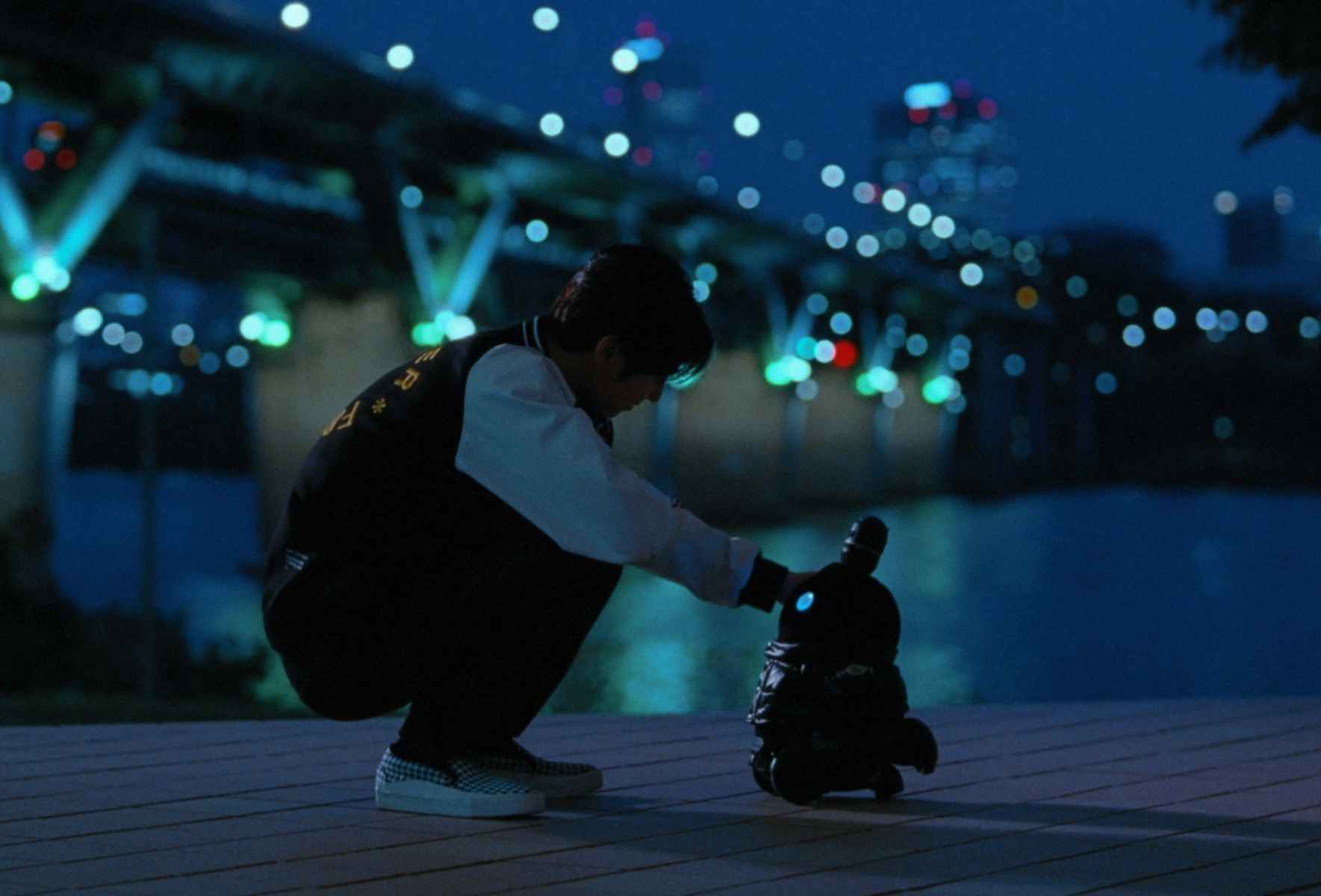 Levi's® has a laugh with Amelia Dimoldenberg
As part of Levi's® continuing celebrations of the 501 – hey, it is its 150th birthday – the heritage denim brand has announced its newest brand ambassador: none other than Chicken Shop Date's Amelia Dimoldenberg. With her infectious knack for making people laugh out loud, and her pearls of (sometimes questionable, always funny) romantic wisdom, is it any wonder Levi's® would recruit the Brit? We'd want her at our party any day of the week. To accompany the news, Levi's® released a super-slick campaign, in which Dimoldenberg wears the brand's summer collection, emphasising the classic versatility of the 501. Wear it with a white tee, a knit, even a Canadian Tuxedo, if that's your thing. ​"I'm so happy to be partnering with such an iconic brand as Levi's®," Dimoldenberg says. ​"As a genuine wearer and fan of the 501®, it's a dream for me to collaborate with them in celebration of the 150th Anniversary of this jean."

The Levi's® summer collection is available at levis​.com.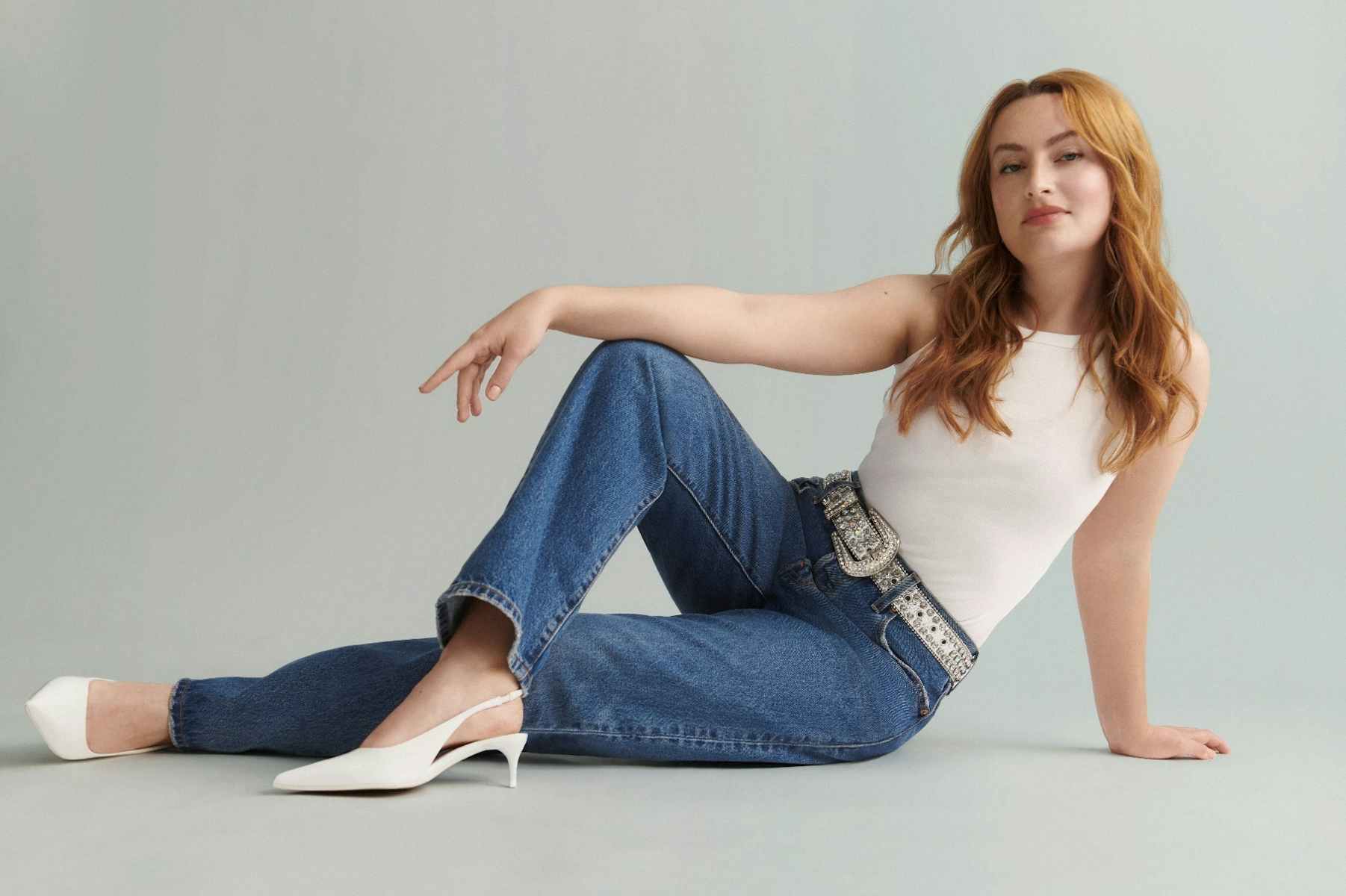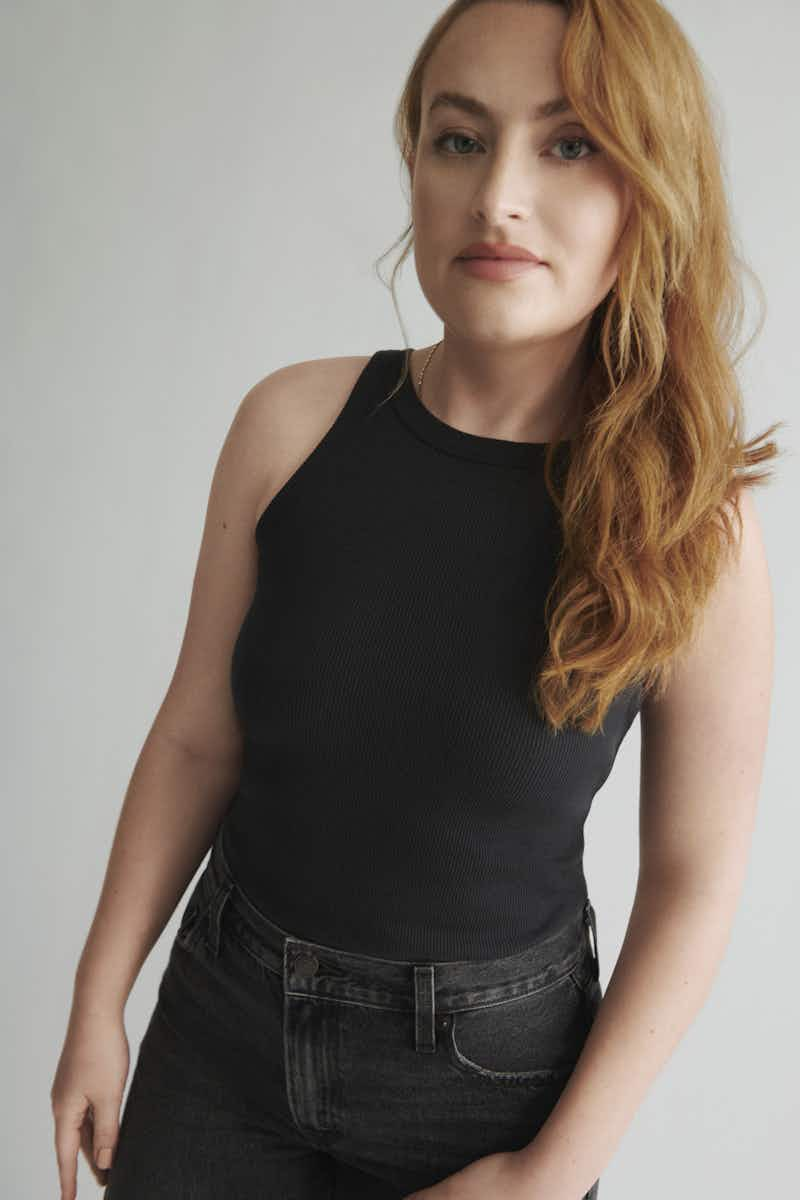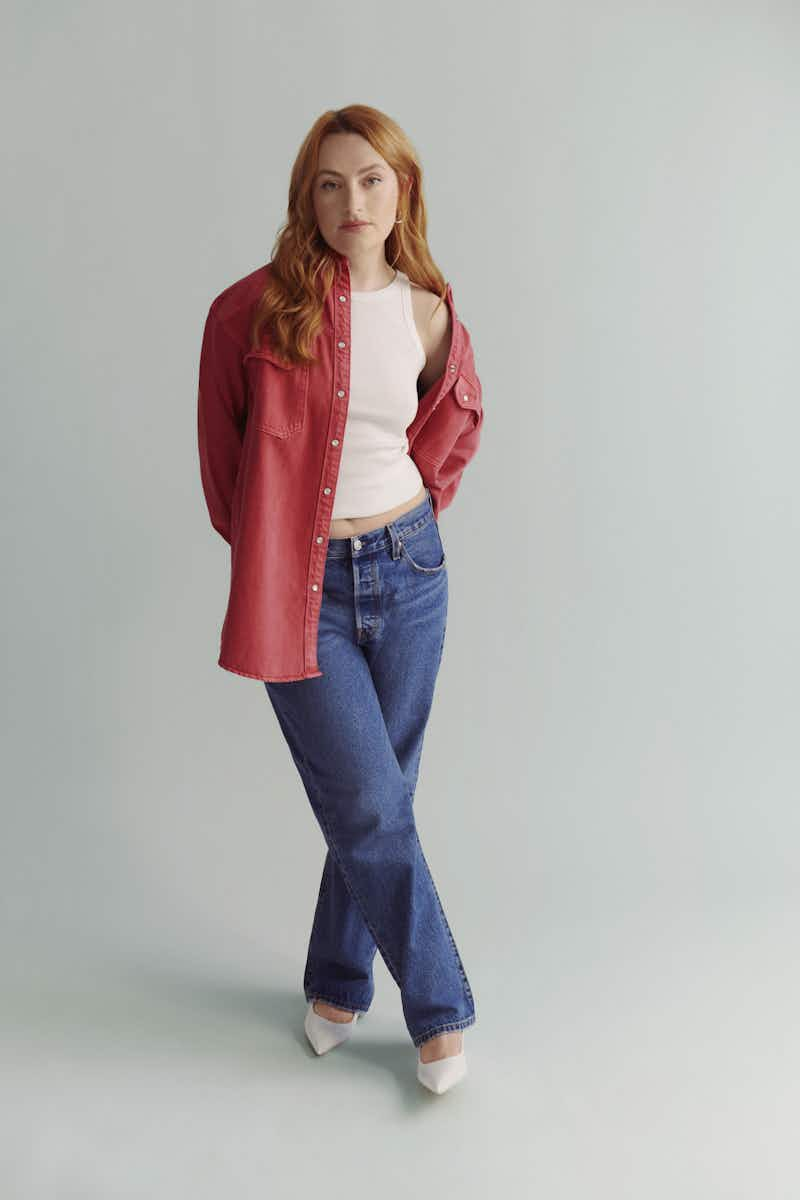 In the Club with Diesel, The Community and Tom of Finland Foundation
In-keeping with all things Pride and beautiful, The Community – a non-profit art institution – and Tom of Finland Foundation are continuing their moving exhibition, AllTogether Clubhouse, a riotous celebration of queer history from nightlife to erotic art and activism. From 21st June, the Clubhouse will take over an event space in New York's West Village, which has strong ties to LGBTQ+ culture and activism. This year's exhibition will focus on seminal gay artist Tom of Finland's extensive archive, plus the works of queer artists past and present, including transgressive gay photographer Stanley Stellar. The Clubhouse will also host a load of events throughout its four-day run, including talks, film screenings, performances and concerts, saluting the generations of local NYC figures who have shaped the queer scene over the past decades.

Alongside, Diesel has produced a 17-piece capsule collection – and a seriously sexy, oiled-up campaign – all in the name of freedom, sexuality and individuality in the LGBTQ+ community. See: Tom of Finland-printed jockstraps and tees, metallic silver shirts, thigh-high boots, bralets and boxers. Pride never looked so good.
AllTogether Clubhouse kicks off on 21 – 25th June, at 9 West 8th Street. Visit all​to​geth​er​.artsvp​.com for more information on the event programme. The capsule will be available worldwide from 1st June on diesel​.com and in Diesel shops.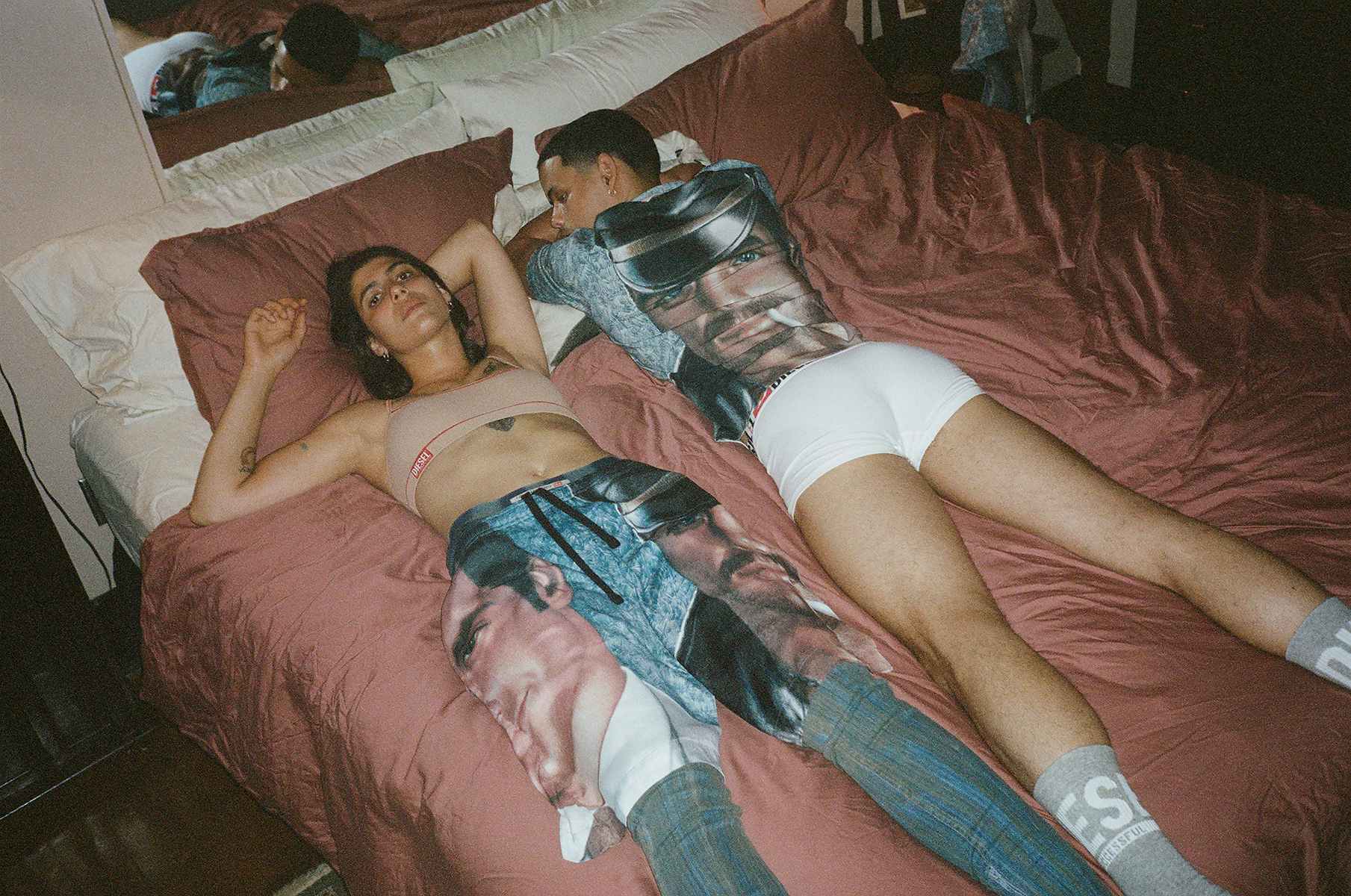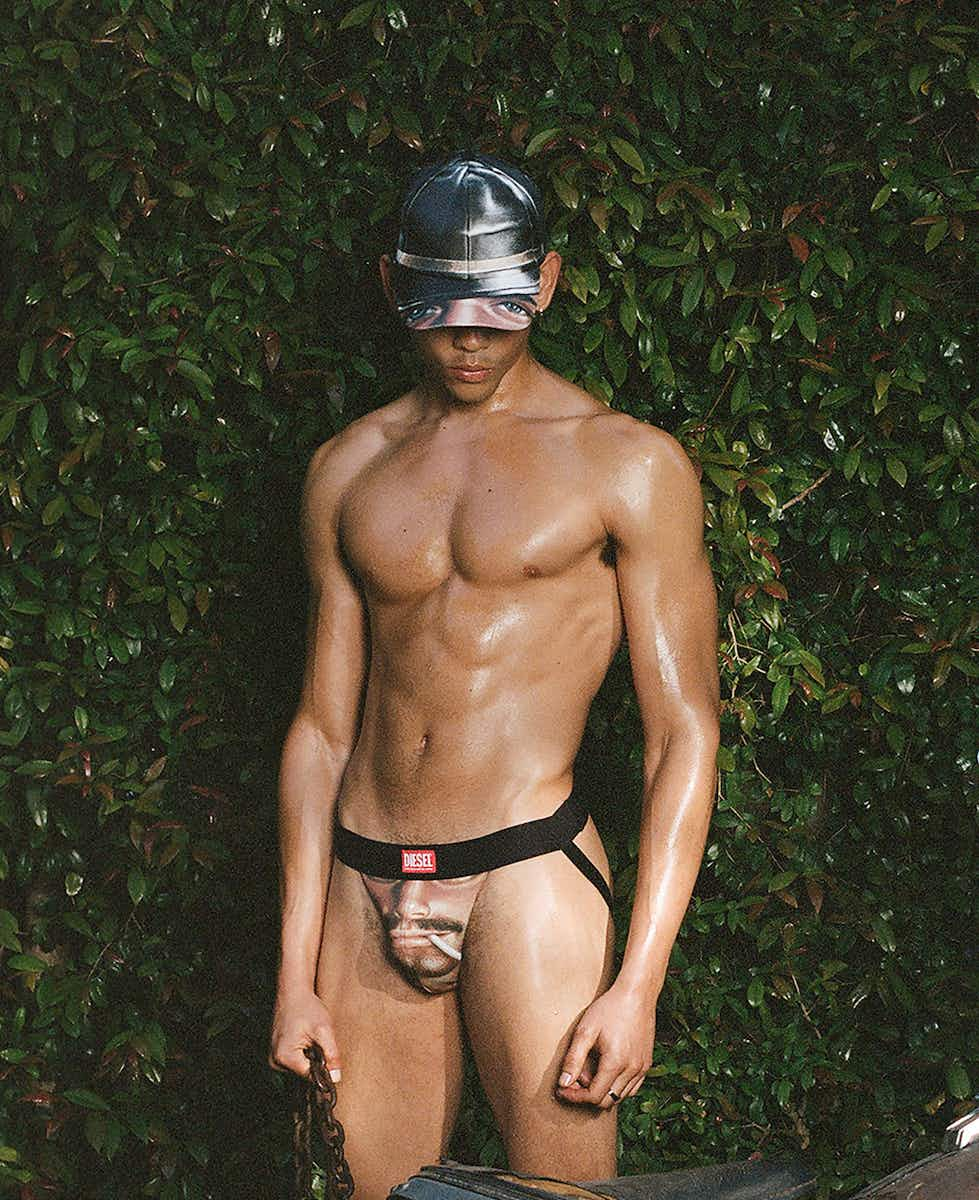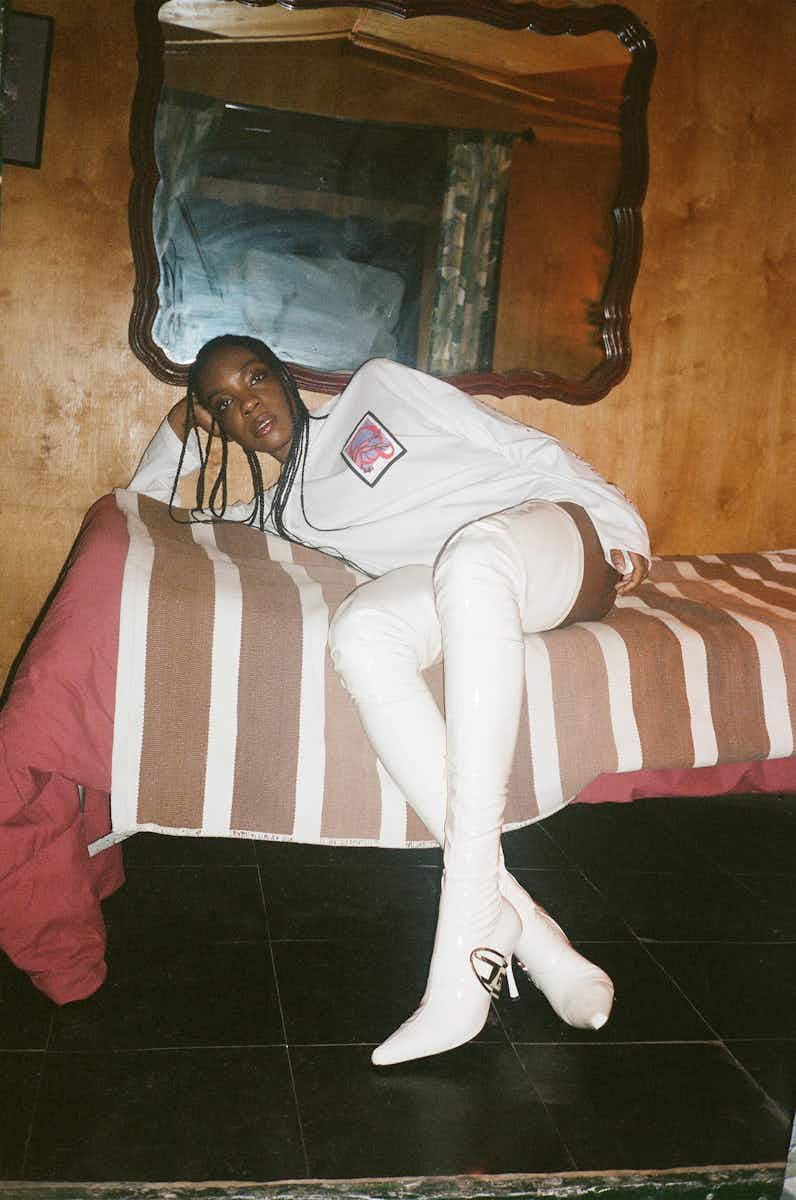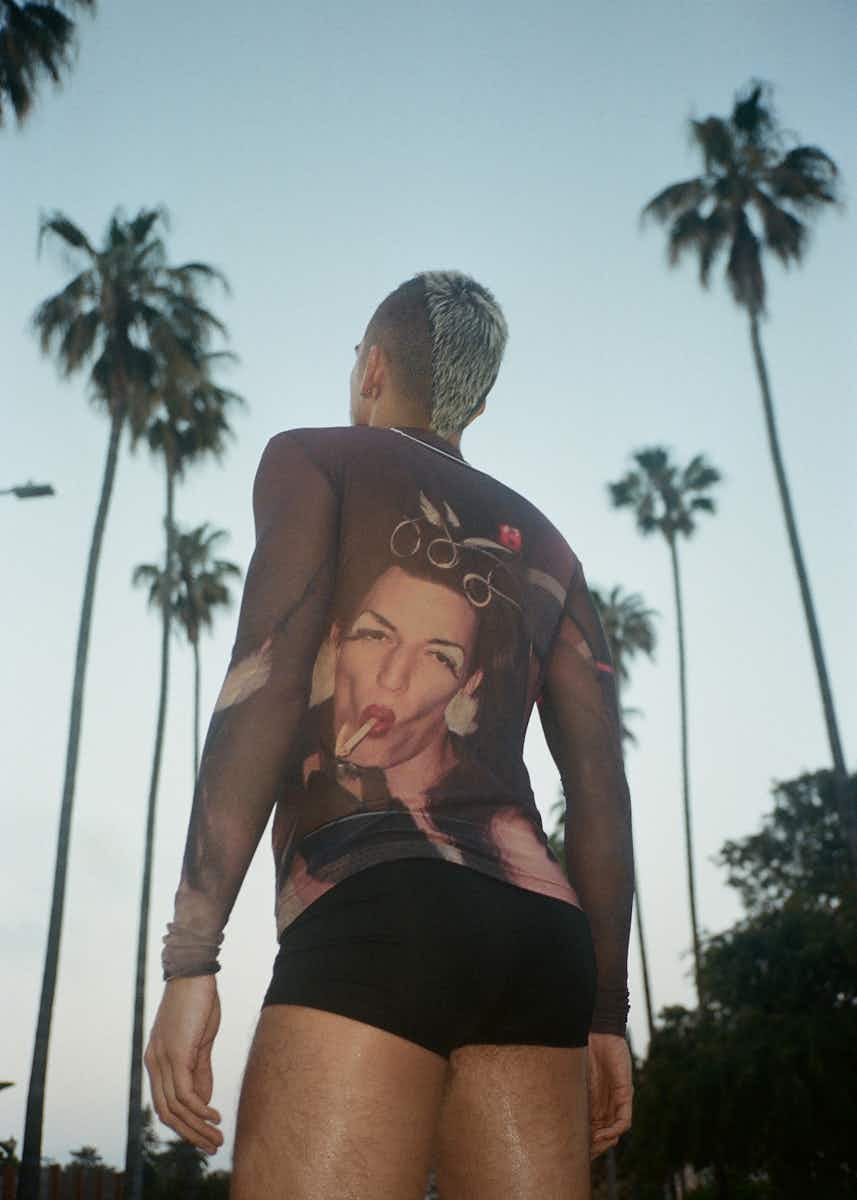 Moschino takes it back to the '80s
This week, Moschino announced a bumper 40th anniversary show in honour of the Italian house's founder Franco Moschino, where four mega stylists, Carlyne Cerf de Dudzeele, Katie Grand, Gabriella Karefa-Johnson and Lucia Liu, have been asked to produce 10 new looks inspired by its rich archive. But if you can't wait until 21st September, take a bite out of the M05CH1N0 JEANS collection: a new line of women's ready-to-wear and accessories inspired by sexy denim culture and as a reinterpretation of Franco's Moschino Jeans line, first introduced in 1986. Here, denim gets the full Moschino service: tongue-in-cheek irony, patchworks, stone washes, fraying and non-traditional textiles – all the good stuff that has made Moschino one of the world's best-loved, feel-good luxury houses.
The M05CH1N0 JEANS Collection is available now at moschi​no​.com.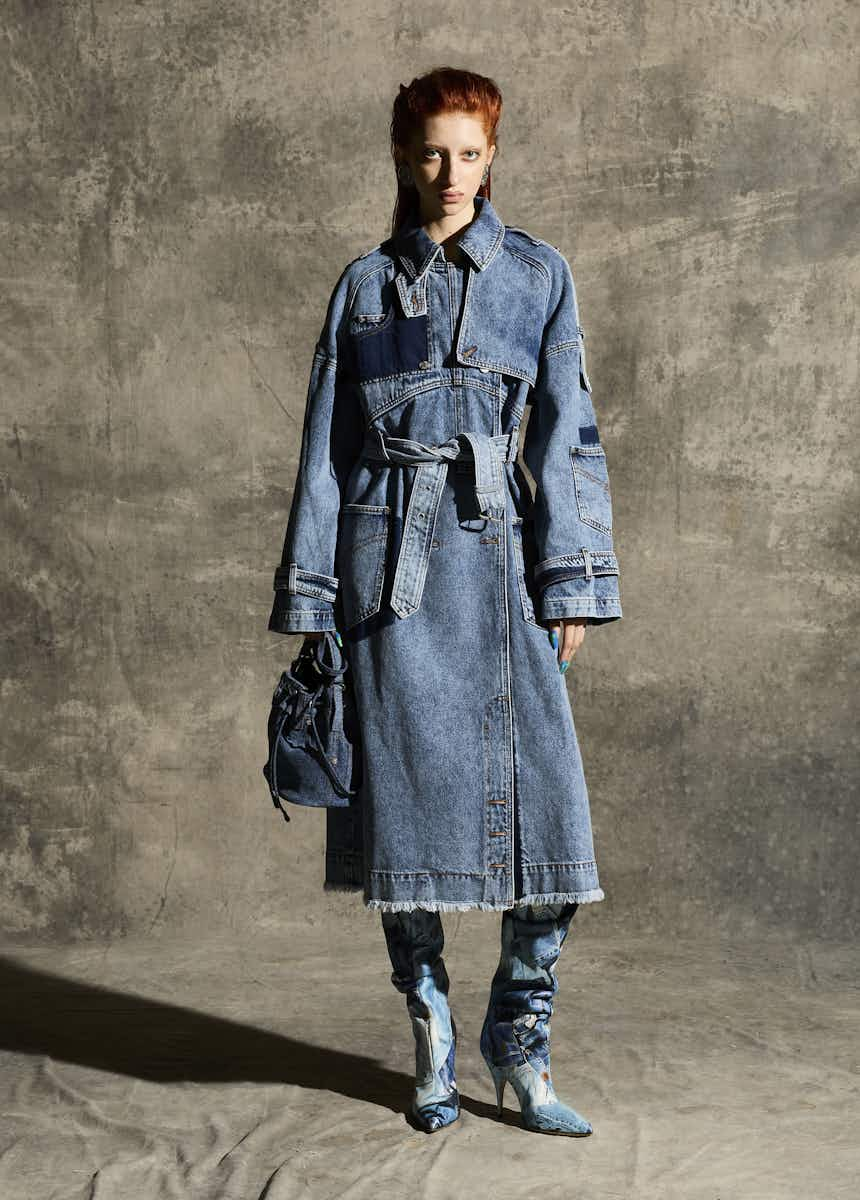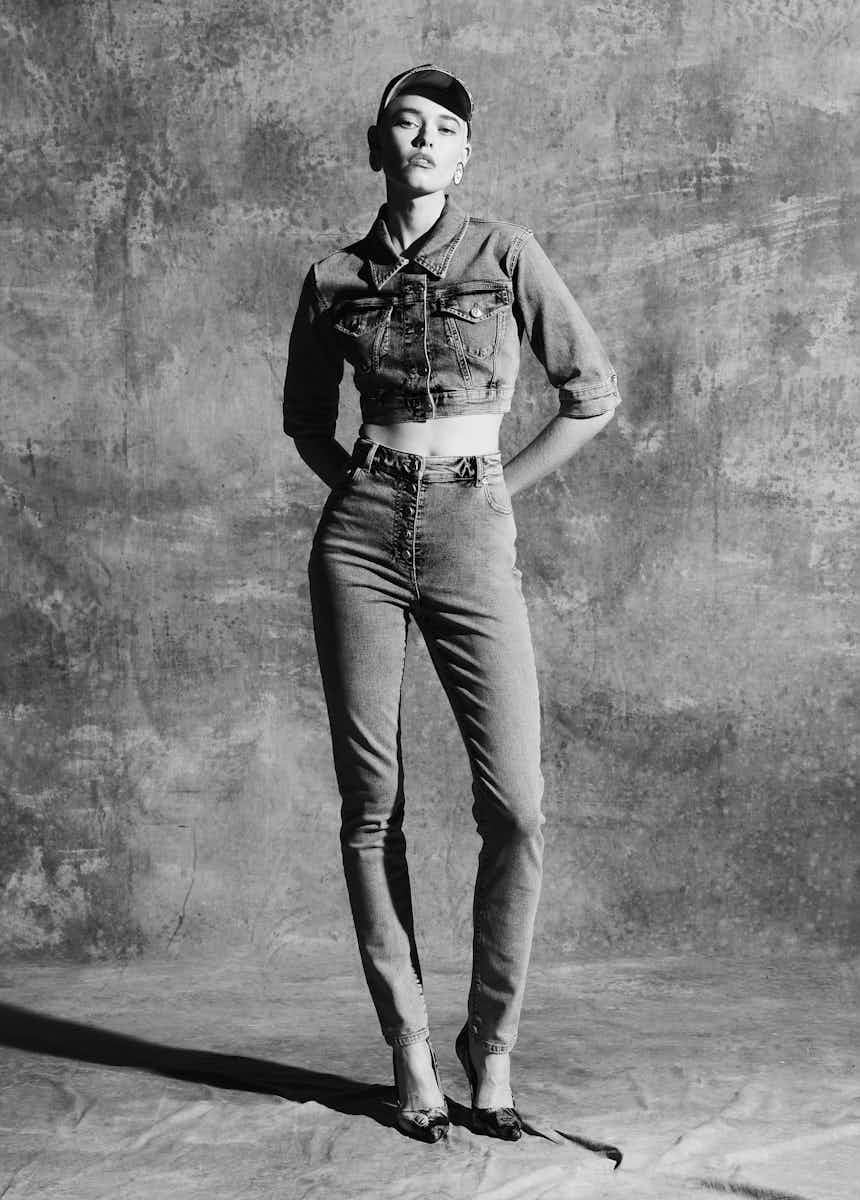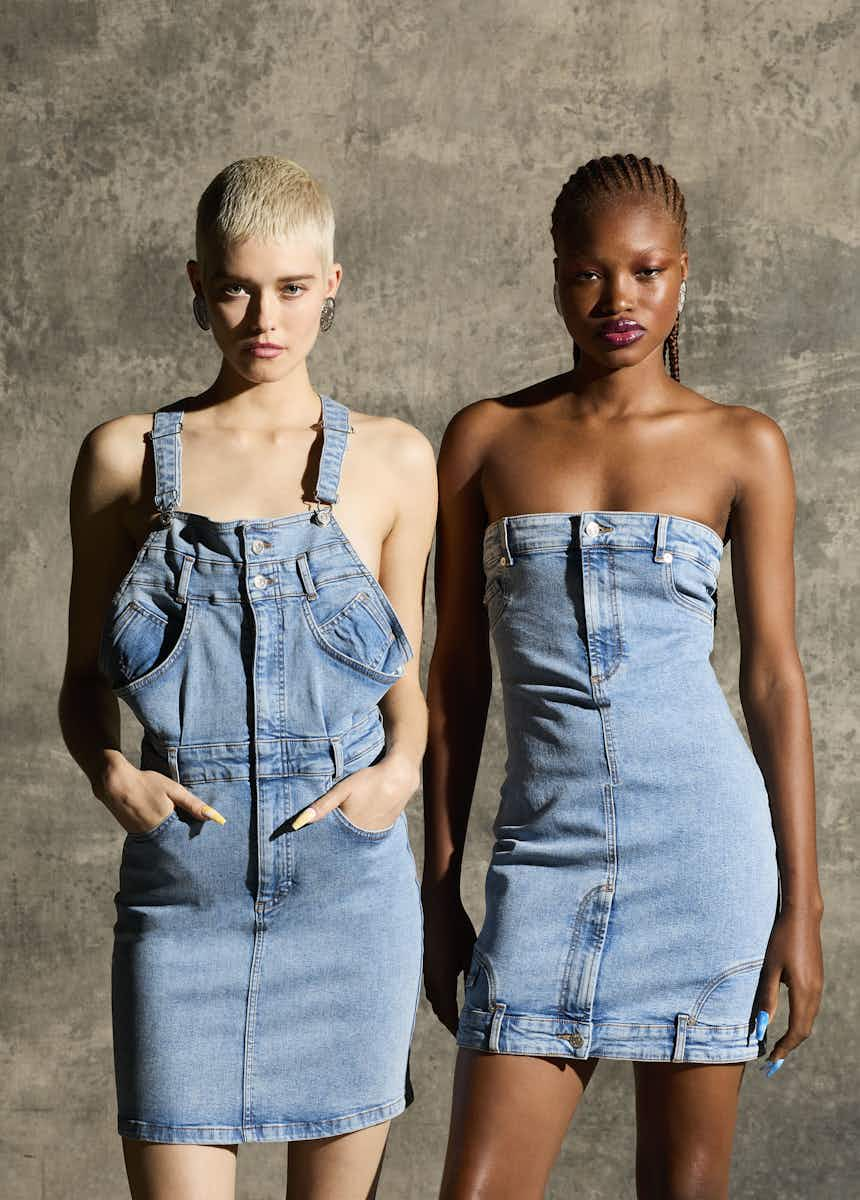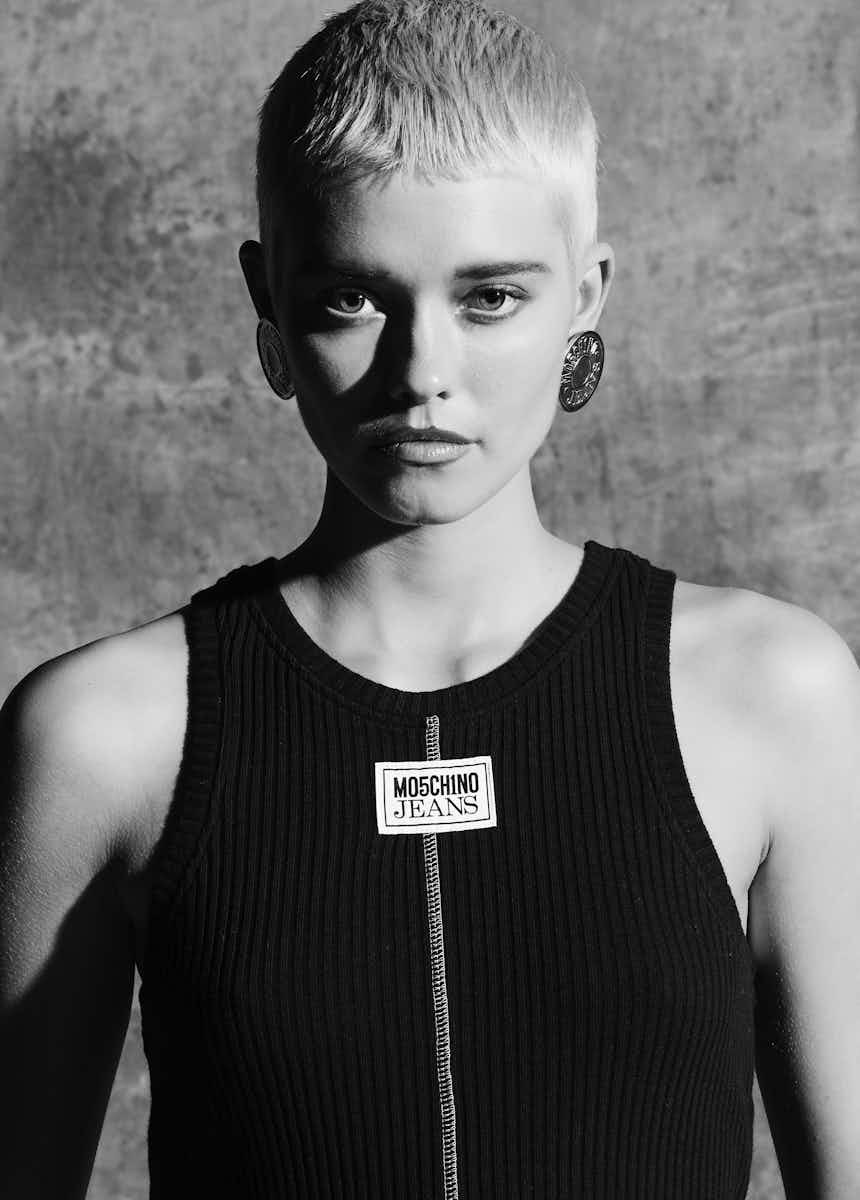 Shield your eyes, it's the Palace Oakley collab
Palace and Oakley have joined forces for a stellar limited edition collection, designed for the modern thrill-seeker. Taking cues from the sports brand's early-'00s archive, Palace makes its irreverent mark on workwear pieces such as a jacket and five-pocket trouser with a sandy camo print, as well as a black shell reflective jacket and matching shorts. Plus, a host of hoodies and T‑shirts featuring the classic Oakley skull print. And what would an Oakley collab be without sunglasses? They've been mainstays on the rave scene for a while now, and the new iteration of Oakley's Re:Subzero style in silver or tan with 24k gold lenses will no doubt be the sunnies of summer.
The Palace Oakley eyewear and apparel collection is available now on palaceskate​boards​.com and selected Palace retailers.

Polaroid makes a case for Real Life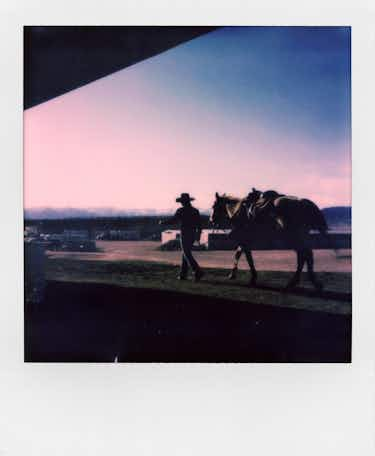 Stop dreaming, Polaroid's making a case for Real Life. We're the first to admit the world's not in the best shape right now, but when the film company gathered 15 global photographers and asked them to take a snapshot of their worlds, well, the results were pretty life-affirming. With shots of sunsets, blue skies, a cute kid and some frolicking around in the sunshine, Polaroid's latest global campaign is just what the doctor ordered.
See more of Real Life at polaroid​.com.
They say the best things come in small packages, and Etro is certainly making a strong case with the launch of its mini Vela bag. Slick, slouchy and minimal, the Vela comes in a playful range of pop colours including lime green, sky blue, powder pink and tangerine orange, for which the Italian brand was inspired by kidcore culture (see: the campaign).
The Mini Vela Bag is available on etro​.com, in Etro stores and in selected retailers worldwide.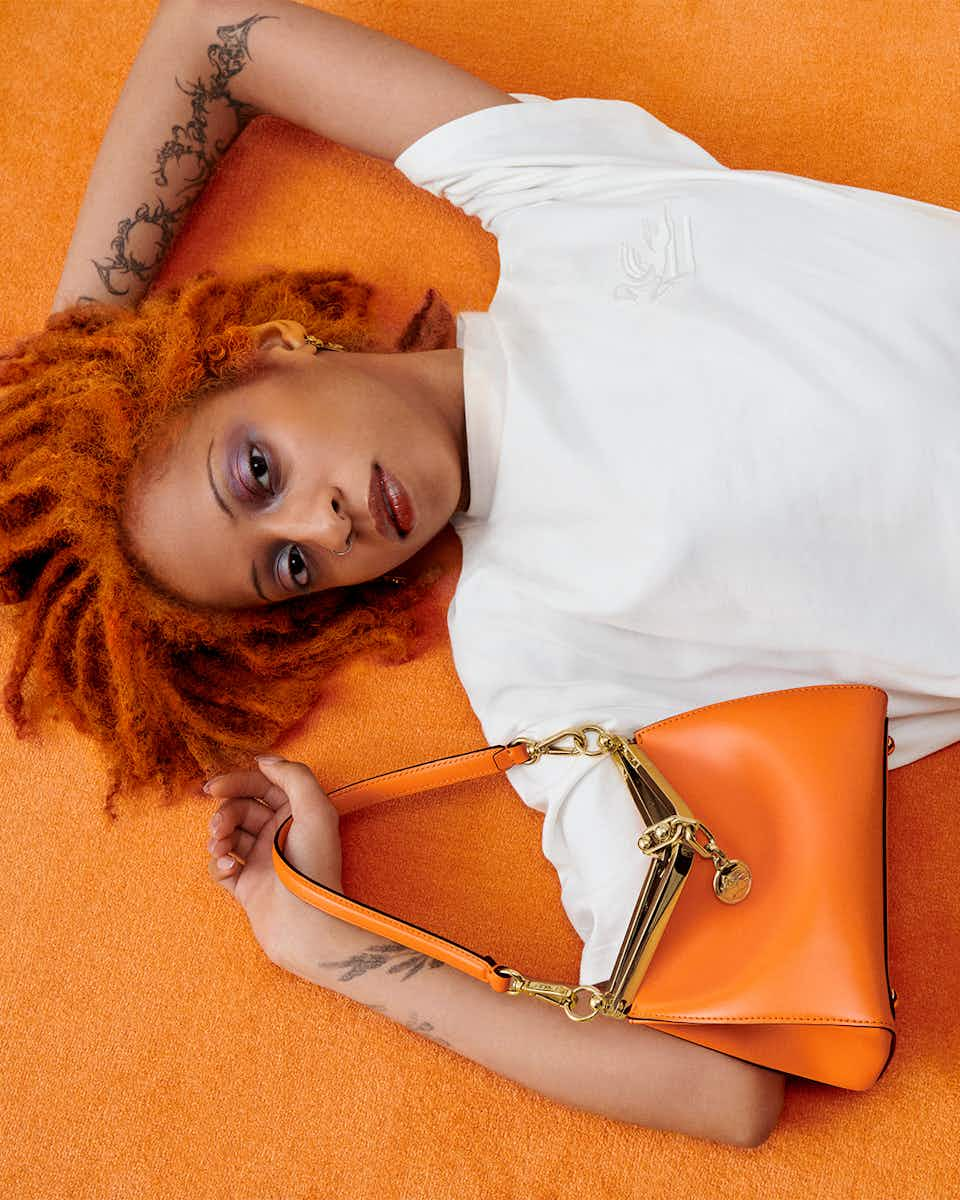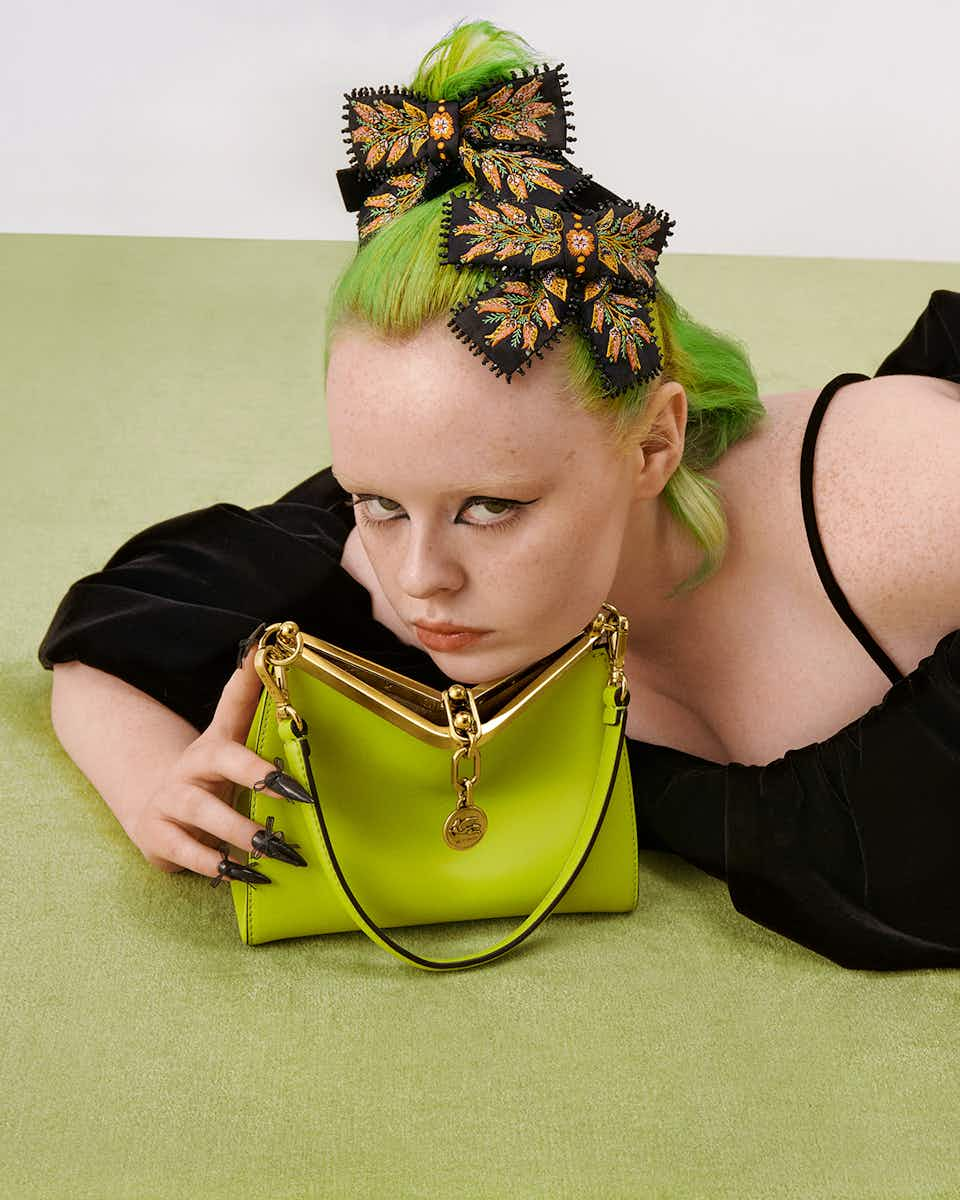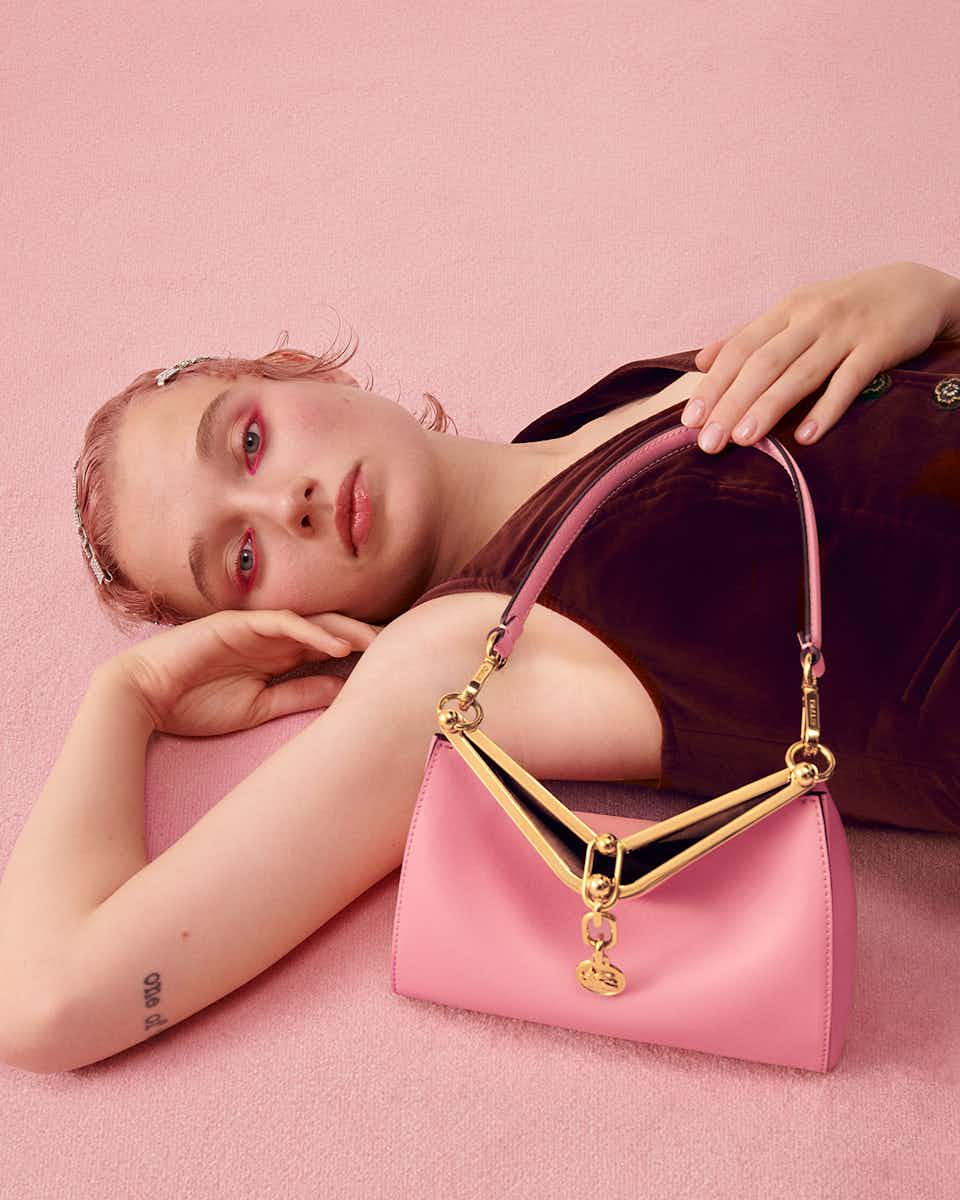 More like this