Glob­al cul­ture cal­en­dar: September
Exhi­bi­tions aplen­ty this month, with Mark Leck­ey, Damien Hirst and Tim Walk­er set­ting up camp at V&A, Tate Britain and White Cube.

Music events come in the shape of Tyler, The Creator's high­ly antic­i­pat­ed Brix­ton Acad­e­my show, while film and music are burst­ing at the seams with Hus­tlers (look out for a Car­di B cameo), Yeezy's Jesus is King and Char­li XCX's Char­li LP all set for release this month.
Our advice to you? Brush off your week­end hang­over and get your foot out the door.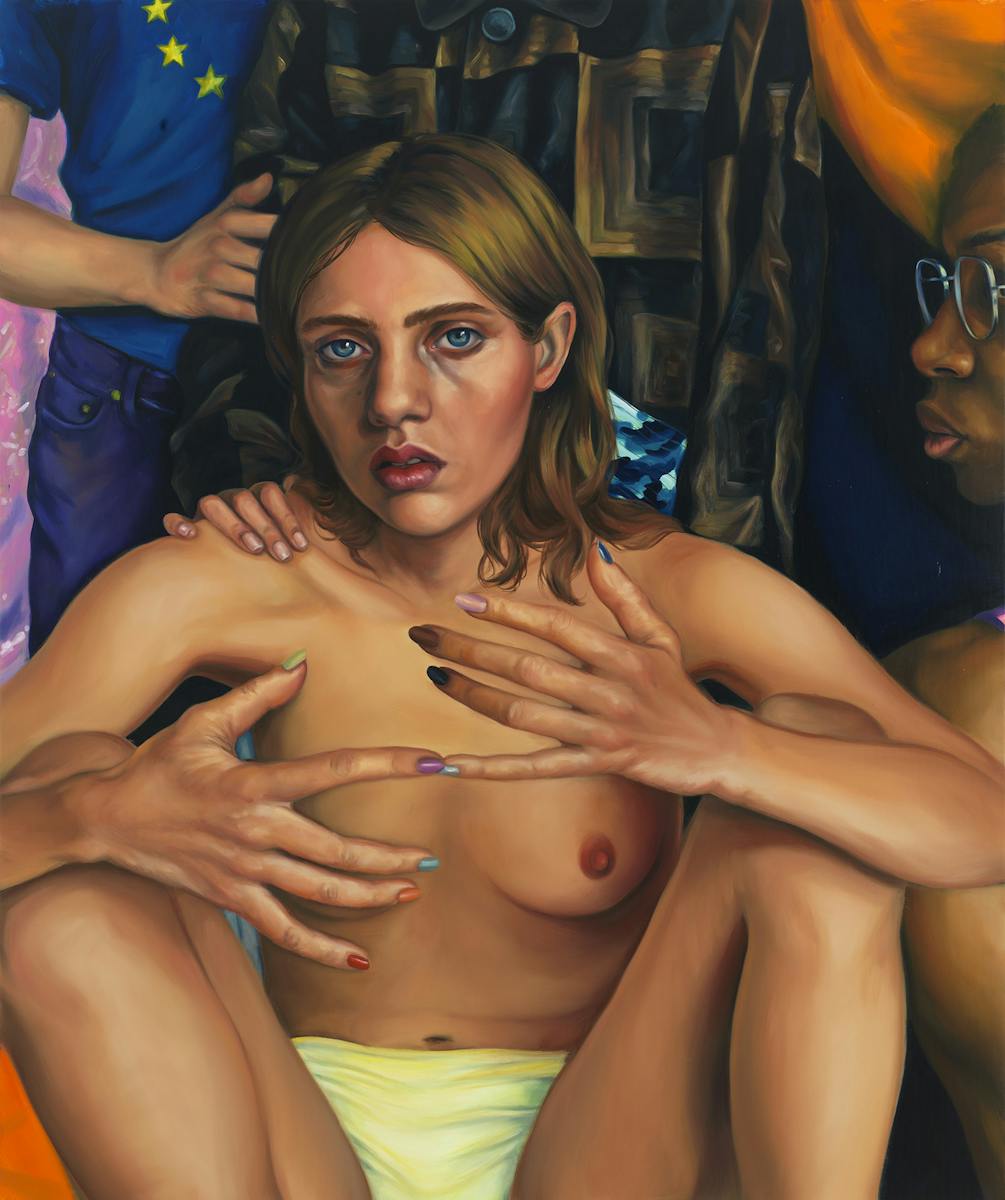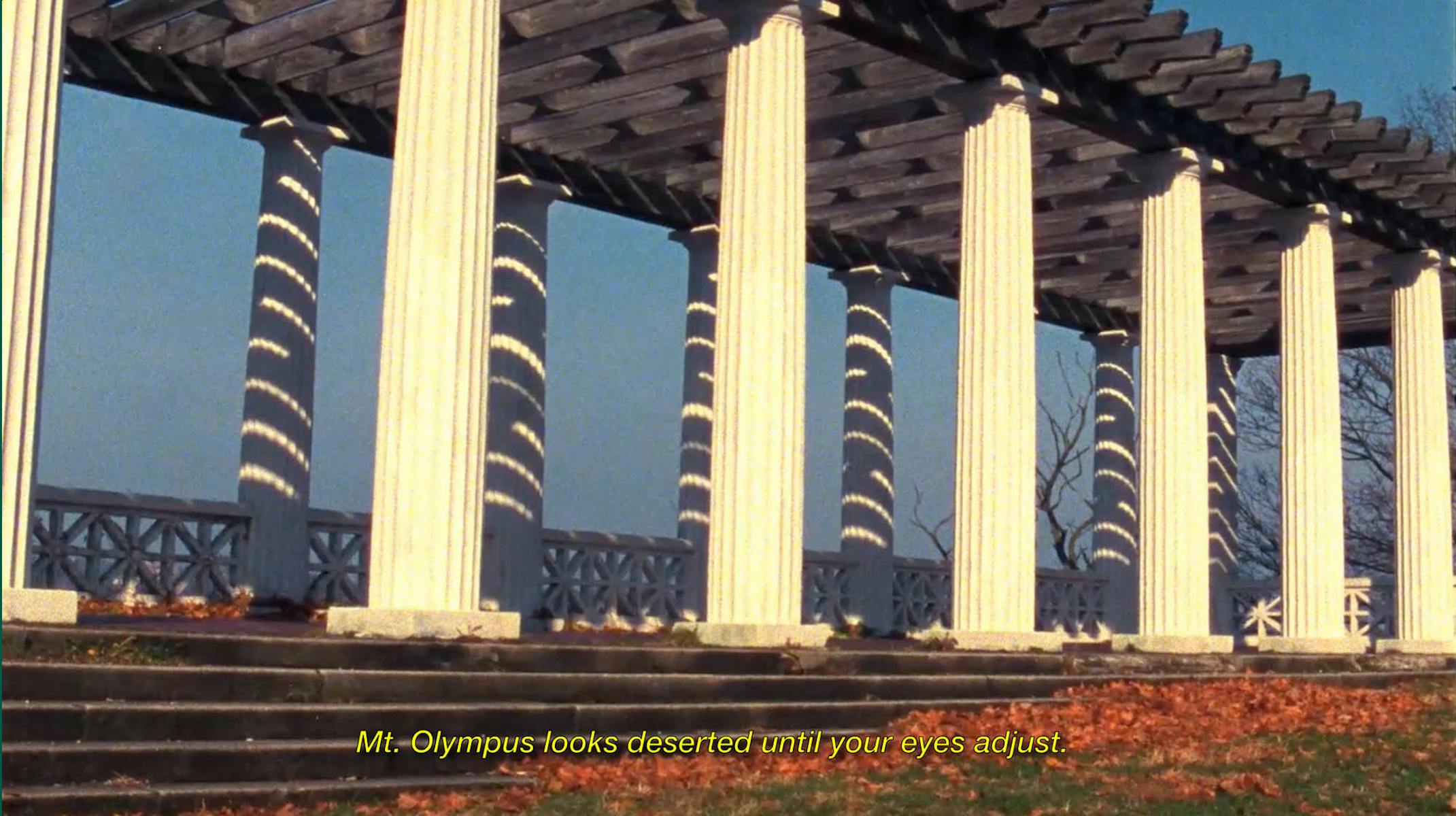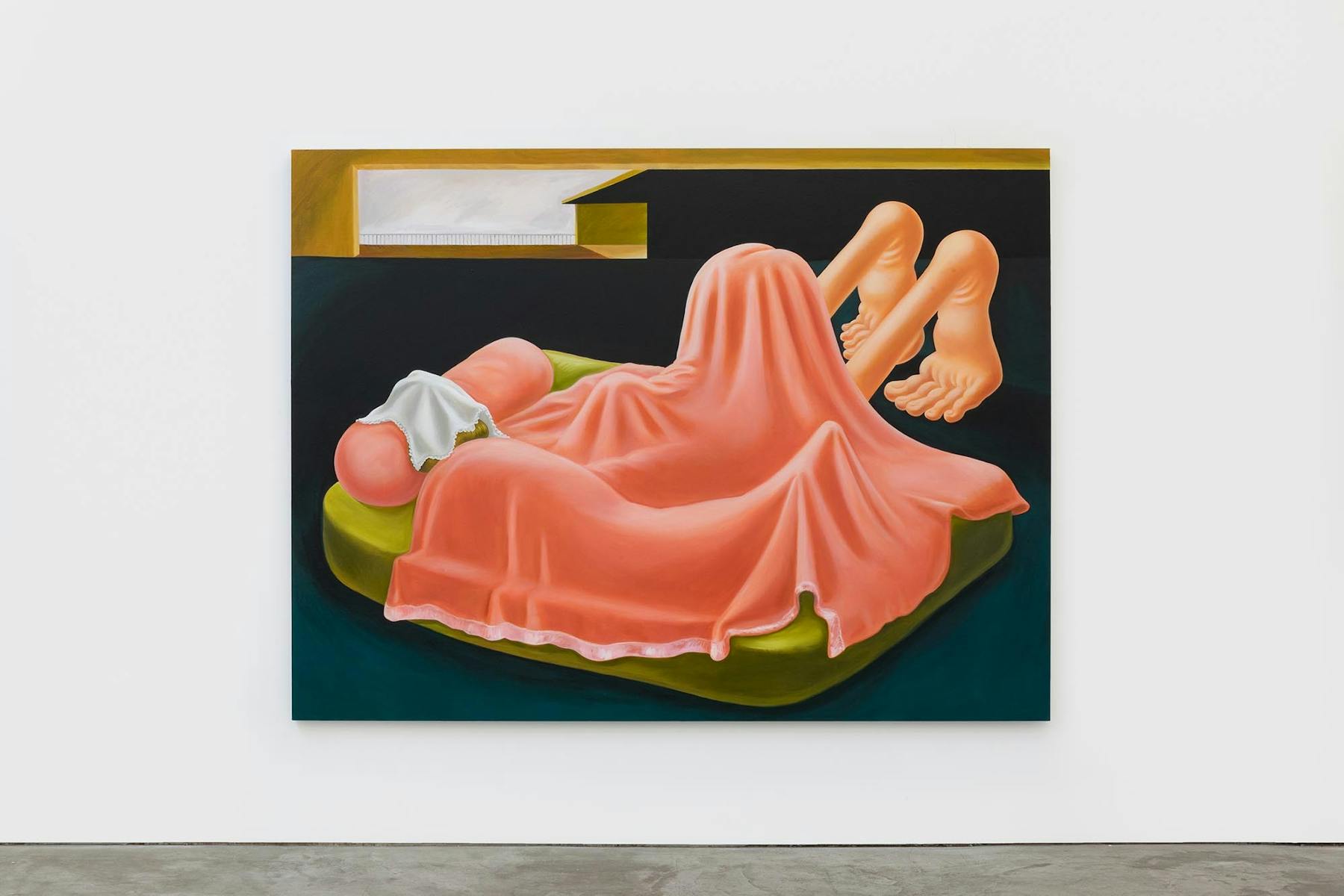 Fea­tur­ing works by emerg­ing artists Chloe Wise, Lucien Smith with Glenn O'Brien and Louise Bon­net (all pic­tured above), Domes­tic Hor­ror exam­ines the con­nec­tion between the civilised world and baser human impuls­es or (basi­cal­ly, the stuff we fear when we encounter the unknown). A melt­ing pot of phys­i­o­log­i­cal dra­ma, dis­rup­tion and sub­ver­sion, the exhi­bi­tion pulls work chal­leng­ing a broad spec­trum of pol­i­tics, vio­lence and hor­ror, expressed through oil, pho­tog­ra­phy, film stills and mixed-media collage.
Gagosian, New York, 5th Sep­tem­ber – 19th Octo­ber 2019. Free admission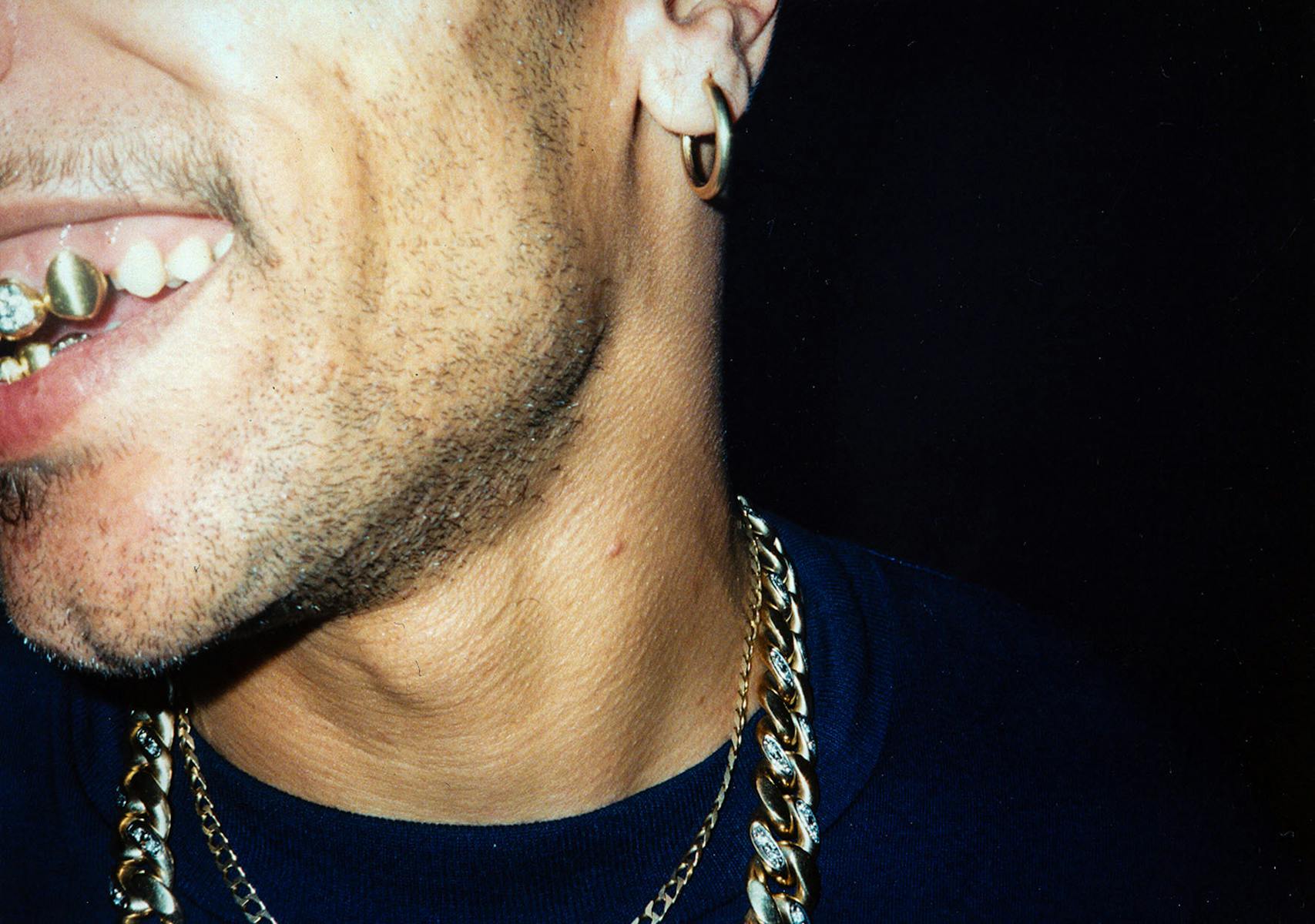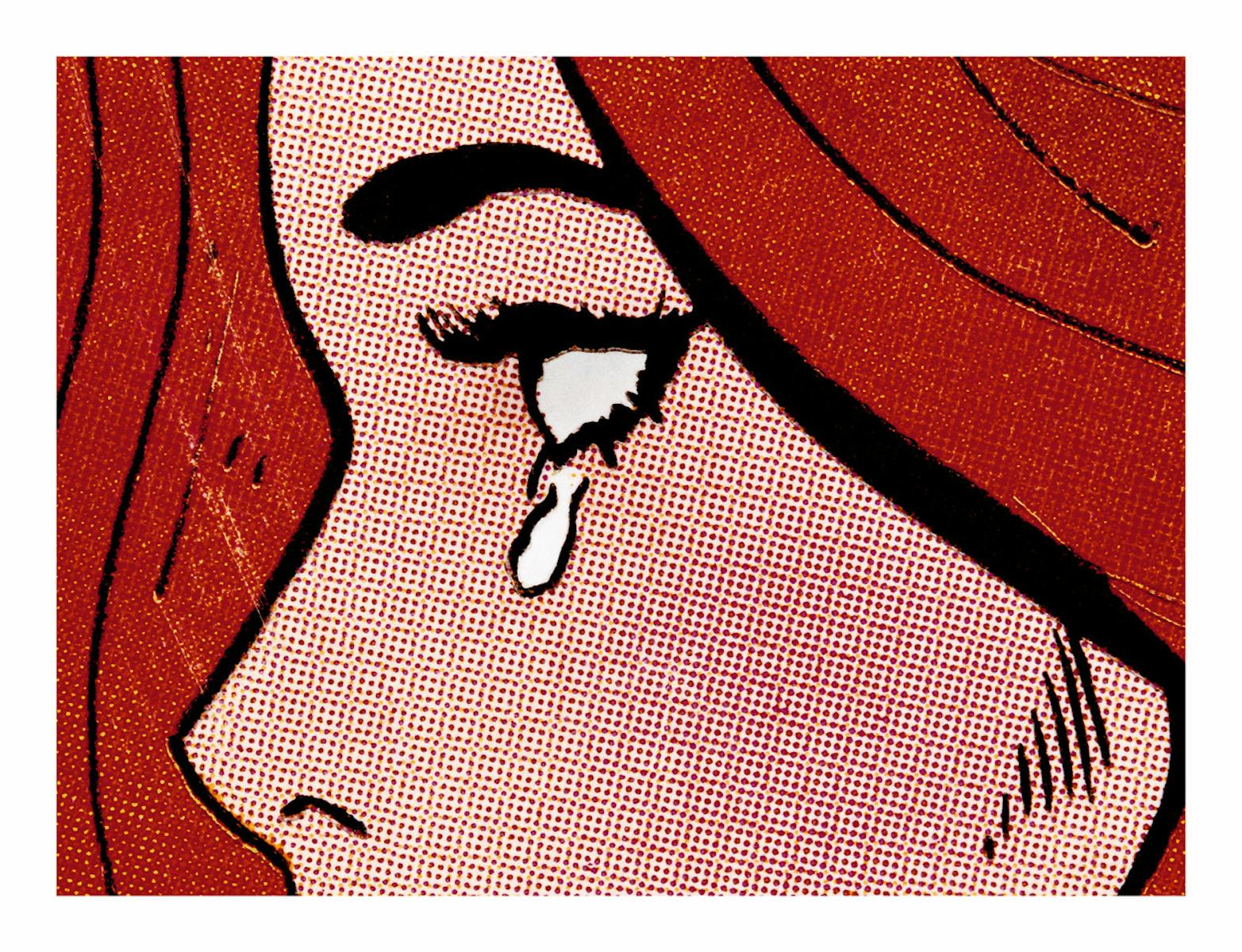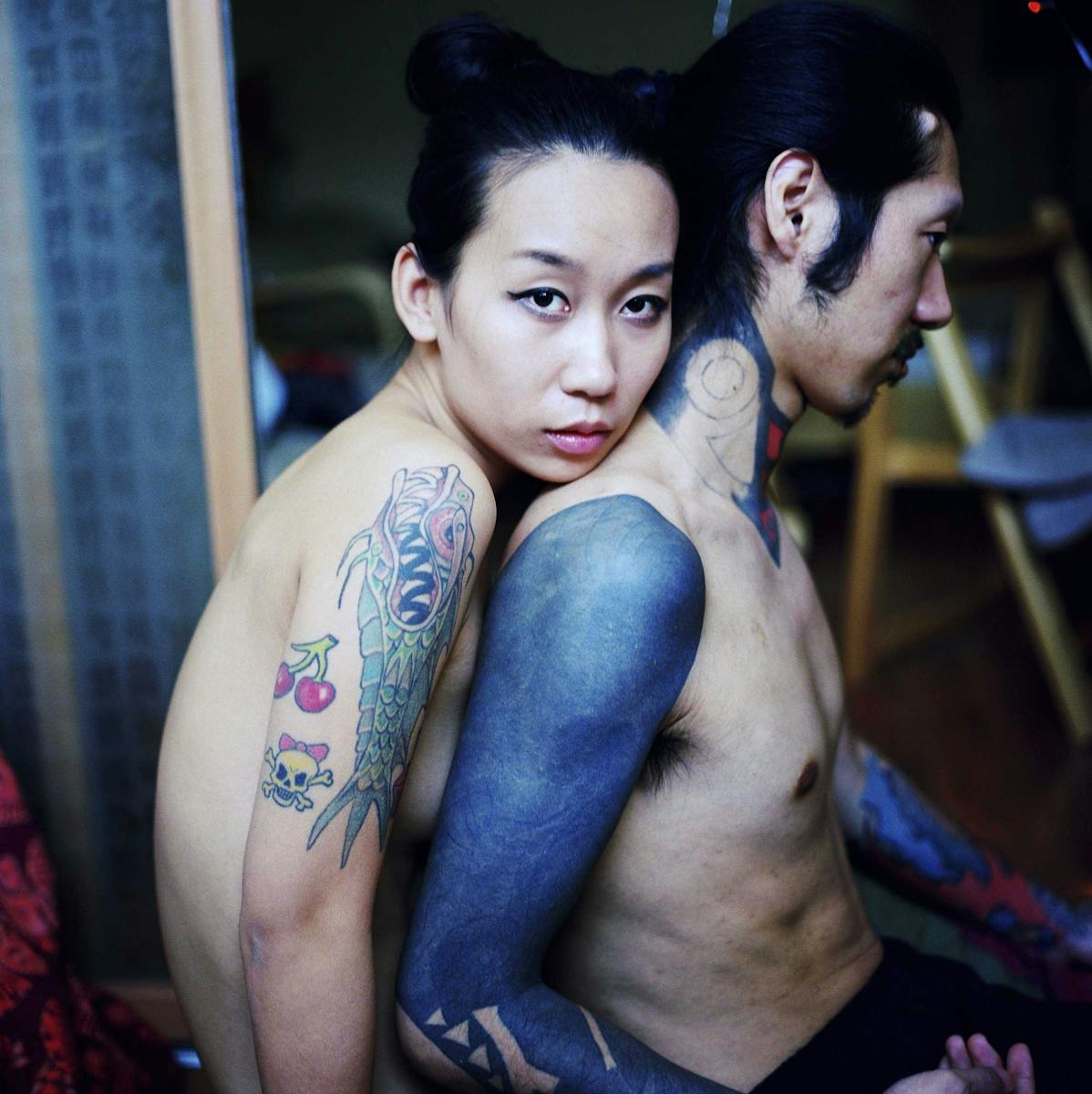 BERLIN ART WEEK

Berlin's not just about tech­no, cur­ry­wurst and ter­ri­fy­ing door­men. It's also home to some of the most excit­ing con­tem­po­rary fine artists, pho­tog­ra­phers and film­mak­ers, like Luo Yang, Tilman Brem­bs and Anne Col­lier (pic­tured above), who will be mak­ing Berlin Art Week their base for five days this month. Berlin's major muse­ums, exhi­bi­tion and project spaces join forces to present a city-wide cel­e­bra­tion of art, with talks and spe­cial events worth look­ing out for.
Var­i­ous loca­tions, Berlin, 11th – 15th Sep­tem­ber. Free admission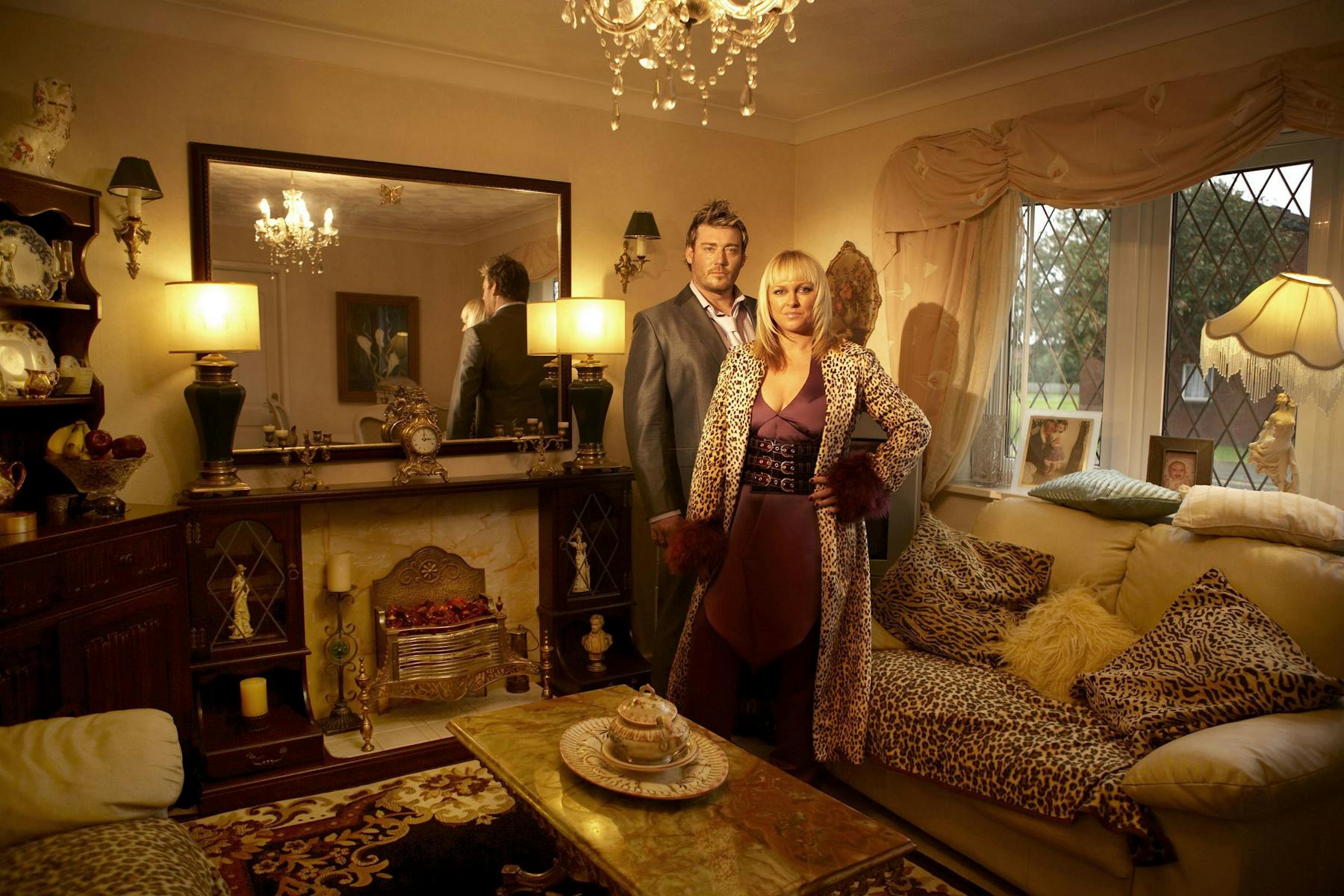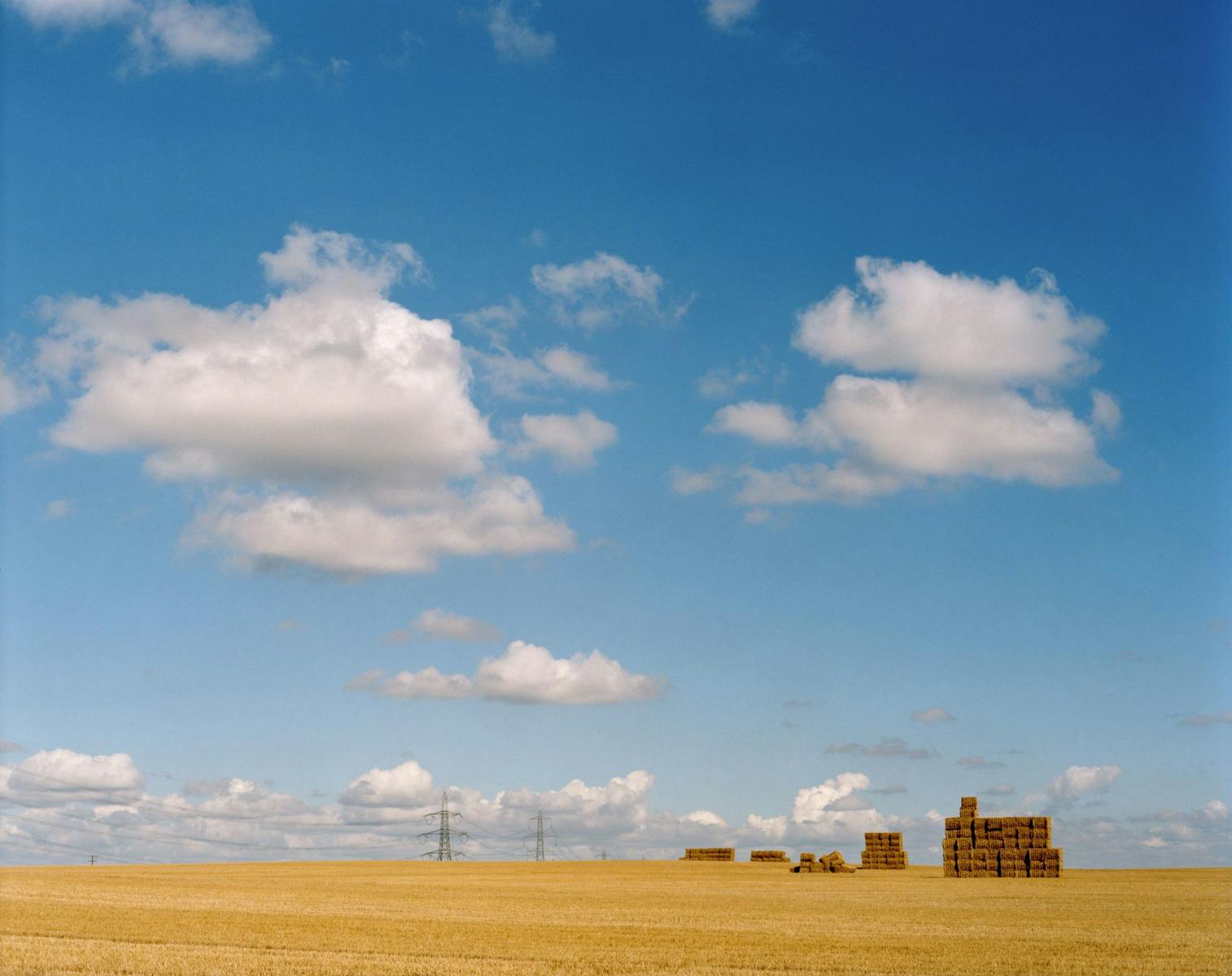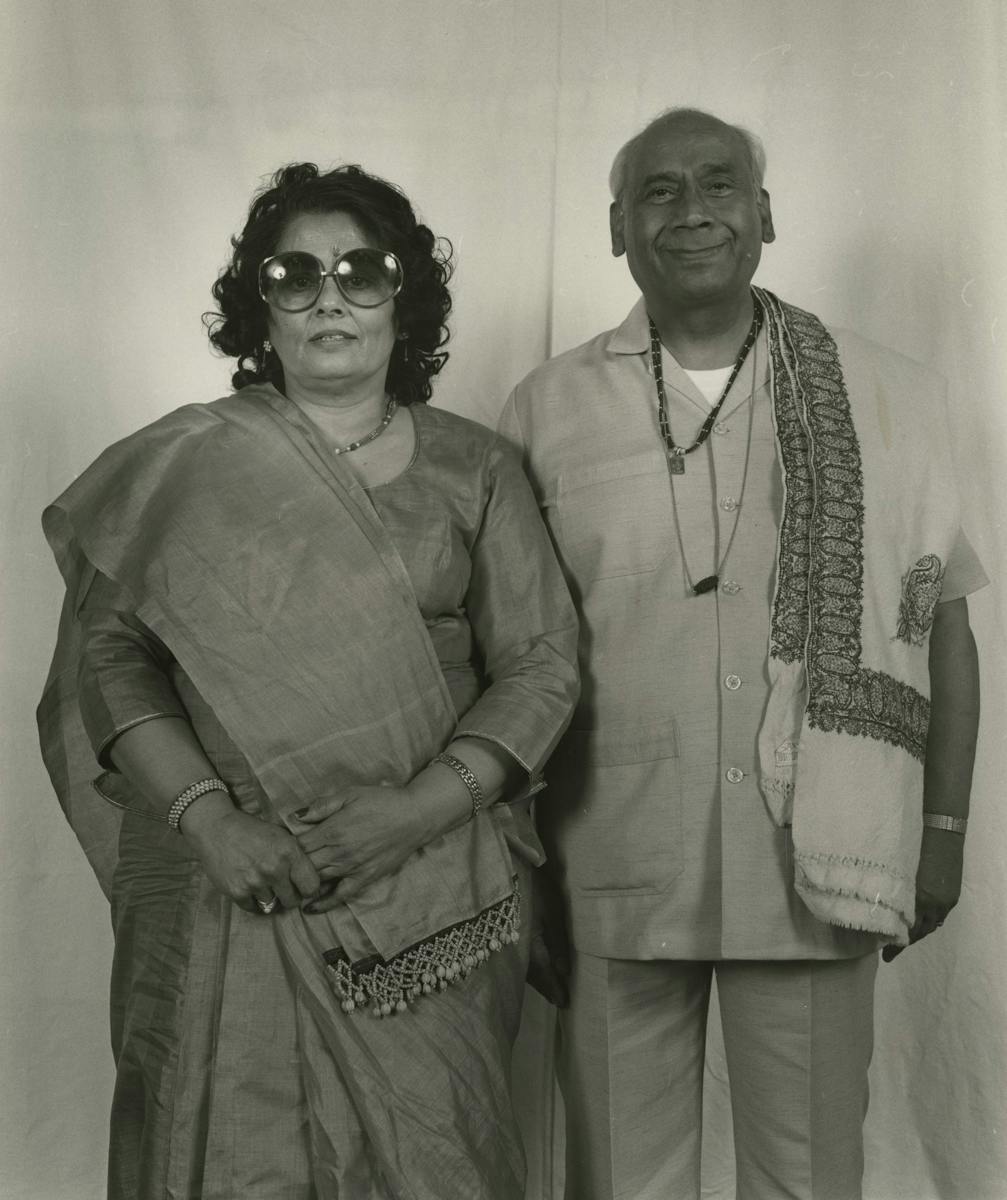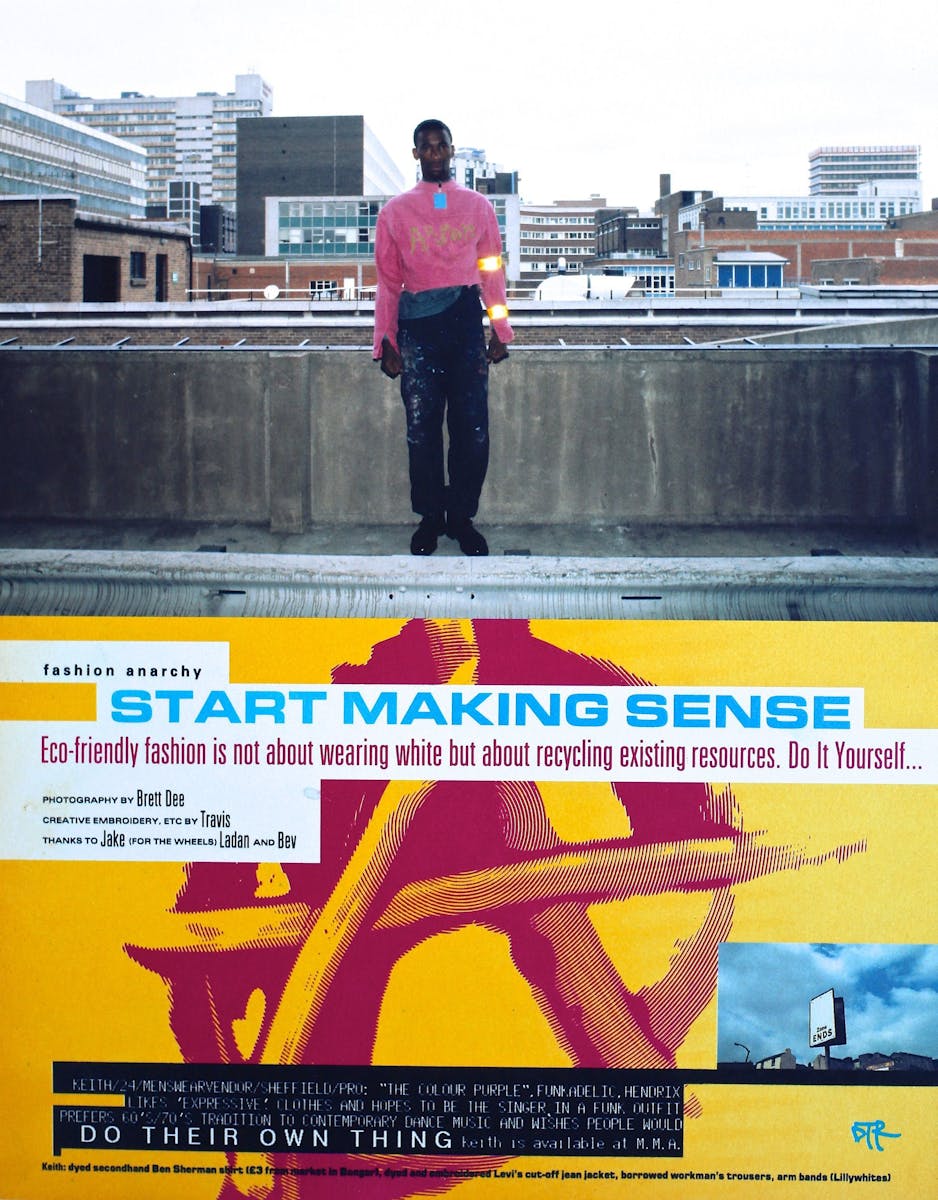 Hav­ing first opened at Liverpool's One Eye Gallery in 2017, North: Fash­ion­ing Iden­ti­ty moved to Som­er­set House in 2017, before arriv­ing at its lat­est show­ing at Barnsley's The Civic this month. Pulling togeth­er mul­ti-media works by an array of north­ern super­stars includ­ing Alis­tair McLel­lan, Mark Leck­ey, Gareth Pugh and Mat­ty Bovan – as well as a num­ber of non-north­ern artists such as Corinne Day, Jamie Hawkesworth and Vir­gil Abloh, who have been inspired by the region – it's a cel­e­bra­tion of north­ern iden­ti­ty, spot­light­ing its impact of the worlds of art, fash­ion, film and culture.
The Civic, Barns­ley, 14th Sep­tem­ber – 21st Decem­ber 2019. Free admission

GROUND BREAK­ING PRAC­TISE: MYK­KI BLAN­CO

Mul­ti­dis­ci­pli­nary artist, musi­cian and activist Myk­ki Blan­co will be giv­ing a talk to kick start his short res­i­den­cy cel­e­brat­ing artis­tic prac­tice and the var­i­ous ecosys­tems that sur­round it at Som­er­set House this month. Expect inspi­ra­tion and advice on how to nav­i­gate and nego­ti­ate the con­tem­po­rary art world.
Som­er­set House, Lon­don, 18th Sep­tem­ber. Tick­ets £10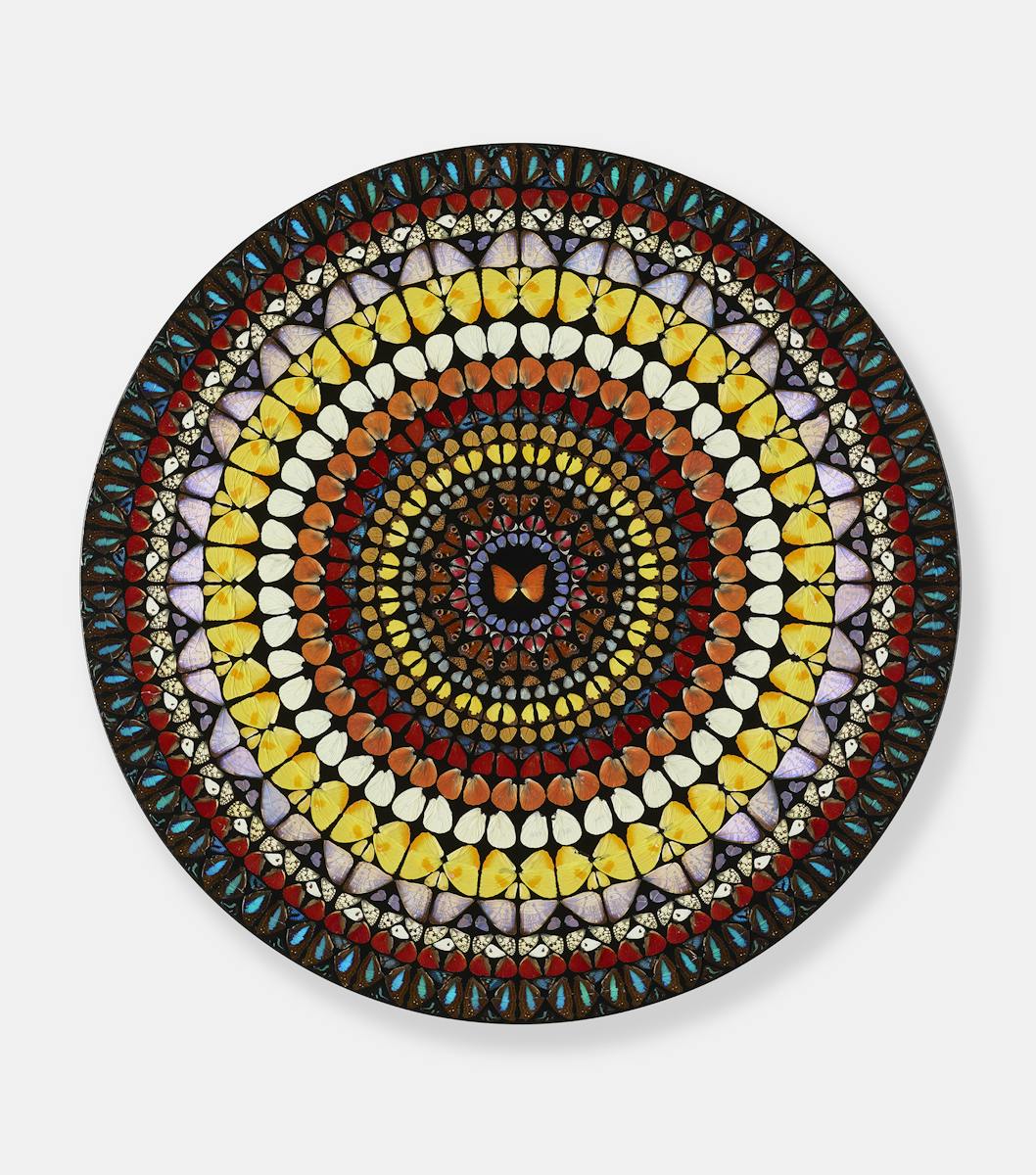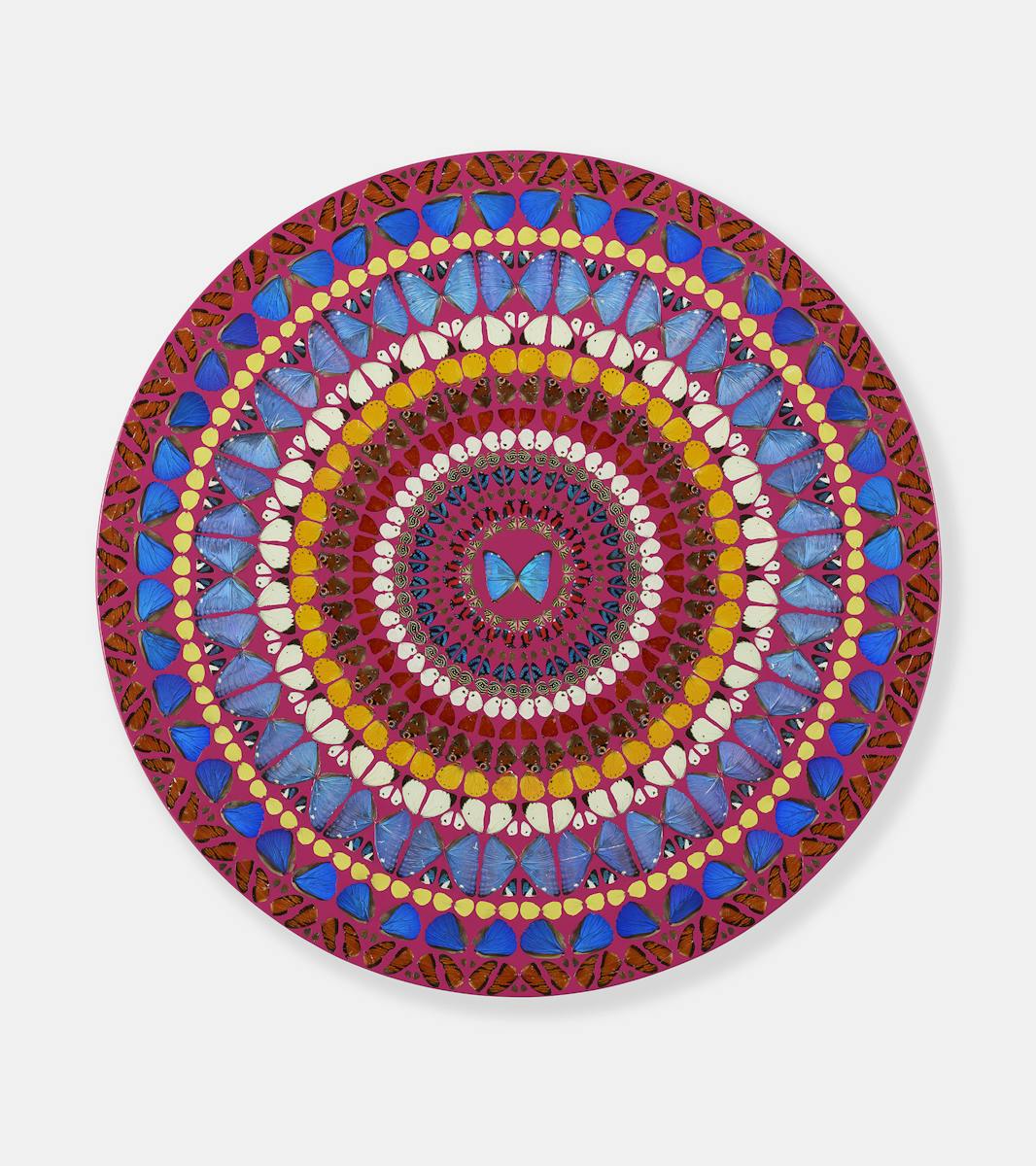 The grand­dad­dy of ​"but is it art?" returns with his first major solo exhi­bi­tion in Lon­don after sev­en years. Focussing on a new series of paint­ings, Man­dalas takes inspi­ra­tion from the ​"man­dala" – a spir­i­tu­al sym­bol of the uni­verse found in Bud­dhism and Hin­duism (and seen as a leg tat­too on many a gap year stu­dent). The paint­ings car­ry on themes from his Kalei­do­scope series – the first being It's A Won­der­ful Life in 2001 – with giant paint­ings of but­ter­flies art­ful­ly placed to resem­ble stained glass win­dows when seen from afar.
White Cube Mason's Yard, Lon­don, 20th Sep­tem­ber – 2nd Novem­ber. Free admission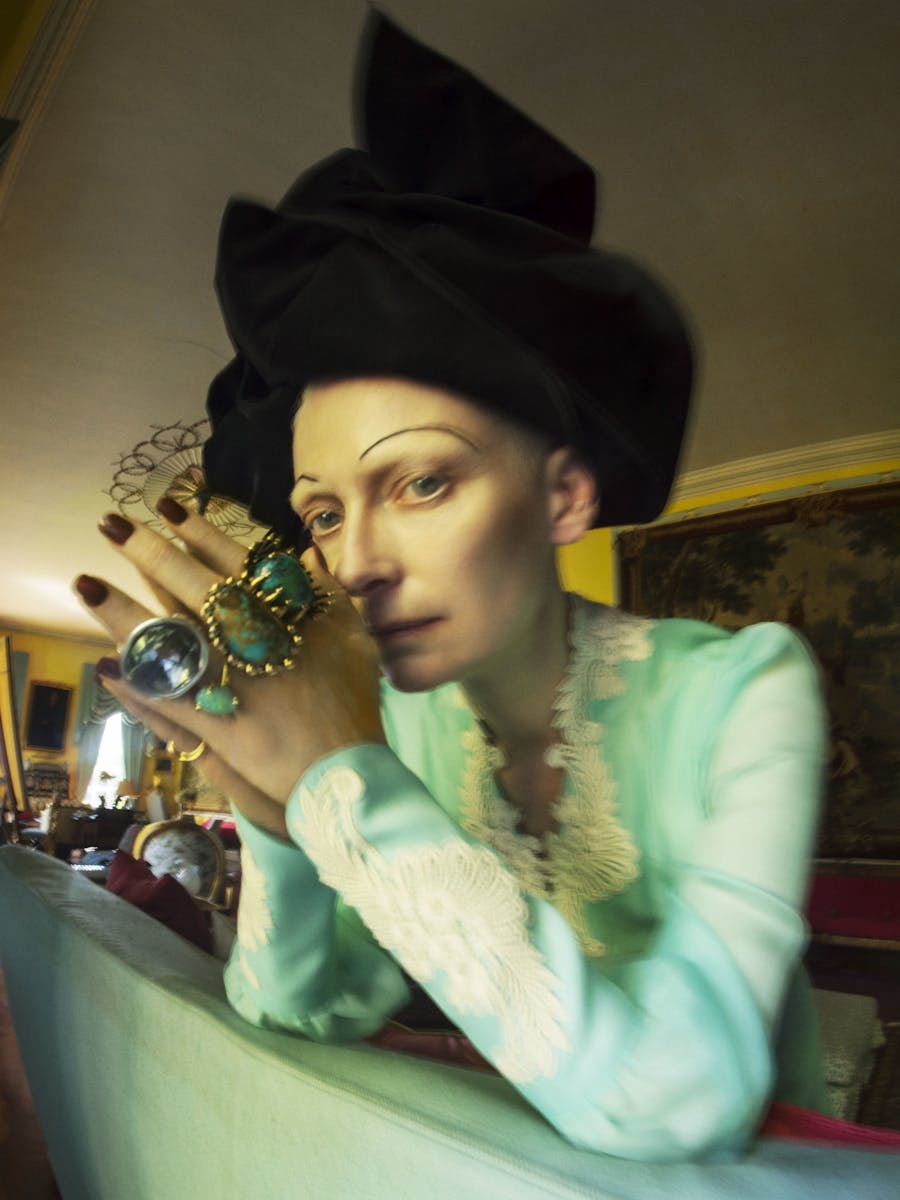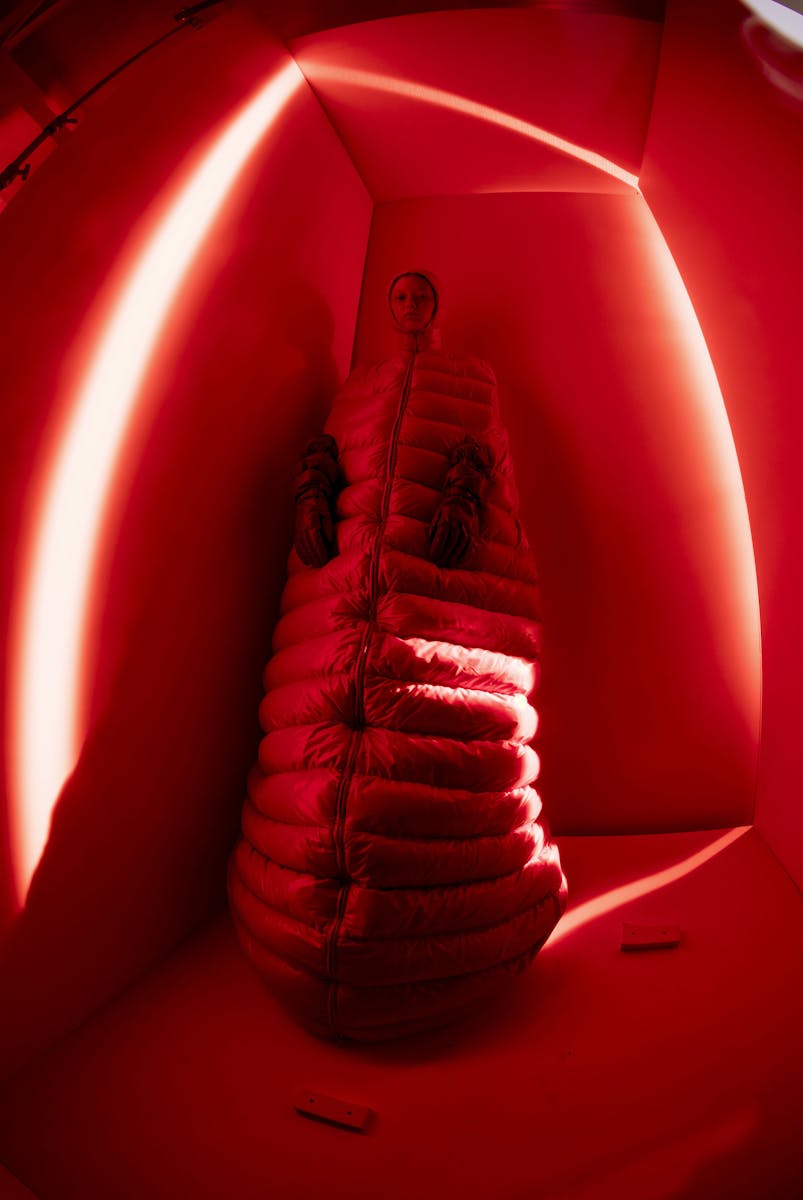 TIM WALK­ER: WON­DER­FUL THINGS

Like a sto­ry­book, Tim Walker's work is built on the pow­er of make-believe: aero­planes made out of baguettes, giant pas­tel-shad­ed hors­es and UFO's join­ing a coun­try­side hunt are all just anoth­er day at the office for the acclaimed pho­tog­ra­ph­er. With ten new series of pho­tographs on show, as well as films and spe­cial instal­la­tions, Won­der­ful Things is set to give us an immer­sive jour­ney through work of one of the most inven­tive image-mak­ers work­ing today.
V&A, Lon­don, 21st Sep­tem­ber – 8th March 2020. Tick­ets £15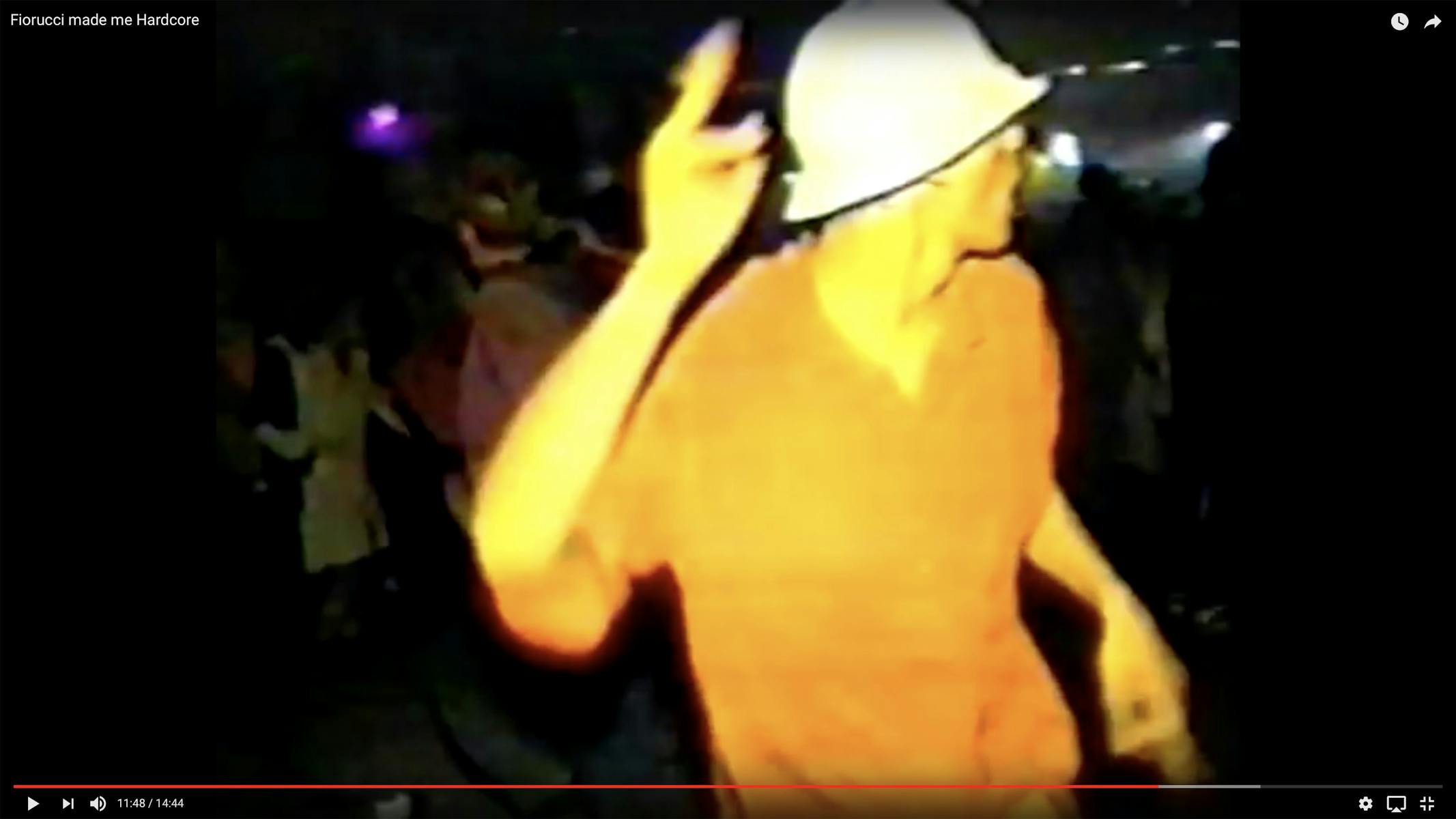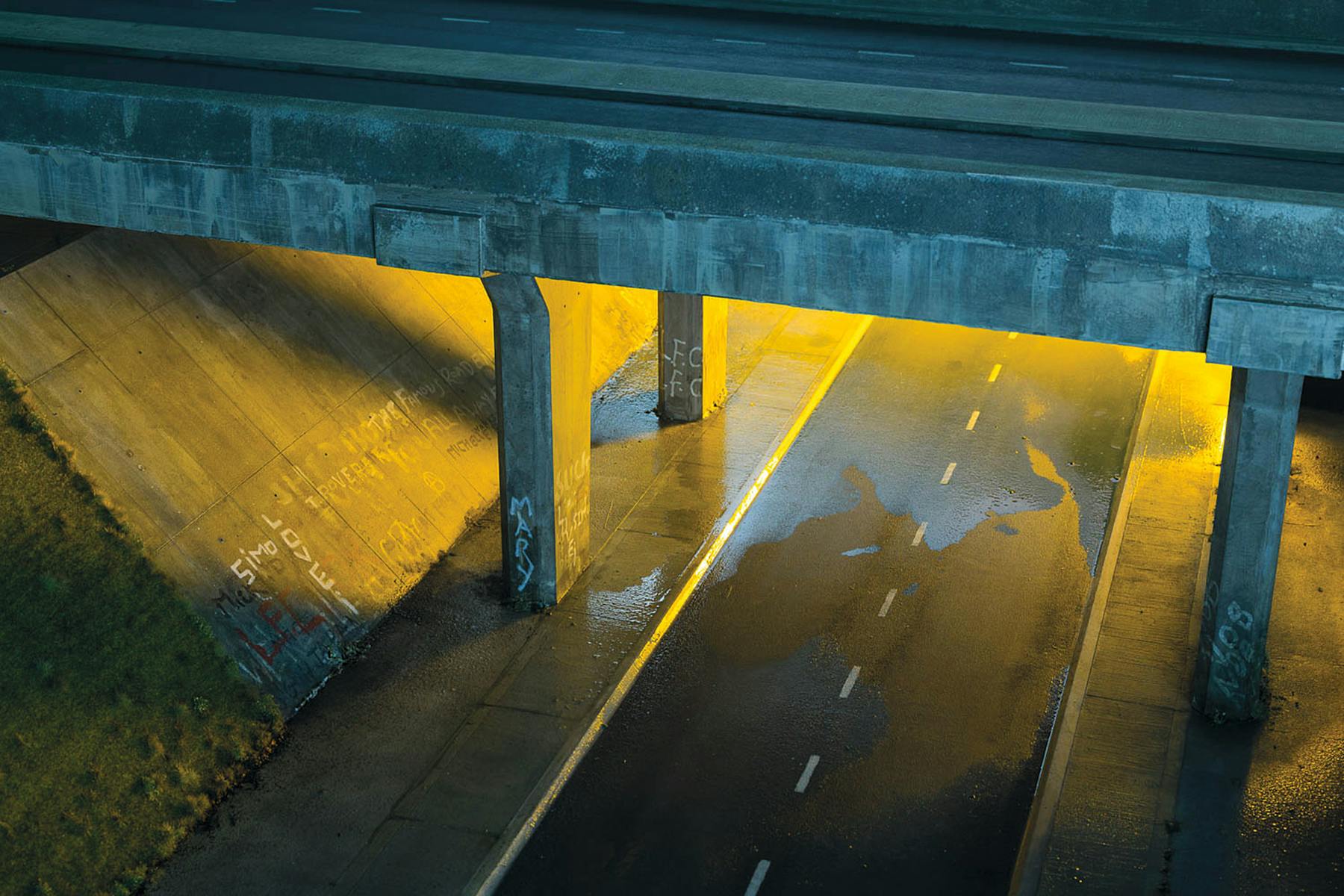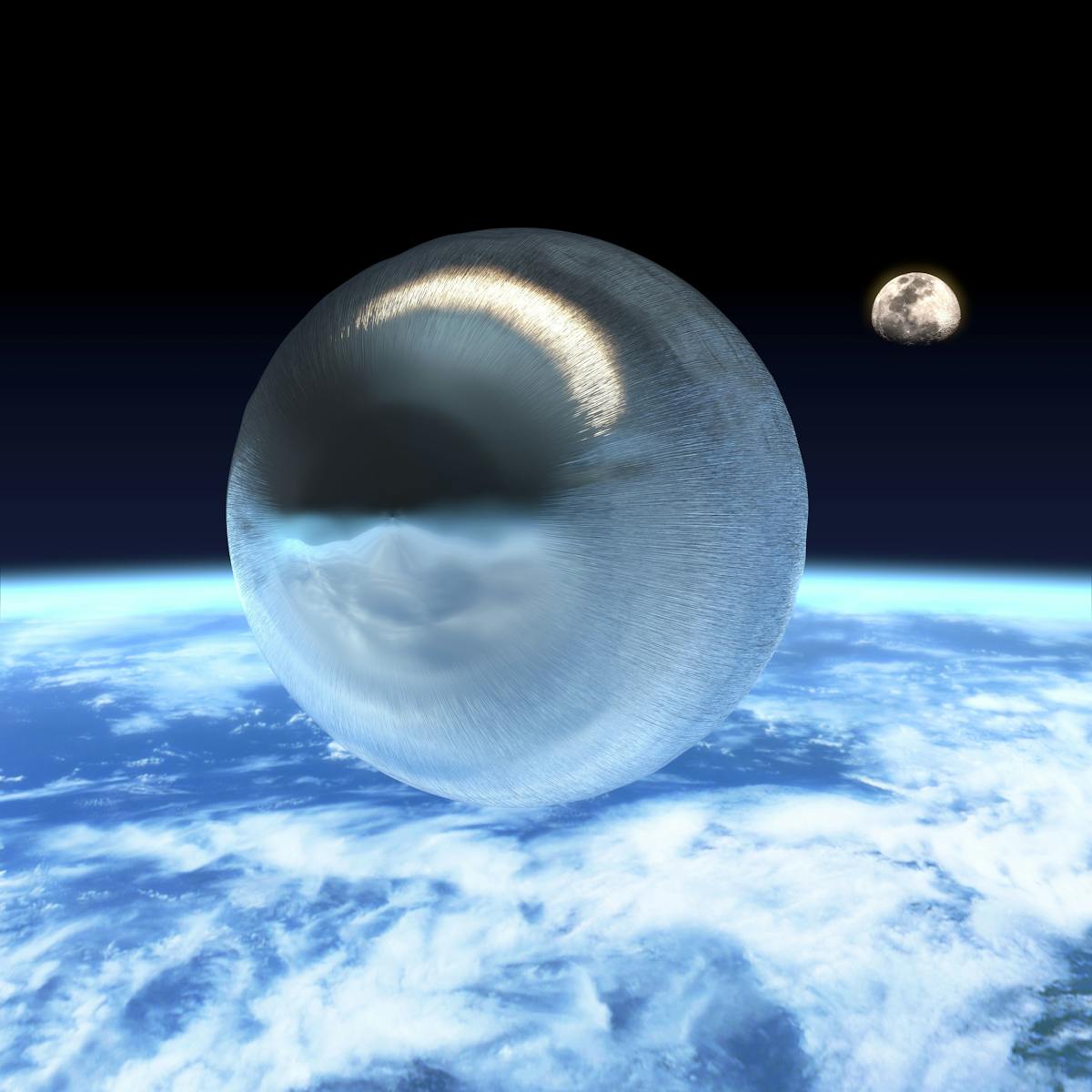 MARK LECK­EY: O' MAG­IC POW­ER OF BLEAKNESS

2008 Turn­er Prize win­ner Mark Leck­ey will be tak­ing over Tate Britain in an ambi­tious, char­ac­ter­is­ti­cal­ly the­atri­cal exhi­bi­tion incor­po­rat­ing oth­er-world­ly visions, sound and video (as well as cel­e­brat­ed sem­i­nal pieces Fioruc­ci Made Me Hard­core (1990) and Dream Eng­lish Kid 1964 – 1999 AD (2015)). Leckey's often been cit­ed as one of the most influ­en­tial con­tem­po­rary artists to come out of Britain in recent decades. Since the ​'90s, his work has explored sub­jects such as youth and class, while under­pin­ning the rela­tion­ship between pop­u­lar cul­ture and tech. It's not one to miss.
Tate Britain, Lon­don, 24th Sep­tem­ber 2019 – 5th Jan­u­ary 2020. Tick­ets £13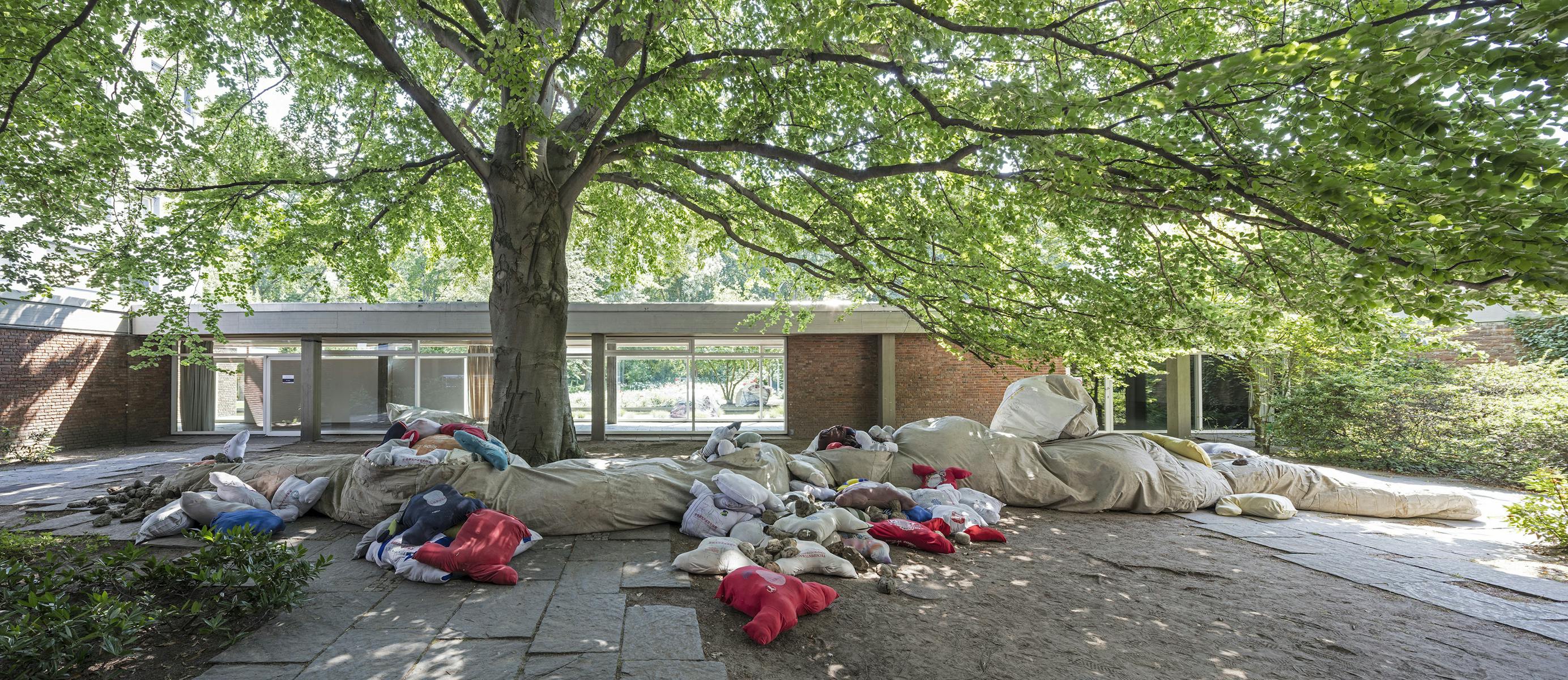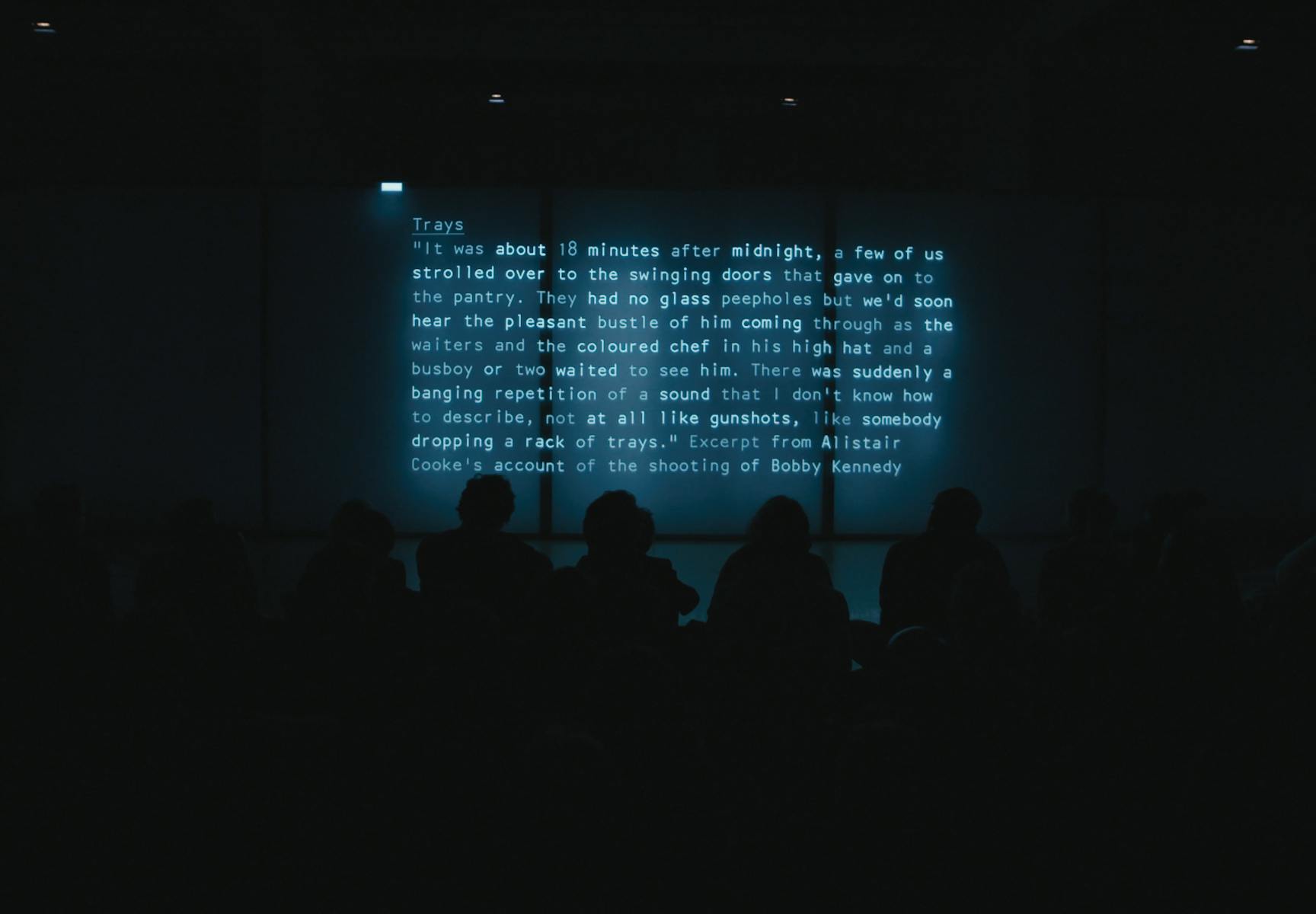 TURN­ER PRIZE 2019

Speak­ing of which… anoth­er year, anoth­er Turn­er Prize. From Gilbert & George to Anish Kapoor, Wolf­gang Till­mans and Steve McQueen (who beat Tracey Emin's con­tro­ver­sial My Bed in 1999), the most pres­ti­gious art prize has nur­tured a fair few of Britain's great con­tem­po­raries. This year's short­list includes sound artist Lawrence Abu Ham­dan, Helen Cam­mock who works across medi­ums from pho­tog­ra­phy to spo­ken word, abstract painter Oscar Muril­lo and the mul­ti­dis­ci­pli­nar­i­an Tai Shani, and is held at Margate's Turn­er Con­tem­po­rary. Our advice? See some brill art, eat a chip but­ty by the sea and get lost in Dream­land. Beautiful.
Turn­er Con­tem­po­rary, Mar­gate, 28th Sep­tem­ber 2019 – 12th Jan­u­ary 2020. Free admission

Hus­tlers

Honk if you're horny! A group of female strip­pers band togeth­er to con and rob a bunch of dumb men with sexy tricks. The bumper cast stars Con­stance Wu, Jen­nifer Lopez, Julia Stiles, Keke Palmer, Lili Rein­hart, Liz­zo, and Car­di B. Stiles plays Eliz­a­beth, a New York Mag­a­zine jour­nal­ist who wrote the real-life sto­ry upon which the crime com­e­dy is based. It's received rave reviews and is basi­cal­ly Heart­break­ers if Heart­break­ers was a good movie.

Hus­tlers is released in the UK on 13th September

Call Me By Your Name

If you haven't seen the movie that made even Armie Ham­mer like­able, then you're in luck – because Net­flix bought the rights. Luca Guadagnino's adap­ta­tion of André Aciman's nov­el is, like all of his films, a sort of post­card from his home turf of Italy. The gay tryst between a teenag­er and his dad's board­er is the most roman­tic gay film since Hugh Grant's hair flopped about in Mau­rice.
Call Me By Your Name will be released on Net­flix, UK on 26th September

The Goldfinch

Don­na Tartt's Pulitzer Prize-win­ning book about a kid whose mum dies in an explo­sion at the MoMA is exact­ly the chaot­ic ener­gy that needs to be seen on screen (espe­cial­ly since Tartt's first best­seller, The Secret His­to­ry, is still as yet to be adapt­ed). This one stars Ansel Elgo­rt of The Fault in Our Stars fame as Theodore Deck­er, as he nav­i­gates loss and runs into a mot­ley crew of peo­ple who, while not show­ing him the way, cer­tain­ly show him a way.

The Goldfinch is released in the UK on 27th September
Iggy Pop: Free

A noto­ri­ous­ly self-destruc­tive fig­ure in his ear­ly days with The Stooges, Iggy some­how out­last­ed most of his peers. And after all these years he's nev­er lost his love of the music – Free is the leath­ery legend's eigh­teenth solo album.
Free is released in the UK on 6th September
Char­li XCX: Char­li

Charli's last two mix­tapes – No.1 Angel and Pop 2– were packed with absolute bangers. Not a sin­gle shit tune on either of them. Recent sin­gles indi­cate that Char­li​'s going to con­tin­ue this leg­endary win­ning streak.

Char­li is released in the UK on 13th September
Blink-182: NINE

To be hon­est, it's a bit weird lis­ten­ing to Blink-182 with­out Tom DeLonge, who is now a legit UFO expert. NINE is their sec­ond album with his replace­ment, Alka­line Trio front­man Matt Ski­ba. Hope­ful­ly it restores their for­mer glo­ry. Dick­ies shorts at the ready.
NINE is released in the UK on 20th September
Kanye West: Jesus is King

Kim's teased the track­list and title for Ye's new one. With titles like Bap­tised and God Is, safe to it's going to be prop­er Sun­day Ser­vice vibes. Very intrigu­ing – even though we're still gut­ted about the MAGA stuff.
Jesus is King is released in the UK on 27th September
Young M.A.: Her­sto­ry in the Making

Back in 2016, Young M.A. broke through with her anthem Ooou­uu. While she's not man­aged to fol­low up that lev­el of hype, the fans argue that the Brook­lyn rap­per is crim­i­nal­ly under­rat­ed, so don't sleep on her long-await­ed debut album.

Her­sto­ry in the Mak­ing is released in the UK on 27th September
Yae­ji Presents: ELAN­CIA at The 1896

Yaeji's music is unique­ly great, and the producer/​DJ is an inspir­ing pur­vey­or of fun times. Her Elan­cia par­ty series (named after her favourite child­hood com­put­er game) returns to NYC, gath­er­ing DJs who ​"pri­ori­tise pos­i­tive world-build­ing."

Brook­lyn, New York, 6th Sep­tem­ber. Pur­chase tick­ets here

Cock­Tail d'Amore 10th birth­day

If you've ever expe­ri­enced a wild night at Cock­Tail d'Amore you'll know what you're let­ting your­self in for. And if you haven't, well, you soon will. The saucy par­ty (and label) cel­e­brates its 10th birth­day this month — not to be missed.
Griess­musehle, Berlin, 7th Sep­tem­ber. Tick­ets on the door


Tyler, The Cre­ator

The wig­gy hip-hop mav­er­ick hits the UK for the sec­ond time this year, and this time he's *def­i­nite­ly* play­ing. After his sur­prise Peck­ham gig was – sur­prise – can­celled, Tyler returns to South Lon­don to smash it over three nights at Brix­ton Acad­e­my. IGORgeous.
Brix­ton Acad­e­my, Lon­don, 16th-18th September

Ellen Allien, Volvox and Jua­na at Base­ment NY

Base­ment is New York's new-in-2019 under­ground tech­no haunt: the city's first club ded­i­cat­ed sole­ly to the genre. The brick labyrinth of rooms and cor­ri­dors has already host­ed the likes of Auro­ra Halal, Volvox and DJ stingray, and is ready to host Ellen Allien, Volvox and Jua­na on 20th Sep­tem­ber for yet anoth­er non-stop rave.

Brook­lyn, New York, 20th Sep­tem­ber. Pur­chase tick­ets here
---