Global culture calendar: December
A month packed full of stuff worth getting out of bed for.
Blimey, is it that time of year already? Christmas is fast approaching which means a few things: office parties, the last-minute rush to buy presents for a distant relative you don't really like and, of course, boozing a plenty. But when you get bored of that, why not take a trip to the cinema or pop out to see an exhibition or two?
Kicking off the month in art-town is Counter Acts at Lethaby Gallery, which explores the relationship between the University of the Arts London and Turner Prize at which ex-art school grads Jeremy Deller, Helen Chadwick and Gillian Wearing will all be showing. Across the pond in Miami it's time for the annual Art Basel, where 259 galleries will be exhibiting the best they have to offer in contemporary art. Fashion designer Mowalola turns her hand to art at NOW Gallery in an immersive installation (which was teased yesterday), meanwhile, the work of late Beijing photographer Ren Hang will be shown in Germany for the first time at ℅ Berlin.
Fancy shaking a leg? Well, dance to these albums in your bedroom while no one's looking: Harry Styles' hotly anticipated Fine Line, Stormzy's Heavy is the Head and Camilla Cabello's Romance are all dropping throughout December.
And once the drinks have got to your head and you're grumpy, tired and hungover, retreat to the cinema, gobble a hot dog and watch Shia Labeouf's semi-autobiographical film Honey Boy, or the bonkers theatrical remake of Cats featuring an all-star cast including Tay Tay Swift, Judi Dench and everyone's favourite Sexy Beast, Ray Winstone. Live for the drama? Go watch period drama Little Women, then, which has enjoyed a 21st century facelift.
And … breathe.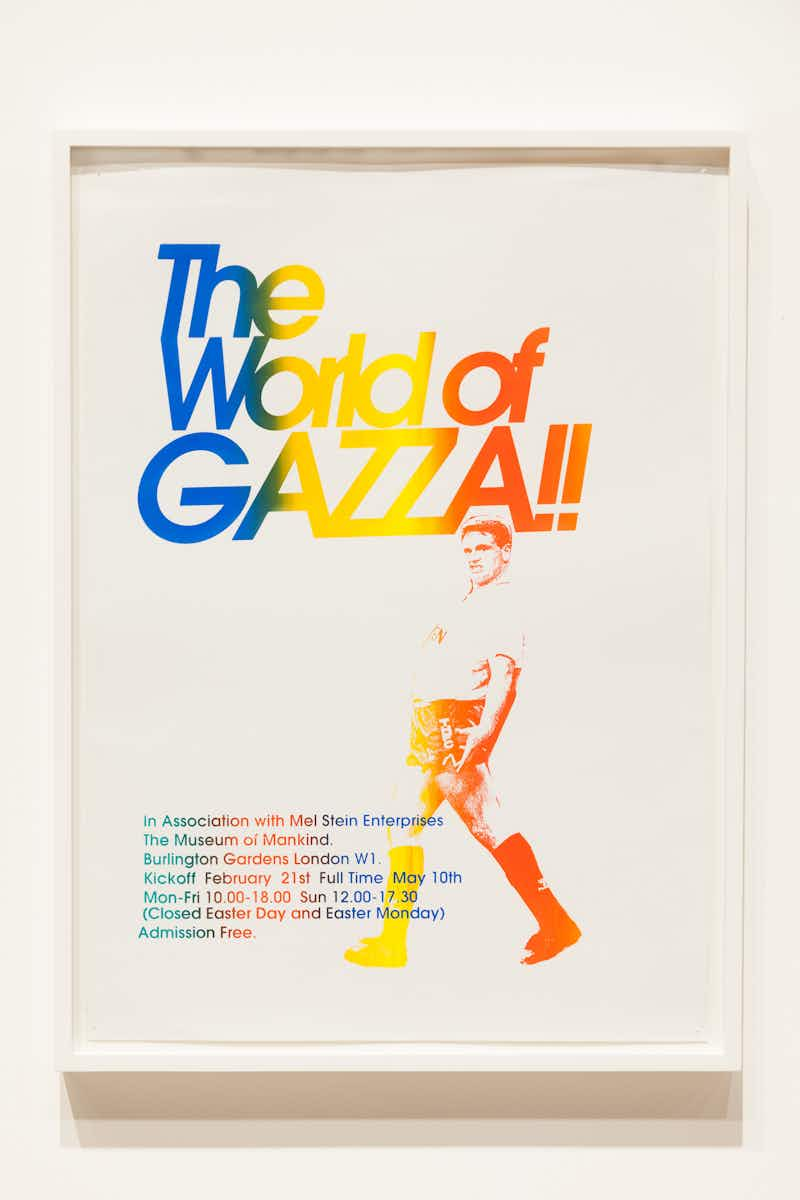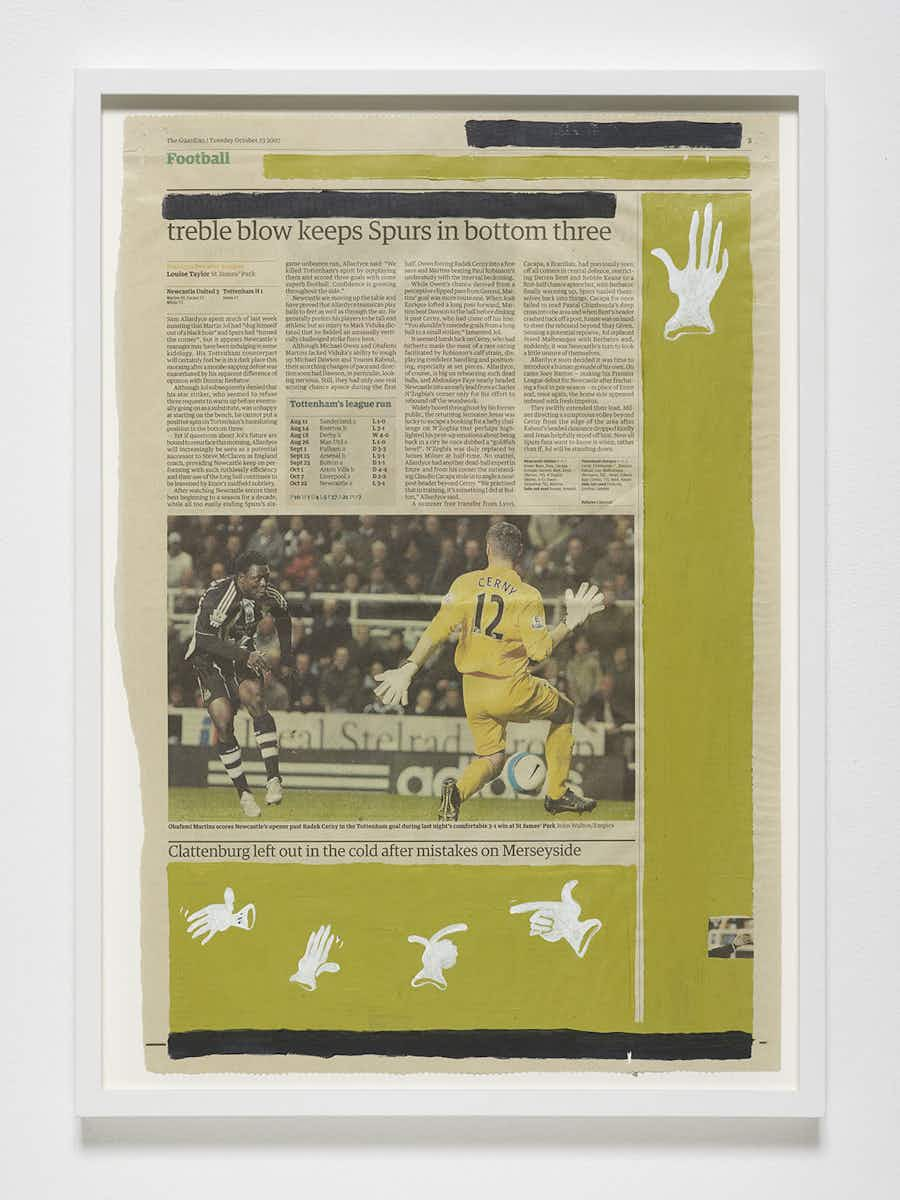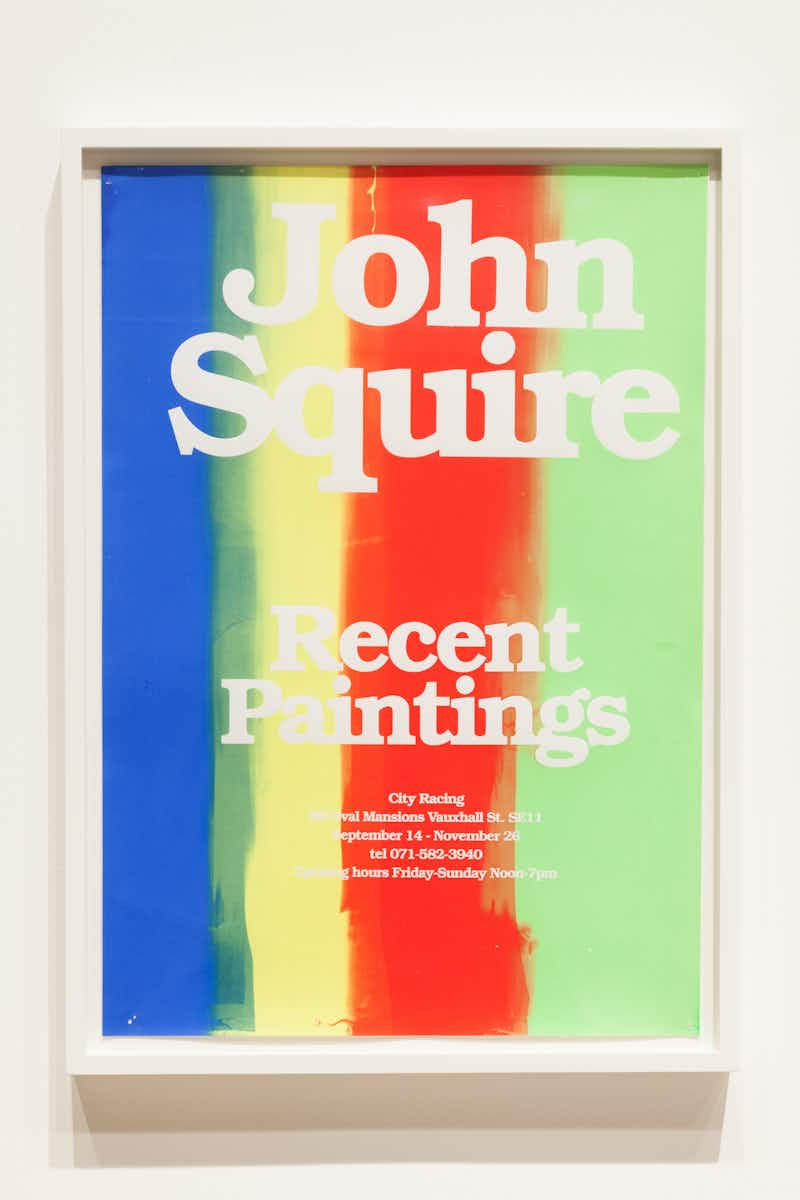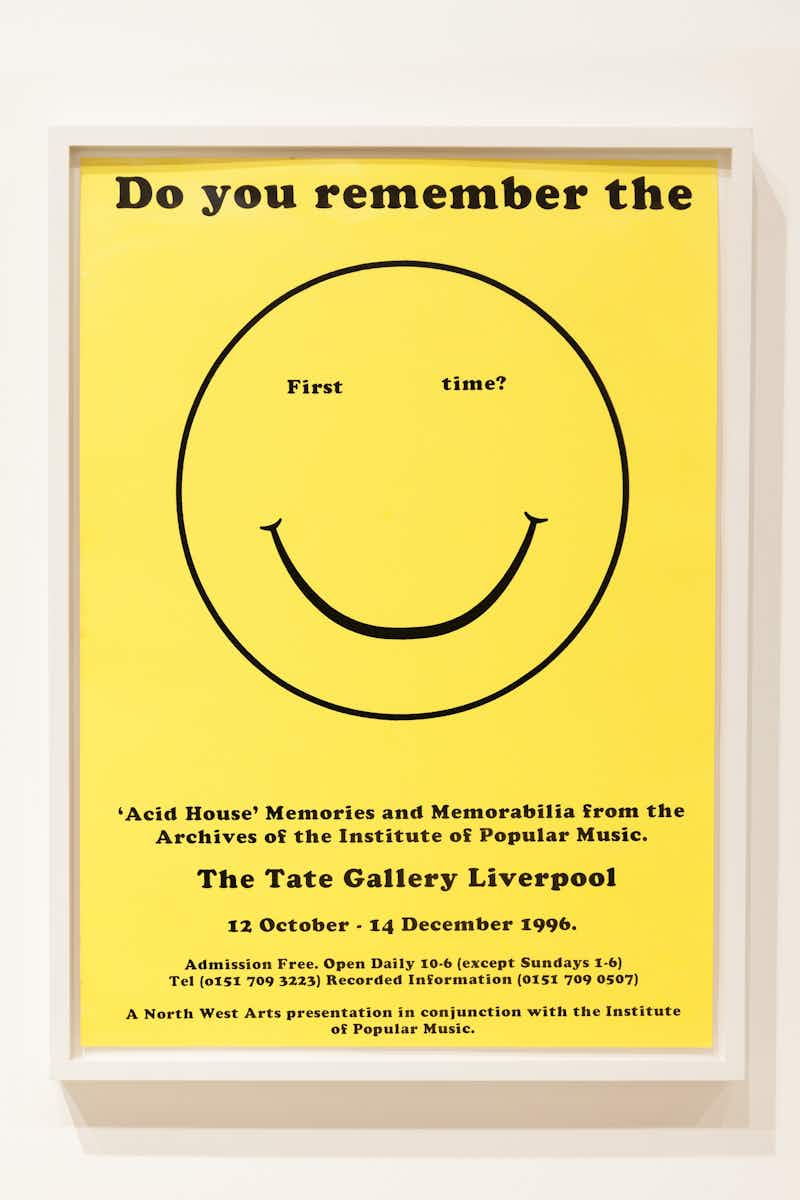 McQueen, M.I.A., Jarvis Cocker, Galliano… Yeah, yeah, yeah: we know the University of the Arts London has a penchant for breeding the best in art, fashion, film and music, so much so that its holy alumni have become synonymous with proper raw talent. The type that would sell for millions if bottled and flogged on eBay. It seems fitting, then, that UAL has partnered with the Turner Prize, which is currently showing in Margate's Turner Contemporary, to give us Counter Acts: an exhibition celebrating the long-running relationship between the Art School Massive and arguably the most prestigious art prize in the world. Including works by Jeremy Deller, Gilbert & George, Helen Chadwick and Gillian Wearing, the exhibition traces the extensive body of work born from UAL that has been at the forefront of British contemporary art since the prize's 1984 inception. Political, controversial and more than enough times ruffling a few feathers.

Lethaby Gallery, 29th November 2019 – 22nd January 2020. Tickets: Free Admission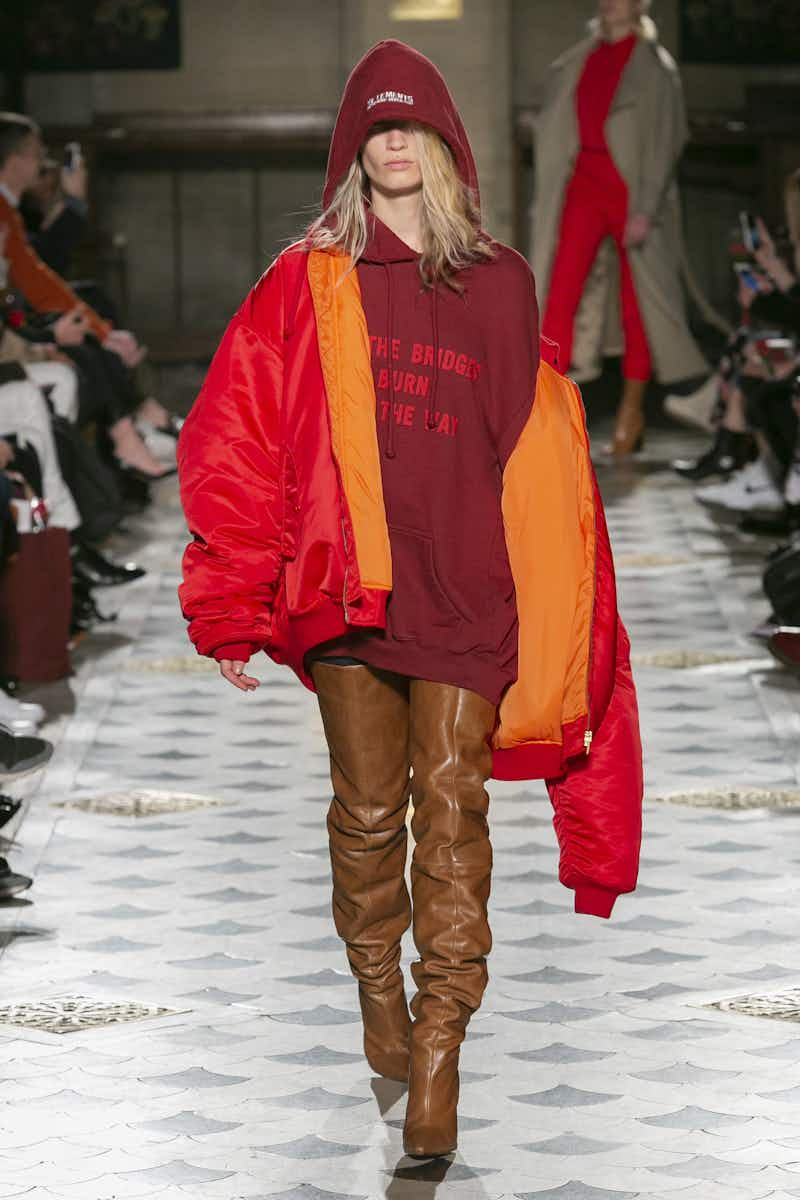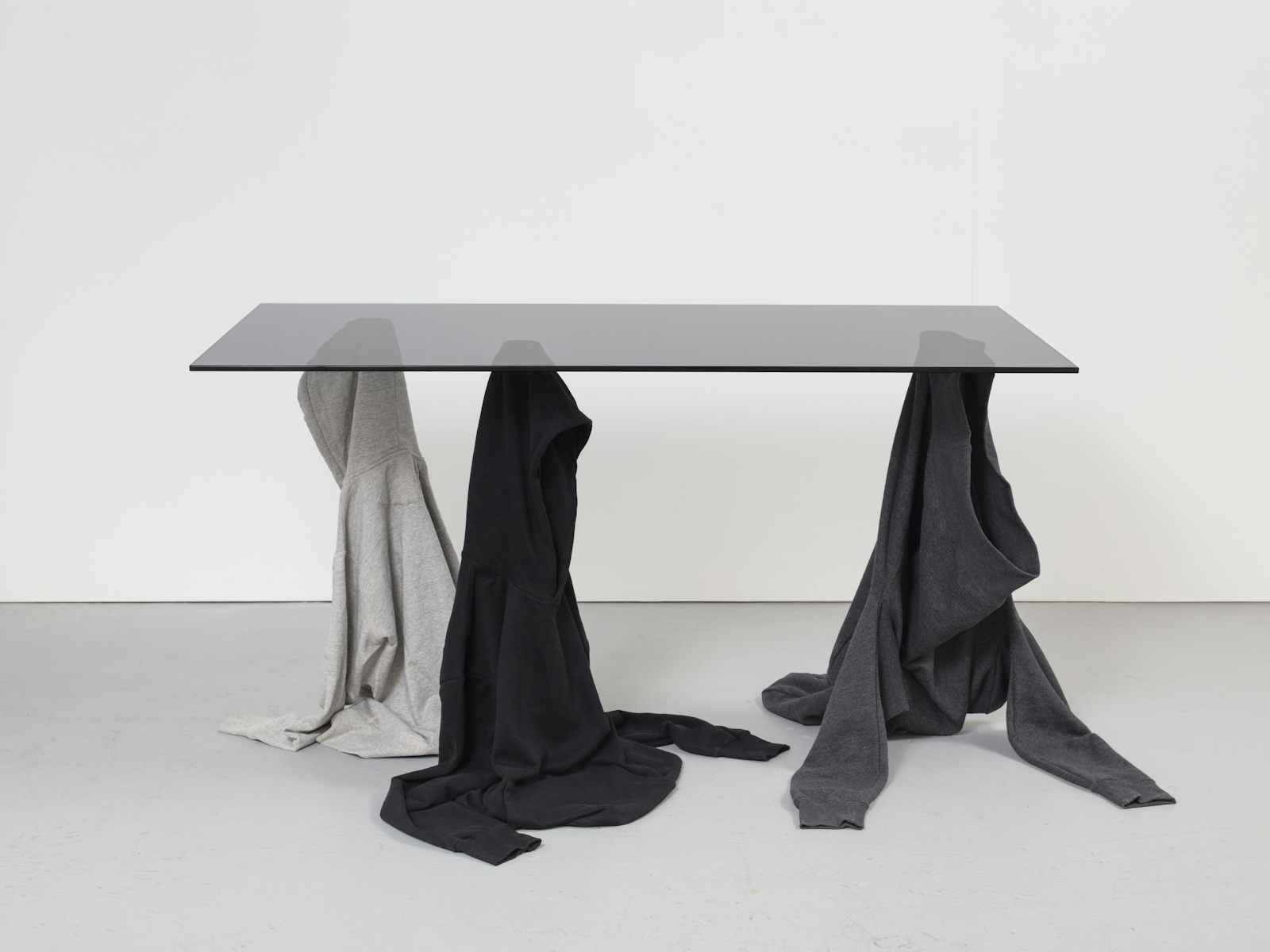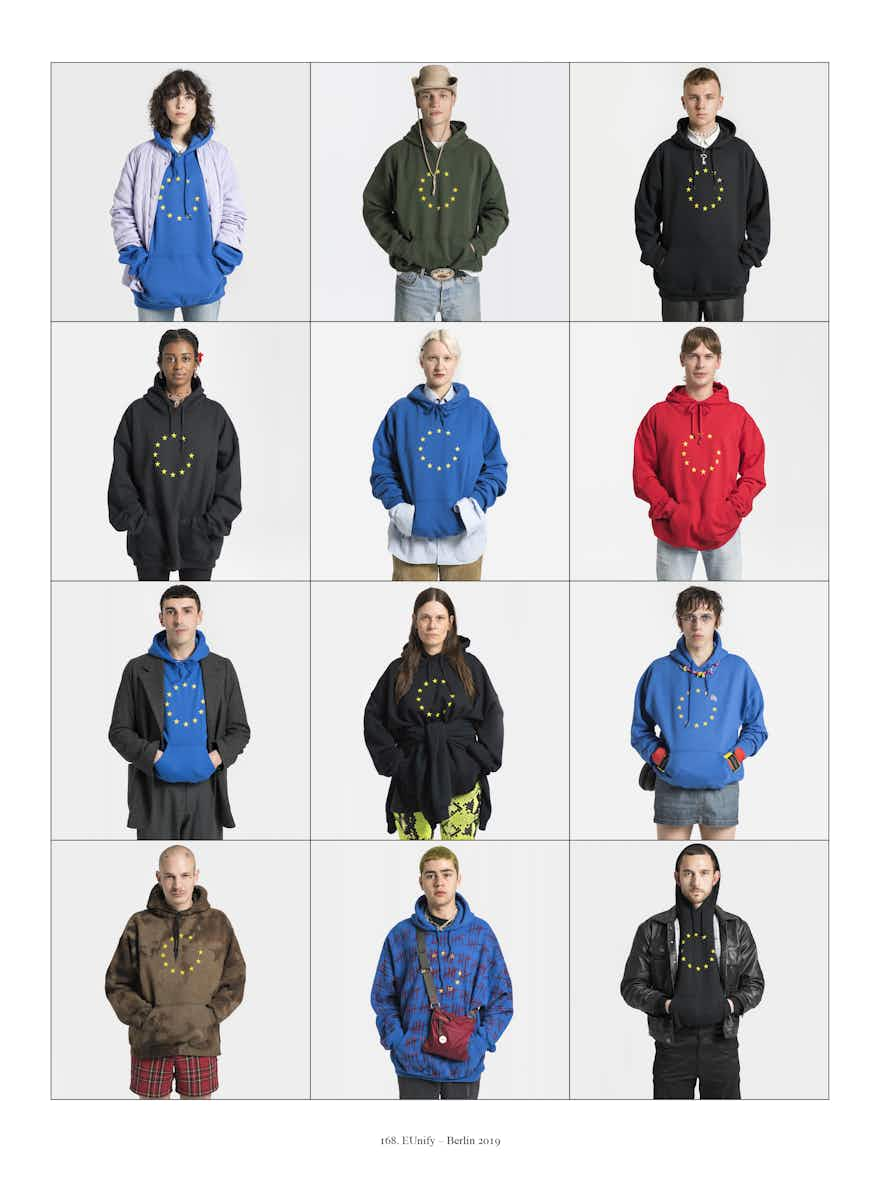 There aren't many items of clothing as politically-charged as the humble hoodie: an emblem of social inequality, youth culture, politics, racism, divide and, of course, style. First popularised by Champion as a practical solution for workmen in the 1930s, the hoodie went on to find itself in the most disparate of environments: the gym, street corners and, recently, the catwalk. All of which highlights the nuances of an item of clothing which has been debated, banned, celebrated and duplicated throughout its complex history. Curated by journalist and independent curator Lou Stoppard, The Hoodie will trace the evolution since the 1930s up until the present day, highlighting key moments like Vetements' fashion world takeover with their oversized, overpriced £800 hoodie in 2016, and the moment Trayvon Martin was unlawfully shot and killed while wearing a hoodie. Featuring contributions by artists and photographers such as Campbell Addy, David Hammons and Sasha Huber, as well as designers like Rick Owens, Vetements and Vexed Generation.
Het Nieuwe Instituut, Rotterdam, 1st December 2019 – 12th April 2020. Tickets: €14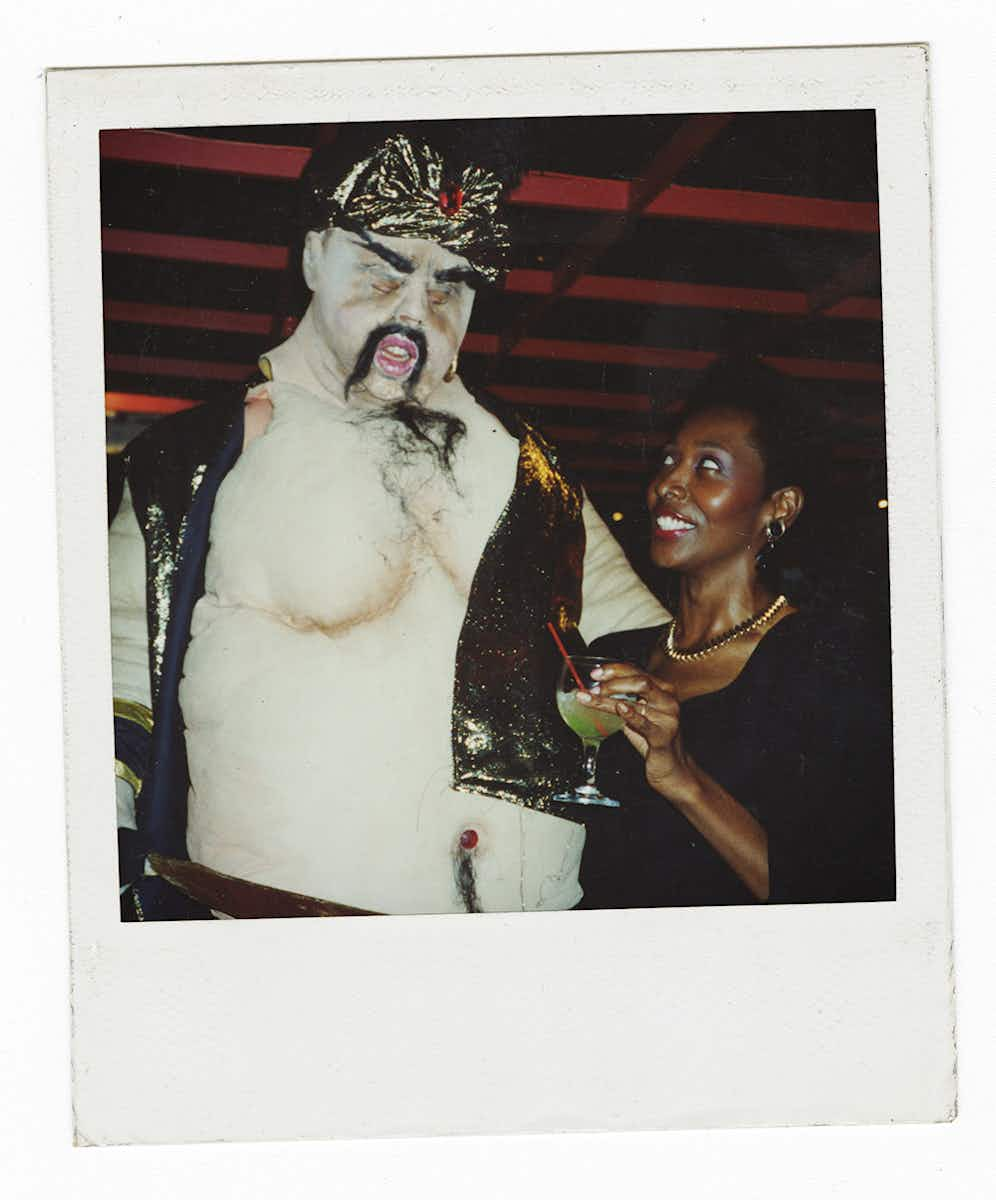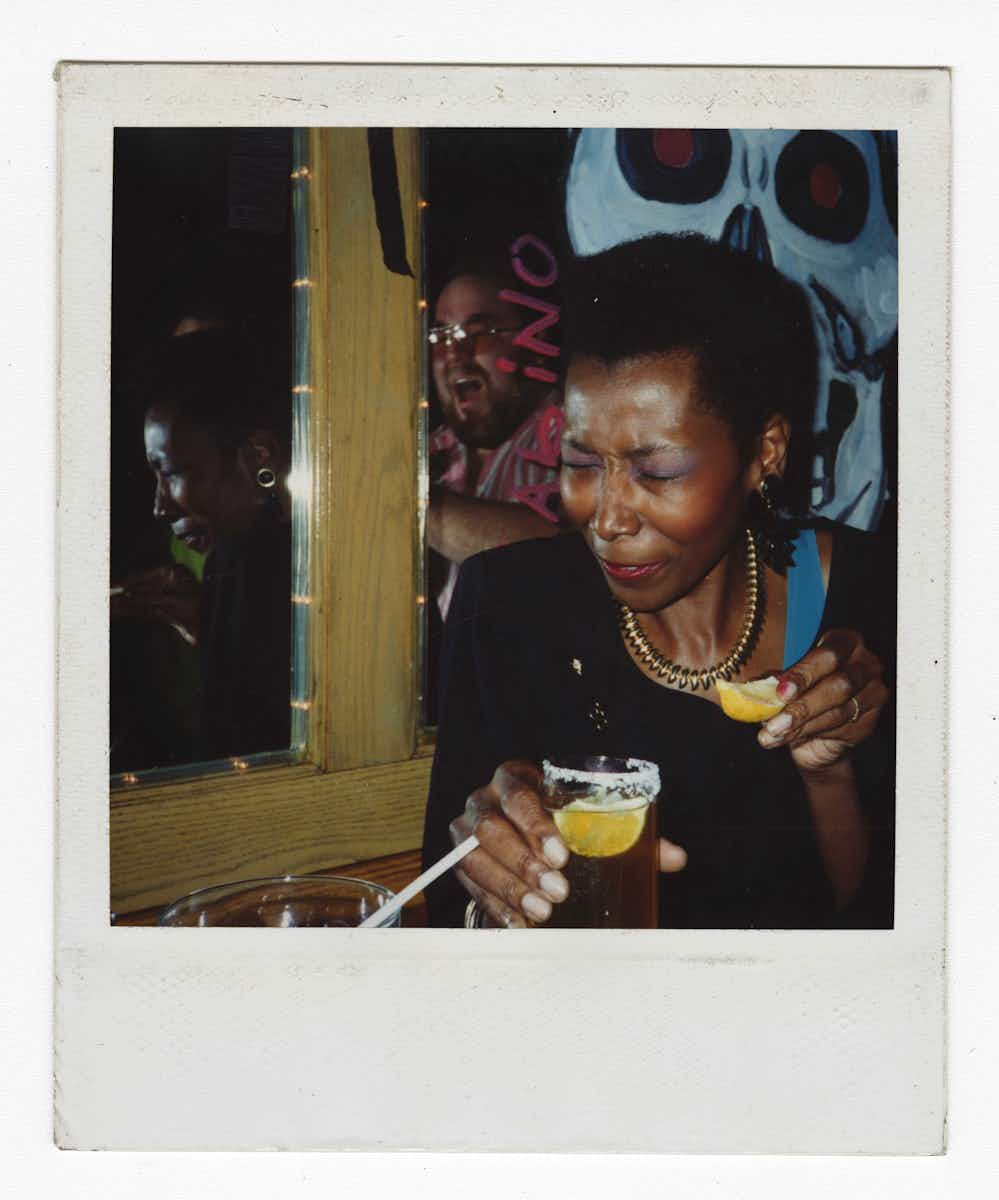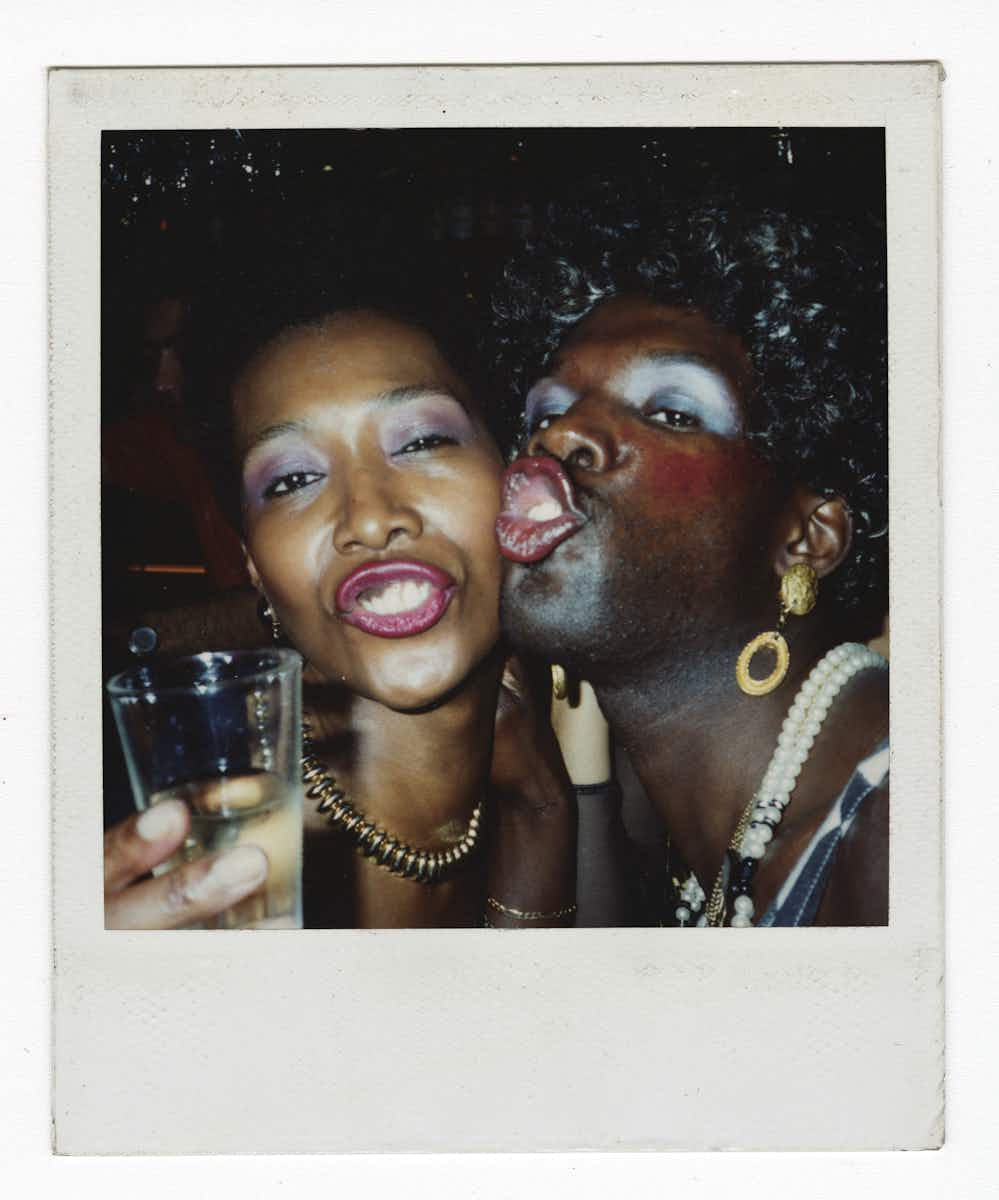 BETTER NIGHTS: MIKALENE THOMAS
Opening a few days before Miami Beach hosts Art Basel (more on which in a sec), Mickalene Thomas: Better Nights sets up camp in contemporary art museum, The Bass. With the exhibition inspired by the parties the contemporary visual artist's mother hosted in the 1970s and 1980s, the scanned Polaroids on display are one smooth nostalgic ride – all Chevrolets, floral carpets and blue eyeshadow. While the focus is on her mother's personal archive and re-imagining radical black aesthetic, there is certainly a feeling of familiarity, probably because for many, there's a shared experience of rummaging through family photo albums, mocking your mum's perm and questioning why netted curtains were a good idea. Alongside this, contributions from emerging and prominent black artists will feature, including painter Nina Chanel Abney, visual and performance artist Derrick Adams and multimedia artist Lyle Ashton Harris.
The Bass, Miami, 1st December 2019 – 27th September 2020. Tickets: $15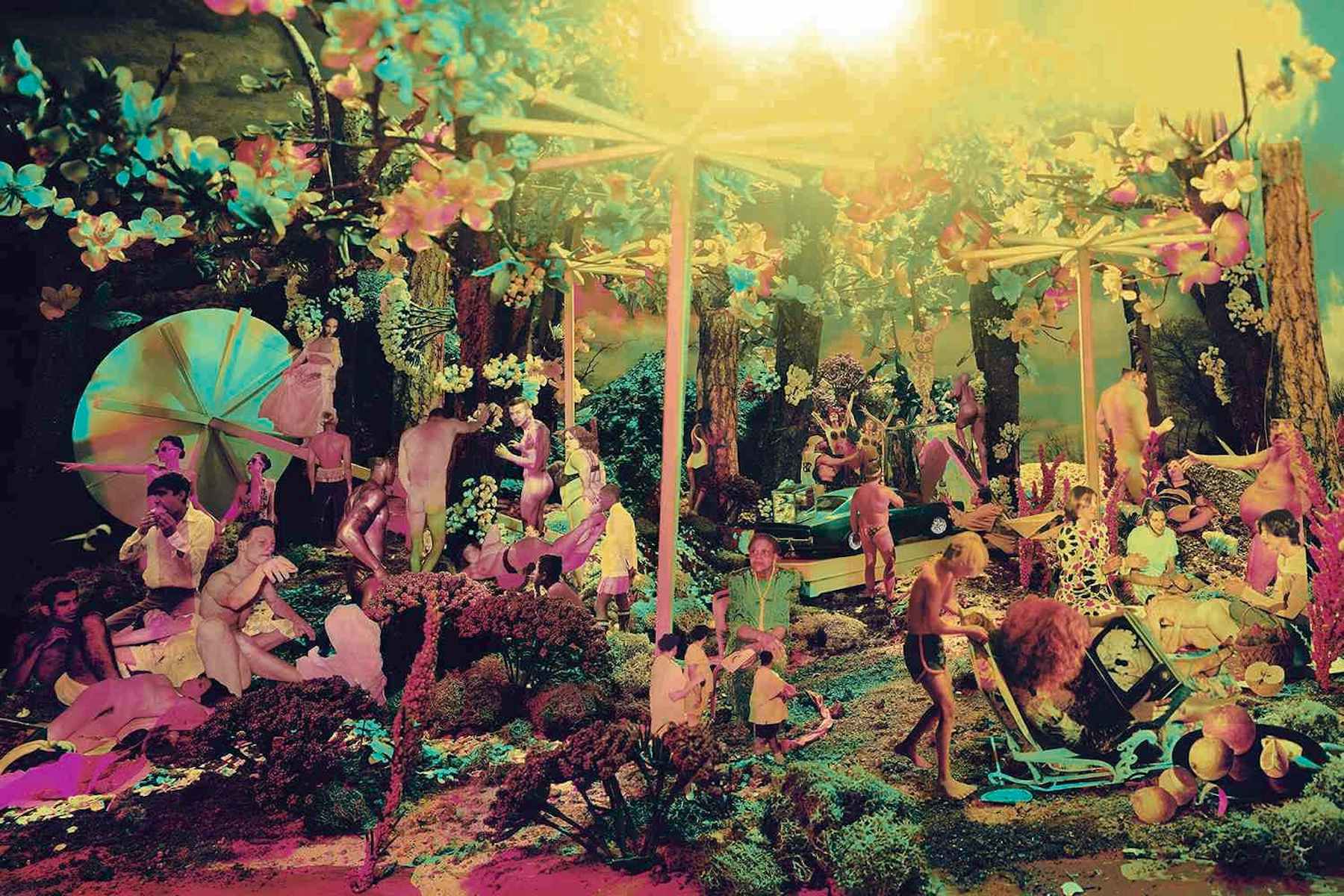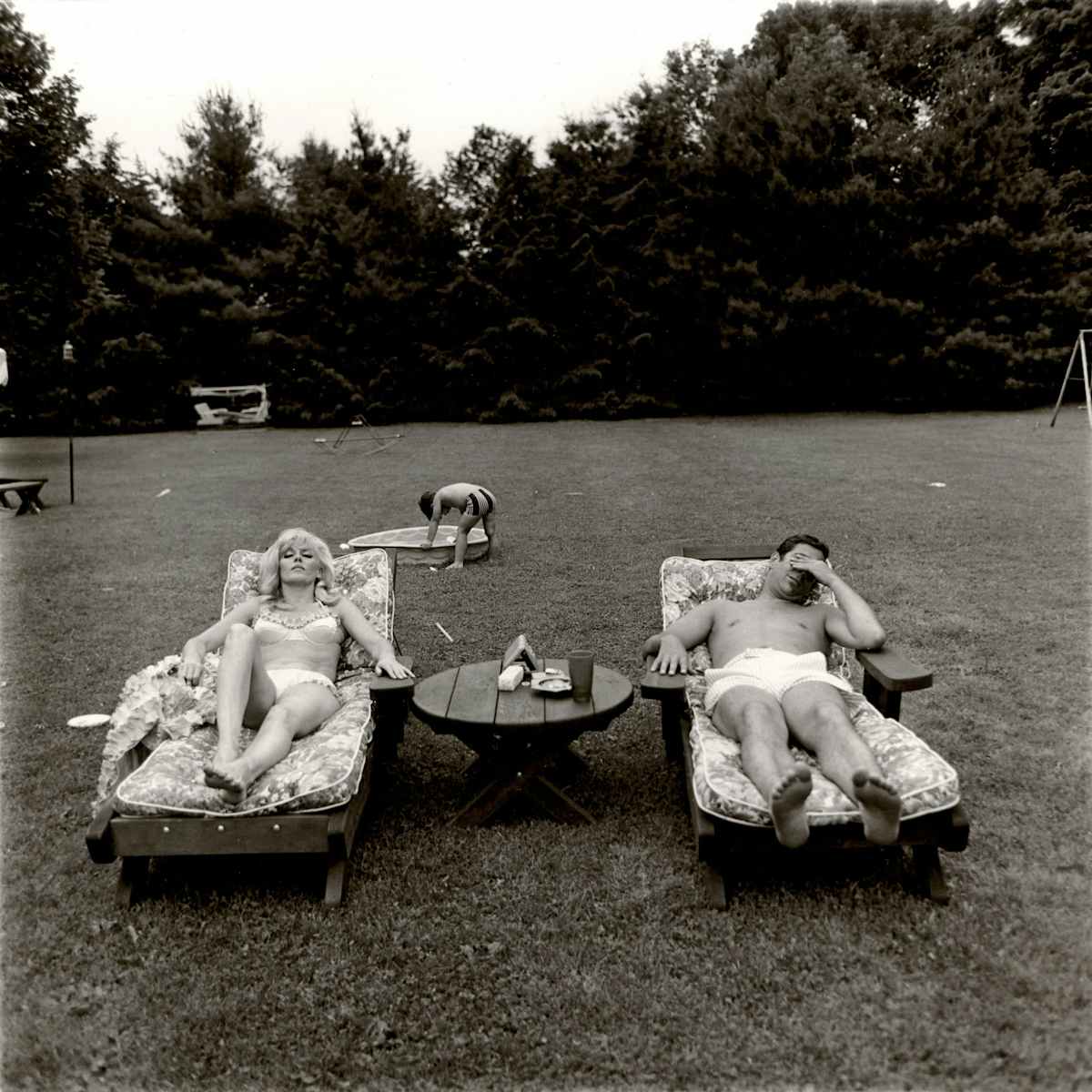 Since 1970 Miami has played host to its annual Art Basel, staging the world's most exciting contemporary artists and galleries from around the world. Much like its host city, Basel is famed for its vibrant, high-energy spaces and proper eccentric, art-mad characters you'll struggle to find elsewhere. It can be easy to forget about the art for a minute and drift off to a party at the Versace Mansion (you wish), but keep your eyes peeled and your ears open. Basel is full to the brim with work to make you go oooh and aaah – like photographer Diane Arbus's take on 1960s American Life in A Family on their Lawn One Sunday in Westchester, NY (1968), or Tennessee-born Wardell Milan's vibrant photo-collage Early Spring, The Charming Evening (2014) (both pictured above). Just think of the conversation starters at Christmas parties, mate. You'll sound smart and sexy!

Miami Beach Convention Centre, 5th December – 8th December 2019. Tickets: $65
SILENT MADNESS: MOWALOLA

When art meets fash-un! Since her initial Fashion East showcase last year, Nigerian-born, London-based designer Mowalola Ogunlesi has been a celebrated addition to the raw design talent churned out of London year after year. Erotic but not perverse, sexy and always seductive, the 25-year-old finds ways of tying together the nuances of her and her friends' experiences both in the UK or in Nigeria, usually on the sweat-soaked dance floors of an east London basement club. Now, though, Silent Madness, an immersive installation at NOW Gallery, will pay homage to the designer's unique marrying of her Nigerian punk aesthetic and her serious love for music (did you know she plays the drums?). And all of that in a surreal stage setting: walls, floor and windows draped in Mowalola-printed fabric, an explosion of psychedelic colours, mannequins covered in black tar dressed in her designs and a killer multi-channel soundtrack make for one hell of a disruption, while questioning perceptions of normality and challenging traditional discourse on African sexuality. Done the Mowalola way, of course.

Now Gallery, 6th December 2019 – 19th January 2020. Tickets: Free admission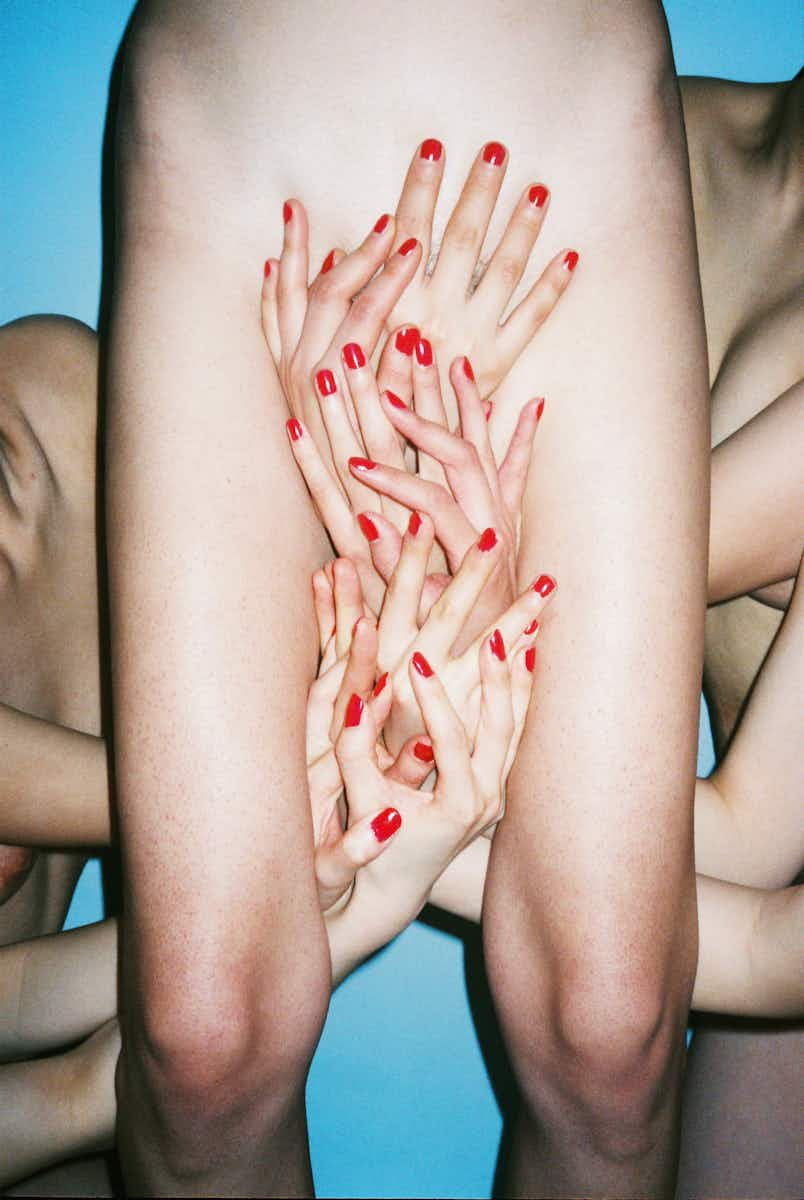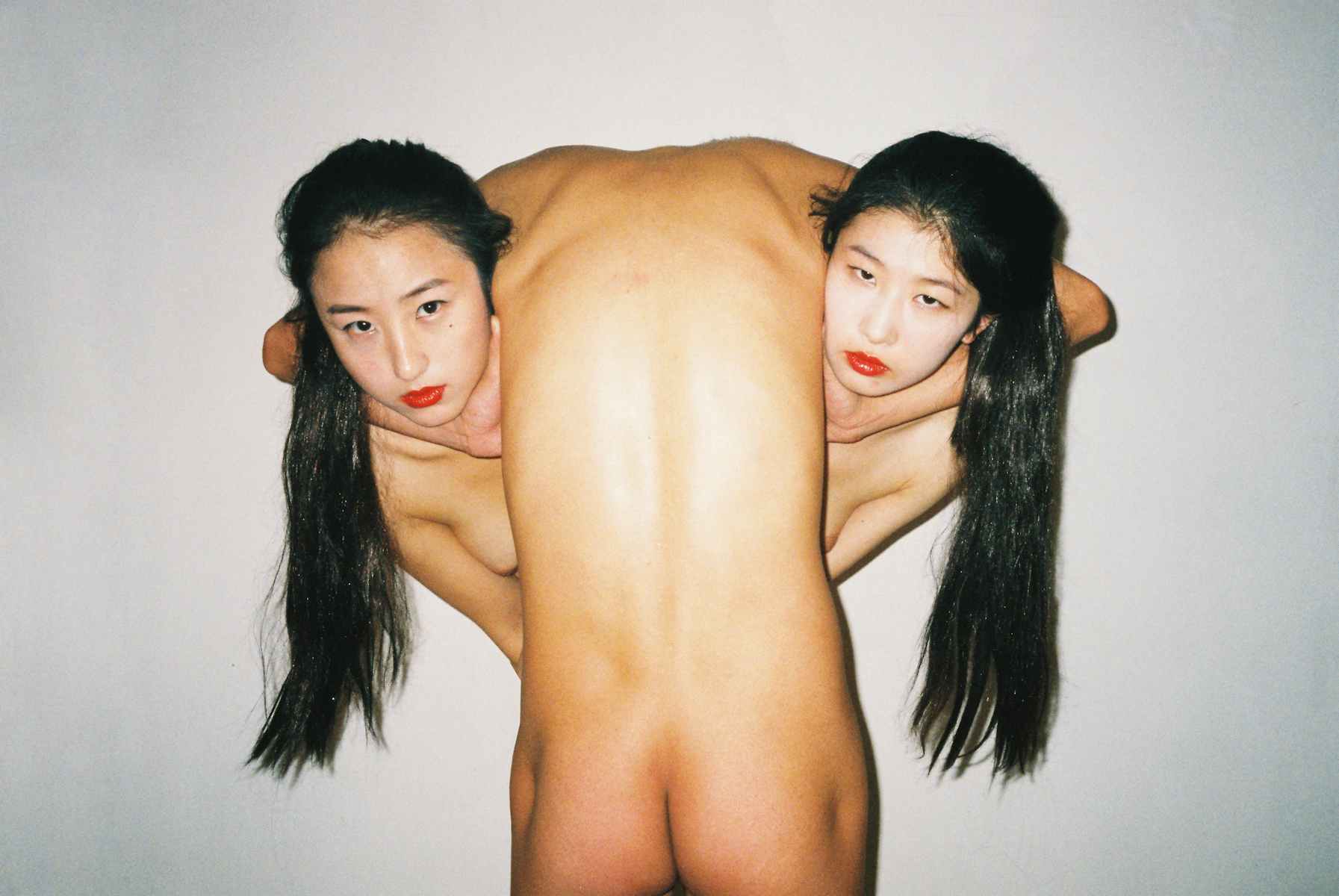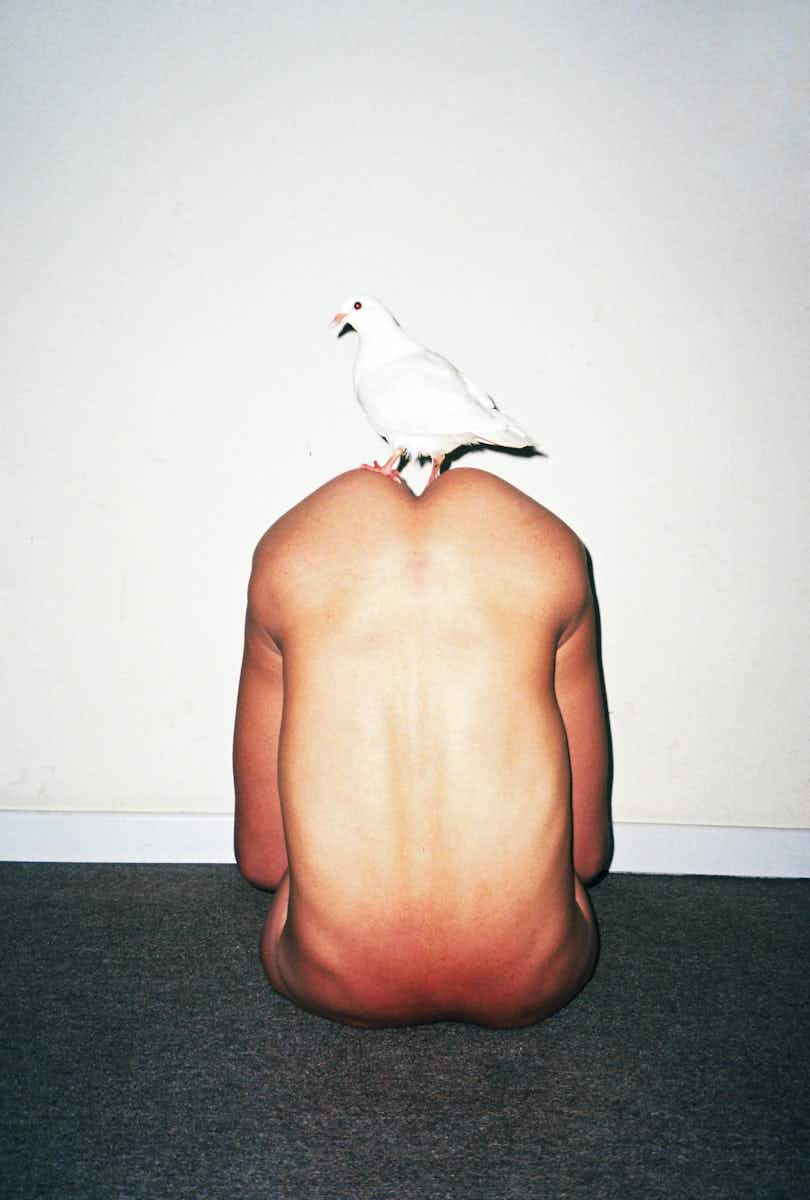 Caught somewhere between the raw authenticity of Juergen Teller and the naughty provocation of Allen Jones, Beijing-born photographer Ren Hang left a lasting impression after his suicide in 2017. With jet-black hair, porcelain skin and bright red lips, Hang's figures represent rebellion against the conservative notions of communist China, where nudity and sexual exploration are restricted, controlled and – in many cases – illegal. Like a saucy wink to the CCTV camera, though, the idiosyncrasies of Hang's work brought to life through weird props, animals and bendy poses are a beautiful reminder of how protest can be adapted through the lens. With over 150 recent works on display, this marks the first time Love, Ren Hang will show in Germany.

C/​O Berlin, 7th December 2019 – 29th February 2020. Tickets: Free admission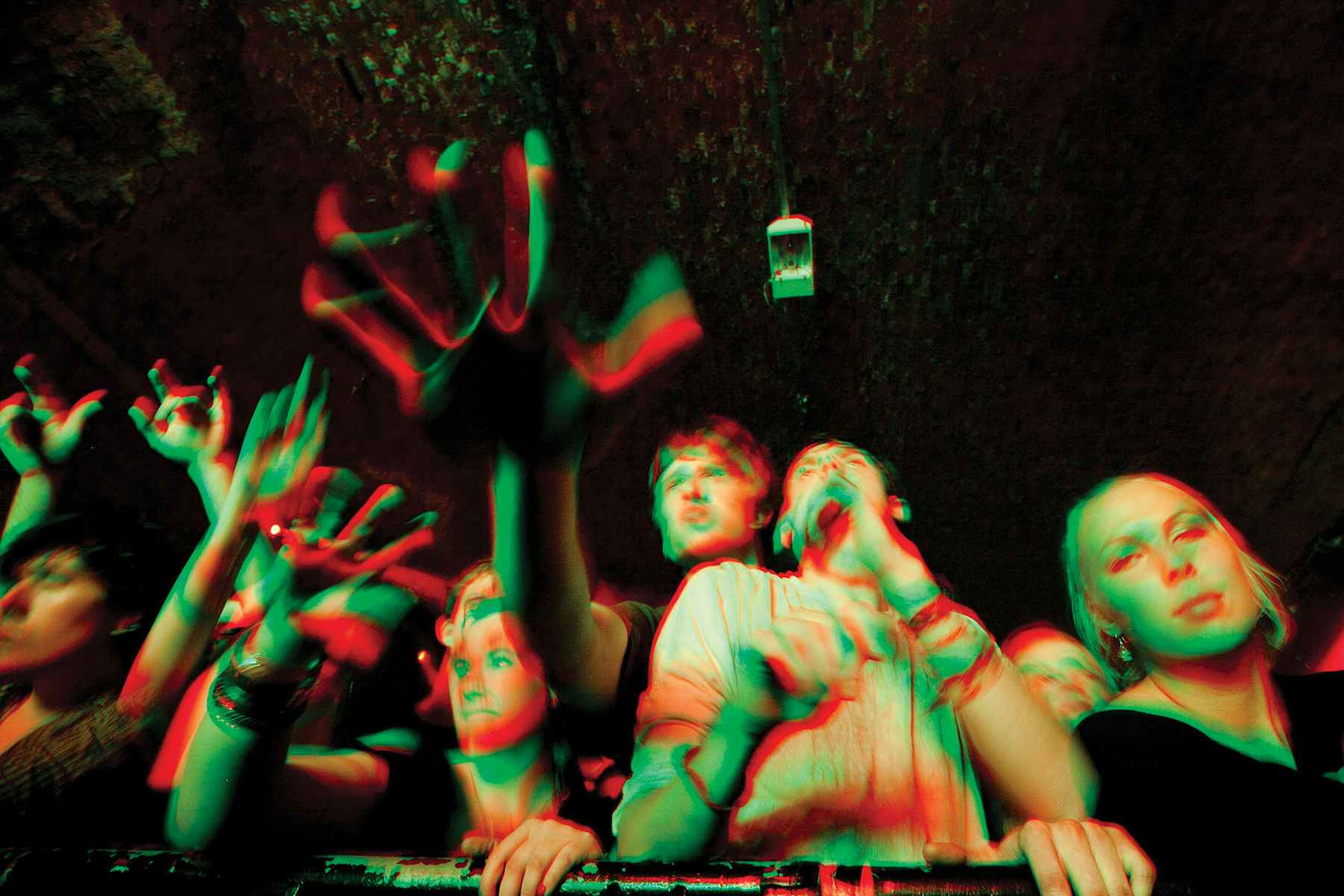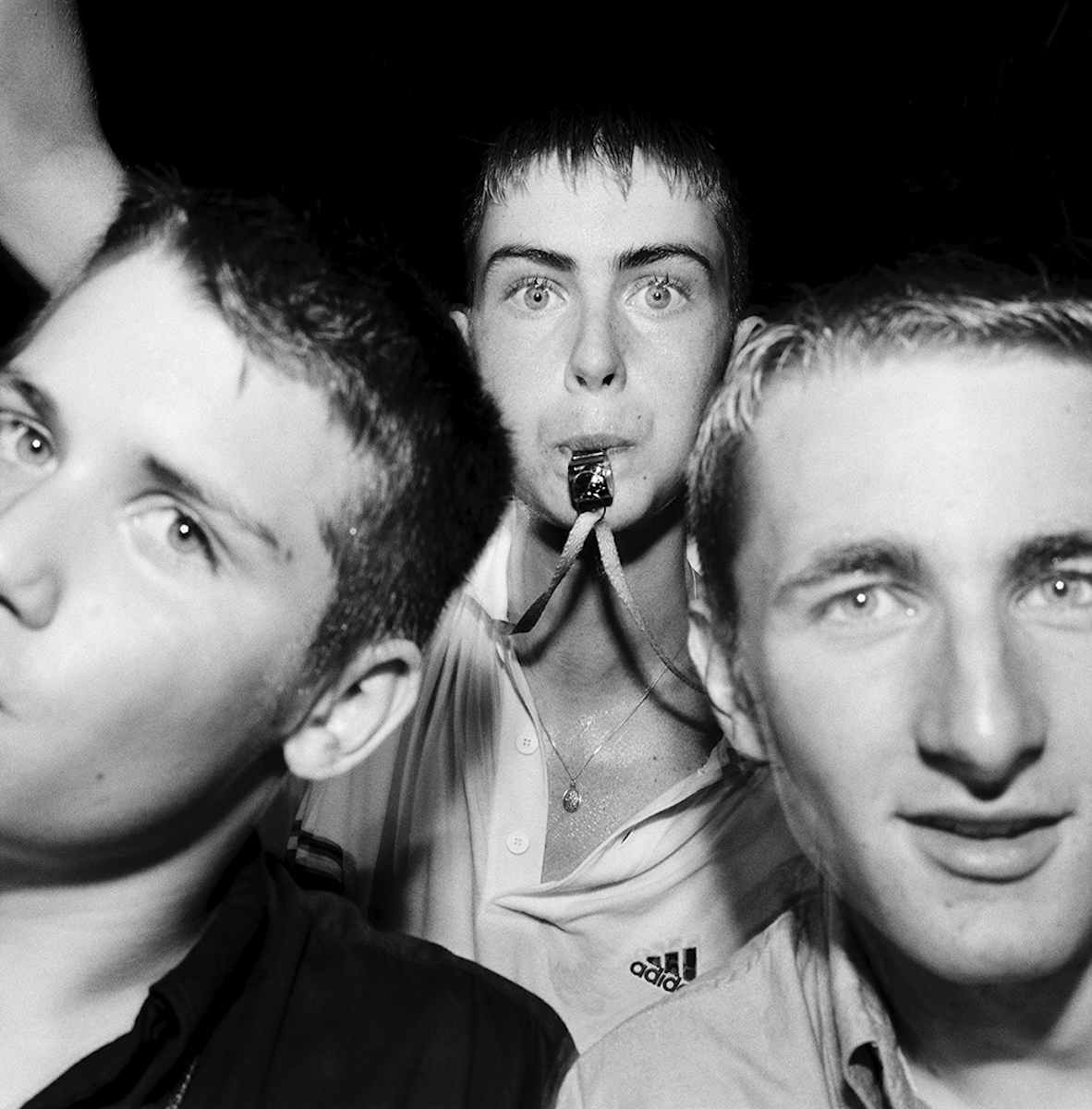 SWEET HARMONY
This one's all a bit déjà vu – remember the Saatchi Gallery's Sweet Harmony exhibition charting the acid house movement that closed in September? Well, it's back. Thanks to immense popularity and public interest, the exhibition is moving to Manchester, the birthplace of acid house and UK rave. Philly Adams, co-curator of Sweet Harmony, said: ​"It makes absolute sense to bring Sweet Harmony to Manchester; with so much history, and the city's current prominent place in the rave culture scene." It'll run as an immersive warehouse exhibition and feature works from the likes of Ewen Spencer, John Shard (who was Hacienda's resident photographer), as well as iconic UK rave scenes from the club itself, The Stone Roses' 1990 Spike Island concert and Northern Soul style.
Depot at Mayfield, Manchester, 8 – 11th December. Free admission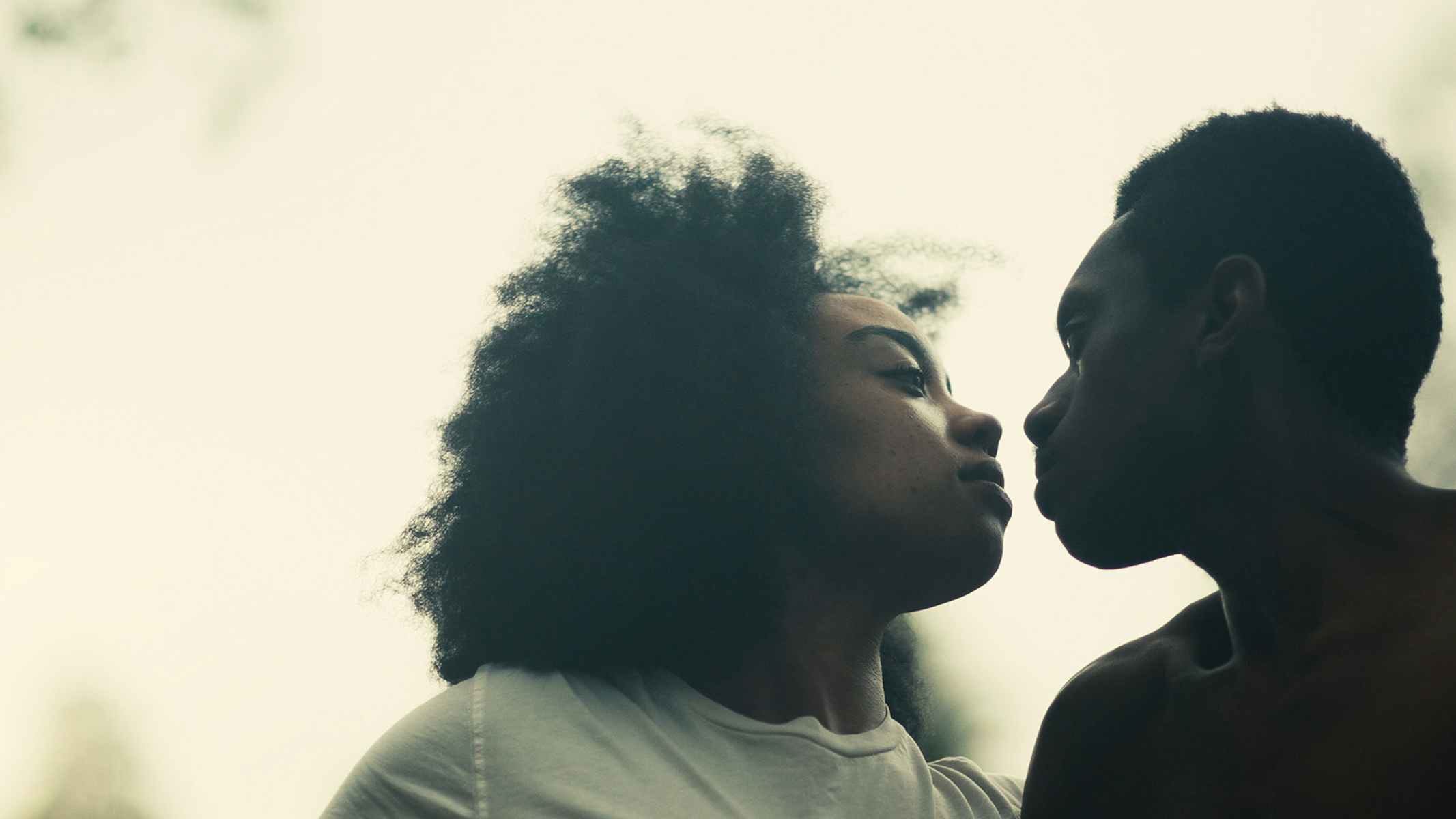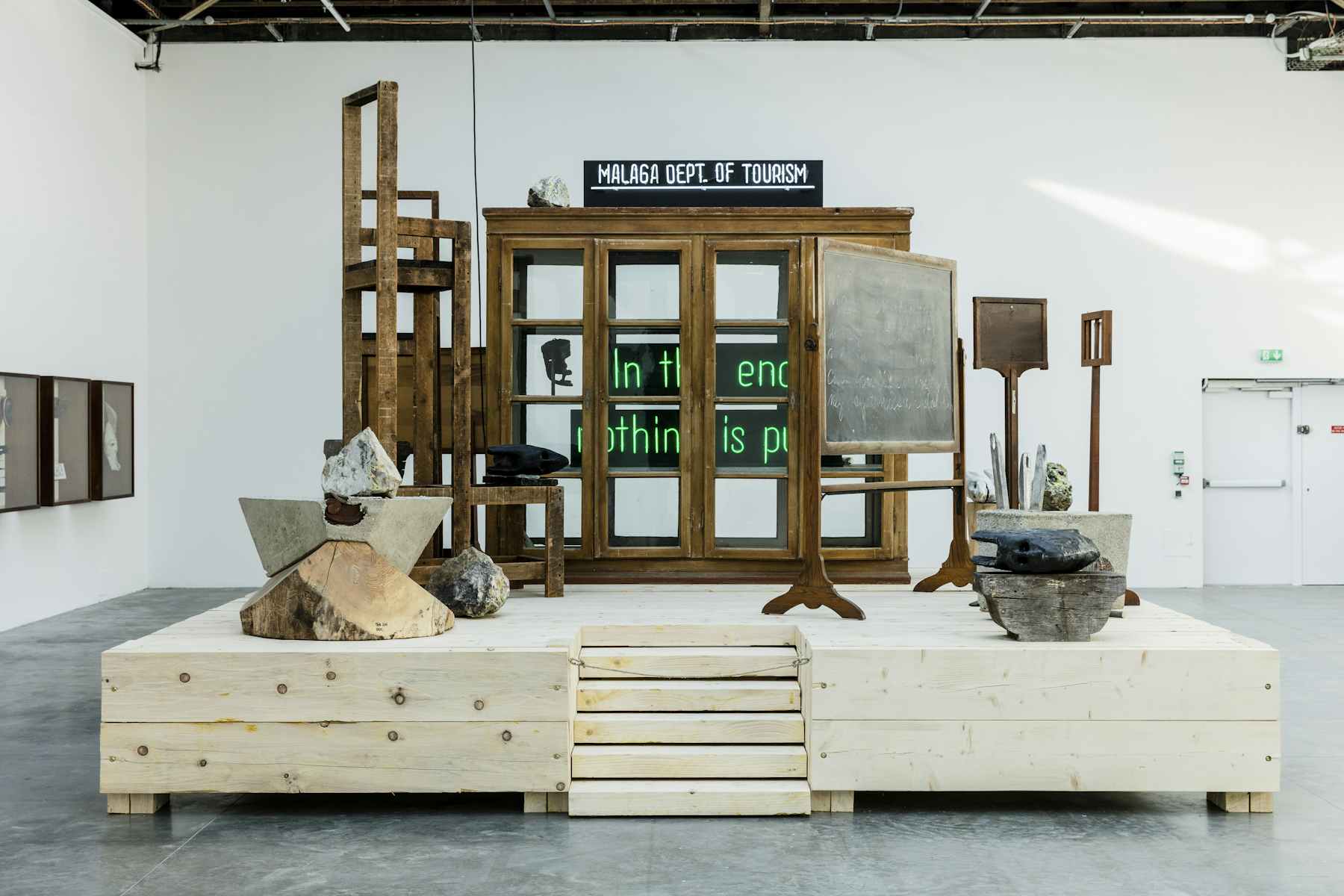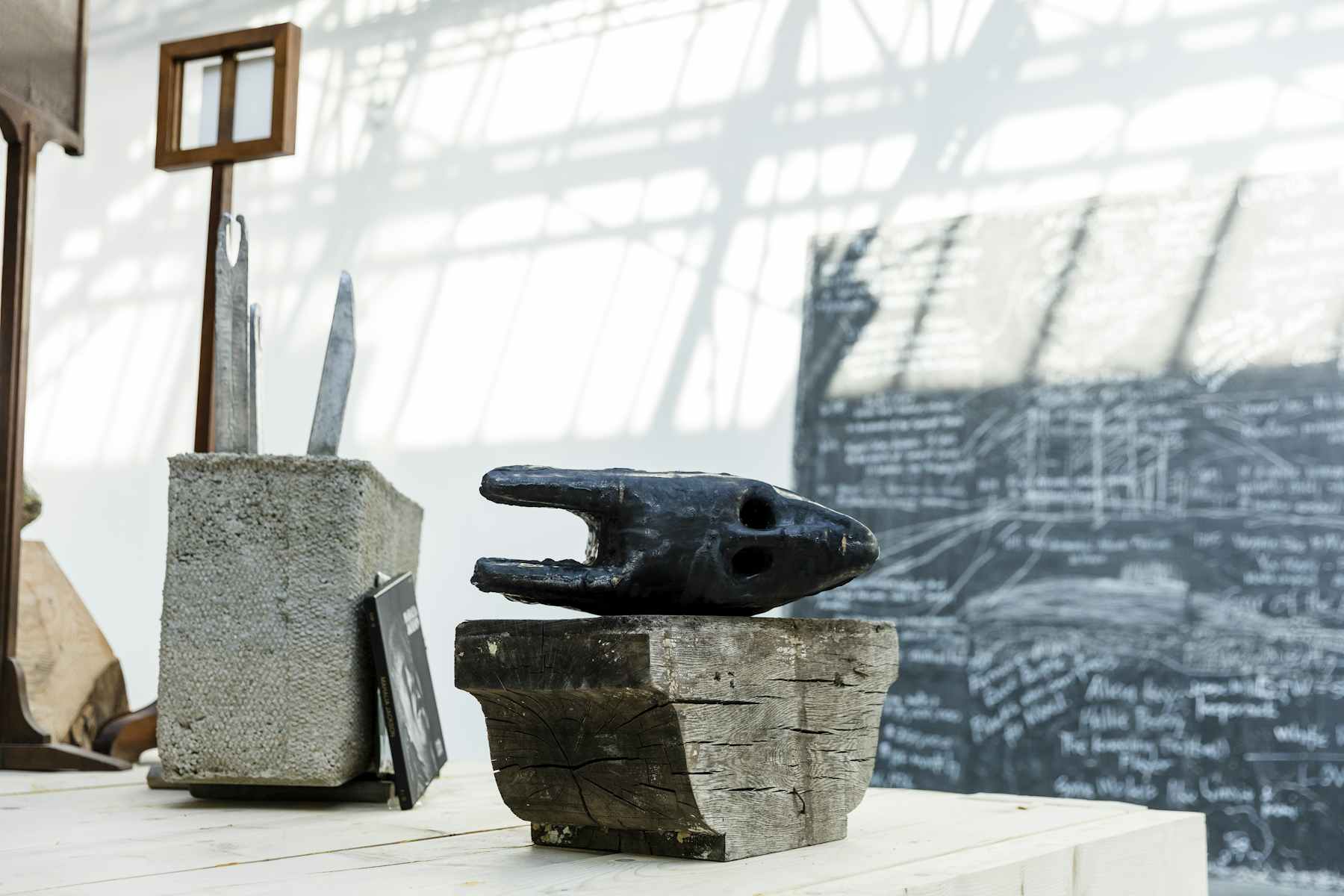 Delving into the history of Malaga, a small island near Maine in the United States, Theaster Gates' first solo exhibition in the UK, Amalgam, explores the once ethnically-diverse community living in relative isolation from the mid-19th century up until their eviction in 1912 by the state governor, who deemed the community undesirable. No housing, jobs or other support was offered and some inhabitants were involuntarily committed to psychiatric institutions. The exhibition explores this in three large-scale works: Island Modernity Institute and Department of Tourism (2019), a multi-part installation; a 20-minute film titled Dance of Malaga (2019); and So Bitter, This Curse of Darkness (2019), an immersive space. Always with an outward-looking approach to social commentary, Amalgam is a reminder of why Gates is Chicago's greatest artist export, questioning race, territory and inequality in the United States.

Tate Liverpool, 13th December 2019 – 3rd May 2020. Tickets: £10.50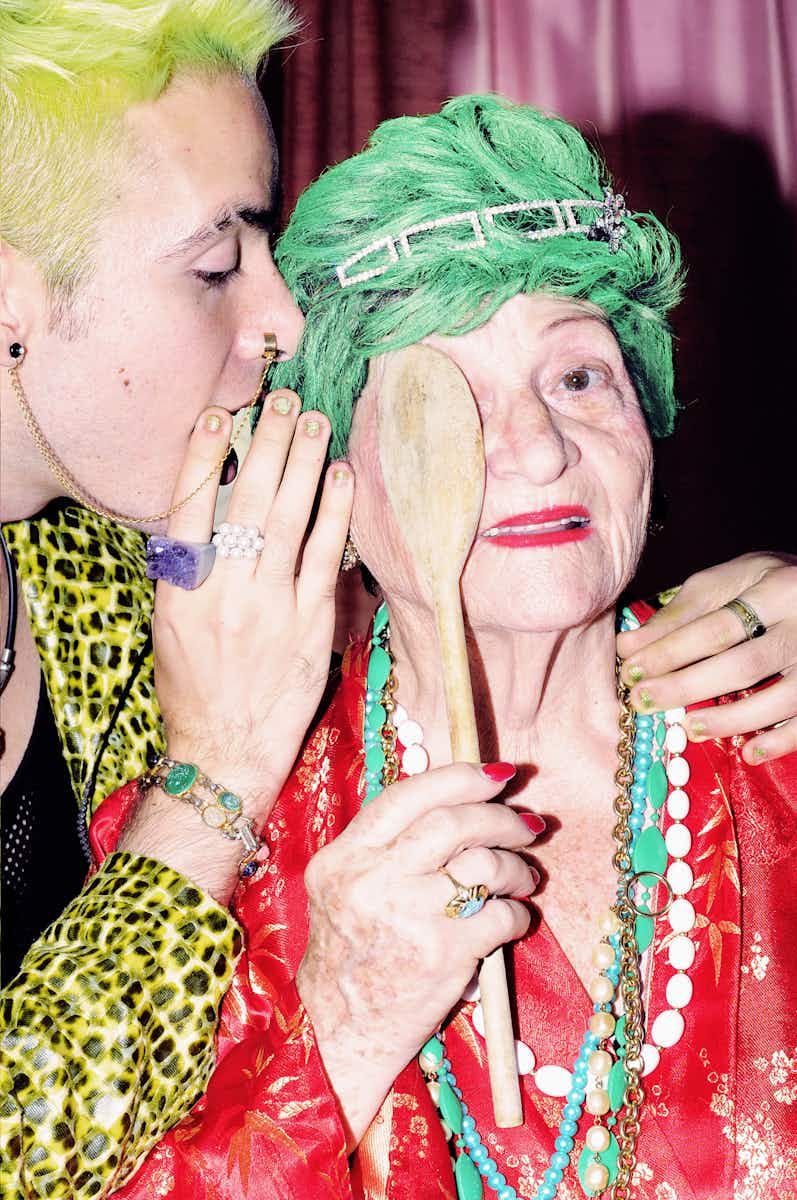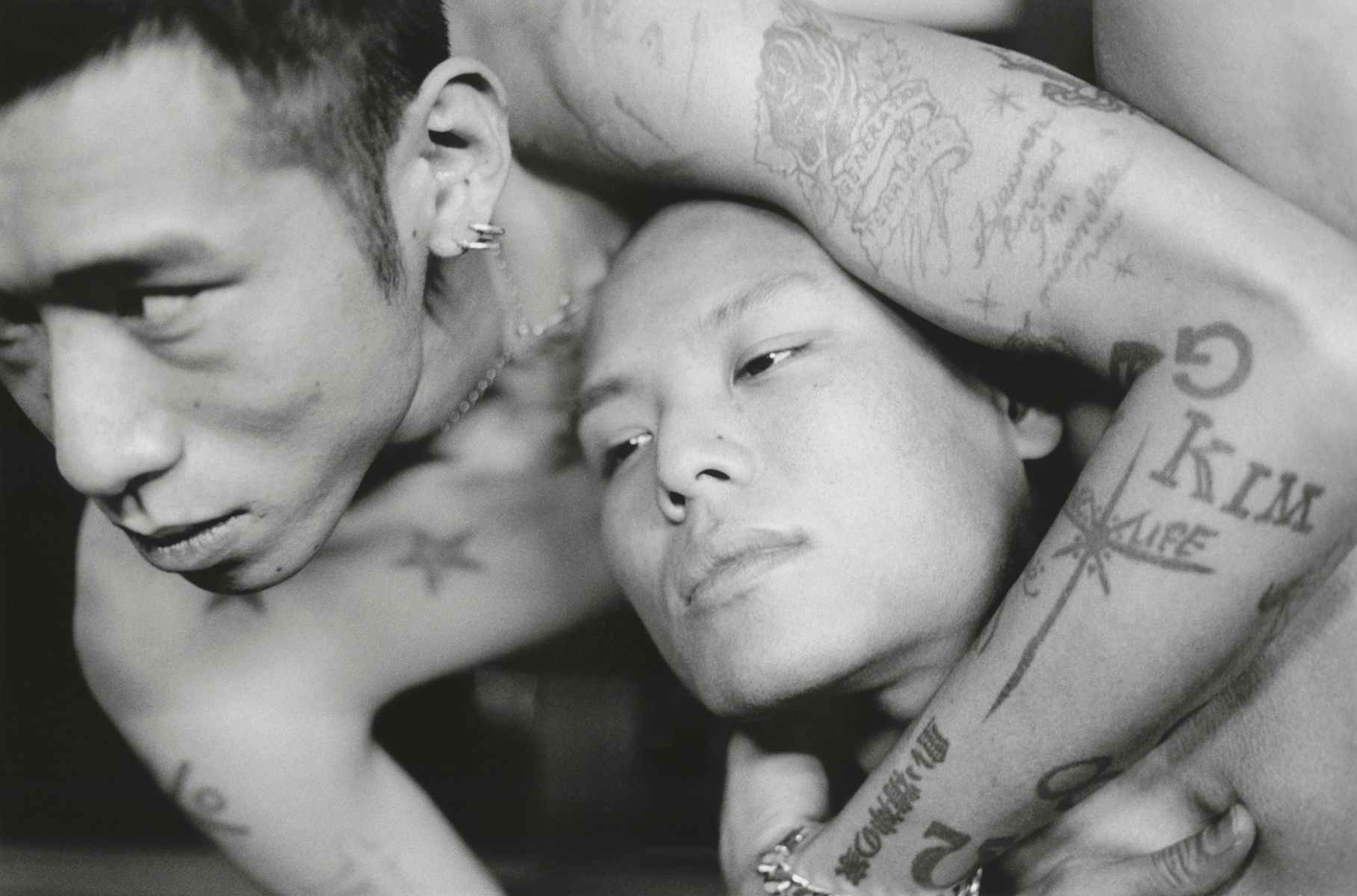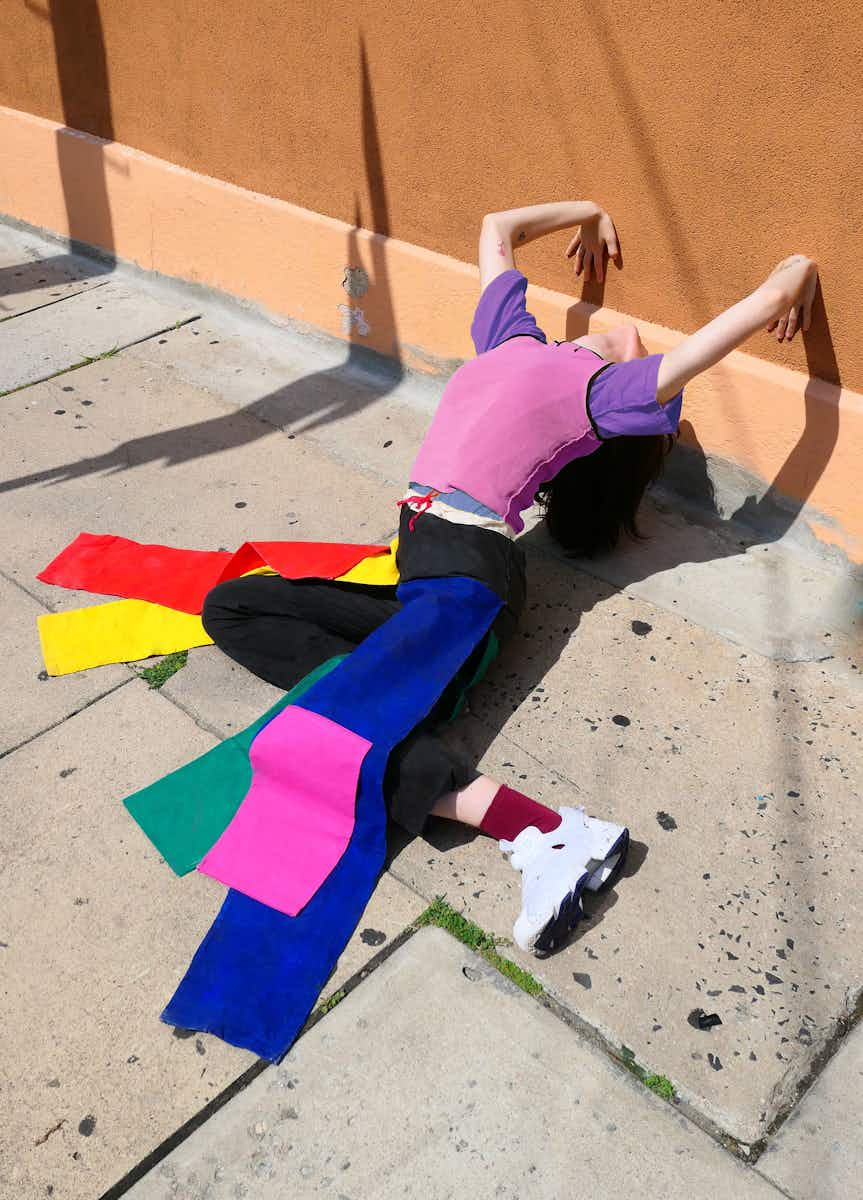 What do we think of as fashionable? Why do we wear what we wear? Who gives a shit? Adorned: The Fashionable Show at FOAM Gallery attempts to answer these questions and more, in an exhibition bringing together an emerging generation of visual artists and photographers who work with fashion – but not in the glossy mag-type way. Instead, they're each using fashion and style to spark conversation on social and political issues, identity and everyday life, whether it's photographer Catherine Serval's series of diverse casting to represent a wider population, or Sneakers like Jay‑Z – a project by artist Ambroise Tézenas exploring the idea of identity re-shaping itself in certain environments and circumstances. Meanwhile, photographer Mohamad Abdouni explores and documents queer culture in the Middle East, where clothing and beauty is a conscious form of self-expression.
FOAM, 13th December 2019 – 11th March 2020. Tickets: €15.50

HONEY BOY
Written as a form of therapy during a stint in rehab, Shia LaBeouf's semi-autobiographical screenplay Honey Boy is a raw portrayal of the rippling effects of childhood trauma. Delving into the actor's troubled relationship with his abusive father, the Alma Har-el directed film is a cathartic release for both LaBeouf and the viewer. Look out for a brief cameo from FKA Twigs, too.
In cinemas from 6th December
THE KINGMAKER
Lauren Greenfield's (The Queen of Versailles, Generation Wealth) latest doc, The Kingmaker, explores the political career of Imelda Marcos, the Philippine's former first-lady. Intimate footage marks her journey, as the Marcos family have their power reinstated, while exposing the political machinations of the Philippines and the powerbrokers working behind closed doors. A truly outstanding story.
In cinemas from 13th December

STAR WARS: THE RISE OF SKYWALKER
The Rise of Skywalker is the final episode of the nine-part Skywalker saga and it's going out with a bang. With the age-old fight between the Sith and the Jedi reaching its crescendo and the Resistance facing the First Order, it's gonna be a signature Star Wars space opera. The force is definitely strong with this one. Hats off to J.J Abrams, who took the reigns off creator George Lucas, following Walt Disney's acquisition of Lucasfilm.
In cinemas from 19th December
CATS
We all saw that trainwreck trailer, but let's be honest – we're all still gonna go watch it. Starring James Corden, Judi Dench, Jason Derulo, Idris Elba, Jennifer Hudson, Ian McKellen and Taylor Swift, Cats is the live-action, borderline creepy CGI reincarnation of the bonkers eighties theatrical production. Directed by Tom Hooper, the man behind Les Misérables (2012), we're expecting this to be big, brash and a secret guilty pleasure.
In cinemas from 20th December
LITTLE WOMEN
The classic coming-of-age period drama is getting a 21st century reboot. With Hollywood golden girl Greta Gerwig and award-winning actors Saoirse Ronan, Emma Watson, Florence Pugh, Timothée Chalamet and Meryl Streep all involved, it's already drumming up serious Oscar buzz. Heck, even Gillian Armstrong, the director of the classic 1994 adaption, tweeted her approval on Monday night.
In cinemas from 27th December
Camila Cabello: Romance
Label: Epic Records/​SYCO
The three-time Grammy nominee has a flair for sultry, steamy tunes so we're hoping that Romance will be the perfect winter warmer. We're also hoping she'll lay off on the PDA with Shawn Mendes.
Released in the UK on 6th December

Stormzy: Heavy is The Head
Label: #MERKY Records
Britain's national treasure is back with his hotly-tipped second album. If singles Crown, Wiley Flow and Vossi Bop (the last of which landed Stormzy his first Number One) are anything to go by, it's gonna be a corker. Features from Aitch, Headie One, Burna Boy and Ed Sheeran are also pretty cool.
Released in the UK on 13th December


Harry Styles: Fine Line
Label: Columbia/​Erskine
After breaking the internet with his big pants earlier this month, our issue #1 cover star is preparing to storm the charts with his second post-1D album Fine Line. *Swoon*.
Released in the UK on 13th December

Kanye West: Jesus is Born
Label: GOOD/​Def Jam
During his Beats 1 Live interview with Zane Lowe, Ye announced he'll be releasing another album on Christmas Day. No word on whether he'll continue the gospel theme (maybe it'll be Christmas covers? Hmmm…). Still, following the delays dropping Jesus is King, we wouldn't hold our breath on this one.
Released in the UK on 25th December

More like this