How fashion debunked the Roaring Twenties in 2021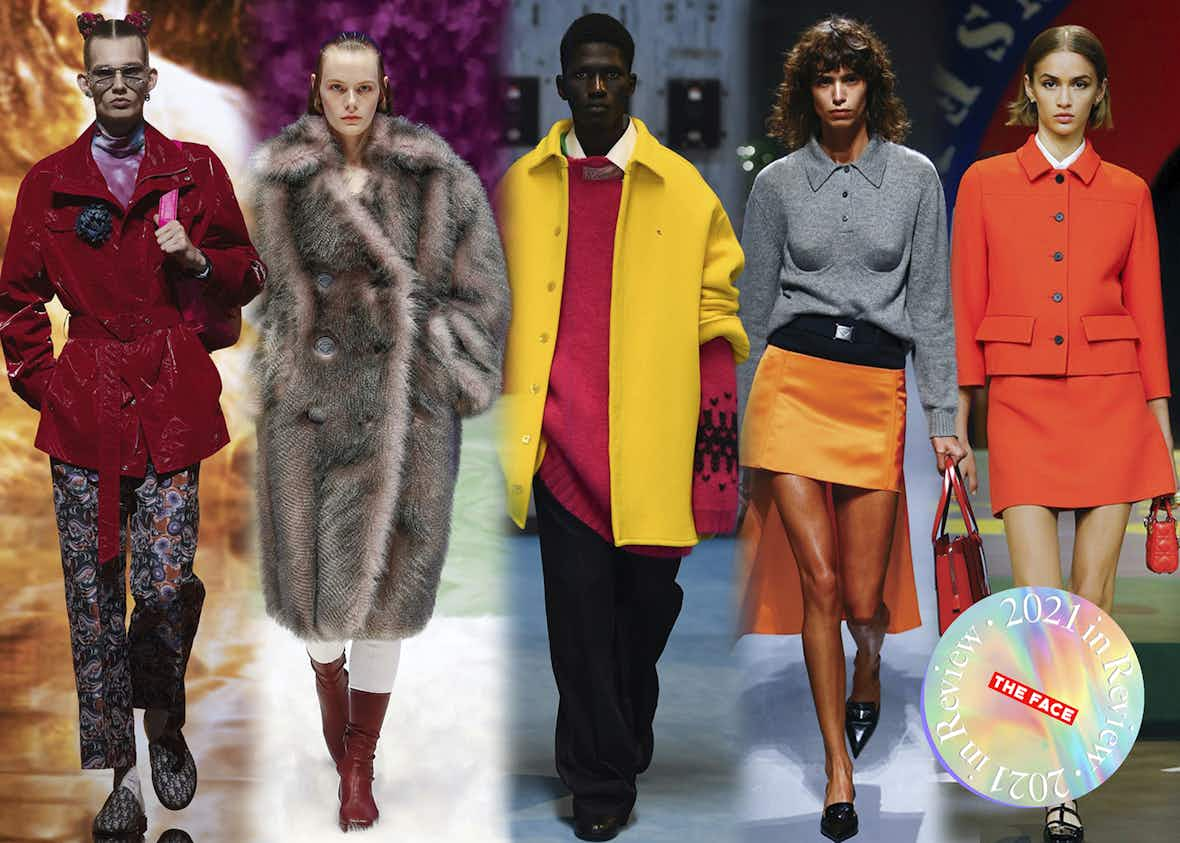 2021 in review: As we geared towards a summer of hedonism, the anti-climatic months were exacerbated by collections pointing to practicality in September. Here's how fashion found its libido, only to remind us of the dreaded 9 to 5.
Ignorance can be a fine thing. Two years ago, we were ignorant and blissfully unaware that a novel virus recently discovered in Wuhan, China would soon change our lives. Back in December 2019, we had ambitions to Make the ​'20s Roar Again!, as one Forbes writer put it. After months of political uncertainty, disillusionment and division, we were hopeful that something would have to give in the new decade.
Little did we know that, a year later, our future would feel even more uncertain. Hell, in December 2020, many of us didn't even know if we'd make it around the table for a slice of mum's dry turkey, after the pandemic found its way into the UK in March 2020. Remember that news announcement that had us all rushing to train stations to make it home before midnight?
Mere weeks before that, though, Dior Men's creative director Kim Jones reignited hope, taking us on an otherworldly trip in a collection that hit all the right notes: rave, futurism, psychedelic prints (courtesy of artist Kenny Scharf), all soundtracked by early-90s club kids Deee-Lite. For a moment, it felt like a post-pandemic future would be in some galaxy far, far away.
The clothes in question weren't particularly bonkers. There was practicality in the knee-length suit jackets, simple bombers and waist-cinching trench coats. But set against a sci-fi backdrop, models' hair neon coloured and tied into buns as they marched to thumping dancefloor fodder, there was a feeling that all the hardship of lockdown was for a greater good; that somewhere out there was a sexier, more exhilarating world where us hard-done-by losers could party at the other side of the pandemic.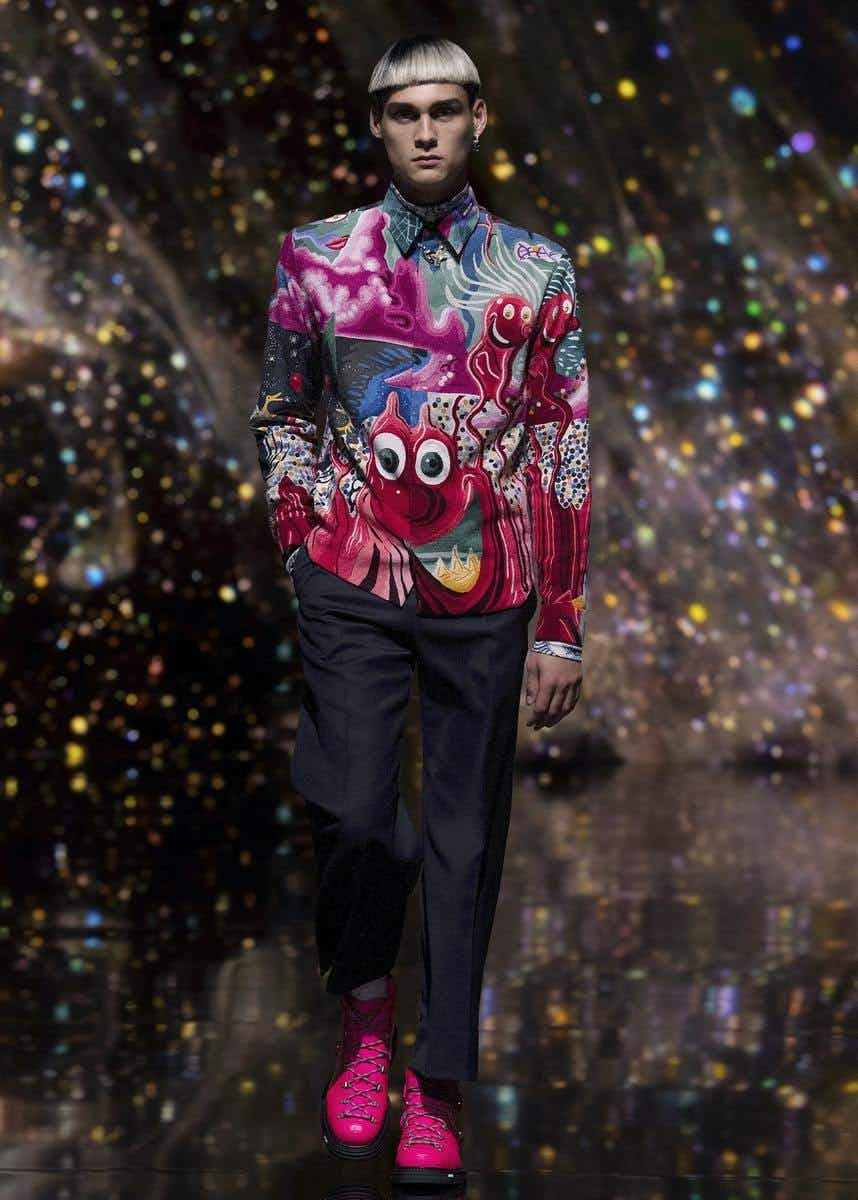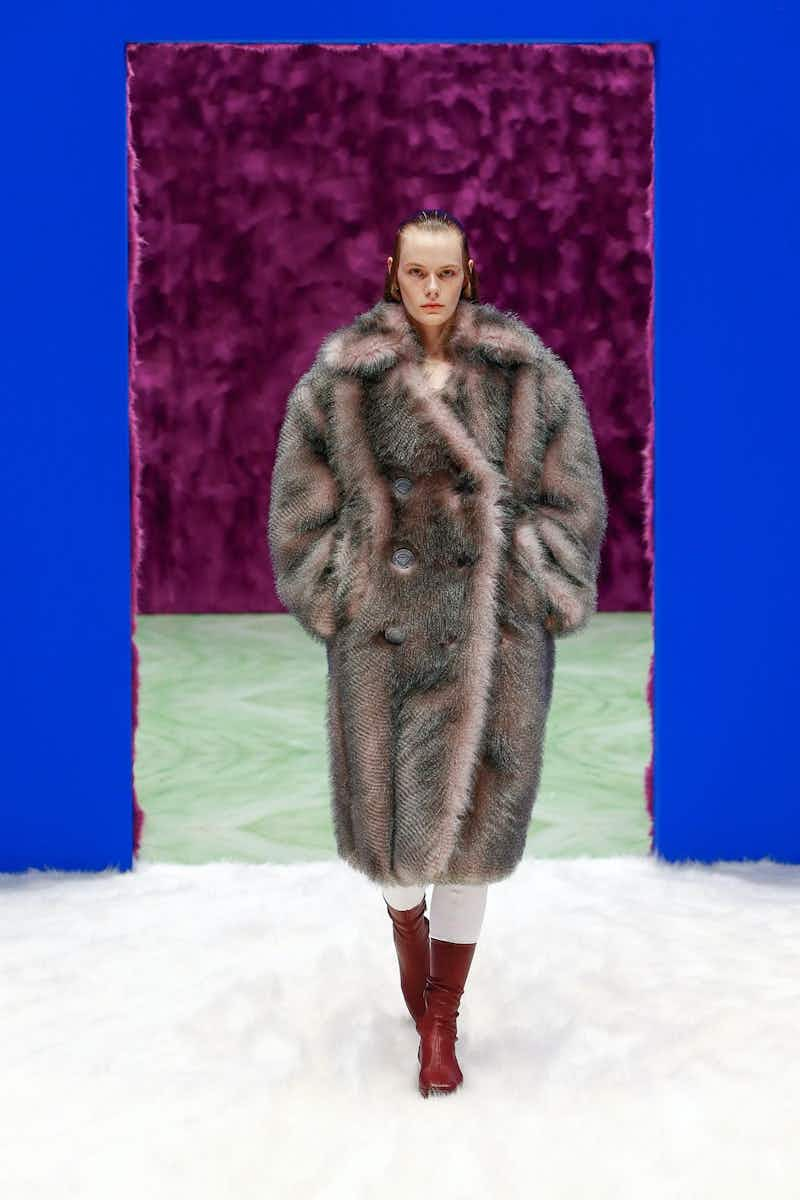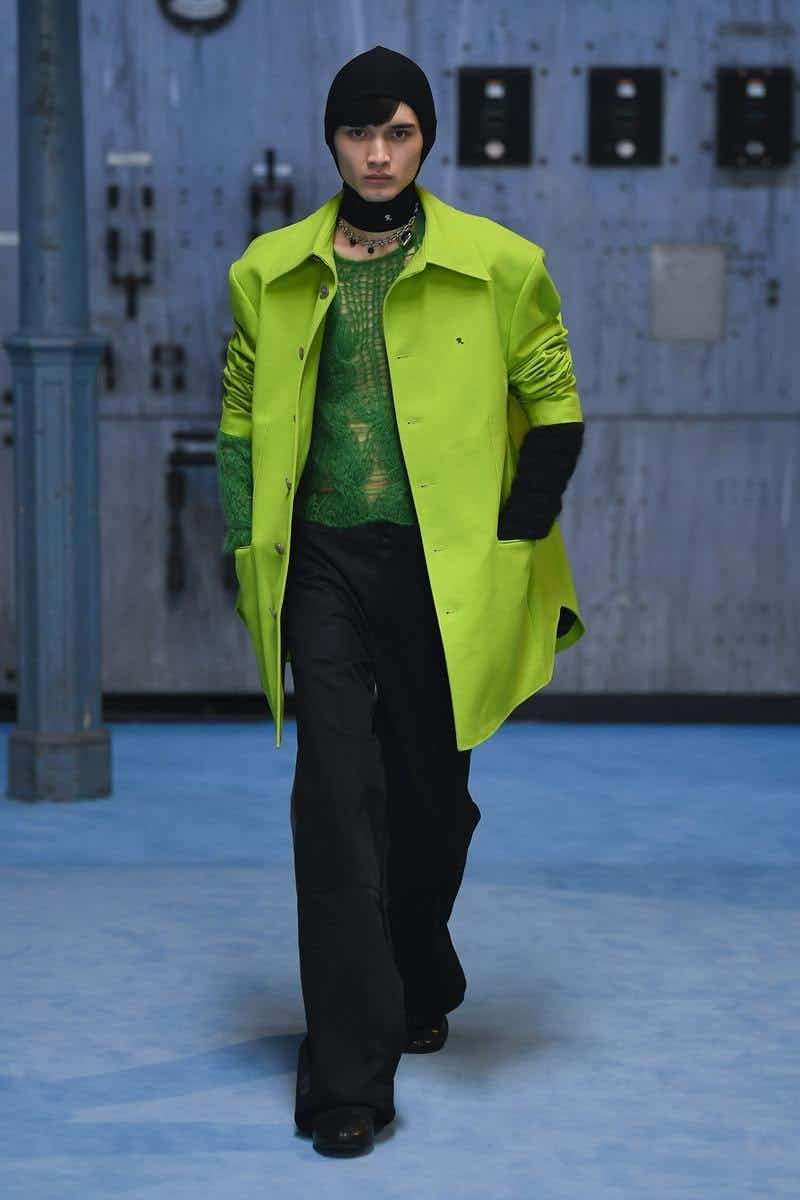 We needed it. Stuck in the throes of a bleak reality, all we had was hope. Hope that, soon, the pandemic would be a thing of the past. Hope that in the darkest of times, youth often revolts. Hope that said youth revolt could mean great parties. Hope that, for once, mum wouldn't dry up the bloody turkey. And hope that, finally, the promised Roaring Twenties was nigh.
After all, the actual Roaring Twenties, The Great Gatsby kind, was a product of shiny new life after World War One, a glittering affair, all parties and new-found consumerism. And if we had to endure the government's tired Blitz spirit rhetoric throughout lockdowns, surely the least we deserved was a revival? A new lease of life for us, the young. Raves, all-night benders, dancing on bars, throwing up in cars, saying an enthusiastic ​"yes" to any invite that would come our way, even if it was crap. In times of great uncertainty, imaginations run wild. When there's zilch in terms of direction, often we make our own.

And designers thought so, too. What came after Jones's intergalactic space mission for Dior was a glamorous, hedonistic, wholly impractical prediction of life after the pandemic and a middle finger to tracksuits – or anything comfy, for that matter. When Miuccia Prada and Raf Simons debuted their second collection as co-creative directors of Prada, they set a rip-roaring tone for the year ahead with XXL faux fur coats, full-length patterned evening gloves and sequins on dresses and trench coats. Hair scraped back, it was fine grandeur and, like Trippy Jones, worlds apart from our reality at the time.
Simons followed a similar trajectory for his namesake label, taking die-hard fans back to the future in his AW21 collection, presented in March. He referenced the best of his early archive, with oversized knits, impeccable tailoring and bold, bright block colours harking back to his Jil Sander days. But Simons knows he's influencing from the top down: his collection was a message to the youth and it felt optimistically futuristic, giddily experimental and celebratory. Simons has long owed his references to the kids he crosses every day: the rebels, the punks, the cool kids. If any designer was to predict the acid-coloured shenanigans of our post-pandemic future, it would be him. We sat up and took note.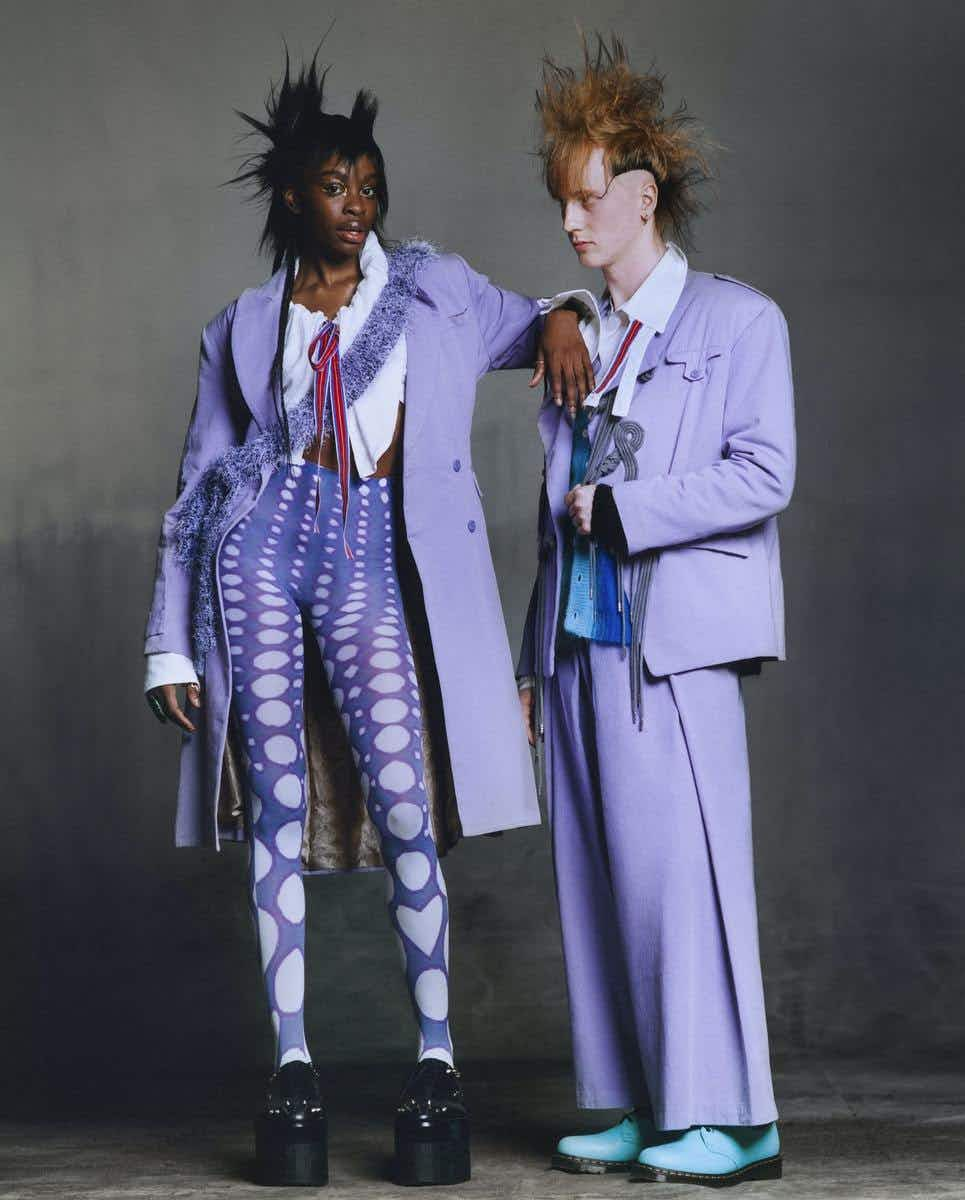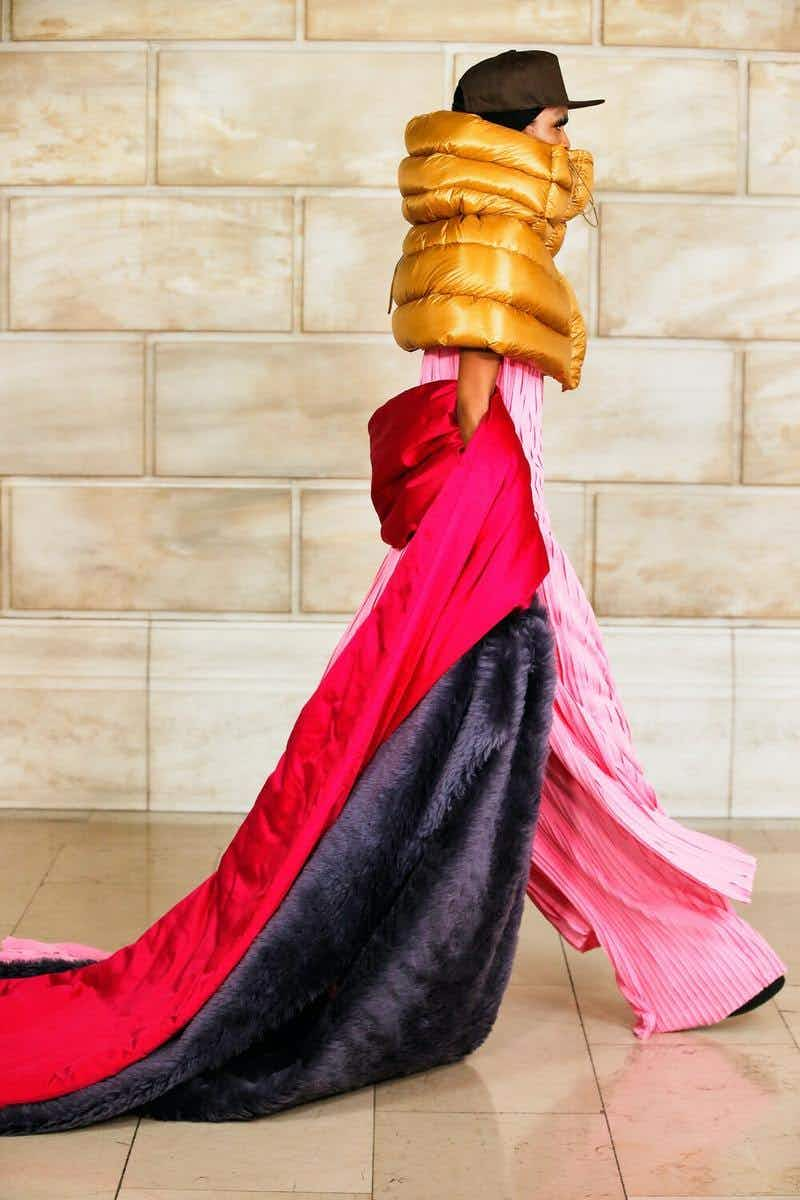 It was a stark contrast to the styles of 2020. The collections that had preceded them, presented as digital lookbooks in the middle of the initial lockdown, were about comfort, soft in fabrics and loose in fits. But at that point, we weren't ready to get too optimistic. Life had only just changed dramatically, and we were still hosting Zoom cocktails (blimey). Never mind sweating it out in the club. Our weekly outing was doing the Sainsbury's shop.
But after the cancellation of Christmas, the months that followed felt like a decent time to pick ourselves back up (ish) and look forward to the oncoming months. This was the final lockdown, surely. And while the first, milestone vaccination was taken on 8th December in the UK, it wasn't until the months before summer when the vaccine became readily available to young people – and we were out queuing in droves to get protected.

From March 2021 onwards, off-schedule, digitally-presented collections geared towards a hot, hedonistic summer. Charles Jeffrey dedicated his collection to the heady dancefloors his namesake label was born out of. Titled Gloom, the Scottish designer somewhat embraced the darkness of the past year through X‑ray-style tartan influenced by The Nightmare Before Christmas, feverishly theatrical embellishments and dramatic prints fit for a royally fucked up banquet.

By June, fashion had found its libido. The months got warmer and Loewe was giddy with excitement, with creative director Jonathan Anderson presenting a liberating take on menswear. Sequinned mini dresses, BDSM-influenced cuts and kilts were shot by fashion photographer David Sims, in an effervescent ode to the dancefloor, with pops of acid house shades hanging loosely off Loewe​'s shaven-headed boys. It seemed like a final, definitive rallying cry for the Roaring Twenties.
But by the end of the month, Marc Jacobs intensified the point, with a more is more approach. A curious collection, Jacobs' cult looked like mole people gathered in voluminous puffer nylon, wrapped in weird shapes contorting the body, as models marched in his underground freak show. If art imitates life and all that (illegal raves were abundant at this point), then the street was about to become your own, personal runway.
Then summer was anti-climatic. Sorry, but it was. For all those months we spent indoors envisaging scorching, raucous raves in whimsical woodlands, spending three days out on the trot and taking suspicious substances from hot guys with mullets, we essentially went back to normal. Besides the regular 9 to 5, weekday nights were spent in the pub. Come weekend, nights were also spent in the pub. Parties of the extravagant variety were few and far between, and the summer sun lasted until about mid-June when flash floods hit, only picking back up in September – just about. FOGO, it seemed, had also affected the nation in one way or another and the Roaring Twenties was once again off to a not-so-roaring false start.
Was it inevitable that we'd simply go back to normal, pre-pandemic life? After so many months of abnormality, perhaps what we missed the most all along was the dull dreariness of the morning commute, grabbing a coffee from Pret, meeting a friend for dinner after work, a weekend evening pint, even a shit Tinder date.
After nearly a two year break, Fashion Month officially returned in September, with designers presenting to live audiences. As London Fashion Week kicked off, emerging designer Saul Nash led the way with an SS22 collection inspired by his school days. Playing to his strengths by offering technical sportswear – breathable hoodies and ventilated shorts – it was hard to ignore the practicality of it all. It was, as summer had been, decidedly normal. Nash even introduced womenswear for the first time, with a two-piece top and skirt suited for the netball court. It was a fitting but no-frills approach. As the kids were actually going back to school, so were we, returning to the office and resuming meetings off Zoom.

That's not to say that London Fashion Week – or Fashion Month for that matter – was devoid of sexiness. Collections from Supriya Lele, KNWLS, Nensi Dojaka, Maximilian and Saint Laurent were full of it. But as Covid case numbers dropped down to their lowest, some designers appeared to respond to the news in an eerily matter-of-fact approach. Like Nash, Miu Miu also turned to the school uniform through blazers, blue or white dress shirts and cable knits. But distorting the schoolyard aesthetic to rebellious effect, Miuccia Prada hacked off khakis to make extreme micro-mini skirts, while cropped sweaters revealed the lower portion of breasts. Practical staples became an aggressive commentary on how we were easing our way back into the working world after major disruption to young lives.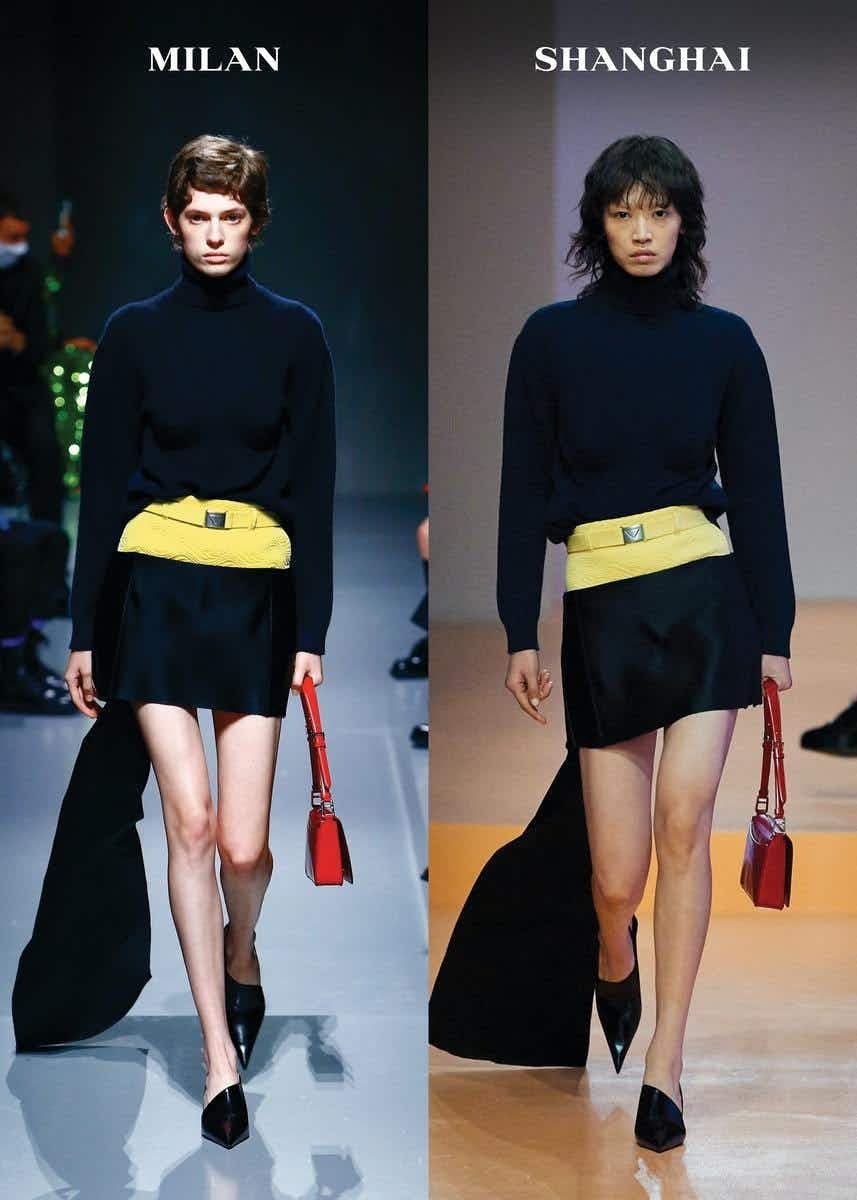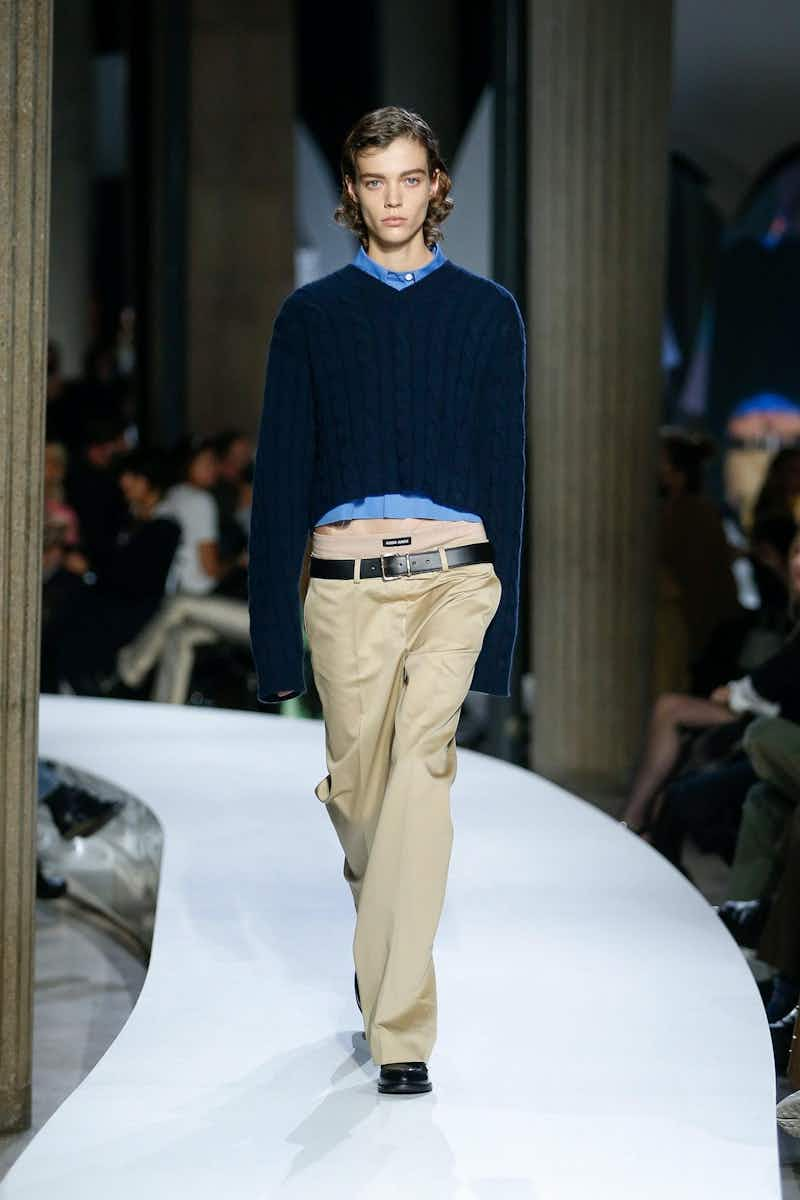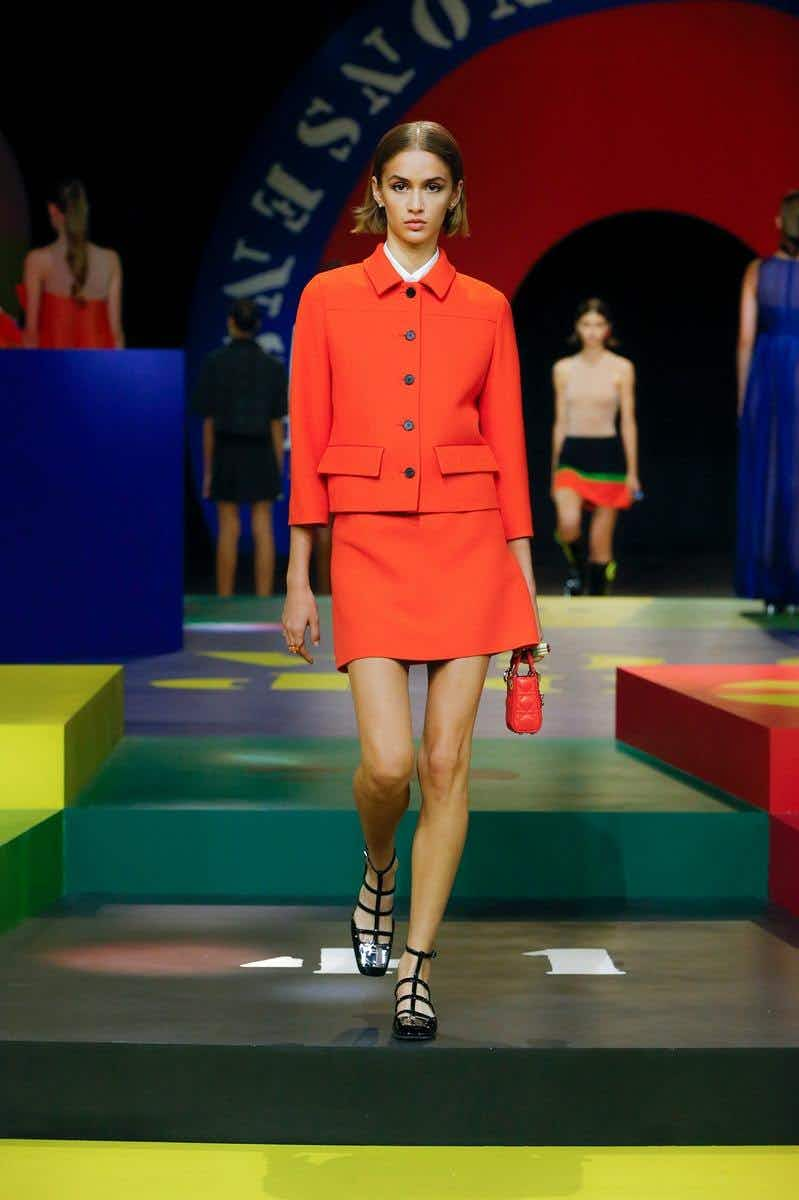 Similarly, Mrs Prada and co-creative director Raf Simons found solace in practical power dressing for Prada SS22, in a hybrid of closely cut mini skirts and sumptuous polo necks, office-friendly nylon dresses hitting the shin and ruched at the waist, and ample-sized boxy blazers. It was a restrained collection, with minimal beauty bar the odd rosy lip.
In her most accomplished collection for Dior yet, Maria Grazia Chiuri designed for comfort with the addition of flat shoes. More than that, Chiuri looked to former creative director Marc Bohan's Slim Look of the early ​'60s, a time of great emancipation for women. The high points of the 2021 reincarnation was slickly tailored workwear, double-breasted suit jackets and smart mini skirts. But there was no need for a monochrome palette. Chiuri's Slim Look was bright in green, orange and pink. It was a far cry from the designer's past bohemian offerings, all whimsical in their airy, embroidered construction. This was smart, powerful and practical, with Bottega Veneta also following suit by presenting a range of flat shoes on their models.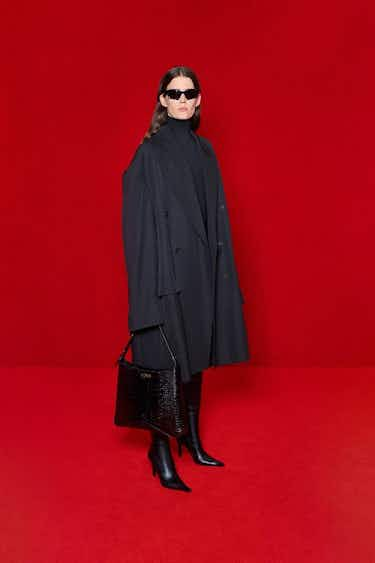 And while Balenciaga​'s previous collections often resembled something of a screaming match for attention (no bad thing), Demna Gvasalia pared things down a little for SS22. Fine, the show was stolen by a lauded cameo from The Simpsons, but the mostly black collection had ghostly figures draped in fabric and, in some cases, literally head-to-toe. Handbags had the construction of briefcases, blazers were massively oversized, avoiding any rigid structuring, and suits were aplenty. The inclusion of a full-blown face mask pointed to anonymity, a far cry from the neon green hi-vis jacket the house presented for its previous collection and worlds apart from the sensual hedonism of the collections seen earlier in the year.
Now with less than a week before Christmas, it feels like the events of this time last year are being played out all over again. Although the 25th hasn't been cancelled yet, we're currently breaking records for the most Covid cases reported in a day. Once again, it's all feeling a bit uncertain. Is it worth getting our hopes up for a 2022 summer of Sun, Sex and Suspicious Substances, or are we more likely to go back to freezing our arses off in pub gardens cradling lukewarm pints? If the story of this year's collections is anything to go by, it could well be the latter. Dammit.

More like this