Watch a Hedi Slimane directed film of Celine's winter 23 show

Fashion news of the week: Plus! Gucci's archive exhibition hits London, Dr. Martens' Alternative Platform, Nike x Martine Rose, Chopova Lowena and Patta AW23.

Indieness. It's something Hedi Slimane knows more than a little about, having spent the Noughties dressing (and photographing) pretty much every major figure of the British and American rock scene.
It's been increasingly threaded through his work of late. Last November, Pete and Carl of Libertines fame soundtracked the Celine women's SS23 presentation in Saint-Tropez (a collection captioned​"Indie Summer"). In February, Slimane paid tribute to today's rediscovery of ​'00s electroclash with a show at legendary Paris nightclub Le Palace. And sandwiched between the two came the fairly declamatory ​"Age of Indiness": Celine's ​"women winter 23" show, presented at The Wiltern theatre in Los Angeles.
Featuring a White Stripes soundtrack, Sky Ferreira on the front row, and a DJ set from Alison Mosshart and Jamie Hince of The Kills, this was a world in which jeans were skinny, partings were centred, and sunglasses were only ever worn indoors. It even found space for a Libertines-esque Coldstream red jacket (Pete and Carl would be proud).
You can watch the whole thing, featuring glimpses of Iggy Pop, The Strokes and Interpol from the show's afterparty, in a new film directed by Hedi Slimane below. Oh, and shop the collection while you're at it with womenswear here and menswear over here. For all you stylish kids in the riot.
Gucci Cosmos: the house's biggest hits under one roof

Big one for the diary, you lot. It's just been announced that 180 Studios will host Gucci Cosmos, an almighty exhibition bringing together the Italian house's greatest archive hits from its illustrious 102-year history.
Having launched in Shanghai in April, in October the travelling exhibition (it'll be moving on to Paris and Kyoto in 2024) will land on the streets of London – streets which inspired many a design by Guccio Gucci in the house's early years. British artist and set designer Es Devlin, who created the original exhibition in China, is further collaborating with Gucci to create a bespoke space and features within 180 Studios.
So, what to expect? Well, with a CV as big and bulging as Gucci's, anything from the hedonistic G‑strings of Tom Ford's era, the modern femininity of Frida Giannini's tenure, Alessandro Michele's flared-up ​'70s glam and, of course, the Italian heritage that set the bar so alto in the first place.
If that wasn't enough: for Cosmos​'s second iteration, curator Maria Luisa Frisa is bringing out never-before-seen pieces from the archive, just for us grumpy Londoners. Anyone else getting a little starry-eyed?
Stick it in your diary! Gucci Cosmos runs 11th October until 31st December 2023, at 180 Studios, 180 Strand, London WC2R 1EA

Dr. Martens is looking for The X Factor
Dig your own sound? Reckon you can work a crowd? Think you're the Next Big Thing? You just might be what Dr. Martens is looking for. The beloved British footwear brand – whose boot has been in many a music subculture, from punk to mods to grunge to rave, throughout its 78-year history – is on the look-out for support acts to hit the stage at its next live event, The Alternative Platform. With Dr. Martens' showing love to some of the UK's best emerging sounds over the years, including Arlo Parks, Nova Twins and Gemma Dunleavy, you could be next. Go for it – you know you've got sole…
Perfect your persona in front of the mirror and apply to The Alternative Platform right here. Entries close 8th August at 11.59pm
Patta gets thrifty for AW23
Before thrifting became, well, Depop, it was a treasure hunt that would have you rifling through piles of sweat-stained tees and holey jeans to get your mitts on a piece of sartorial gold. For Patta's AW23 collection, the Dutch brand looks back to those days, when prices were low and the market was less saturated. Army surplus-influenced bombers and cargo trousers are layered with all-American football jerseys; knitted, grungy peace signs clash with camo; silhouettes are maxed out and oversized as though you came across a great rail find that wasn't quite your size. Thrifter's Paradise, as the collection is called, is a properly vibrant homage to the second-hand heyday: a mishmash full of surprises.
Mix, match and mash up Patta's AW23 collection when it drops on pat​ta​.nl on Friday 28th July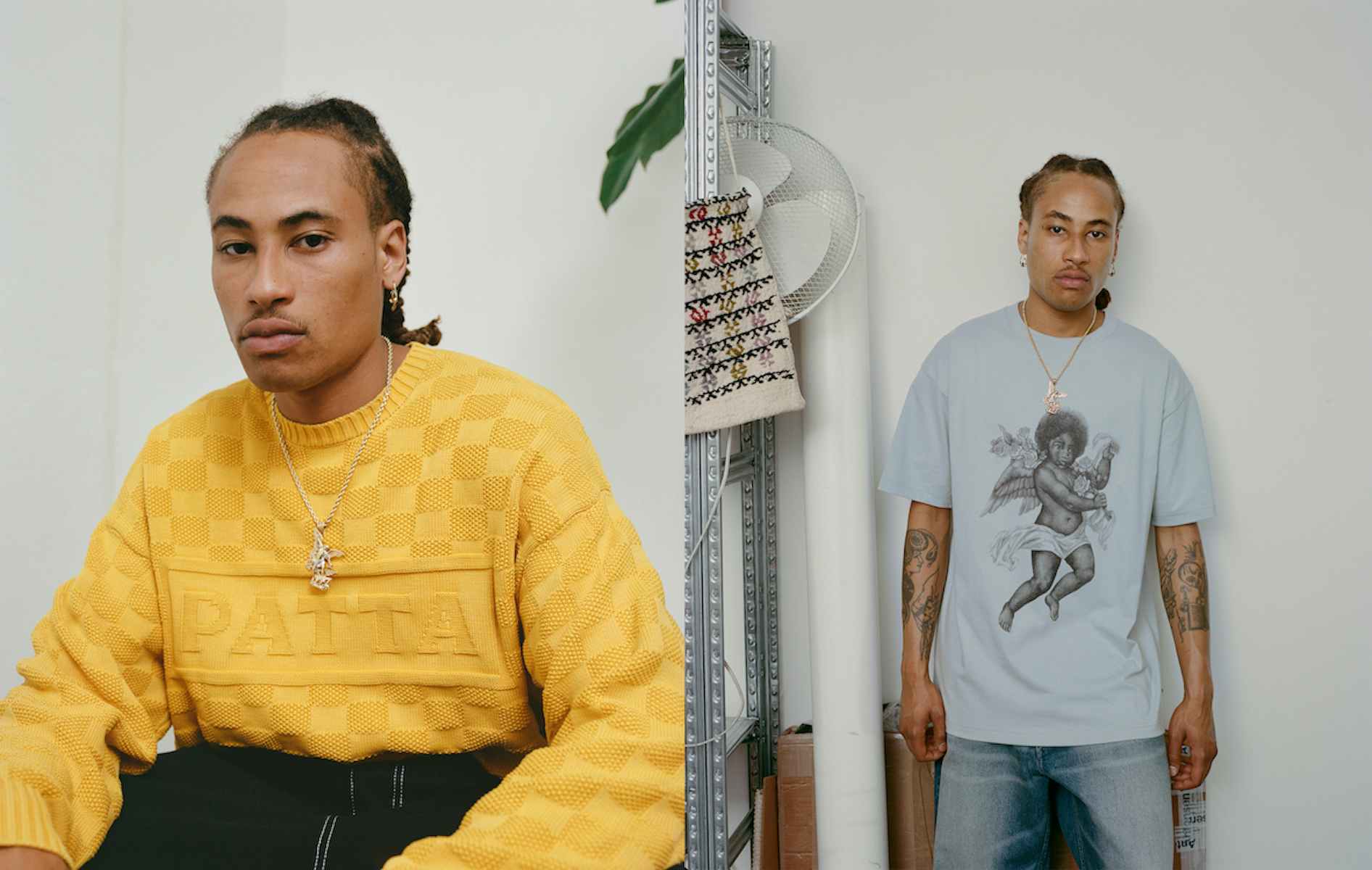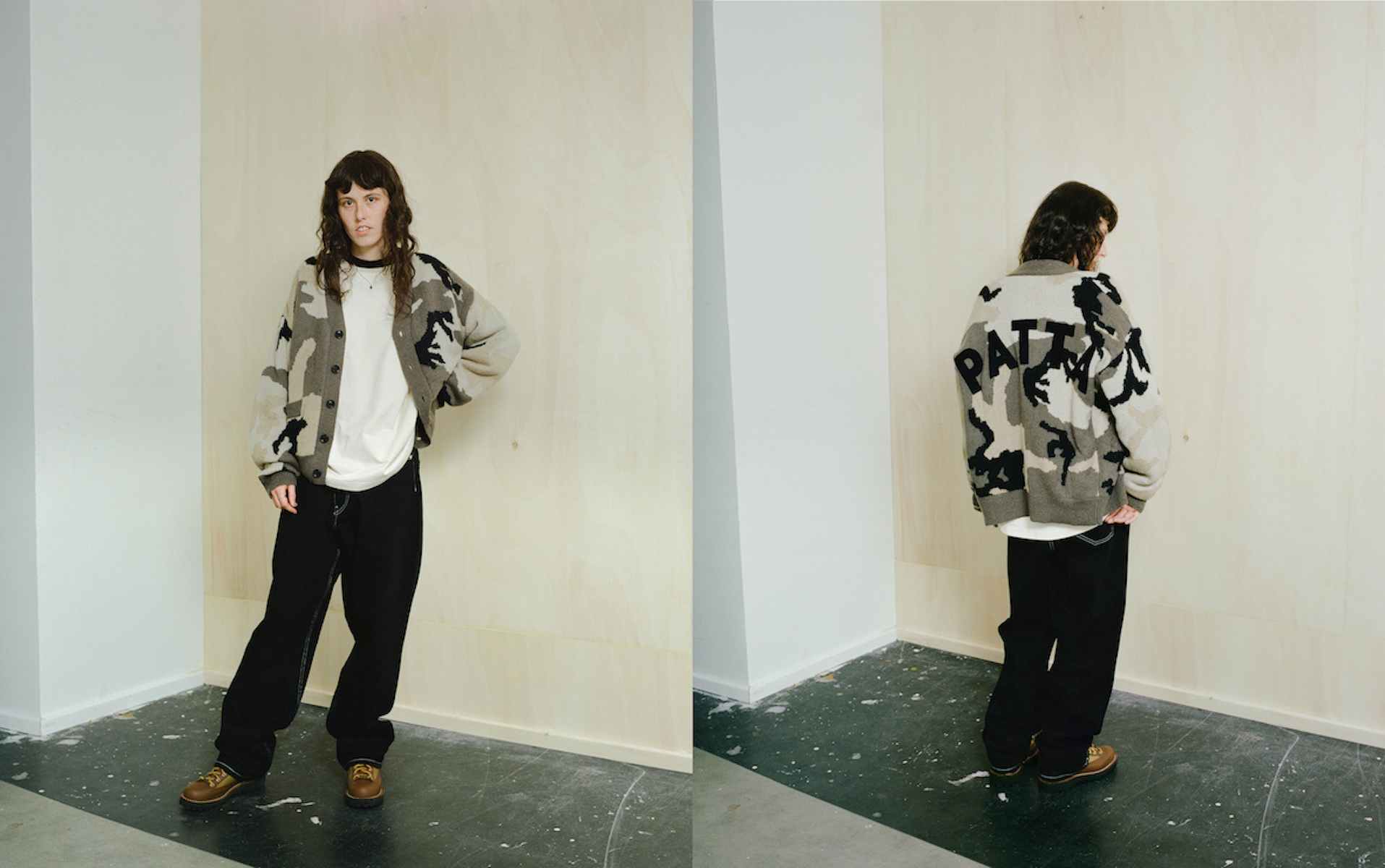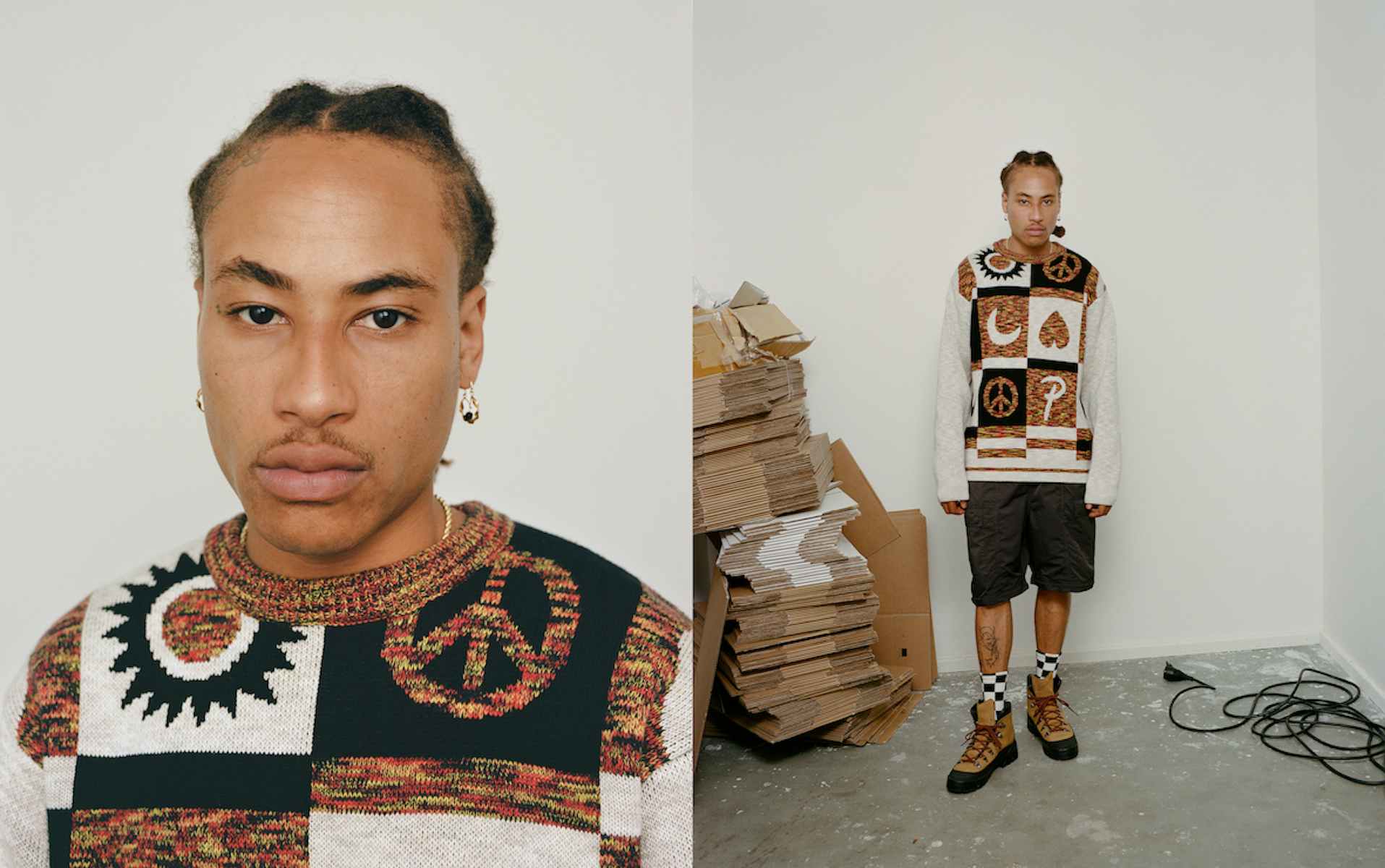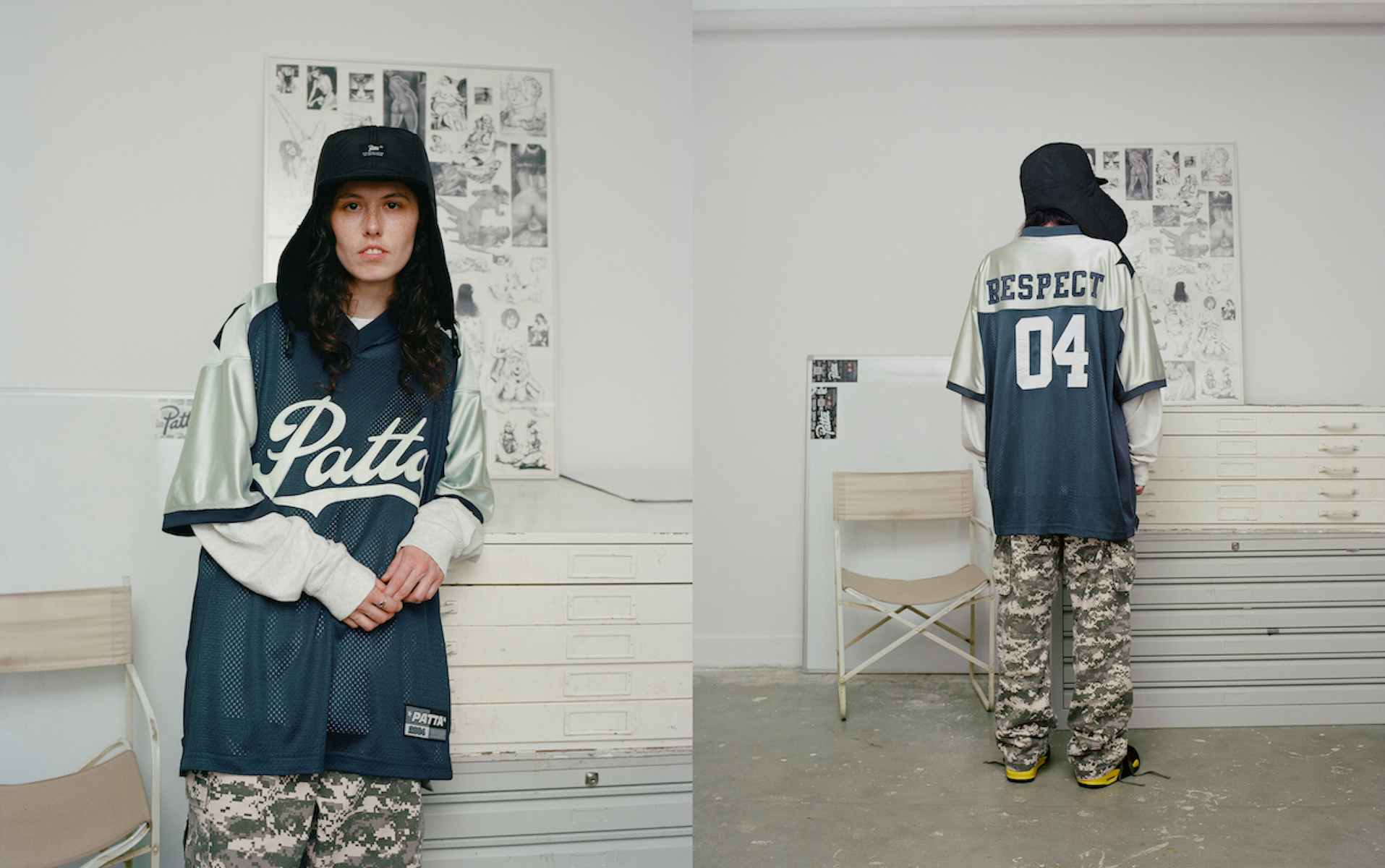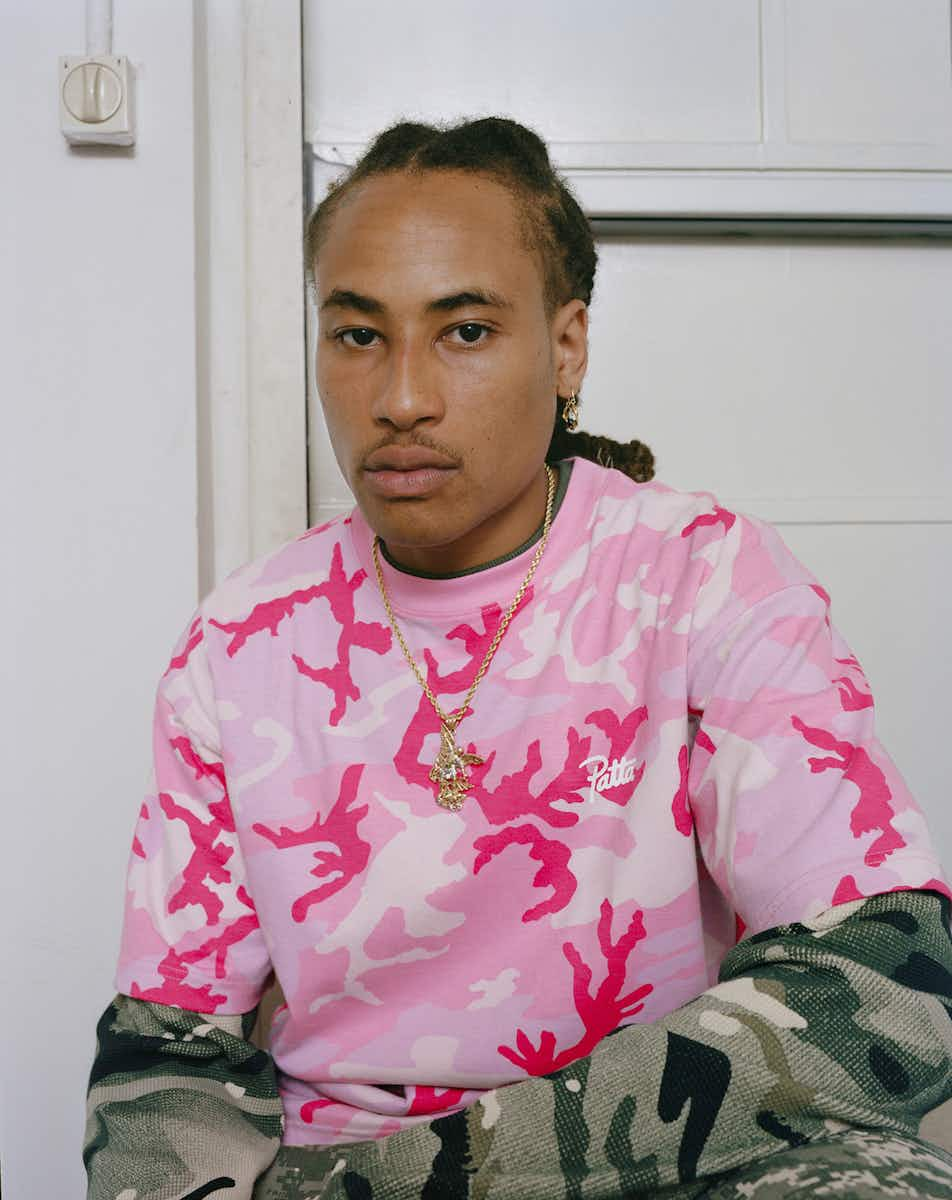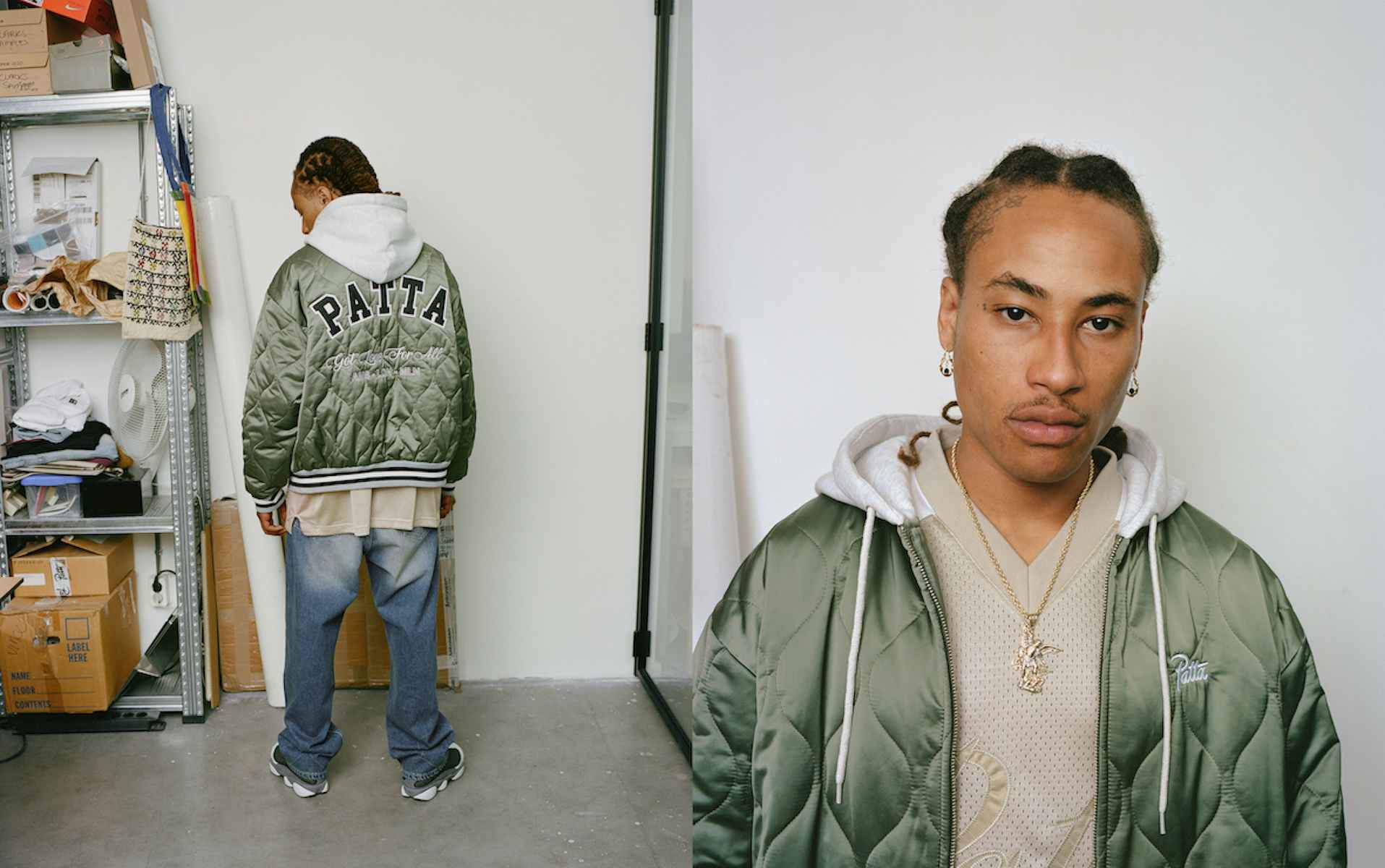 What a Shox: Nike x Martine Rose's latest collab is almost here!
Last month, Martine Rose​'s loyal cult gathered in a steamy North London community centre to cheer on the British-Jamaican designer's all-killer AW23 collection. And while eyes were fixed on bondage denim, rave-ready vests and plush pink tailoring, we occasionally ventured down south, too, to check out Rose's latest collaboration with Nike, the Shox MR4 trainer.
Having first hit shelves (and every fashion editor's foot) when the initial black and red design debuted at Rose's SS23 show last summer, the most recent iteration is as cool as a summer rum punch: an ombre-effect of sunset orange and acid yellow on one, vibrant violet and sky blue on the other.
The Shox are classic Rose, subverting the structure of smart, dress-up shoes with the casual sports style of a classic Nike trainer, while throwing a backless heel in for good measure. Also, this time, Rose is chucking an exclusive collection of tailored pieces into the mix. They'll be sold at Dover Street Market London amidst installations from long-time collaborators/​photographers Rosie Marks and Roxy Lee. Rose x Rosie, Roxy x Shox‑y – what's not to like?
Set your alarms: Nike x Martine Rose's latest collection goes on sale today (25th July) at 1pm and mar​tine​-rose​.com

Heavenly chat with Chopova Lowena and Chloë Sevigny
Comfortable? Good. It's time for a bedtime story… Although this isn't your ordinary lived-happily-ever-after fairytale, mind. Book-slash-campaign Conversations with Angels AW23 is the brainchild of the coolest kilt-making design duo, Chopova Lowena.
To show off the brand's latest, ski wear-inspired collection, they called on photographer Charlotte Wales to shoot Chloë Sevigny. The ultimate indie film star and It Girl stars in the page-turner, wearing the latest garb from London's cool-girl go-to: updated versions of their much-loved kilts, sexy second-skin tops, angelic lace, cutesy ​'70s prints and floral fleeces.
The book is also a collaboration with radical Nigerian-American poet Precious Okoyomon, who penned the storyline: a modern retelling of Hans Christian Andersen's fairytale The Snow Queen – a classic yarn of good and evil. We know which side we're on…
Give your bedside table a boost and buy Conversations with Angels at cli​max​books​.com (£30)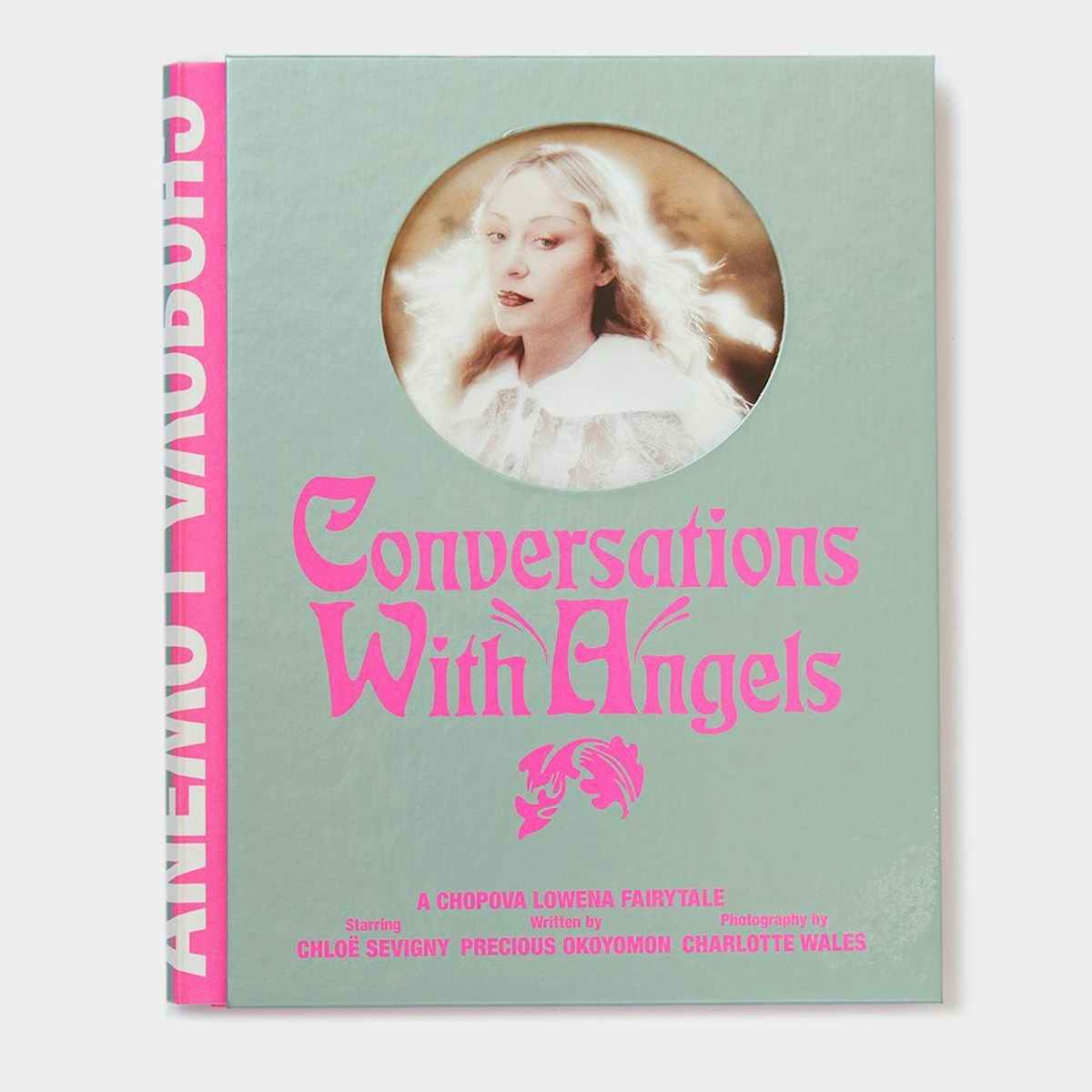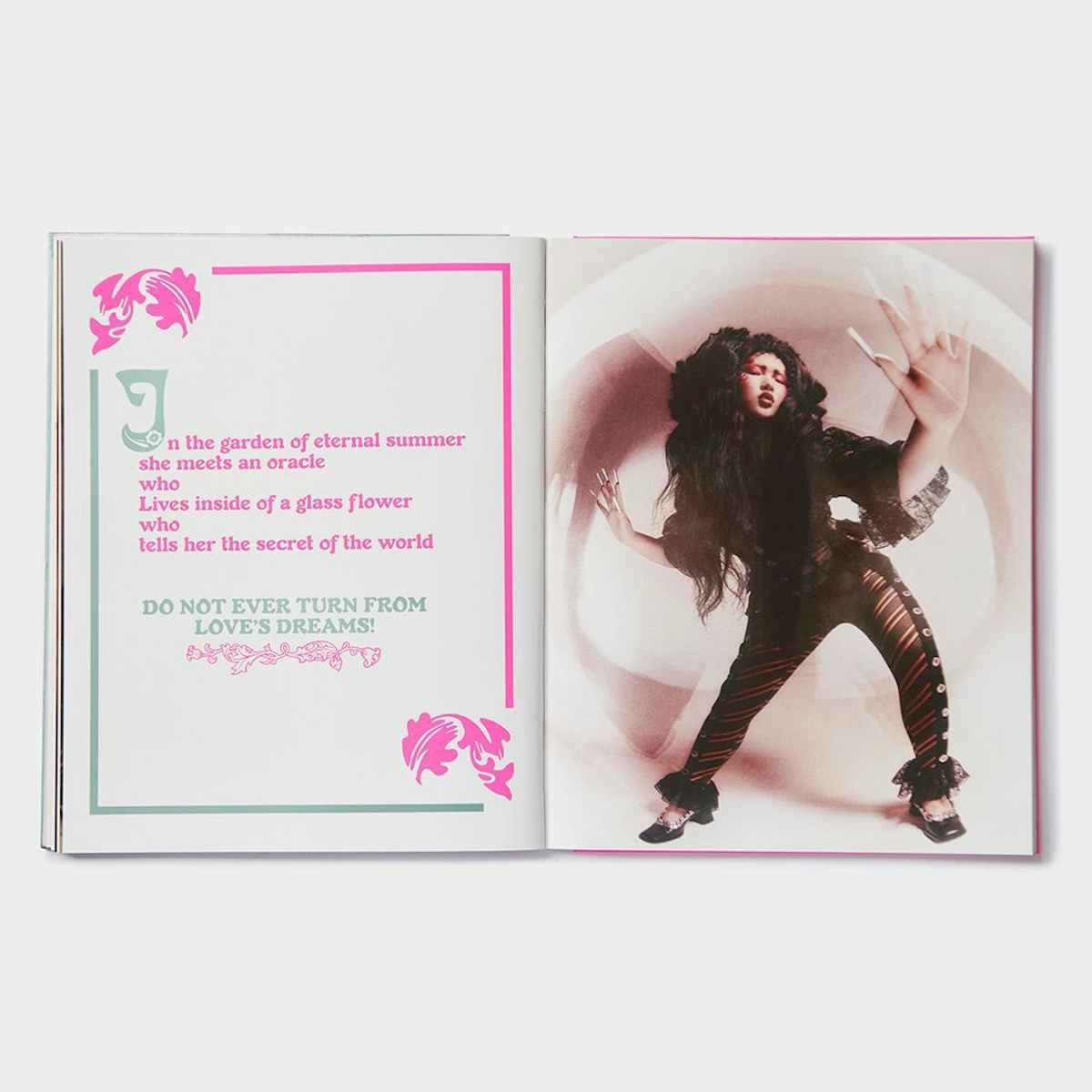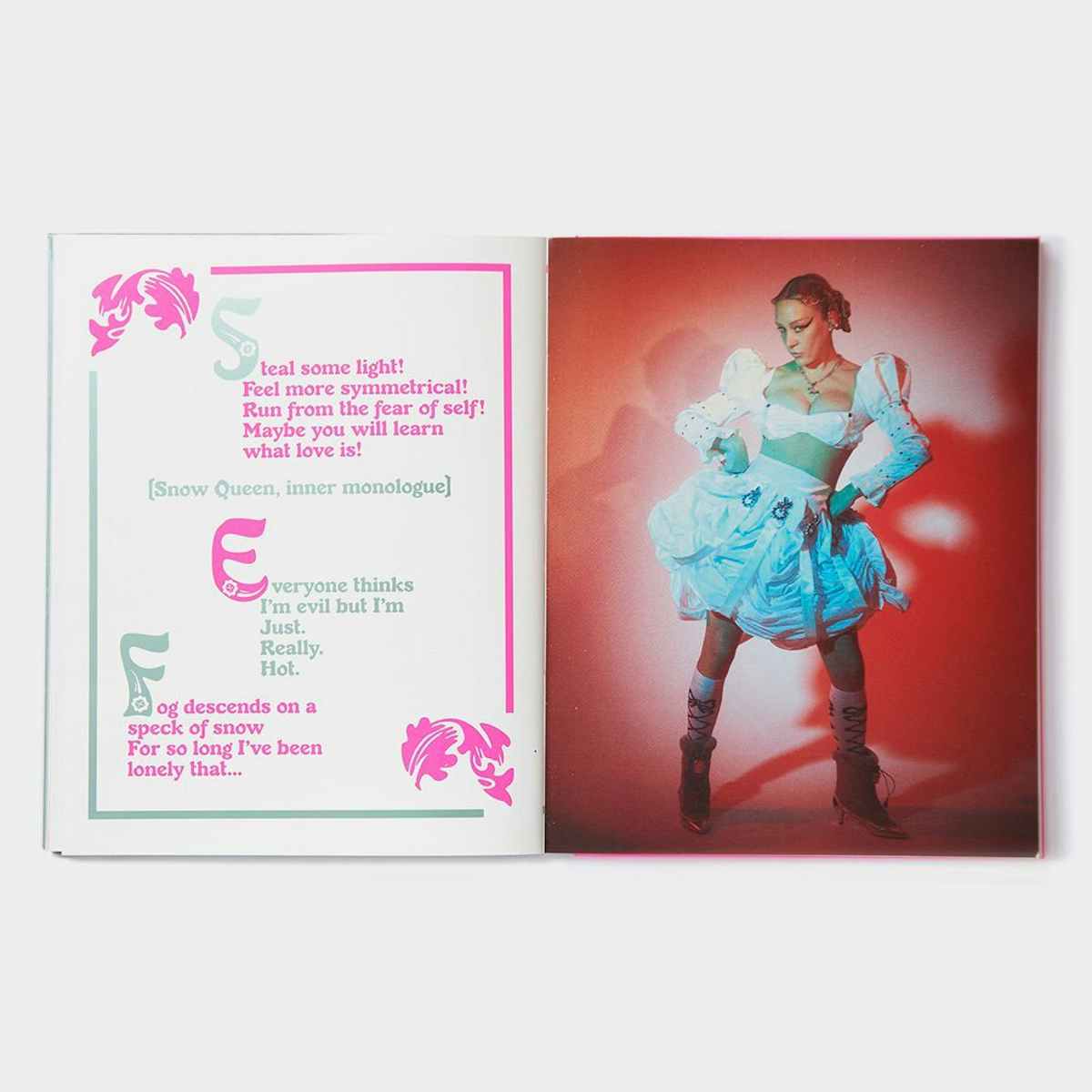 More like this