A Christmas gift guide for misbehaving men

Forget the Fair Isle knits and opt for something a little saucier this Crimbo. Maybe leave out the bondage trousers for granddad, though.

Blokes can be tricky to buy for. What does dad want besides something from Halfords – again? How do you get your boyfriend to dress better without offending him? How to please the ungrateful teenage git of a brother who doesn't like anything you do/​say/​buy? This year, look beyond the Lynx gift set and take a whiff of our Christmas gift guide for misbehaving men, complete with kinky leather, bondage, filthy slogans and bollocks. It'll be a hoot.

Nancy World Peace 6-Panel camo cap

Founded by Sam Hughes – skater and manager of Supreme's London store – Nancy takes its influence from punk heroes, military motifs, ​'70s horror and tribal tattoos for DIY-style T‑shirts, printed jeans and blankets. If the man in your life is new to Nancy, start from the top, with this World Peace 6‑Panel camo cap. We salute you, army dreamer.

As far as vintage T‑shirts go, Unified Goods never compromise, searching high and low for sought-after relics of the past. All good boys deserve a naughty slogan tee to rile up Tory Uncle Tim on Boxing Day, and for the music heads, ​'Goods have got you covered with rare band merch from the ​'90s, including Sonic Youth and Smashing Pumpkins. As for weird cousin Damien? The slogan T saying ​"Evil Inside" should do the trick.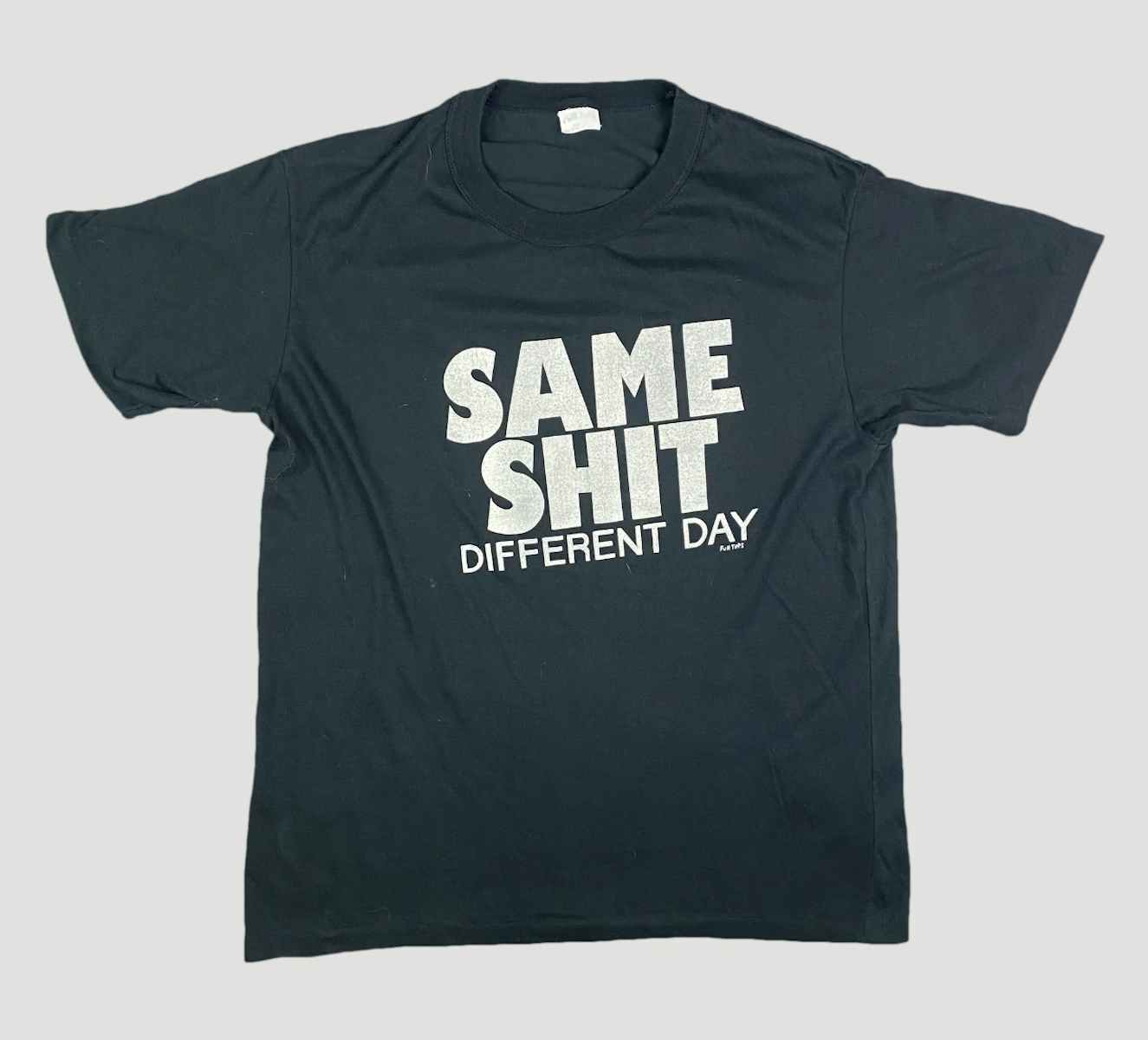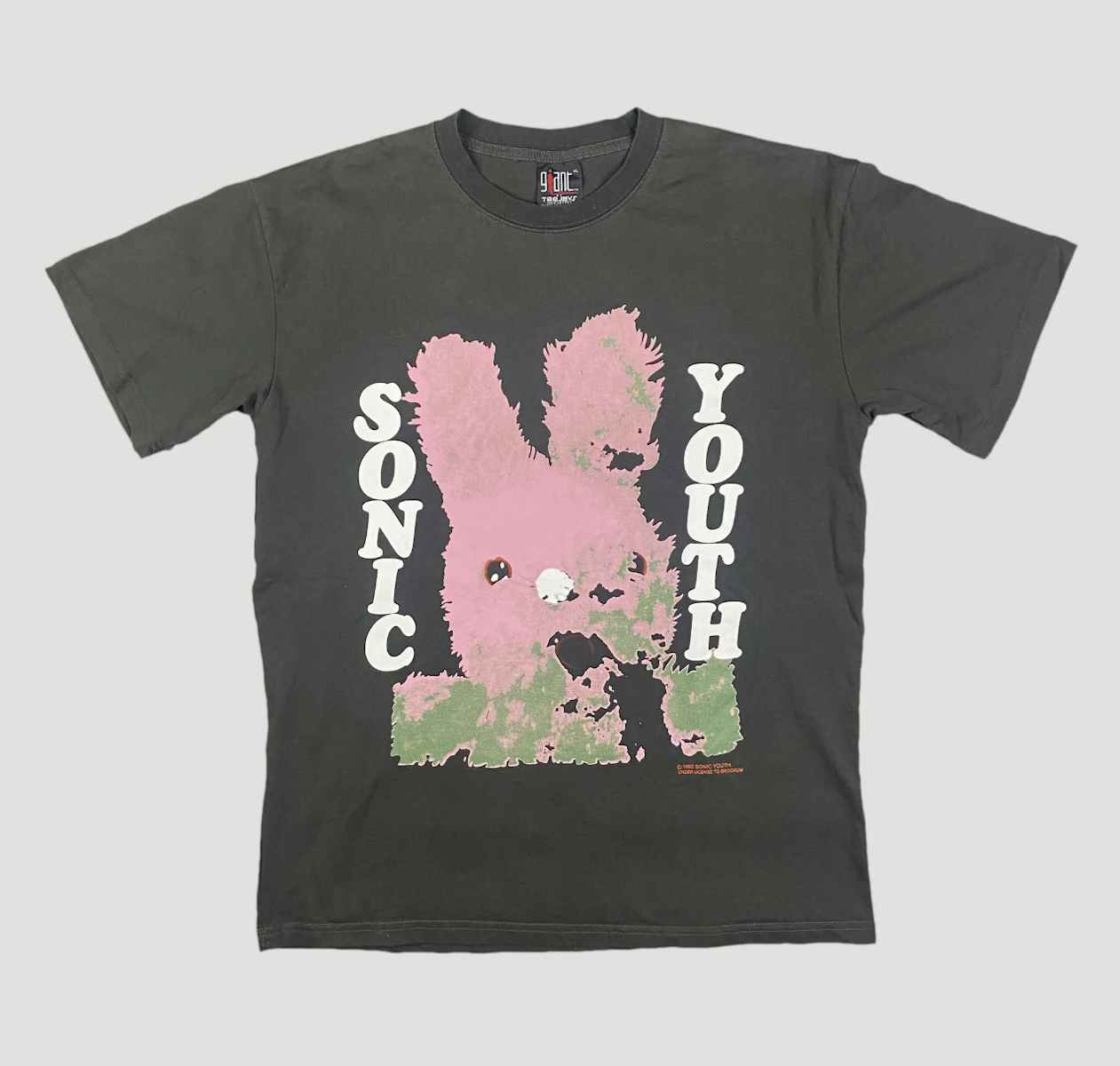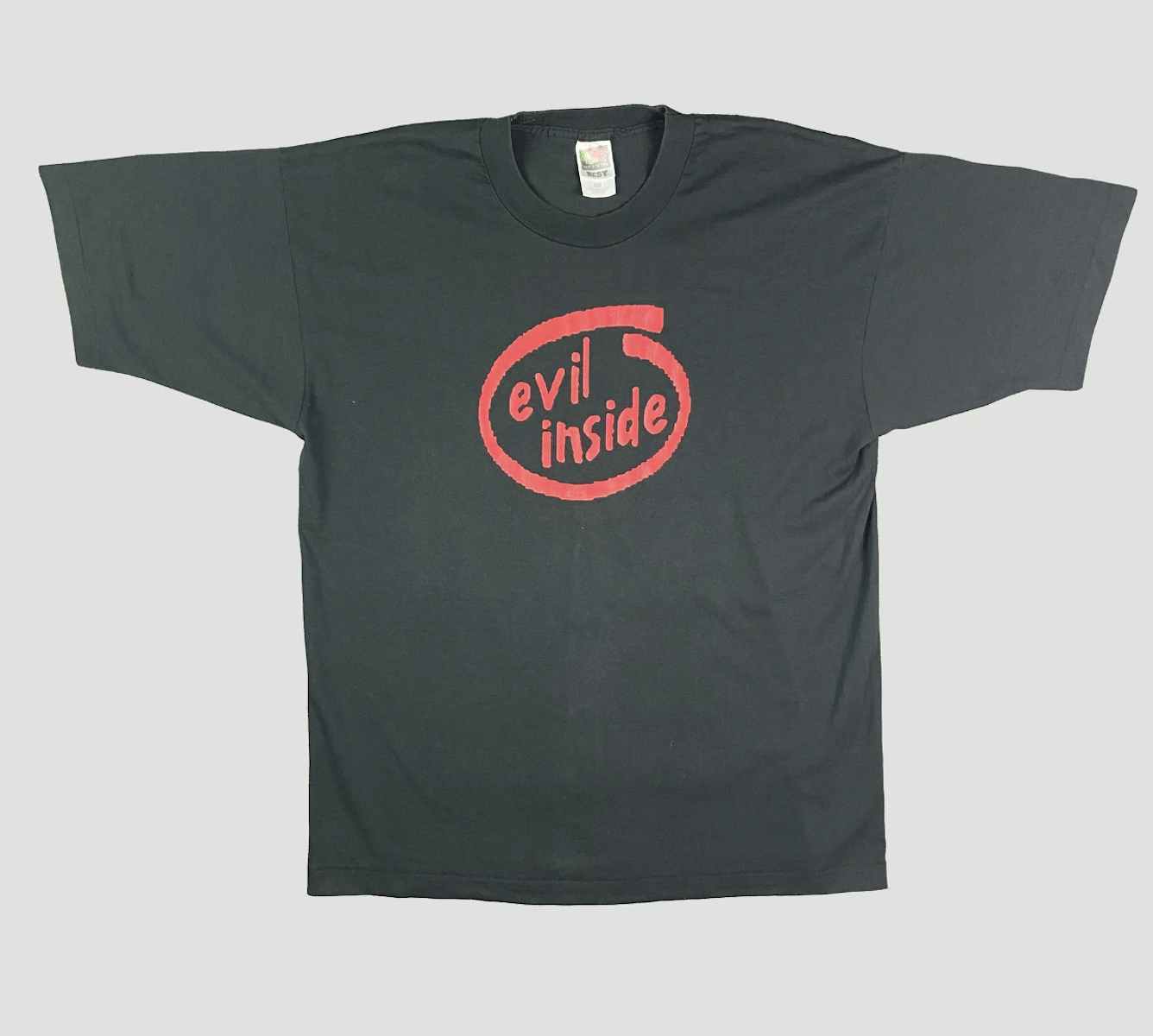 Diesel leather biker jacket

Glenn Martens' Diesel packs a helluva punch, with sexy, over-ripped jeans, denim trenchcoats and belts that double up as mini-skirts winning him a cult-like following. But while denim is undeniably a main event in New Diesel (as it always has been), Martens works leather into each collection, finding a purpose that feels as kinky as it does oddly practical. For the Italian brand's holiday collection, bag the leather biker jacket for the lucky boy in your life. This classic won't go out of style.

For the kinkster, go for Martine Rose​'s SEX belt. Exclusive to mar​tine​-rose​.com, the cheetah-print edition of her often sold-out accessory reminds us all that, when it comes down to it, sex sells, baby.

Boy's Own – The Complete Fanzines 1986-92 (new edition)

In 1986, London collective Boy's Own published its first fanzine, and would go on to become the seminal voice of acid house, football terraces, pop culture and youth style. Terry Farley, the late, great Andrew Weatherall, Pete Heller, Cymon Eckel, Steve Mayes and co were the original piss-takers. But they were also satirical, witty, thoughtful observers who spot-lit the high-points of ​'80s and early ​'90s nightlife. For the first time, The Complete Fanzines 1986 – 92 is being reprinted – and with a gold embossed cover for a bit ​'o festive cheer.


Our Legacy has a knack for designing pieces with longevity. Shirts for in or out of the office, jeans that almost look tailored, and boots – like the Corral – that perfectly toe the line in between the pesky smart-casual conundrum. As good with a suit as with a pair of shorts in summer, and an added wink with the additional buckles.

Hysteric Glamour x Kiko Kostadinov x Asics Gel-Quantum Lylia
While one of the most hotly-anticipated threesomes – Hysteric Glamour x Kiko Kostadinov x Asics – sold out in a hot flash when it was released two weeks ago, the Gel-Quantum Lylia are back on the market at 11am on 29th November, over on the Dover Street Market site. Set your alarms.


It's been a tumultuous couple of days for Rafolites, after the Belgian designer announced the closure of his namesake label after 27 years. Almost three decades of rebellion, riot, impeccable references and shaping modern menswear as we know it won him a cult-like following. So make a Raf fan's Christmas with the gift of Simons. They're probably feeling a little Detached.
Vivenne Westwood drunken bondage trousers

Vivienne Westwood retraces her King's Road punk beginnings with these bondage trousers. Equipped with a detachable skirt and metal hardware detailing, and given a new flourish with corduroy, they'll keep him all in one place.

Aaron Esh grey wool blazer

Aaron Esh, one of our favourite emerging designers, makes clothes that bridge the gap between a pint and a fancy glass of wine. His tailoring is sensual, with cheeky add-ons – a frill here, a cinched waist there – that go beyond the banalities of traditional menswear.

Gimme Five x Dennis Morris bollocks tape

One for secret Santas, this Gimme Five sticky tape, made in collaboration with Dennis Morris, the British photographer who shot the Sex Pistols, is sure to give pressies under the tree a little flourish. Finally: you're a wrap star.


More like this